Aside from the new Toyota Supra, the biggest debut at the 2019 North American International Auto Show was the 2020 Ford Explorer. Originally launched in 1991 and with almost 7.5 million sold, the Explorer has been a hugely successful product for Ford and was one of the pioneers of the SUV genre as we know it today.
Now based on a new rear-wheel drive platform and weighing from 1,970kg (down 50kg on the previous model), the 2020 Ford Explorer ushers in evolutionary styling, new technology and for the first time, both hybrid and performance ST models will be available. Unfortunately, the Explorer won't be sold in Australia due to only being made in left-hand drive.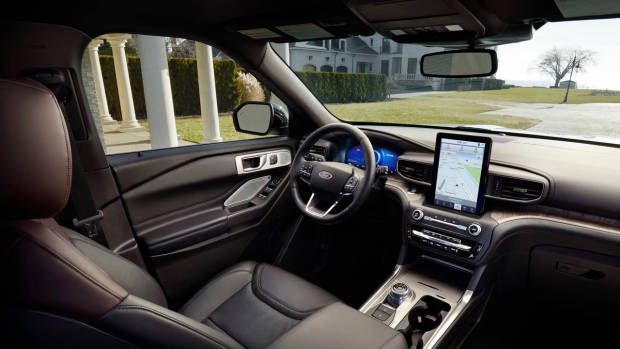 "Explorer drivers told us what they want – more capability, more power, more space," said Hau Thai-Tang, Ford's head of product development and purchasing.
"They want more technology, not just for the driver, but for the whole family. And they want all of it with a beautifully sporty exterior. This new Explorer gives them all of that, and more, helping make every journey more enjoyable."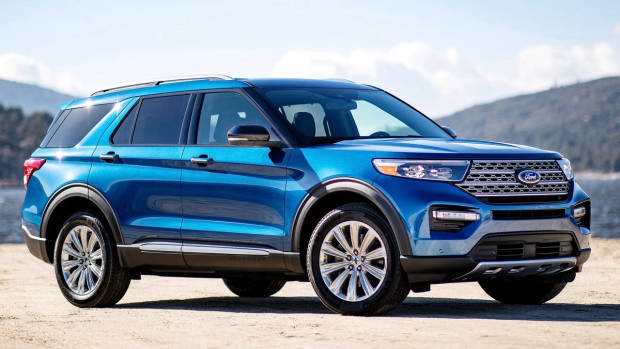 Styled evolutionarily compared with its predecessor, and featuring similar overall dimensions, the 2020 Ford Explorer appears sleeker and more modern than the car it replaces. Large headlights are accompanied by a large mesh grille, while the side of the car has been given more rounded features such as the C-pillar. The rear end uses smaller tailights to appear smaller, and overall it's a handsome brute. It's a shame that it doesn't look more like its Lincoln brother, however.
While the exterior may appear similar to the previous Explorer, the interior is a big step forward for design, available technology and material quality. Centrepiece of the interior is a huge available 10.1-inch touchscreen that's mounted vertically on the dashboard with large airvents sitting next to it. The driver's dials are now available with a 12.3-inch digital display, and available features such as perforated leather upholstery, a Bang and Olufsen sound system, heated front and middle row seating and power-folding third row seating are on the options list.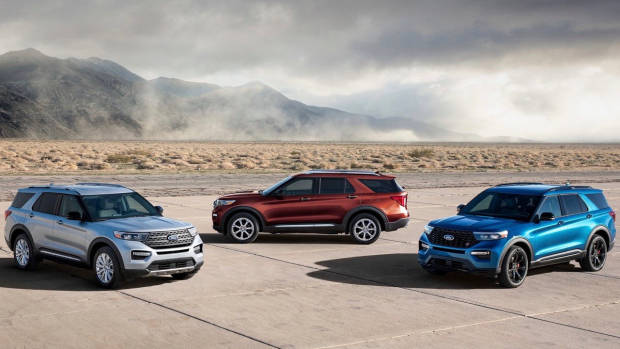 Sharing its rear- and all-wheel drive platform with the new Aviator SUV from Lincoln – Ford's premium brand in the US – the new Explorer has reportedly lost around 50kg of weight thanks to the use of more weight saving materials in its construction. A variety of engines will be available to select in the United States, with a 223kW/420Nm 2.3-litre turbocharged four-cylinder petrol engine – used in the Focus RS and US Ranger – with a 10-speed automatic transmission as the entry level choice, though a 272kW/514Nm 3.0-litre turbocharged petrol V6 with the same transmission will also be available.
For the first time in the Explorer's history, both hybrid and ST models will be available. The hybrid will use a 3.3-litre naturally aspirated petrol V6 and lithium ion battery package and electric motor package that produces 237kW of total power, while the ST uses an uprated 298kW/560Nm version of the standard model's 3.0-litre turbo V6. Ford claims that the hybrid can travel up to 500 miles (805km) on a tank of fuel.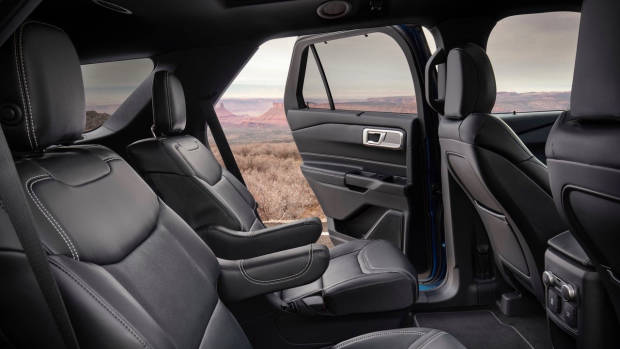 Available technology in the 2020 Ford Explorer has improved with forward collision warning with autonomous emergency braking with pedestrian detection, blind spot monitoring with rear cross traffic alert, lane keep assist and automatic headlights with automatic high beam now standard equipment. Available optionally are features such as evasive steering assist, which works with the AEB system to steer around a hazard, and post-impact automatic braking to avoid further accidents by stopping the car after an initial impact.
However, like the Kia Telluride and Hyundai Palisade, the 2020 Ford Explorer won't be made in right-hand drive for the foreseeable future. As such, its Australian sales are all but impossible currently – a shame considering how well it could do locally and how General Motors have been able to convert the GMC Acadia to right-hand drive to sell as a Holden locally.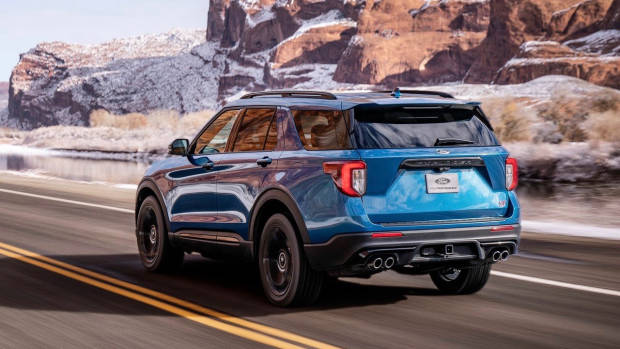 Stay tuned to Chasing Cars for the latest Ford news and reviews.