BMW Australia has this week announced the inclusion of the plug-in hybrid xDrive30e drivetrain for the G01 X3 line-up. This marks the first hybrid variant of an X3 mid-size SUV sold here in Australia, with the xDrive30e model slotting in the mid-range between the current xDrive30i and xDrive30d variants, completing a comprehensive selection of powertrain options for the X3. 

This will be the seventh hybrid car offered by BMW Australia, joining the recently announced X5 xDrive45e SUV, as well as 530e and 330e sedans (with which the xDrive30e shares an engine) as the Bavarian brand bolsters its green credentials. 

The X3 xDrive30e will compete against Lexus' hybrid NX 300H, but will be the only 'green' option amongst premium german peers with neither Audi's Q5 or Mercedes' GLC currently available with hybrid drivetrains.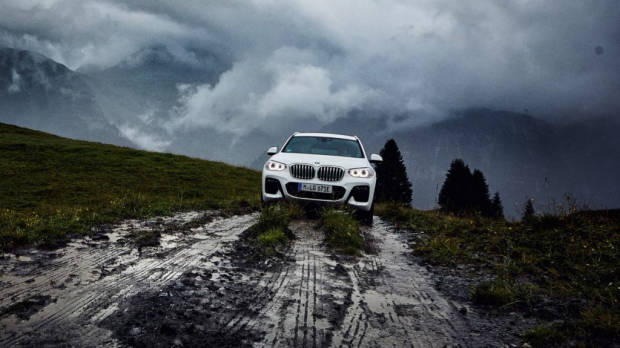 The xDrive30e powertrain will be comprised of a two-litre four-cylinder turbocharged petrol engine, with an output of 135kW further bolstered by 80kW electric motor that makes for combined outputs of 215kW and 420Nm.

Thanks to the extra boost of the electric motor, the xDrive30e will complete the 0-100km/h sprint in 6.1 seconds – faster than most hot hatchbacks – and should allow the mid-size SUV to dip its fuel economy as low as 2.1l/100km (claimed in WLTP testing).

BMW's 12kWh lithium ion battery will provide up to 55km of electric-only range (WLTP). Drivers will also be able to select whether the electric motor will cut-in during highway driving, or if the car will save its charge for slow-speed city use.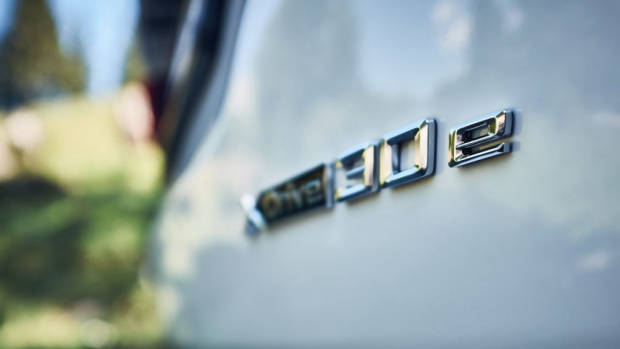 As for charging, using a standard home socket BMW claim approximately six hours for a full charge. Alternatively, a fast-charging BMW i Wallbox should provide a full charge in around three and a half hours.

Power will be transferred through an eight-speed torque converter automatic to BMW's xDrive system, where – unlike other hybrid SUVs which activate their electric motors on a single axle – power will be divvied up between front and rear at all times.

For the xDrive30e, BMW have included what they call 'acoustic pedestrian detection' – basically the hybrid X3 will emit a noise when travelling a low speeds to warn pedestrians of its presence.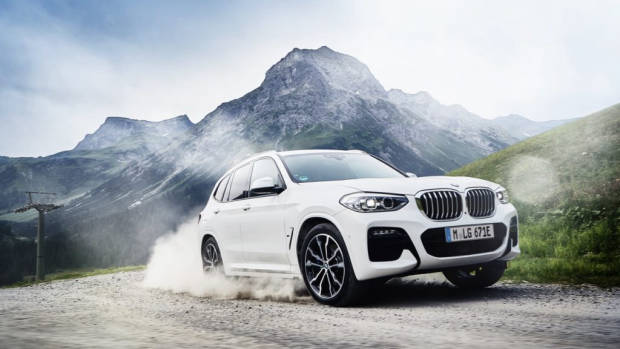 Inside, the xDrive30e will feel almost identical to other X3s, utilising BMW's latest technology with digital dashboard and intuitive iDrive system. Exact specifications have yet to be locked in, but expect the usual AEB, lane-keep assist and smart cruise, with a plethora of interior and exterior customisation available.

The exterior of the xDrive30e remains largely unchanged from the regular – and rather handsome – X3, with only subtle e badging to arouse suspicion of the car's green credentials, no blanked off grilles or strange alloy wheels here.

Occupancy space won't be compromised either, the xDrive30e's battery takes place of the space-saver spare, which could pose an issue in Australian use. If you regularly plan on going far in your X3, we say take the diesel.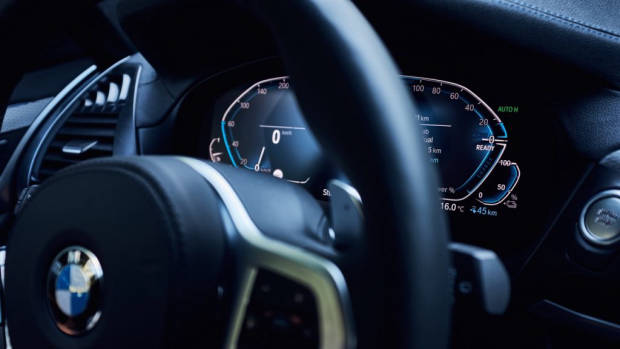 A hybrid SUV will be an 'easy-win' for BMW Australia, significantly lowering tail-pipe emissions and running costs when used in the city, ditching the dreaded range-anxiety for longer trips, all the while normailising the feel of electric propulsion readying consumers for the eventual loss of ICE propulsion.

BMW's Australia CEO Vikram Pawah said on this point that "the plug-in hybrid system provides an excellent solution at a time when Australia is still finding its feet with charging infrastructure as it can run on both electric and efficient turbo petrol power."

As mentioned, when the xDrive30e arrives in the second quarter of 2020 the variant will likely will slot in between $73,900 ($81,140 driveaway) xDrive 30i and $83,900 ($91,640 driveaway) xDrive30d variants, at around $80,000 before on-road costs. Exact pricing and specification will be confirmed closer to arrival.