The 2021 Audi TT 45 TFSI quattro is the entry-point to this German brand's uber-cool two-door TT coupe and convertible – and buyers will now enjoy a decent boost to the power and torque produced by the car's two-litre turbocharged four-cylinder petrol engine.
The TT 45 TFSI now makes 180kW of power – an 11kW boost over the 2020 version, while torque leaps 30Nm to 400Nm. A seven-speed wet-clutch S tronic dual-clutch transmission replaces the previous six-speed unit, while the 0-100km/h time falls slightly to 5.2 seconds from 5.3.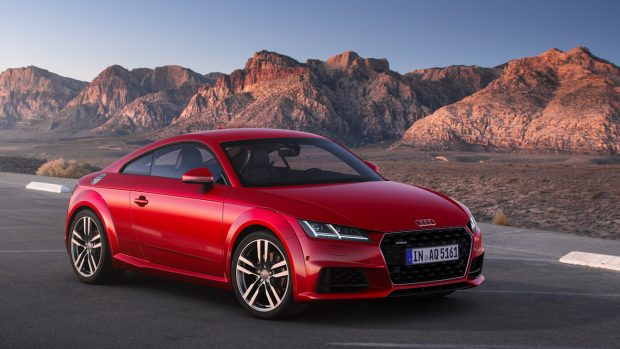 We've marked the TT 45 TFSI as a sweet spot within the Audi range, blending considerable agility with good pace. The suspension is compliant enough, and the small size makes it useful on a country road. The TT 45 TFSI performed well in our comparison with the Toyota Supra last year.
All Audi TTs are fitted with the brand's Quattro all-wheel-drive system, helping to distribute torque rearward when slip is detected or throttle inputs are more aggressive.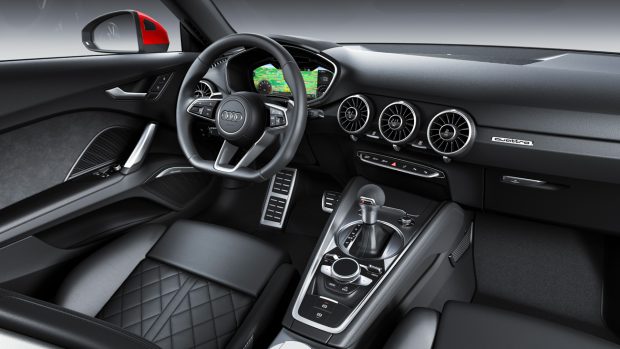 Rumours suggest that Audi will kill off the TT in due course, which we think is a shame. There is a chance the badge will return on an electrified vehicle in future.
The 2021 TT 45 TFSI quattro will now cost $80,900 before on-road costs and is already available in showrooms now. That price represents a $1,000 increase over last year – or an extra $90 per kilowatt, given there are no changes to the rest of the TT's equipment.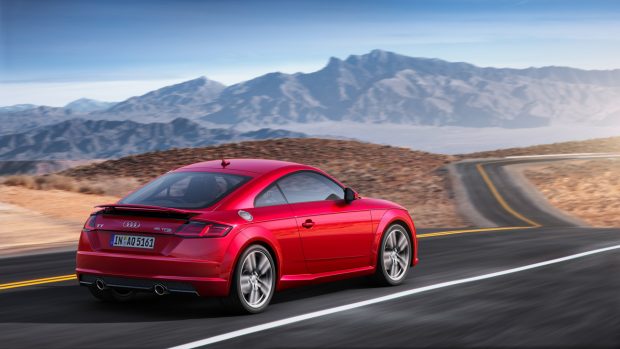 You can go much faster in an Audi TT by choosing the TT S ($99,900) or TT RS ($134,900) formats.
Interestingly, the 2020 TT S has less torque than the 45 TFSI at 380 Nm but has 210 kW on tap, some 30kW higher than the 'base' model but will still get to 100kph faster in 4.7 seconds. These figures could enjoy a similar bump for 2021, but Audi has remained coy.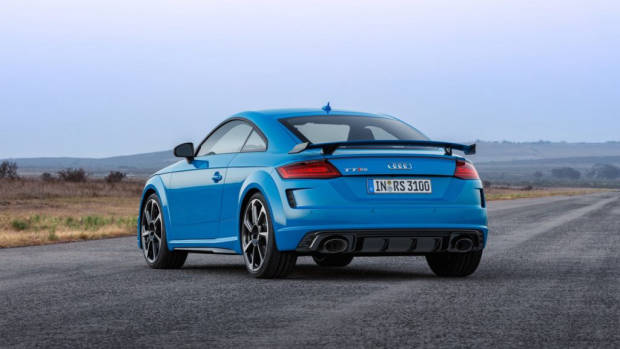 The TT RS is by far the most special of the bunch, with a 2.5 litre turbocharged five-pot the coupe that some say makes a sound akin to the V10s of a bygone era, and also happens to be a serious threat on any straight bit of road, as previously stated.
With 294kW of power and 490Nm of torque on tap, the TT RS is a capable car and quite a step up from the other two but that is also reflected in its $134,900 (before on roads) price point.
Audi recently returned the TT RS to Australian showrooms after an extended hiatus due to WLTP emissions testing homologation delays.