Not long after revealing an updated Twingo, Renault has revealed interior photos of its upcoming 2020 Renault Clio, with the French company showing off one of its most premium and technologically advanced interiors yet.
Due to be fully revealed at the 2019 Geneva Motor Show, the 2019 Renault Clio is set to sit on a new platform, offering a new range of engines and technology. Traditionally one of the most stylish cars in its class, the Clio will compete with the Volkswagen Polo, Ford Fiesta, Mazda 2 and Kia Rio, among many others.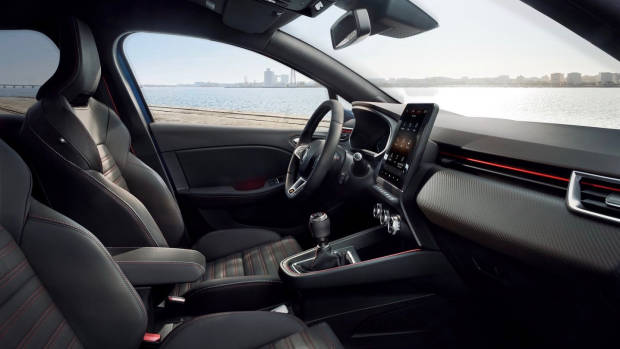 According to the company, the new Clio is sparking an interior revolution.
"Equipped with the widest screens in the segment, it provides resolutely modern ergonomics for a more immersive driving experience. The All-new Clio also makes innovations unique to the segment broadly accessible, among them an electric parking brake, which is particularly useful in city driving."
Even from photographs, the cabin of the 2020 Renault Clio appears to be one of the most premium, mature and stylish in the city car segment. Featuring a new horizontal 9.3-inch curved touchscreen infotainment system mounted on the dashboard, the 2020 Clio's interior offers more screen than any competitor – and any current Renault product, too. Material quality looks excellent, with a visibly soft dashboard and door tops, as well as a soft three-spoke leather steering wheel.
A digital driver's display will also be offered in sizes between seven and 10 inches, and navigation is included on the higher end models. The centre console of the 2020 Clio's cabin has also been redesigned, and now includes an electronic handbrake, a wireless phone charging pad (if equipped so), and more USB points to charge and connect devices.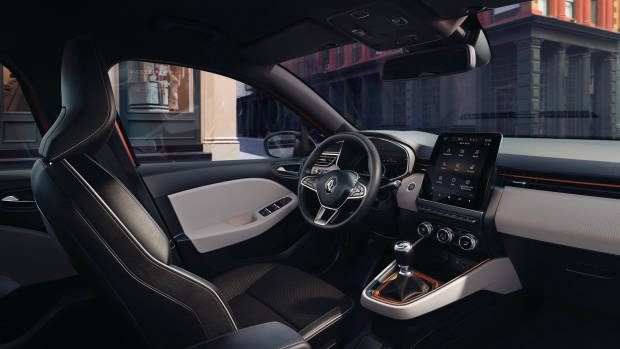 Using Renault-Nissan's new CMF-B platform, the 2020 Renault Clio will be the first product in the company to offer a wider range of technology, including a hybrid drivetrain down the line and a range of driver assist technology that will "lead to autonomous driving". Customisation is believed to be a big part of the new Clio, with a range of interior and exterior options available to those buyers seeking a Clio that's more in line with their taste.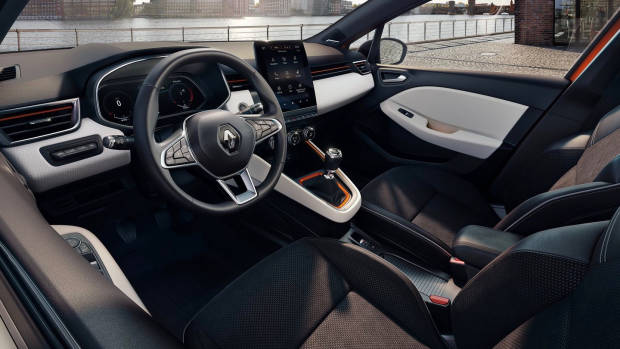 The 2020 Renault Clio is due to be revealed at the 2019 Geneva Motor Show, which starts in early March.
Stay tuned to Chasing Cars for more Renault news and reviews.