The 35th anniversary of Toyota Motor Philippines has seen the reveal of a small and highly customisable ladder frame single-cab work truck to be called Tamaraw.
The boxy and versatile commercial vehicle, smaller than a Hilux, has been shown in numerous applications. These include as a tray back ute, ambulance, ice cream truck, coffee van, fire fighting vehicle and pop-top camper.
The Tamaraw name was previously used up until 2007 for Toyota's Kijang series of pickup trucks and light commercials for Southeast Asia.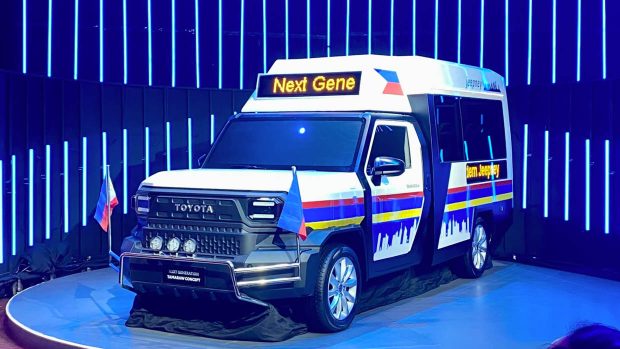 At the reveal, Toyota Chairman Akio Toyoda showed the new generation Tamaraw in concept form as a Pace Car Pick Up and Modern PUV Jeepney, highlighting its various potential applications.
The Pace Car is low slung and adorned with racing wheels and roll cage, while the Jeepney riffs on the Philippines' minibus-like vehicles adorned with bright colours and kitsch culture and art decorations.
No details on the ladder-frame Tamaraw's powertrains were revealed, but we know it'll be built at Toyota's Santa Rosa plant in the Philippines from 2024.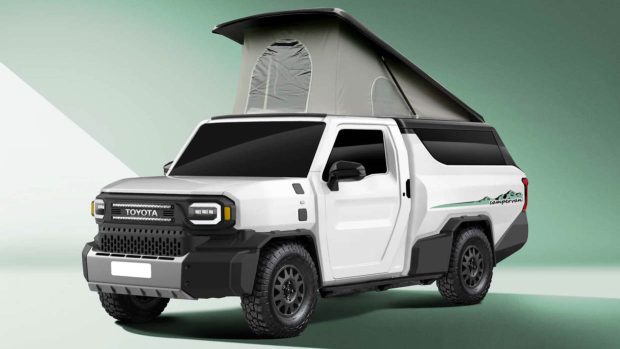 Tamaraw could offer hybrid and diesel engines
The Tamaraw will be the production version of Toyota's IMV O Concept, revealed in Thailand last December.
The idea is for its common, heavy-duty chassis to be versatile enough to accommodate a range of applications.
No drivetrain information has been revealed, but Top Gear Philippines claims the vehicle will ultimately accommodate petrol, turbodiesel, hybrid and electric power.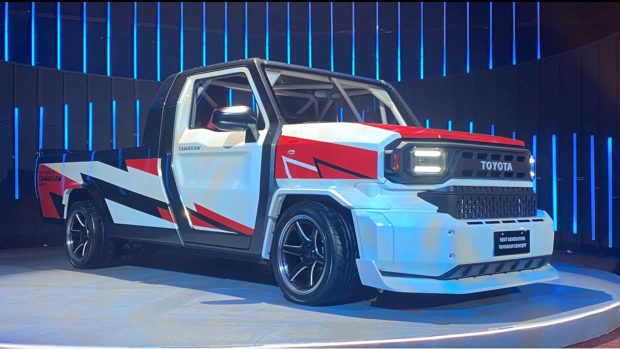 Toyota's regional chief engineer, Jurachart Jongusuk, said: "We wanted to find a way for this model to serve multiple purposes. This idea led to the concept of making this car infinitely customisable. The owner can customise a cargo bed to suit their needs for different types of work."
He went on to show renderings of the vehicle fitted with a fenced cargo bed, with an enclosed refrigerated freight box, and as a police vehicle. "Our ultimate goal is to make this car affordable and accessible," Jongusuk continued.
A digital image of the vehicle's cabin shows it to be highly utilitarian, and not too dissimilar to a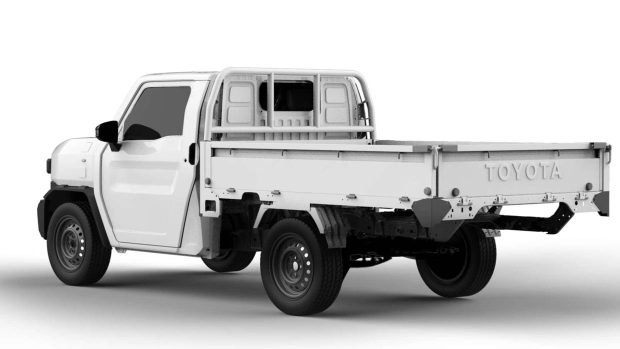 Suzuki Jimny's dashboard. Large storage trays and bins, a small dash screen and simple ventilation controls. There's even a manual gear shifter (remember those?)
Earlier this month, Toyota presented its Rangga Concept at the 30th Gaikindo Indonesia International Auto Show.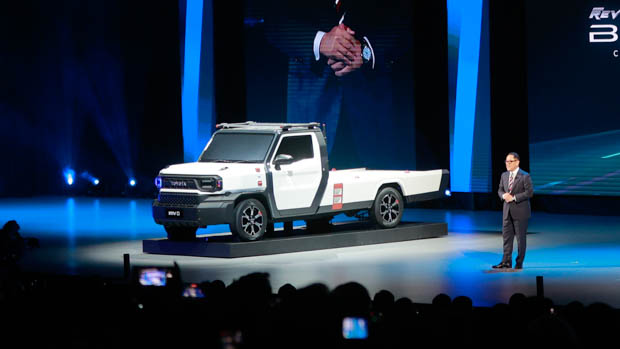 Looking identical to the Tamaraw, the leaf-sprung Rangga was shown on Toyota's show stand as an EV Charger Mobile Service vehicle, with work equipment placed behind its single row of seats.
Further renderings show its potential uses, including as a tray back ute, ambulance, ice cream truck, coffee van, fire fighting vehicle and pop-top camper.
Could we see a Tamaraw-type vehicle in Australia?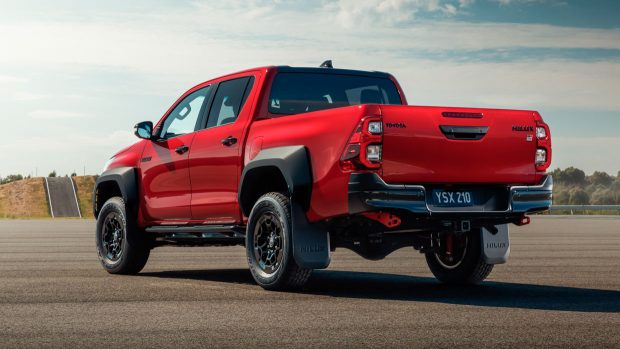 Very unlikely. This baby ute may look cool, but its target region is not ours.
This work truck is aimed squarely at the Philippines, and probably other ASEAN region countries such as Indonesia and Thailand.
Australia's stricter safety and emissions requirements make many vehicles from the region unsuitable for us.
More likely for our shores is the speculated Toyota Stout, a unibody lifestyle-orientated pickup similar to the Ford Maverick and Hyundai Santa Cruz.