When the Ford Maverick was unveiled earlier this year, it appeared ready-made for the Australian market, offering a vehicle with Ranger-like dual cab versatility and a frugal hybrid drivetrain.
But with the Maverick currently being built exclusively in left hand drive, Ford Australia has told Chasing Cars there are no immediate plans to sell the ute locally – though the Escape SUV-based pick-up has not been comprehensively ruled out for the future.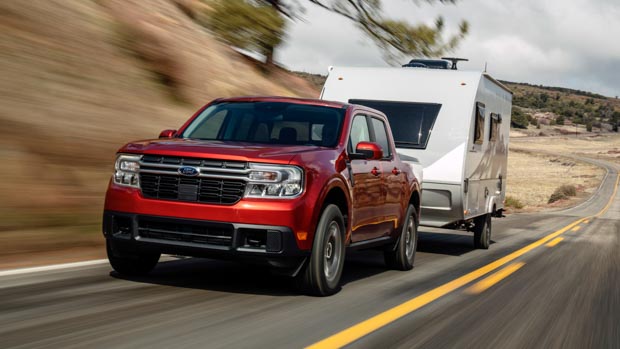 Will the Maverick come to Australia in the future?
Ben Nightingale, product communications manager at Ford Australia, said the marque was confident the Australian-developed Ranger ute would fulfill demand as both a workhorse and comfortable cruiser, but would not be drawn on Ford's plans to meet the growing Aussie demand for hybrid powertrains in the light commercial segment.
"Customers in the segment tell us they're looking for high levels of capability including towing and off-road prowess, alongside comfort and safety technology," Mr Nightingale said.
"The Ranger line-up delivers all of these attributes, which is why it is the most popular 4×4 pick-up in Australia."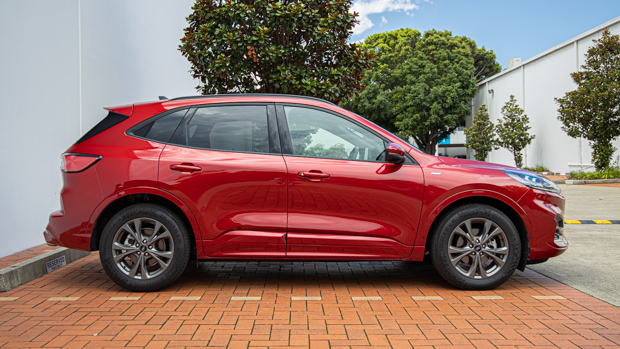 Unusually for an American pick-up, the Maverick sits on a car-based platform, sharing the Ford C2 chassis with a range of models we do receive in Australia – including the Focus hatchback and Escape midsize SUV.
Car-based utes are normally considerably more refined than body-on-frame alternatives but they usually have a lower level of off-roading capability and towing strength.
If the Maverick came to Australia, the small ute would largely sit in a segment of its own, aiming to sway buyers away from those wanting a bit more capability than a midsize SUV like the Escape but more refinement than a Ranger.
The SUV-based lifestyle ute segment is growing Stateside, with Hyundai launching the Tucson SUV-based Santa Cruz ute earlier this year and Nissan expressing interest in building a rival in the future.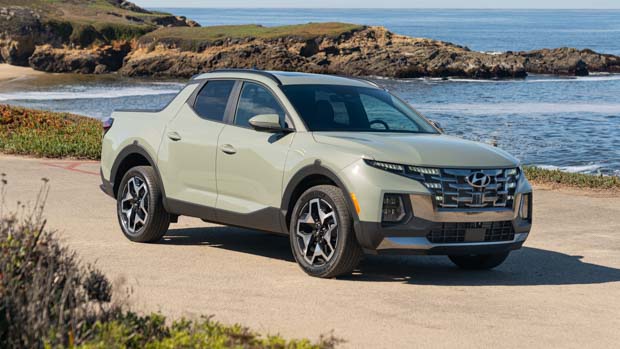 What makes the Ford Maverick special?
Sitting on the same C2 platform as the Ford Escape midsize SUV the Maverick is designed to be more comfortable and 'car like' to drive every day than a body-on-frame vehicle like the Ranger.
The Maverick is slightly smaller in almost all dimensions when compared to the Ranger, measuring 5072mm long (320mm shorter than Ranger), 1745mm tall (128mm shorter) tall and 1839mm wide (189mm narrower) making it easier to park and more suitable for city streets.
Where this smaller form factor begins to see a compromise is in the bed, which measures 1371mm or some 176mm shorter than a Ranger. 
The maximum payload of the Maverick is also down at 680kg compared to around 1200kg in the Aussie favourite – though this is still enough to carry a bed-load of plants or soil if needed.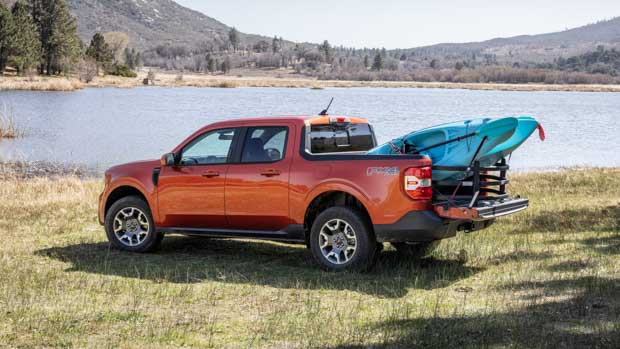 But the main draw card of the Maverick is the availability of a hybrid engine, which is a 2.5-litre four-cylinder petrol motor with electric motors to develop a combined 142kW of power and 210Nm of torque.
Ford claims that the Maverick hybrid uses just 5.9L/100km, which is almost as impressive as a Toyota RAV4 Hybrid at 4.8 litres/100km, and with significantly more load capacity. Also available is a 2.0-litre turbocharged four-cylinder engine, which produces far more grunt at 186kW/375Nm but uses more fuel at 9.4L/100km combined.
The hybrid is mated to a CVT transmission that only sends power to the front wheels while the 2.0-litre opts for an eight-speed automatic transmission and is available with AWD.
While a Ranger boasts a towing capacity of up to 3.5-tonnes braked, the Maverick is down in this regard. The hybrid can pull up to 900kg braked while the 2.0-litre petrol can stretch further out to 1800kg braked.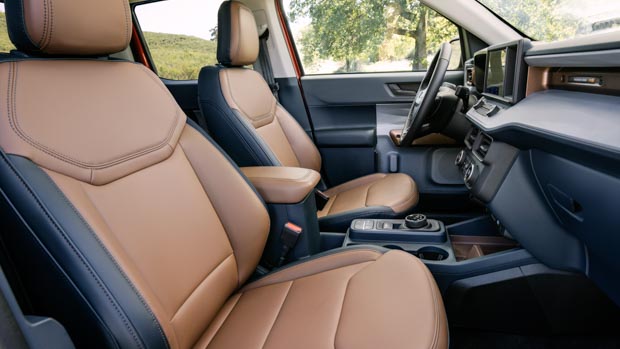 What would Maverick cost in Australia?
Over in the United States, the Maverick is offered in three grades knowns as the XL, XLT and Lariat and is manufactured locally in Mexico.
If offered in Australia, we believe all three would be available across both drivetrains, however, the 2.0-litre petrol in a FWD configuration may not make the cut as it could be considered redundant by the hybrid option which is FWD only.
The Maverick XL is equipped as standard with the 2.5-litre hybrid engine, with prices starting at just over $27,000 (US$19,995), though this price does not take into account additional shipping and other approval costs required to bring the ute to Australia.
American buyers pay an average of 21 per cent more for a dual-cab Ranger than a 2.0-litre AWD Maverick, grade for grade, and it's this markup we'll be comparing against the equivalent Australian Ranger dual cab 2.0-litre 4×4 prices to determine the estimated price.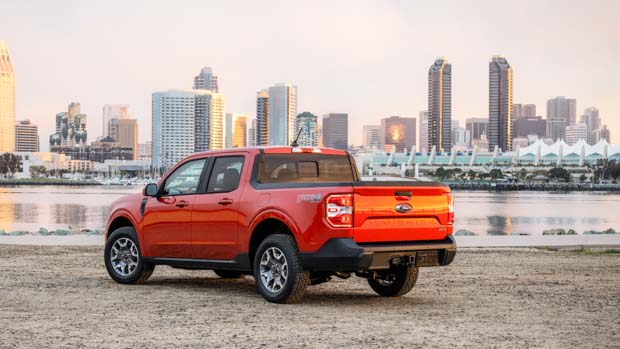 With this in mind, a Maverick XL with a 2.0-litre AWD drivetrain would start around $41,600 (before on-roads), putting it well under the $52,690 (before on-roads) required for a Ranger dual cab 4×4 ute in Australia.
A hybrid Maverick would be cheaper again on each grade.
As standard, the Maverick XL is fairly 'utilitarian' in specification. Featuring a cloth interior with a six-way manual adjustable driver's seat and four-way manual adjustable passenger seats, single-zone climate control and 17-inch steel wheels.
Entertainment is managed through an 8.0-inch touchscreen and a six-speaker audio system though Ford throws in a number of niceties such as keyless entry and LED headlights.
Hypothetically priced at $48,340 (before on-roads), a mid-spec Maverick XLT 2.0-litre AWD steps up the level of specification with 17-inch alloy wheels, nicer cloth seats and a 6.5-inch screen in the instrument cluster.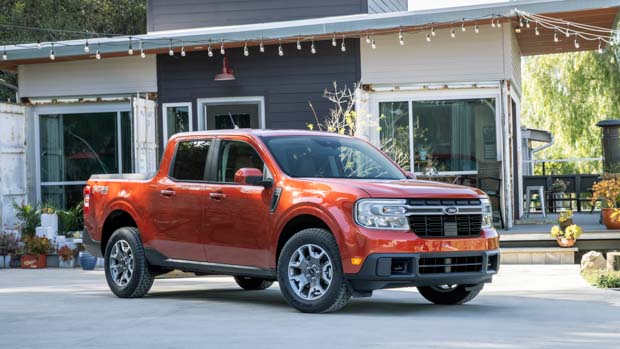 The six tie-down points grow to 10, though buyers still need to add in a bed liner and tonneau cover as an optional extra in the US.
Sitting at the top-spec of the range is the Maverick Lariat, which, should top out around $52,200 for the AWD 2.0-litre petrol (before on-roads), when using the Ranger Wildtrak as a proportional point of comparison.
The Maverick Lariat upgrades the seats to a synthetic leather material and adds eight-way power adjustability for the driver, though the front passenger is still stuck with six-way manual adjustment.
Dual-zone climate control, push-button start, and leather-wrapped steering wheel become standard, and a wireless charger, heated seats and a remote start function can be added on.
Other features buyers may want to consider is LED lighting for the bed, a 110-volt socket in the bed (which would likely be switched to 240-volt for Australia) or the FX4 off-road package that adds skid plates, all-terrain tyres and extra off-road driving modes.
It remains to be seen if the Maverick will make it to Australia but if Ford Australia can make it happen it appears to have all the right elements to be a roaring success down under.