Abarth has announced further specifications for its upcoming 500e electric hot hatch, with two more variants added to the lineup following on from the launch edition Scorpionissma.
The Abarth 500e will be available with two more variants, 500e and 500e Turismo.
Key specifications for the 'base' electric Abarth 500e will include 17-inch alloy wheels, a 10.25-inch infotainment touchscreen and a 7.0-inch instrument cluster, along with a 42kWh battery pack and 265km of electric range.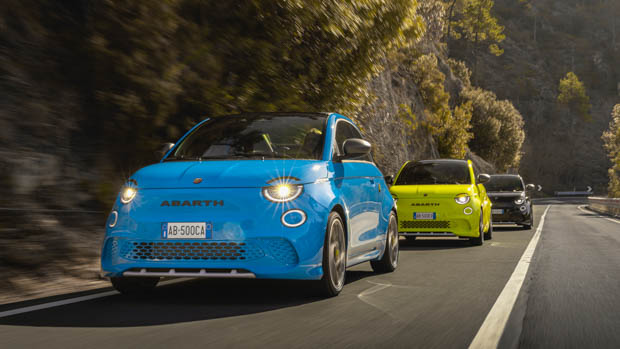 The Italian automaker claims that the upcoming Abarth 500e is the only electric car in the segment to offer a sound generator that reproduces the sound of a petrol engine.
Australian pricing for the Abarth is still unconfirmed, however the related Fiat 500e will cost $52,500 before on-road costs.
The Abarth version could therefore cost around $60,000 before on-road costs.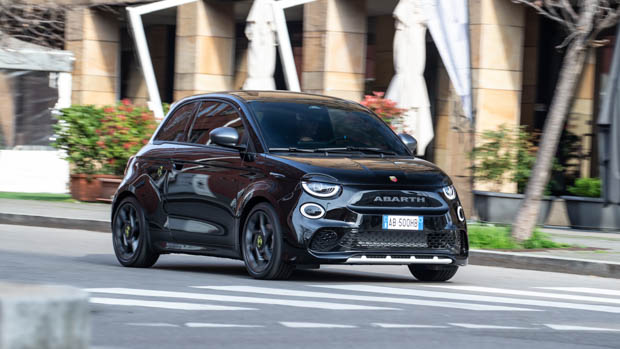 When launched, the new electric Abarth will be a strong competitor for the Mini electric hatch, as well as the Cupra Born.
Sound generator explained
Along with a quirky rock guitar tone that plays when you turn on and off the car, Abarth has worked extensively to incorporate an unique EV driving sound that replicates internal combustion Abarths of old.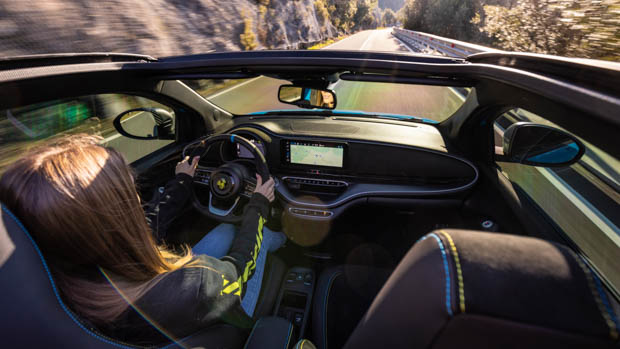 Standard on the Tursimo variant, the sound generator has been inspired by the Record Monza exhaust system fitted to the previous iterations of the Abarth.
Abarth says the innovative sound system "enhances the Abarth driving experience."
Abarth 500e performance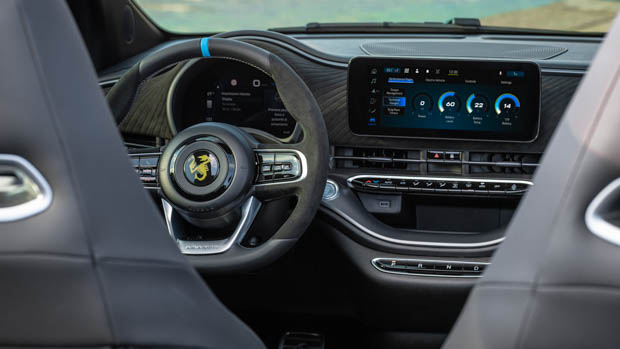 Abarth claims that the new 500e electric hot hatch is around a second quicker than the outgoing petrol version.
Although Abarth has not noted the outputs of the 500e and 500e Turismo, the launch Scorpionissma edition has 113kW of power and 235Nm of torque and uses a front-mounted electric motor. Usable battery size is just 37.3kWh.
How does this performance compare to the last petrol-powered Abarth?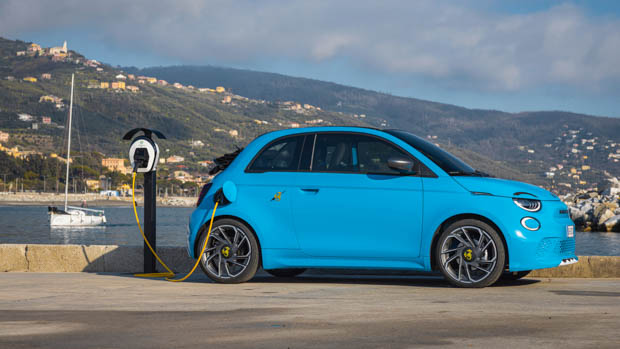 The outgoing Abarth 595 and 695 used a 132kW/250Nm 1.4-litre turbocharged four-cylinder petrol engine.
Abarth 500e 2023: prices in Australia
All prices listed are before on-road costs.
500e: $TBA
500e Turismo: $TBA