BYD distributor EV Direct has been spotted testing the Dolphin on Australian roads, undertaking what looks to be a similar local testing programme to the BYD Seal.
Speaking to EV Direct CEO Luke Todd, Chasing Cars learned that the Dolphin is expected to land locally between April and June of this year, ahead of the aforementioned Seal sedan.
The Dolphin – which could be known as the Atto 2 in Australia – is designed to be an affordable electric vehicle that Chasing Cars has previously been told in 2022 will start under the $35,000 mark, though a final price has yet to be released.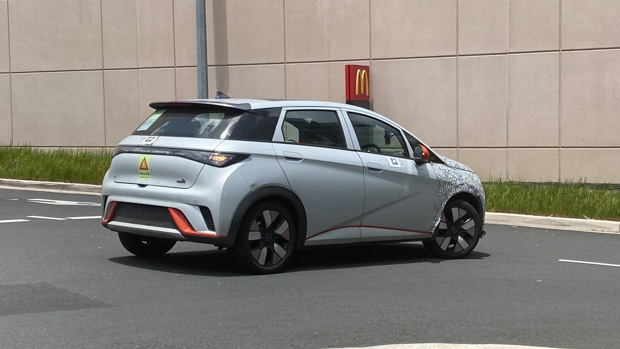 BYD Dolphin will face competition from the upcoming slew of electric Chinese hatchbacks such as the MG MG4, the GWM Ora Cat, and potentially the Model 2 that Tesla is reportedly working on.
What can we learn from these images?
Despite the fact that the Dolphin is slightly camouflaged in the photos, there's no question about what it is, and the sign on the passenger door confirms that it's in Australia for road testing purposes.
Finished in silver with orange accents, this colour scheme is one of the most prominent combinations that we've seen in marketing material of the Dolphin in international markets.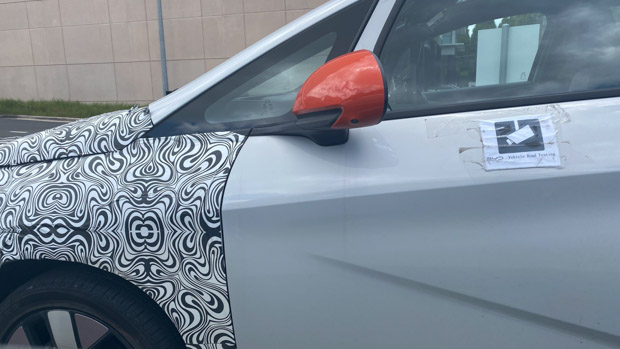 It looks to be sitting on 17-inch wheels that are wrapped in 205-wide Nankang tyres. Given that this is just a prototype, we don't expect this to be the final specification, but it gives us a pretty good idea.
It was confirmed by EV Direct CEO Luke Todd that both the Dolphin and the Seal were currently undergoing local testing, a project in which the team was working closely with BYD Australia on.
What is the BYD Dolphin?
Currently offered as the cheapest vehicle in BYD's Chinese line-up, the Dolphin is an integral part of the brand's international strategy.
At just 4125mm long, it's slightly larger than a Toyota Yaris, and very similar in size to a Volkswagen Polo, but heavier than both at 1285kg with its onboard battery.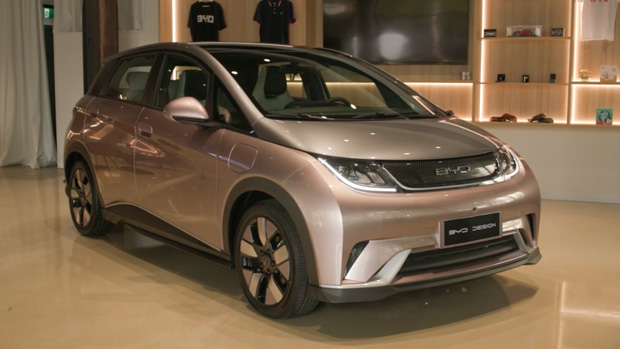 Speaking of batteries, Chinese buyers currently have the choice of two in the Dolphin; a short range version with a 30kWh unit, and a long range vehicle with a 44kWh unit. BYD currently claims driving ranges of 300km and 400km for each.
Power comes from an electric motor with 70kW/180Nm in the lower-spec grades, with the higher spec models bumping these figures up to 130kW/290Nm.
BYD also states that the Dolphin has a maximum DC charging rate of 60kW, whereas the maximum AC rate matches the Atto 3 at 7kW.