EV charging network Chargefox has officially opened its eighth station in NSW at Port Macquarie after COVID-19 border restrictions all but halted construction.
The completion of the latest Port Macquarie station will enable EV drivers to travel from Sydney to the coastal regions of Northern NSW using only the network's fastest 350kW rapid chargers.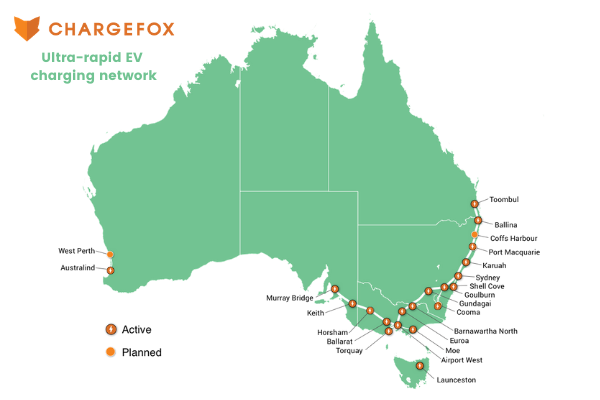 These ultra-rapid chargers can add around 100km of range to most EVs in just three minutes, compared to a more common 50kW charger which would take 21 minutes to do the same – although batteries do need additional time to both warm up and cool down.
The first EV capable of charging at full 350kW speeds is expected to hit the Australian market later this year in the form of the Hyundai Ioniq 5. Currently, the Porsche Taycan super-sedan is theoretically capable of 350kW but it is charging-speed limited to 270kW by software.
Chasing Cars spoke to Chargefox CEO Marty Andrews late last year who said the company planned to complete the Brisbane to Adelaide network by the end of 2020.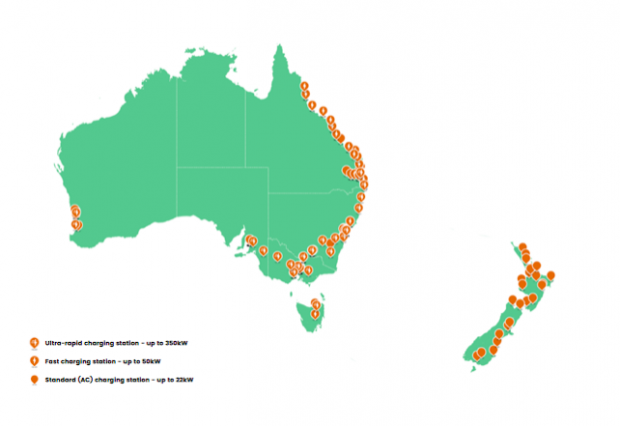 The company has since explained that construction of the remaining stations had suffered due to complications with Covid-19-inflicted border restrictions but the plans were now back on track.
The opening of Port Macquarie means the Coffs Harbour station, that sits just south of the NSW-QLD coastal border,  will be the last to finish and is expected to open to the public before the end of the summer.
Chargefox will also be building another 350kW rapid charging station in West Perth that will work in conjunction with the current station at Australind in Western Australia.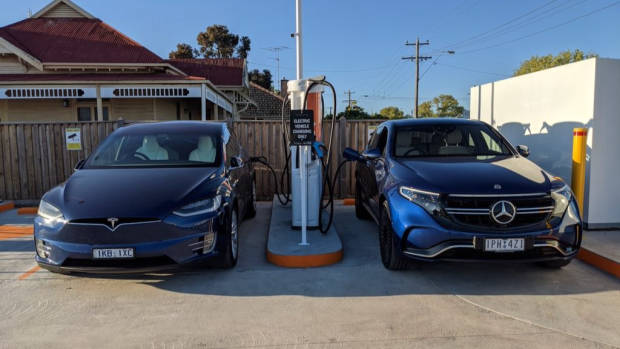 Mr Andrews said the completion of the network would help Australia cut down on emissions and create a cleaner country for the next generation.
"Chargefox has now built 20 ultra-rapid charging stations around Australia on the Chargefox network that are totally powered by renewable energy, with many others using green power where possible," he said.
"We have over 11,000 users on our app, and we have powered more than 175,000 EV charging sessions."
In addition to the growing network of ultra-rapid chargers in the eastern states, Chargefox has also been constructing more stations in Western Australia and Tasmania, where reliable electric charging was far less common just 12 months ago.