The 2020 Consumer Electronics Show has thrown up some imaginative ideas for future mobility from big brands, including BMW and Audi, but neither are as radical as Hyundai's partnership with Uber Elevate, a rather out-there aerial ride-sharing concept.
The arrangement with the rideshare platform was built after Uber was suitably impressed with Hyundai's production facilities. Together the brands believe they can out-produce established aviation companies in both quality and speed.
Hyundai's know-how with electric vehicles, hydrogen fuel-cells and experience producing cars has grown hugely in the last twenty years and with electric models of the Kona and all-green Ioniq, it's a brand that is certainly looking to the future.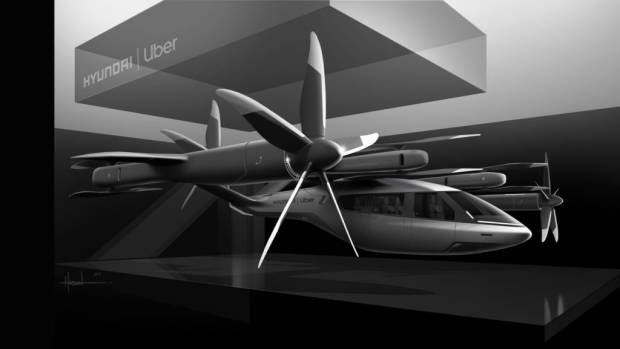 If you've watched any sci-fi movies then you might be familiar with the concept of jet-fighter like vehicles taking off vertically from the ground, before joining a stream of aerial traffic 50-metres up and speeding off to their destination.
To most, this is tech reserved for those futuristic thrillers and military-grade jets. Yet, at CES 2020 Hyundai detailed their S-A1 personal air vehicle (or PAV), which promises just that.
The design is reminiscent of a helicopter, the main fuselage taking a very similar shape to the more traditional aircraft, but numerous vertical and horizontal propellers give it the look of something lifted out of James Cameron's Avatar.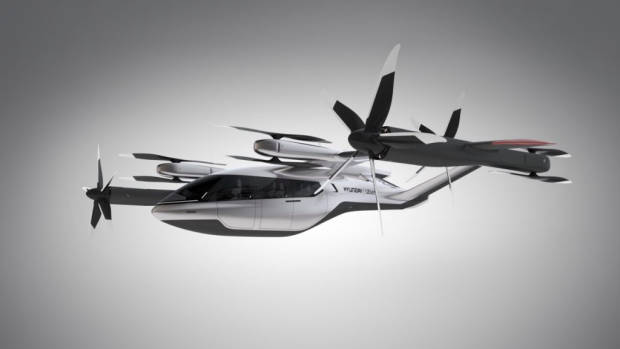 Some headline figures of the S-A1; it will perform vertical take-off like a helicopter, before transitioning to wing-borne flight much like a traditional propeller plane at between 300-600m.
Hyundai say that initially the PAVs will have pilots installed, though as tech becomes more advanced there is the potential to automate the S-A1.
Top speed is slated at 290km/h and it will be able to fly distances of around 100km using electricity to power the props. Hyundai claims a full charge will be achieved in as little as seven minutes.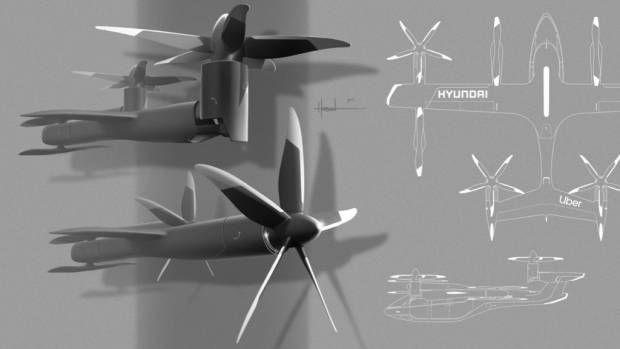 With electric power and the compact size of each propeller, Hyundai is claiming that the production version of the S-A1 will be far quieter compared to a similarly sized helicopter and, obviously, more environmentally responsible.
Passenger capacity is tight though, with only four seats onboard – this is spun as a positive because no one will have to sit in a middle-seat – and is designed to take flight strictly in urban areas.
As for where it might work in Australia, our ever-sprawling urban areas may prove prime candidates for the Uber Elevate concept, but surely the vehicles will need greater passenger space.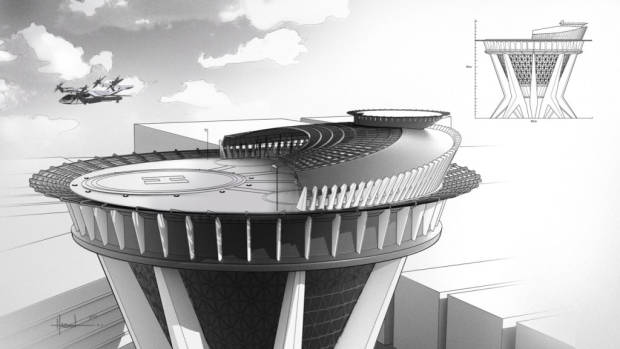 Hyundai and Uber Elevate sound confident and both have excellent track records of fast growth in their respective industries. Yet, we can't help but think that the development costs of this program might be astronomical. With limited passenger space, it seems like a program aimed at a small-slice of uber-rich of society, of course, we're more than happy to be proved wrong.
Whether these concepts will arrive in production as we see them pictured we're completely unsure, what's clear to us at Chasing Cars is that Hyundai wants to be on the cutting edge of mobility for the coming years.