Engine downsizing has well and truly set in to the SUV market in Australia, with more and more models adopting hybrid powertrains or turbo three- or four-cylinder engines rather than more relaxed V6 and straight-six engines.
Traditionalists still have a broad selection of six-cylinder crossovers to choose from, though – but keep in mind, many will lose their sixes in the coming years.
If you're a believer in there being "no replacement for displacement"…now might be the time to upgrade before big, low-stress engines start to disappear forever from family cars.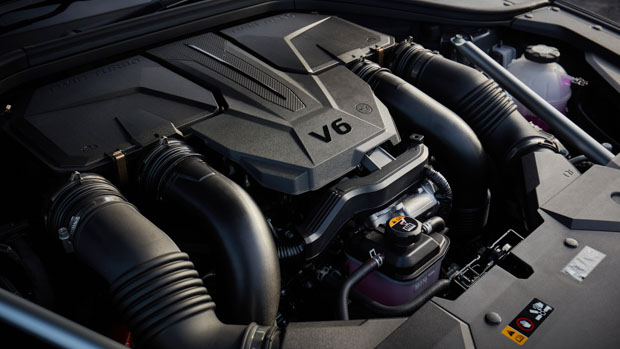 Note that listed prices are before-on road costs and are correct at the time of publication in July 2022
We've broken down the list of SUVs still available with a six-cylinder engine below in three price categories: under $60,000, between $60,000-$100,000, and above $100,000.
Here's the full list of SUVs available with six-cylinder engines.
Affordable six-cylinder SUVs for under $60,000
Hyundai Santa Fe: 3.5-litre V6 (200kW/331Nm) from $45,550
The V6-powered seven-seater is available in several variants from standard specification up to the top-of-the-range Highlander.
The Santa Fe in V6 form is available as a front-wheel drive vehicle only, with the V6 engine sending power to the wheels via an eight-speed automatic transmission.
The name 'Santa Fe' refers to the city in New Mexico, however the car is built in several countries including South Korea and Montgomery, Alabama in the United States.
Kia Sorento: 3.5-litre V6 (200kW/331Nm), from $47,640
The Kia Sorento is available in Australia as an upper-midsize seven-seat family SUV. It's closely related to the Hyundai Santa Fe and is built upon the same platform.
The situation is the same for the Kia as it is for its Hyundai twin: the V6 engine onboard the Sorento is FWD only, with a turbo 2.2-litre diesel powerplant adding AWD.
Like its closely related cousin,, the Sorento has US influence and is actually manufactured in Georgia today, along with being made in its home country of South Korea.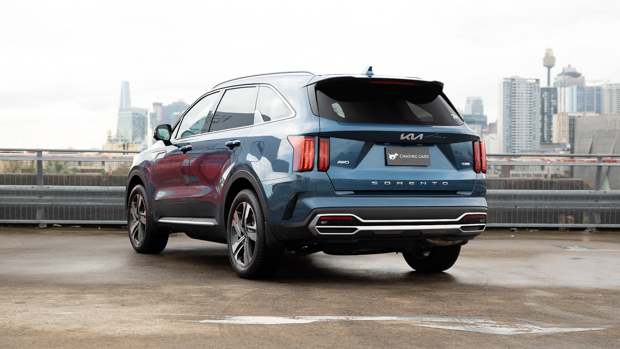 Toyota Kluger: 3.5-litre V6 (218kW/350Nm) from $47,650
A large three-row family SUV with 7 seats, the Toyota Kluger is manufactured in the United States and uses a 3.5-litre naturally-aspirated V6 engine that is specifically 3456cc in capacity. This engine has double-overhead camshafts and Toyota's intelligent variable valve timing to produce 220kW of power.
This V6 engine has been used in an array of Toyota products including the Toyota Camry, Lexus IS 350 and even the Toyota Tacoma which is only sold in the United States.
Either front- or all-wheel drive are available … or a hybrid four!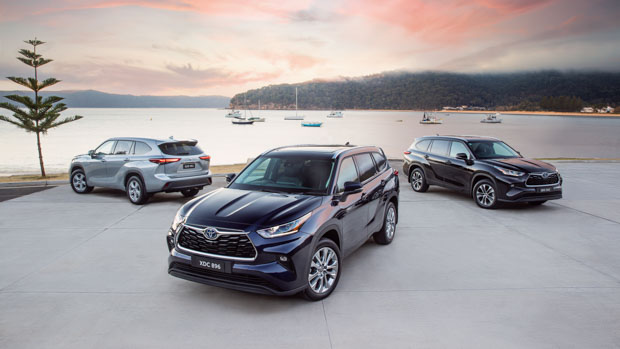 Jeep Cherokee: 3.2-litre V6 (202kW/324Nm), from $50,750
A rare mainstream midsize SUV with an available V6 engine. Could it be the only one of its kind on sale today?
A 3239cc V6 Pentastar engine is found in the Jeep Cherokee and, to no surprise, produces slightly less grunt than its bigger brother found in the Jeep Wrangler, but still a decent 202kW/324Nm.
Interesting fact: The Pentastar family of engines are produced in three different factories; two in Michigan, USA and one in Mexico.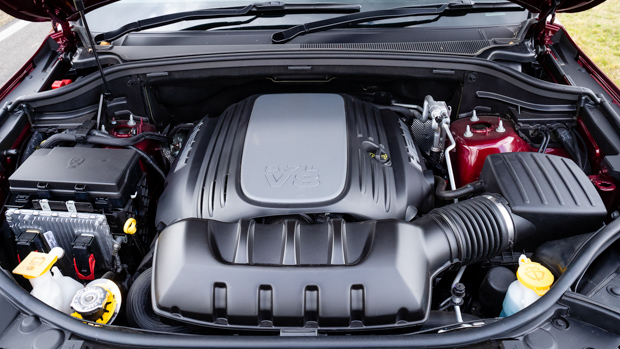 Hyundai Palisade: 3.8-litre V6 (217kW/355Nm), from $55,700
The Hyundai Palisade is a large three-row family SUV with 7 or 8 seats available.
One of the largest naturally-aspirated V6 engines still in production is the 3.8-litre unit available in the Palisade, which produces 217kW of power and 355Nm of torque. This engine is also found in the closely-related Kia Telluride.
This V6 is only available in front-wheel drive guise. The smaller displacement turbo-diesel is the only engine which gets AWD.
Premium six-cylinder SUVs: from $60,000 to $100,000
Ford Everest (Sport and Platinum) – 3.0-litre turbo-diesel V6 engine (184kW/600Nm), from $69,090
The new Ford Everest, based on the Ford Ranger platform, is a highly anticipated model and will be on sale this year, however long wait times are expected.
Both Sport and Platinum variants will use a 3.0-litre turbo-diesel V6 engine connected to a four-wheel drive system and a 10-speed automatic transmission.
The Platinum variant will cost $77,690 before on-road costs, making it potentially one of the most expensive body-on-frame models on sale in Australia.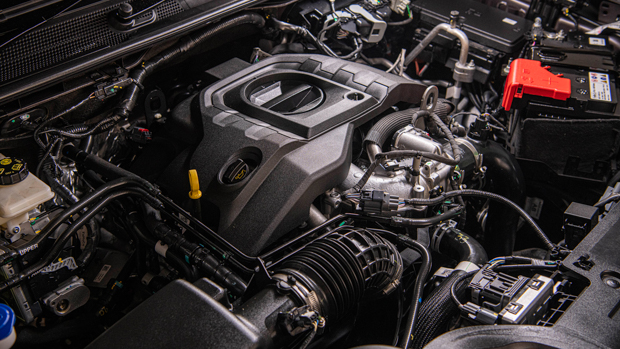 Jeep Wrangler – 3.6-litre petrol V6 (209kW/347Nm), from $72,550
The mighty Jeep Wrangler uses a 3.6-litre naturally-aspirated petrol V6 engine which is dubbed the 'Pentastar'.
At 3604cc in displacement, the Jeep Wrangler's V6 engine produces 209kW/347Nm and features a new intake manifold, new injectors and different ignition coils over the last version of this engine.
The Wrangler has been well renowned over the years for its off-road prowess and this legacy continues with the new edition.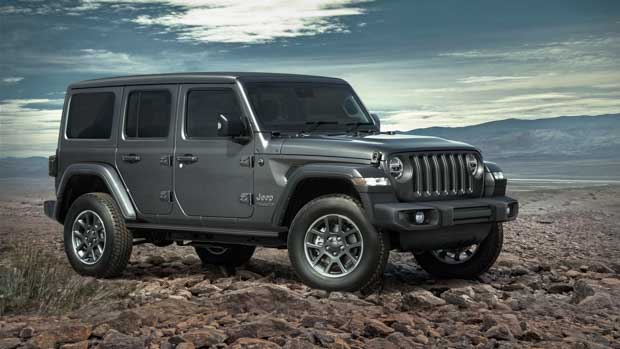 Toyota Land Cruiser 300 Series – turbo-diesel 3.3-litre V6 (227kW/700Nm), from $89,990
Toyota took a huge gamble with the Land Cruiser 300 Series when it swapped out its now ageing, yet extremely popular twin-turbo V8 diesel engine with a twin-turbo diesel V6 engine with a much smaller capacity of 3346cc.
This V6 uses a double-overhead cam design with 24 valves and features two turbochargers that operate in single-turbo mode at low speeds and twin-turbo mode at higher speeds.
The engine weighs a significant amount – 266kg – which is only 20 kilograms less than a Harley Davidson Street Bob motorcycle!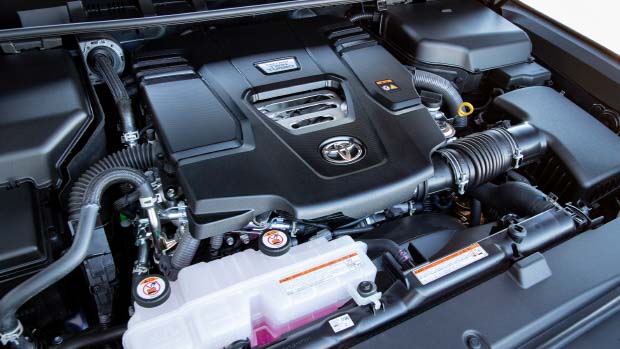 Audi Q5 50 TDI – turbo-diesel 3.0-litre V6 engine (210kW/620Nm), from $91,000
Listed officially as a 2967cc engine, the Audi 90-degree V6 in diesel form has been used in plenty of Volkswagen Group products including the Volkswagen Touareg, Volkswagen Amarok, the B7 Audi A4 and even the Porsche Cayenne over the years.
An interesting fact with this engine is that it uses a crossplane crankshaft but with offset crankpins to create an even firing order. Pretty neat!
A similar iteration of this engine is used in the Audi Q7 45 TDI, which you will also find in this listicle.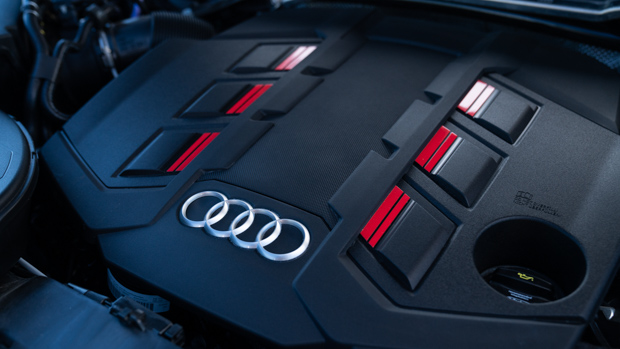 Lexus RX – 3.5-litre V6 engine (221kW/370Nm), from $86,485
Luxury SUV that takes things a step further from a Toyota Kluger.
The Lexus RX 350 and RX 450 h are both offered in Australia with V6 engines – the same engine found in the Kluger!
The Lexus RX has the luxury of being available as a hybrid, too, and so this hybrid powertrain has a slightly different engine code: 2GR-FXS instead of 2GR-FKS.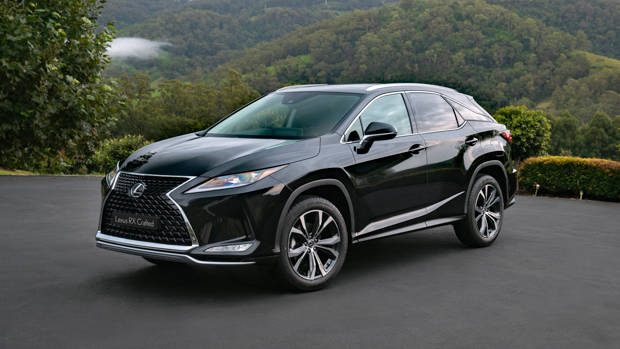 Land Rover Defender – 3.0-litre turbocharged straight-six (294kW/550Nm), from $95,590
The iconic Land Rover Defender is available with either turbo-diesel or turbo-petrol straight six engines.
These are silky smooth engines and when paired with the now-common ZF eight-speed automatic transmission, it is a perfect recipe for a relaxed but powerful SUV off-roader.
Volkswagen Touareg 3.0-litre turbo-diesel V6 engine (170kW/500Nm), from $87,990
The biggest Volkswagen available, the Touareg is a mighty thing, and with it, it has mighty powertrains, too.
The 170 TDI has a 3.0-litre turbo-diesel engine producing 170kW, but it is also available with a more powerful 210kW/600Nm 3.0-litre turbo-diesel V6 engine.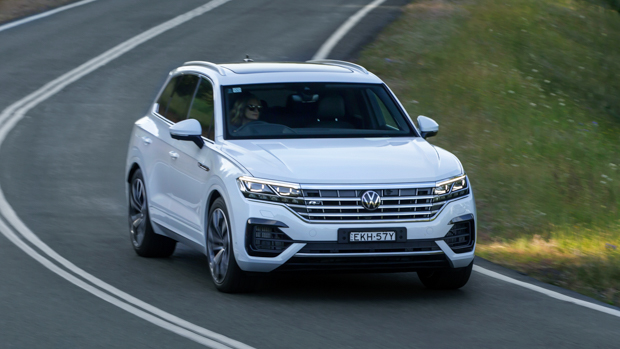 Jeep Grand Cherokee L – 3.6-litre petrol V6 engine (210kW/344Nm), from $82,250
Underneath the bonnet of the new Jeep Grand Cherokee L is a 3.6-litre V6 engine that is naturally aspirated. No twin turbochargers here, folks!
The entry level Night Eagle variant starts from $82,250 before on-road costs and scores plenty of kit for the coin.
The same engine is also available in the much more expensive Summit Reserve variant, however if you pick the Night Eagle, you'll miss out on key features such as 21-inch alloy wheels, four-zone climate control, 19-speaker Mcintosh sound system and 12-way power adjusted front seas with quilted leather trim!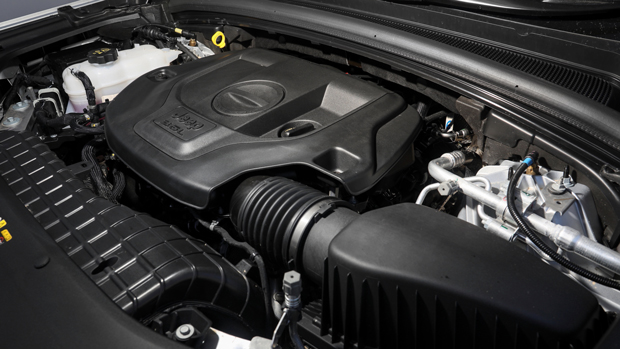 Genesis GV70 – twin-turbocharged petrol 3.5-litre V6 (279kW/530Nm), from $83,276
The Genesis GV70 is a midsize SUV with a big heart.
We have personally driven this car first hand and loved the twin-turbocharged V6 grunt. It's a quick thing and would be a comfortable yet effortless daily driver.
BMW X3 and X4, 3.0-litre turbocharged diesel and petrol engines (195kW/620Nm), from $95,900
Several inline-six variants are available for both the X3 and X4 in Australia.
The BMW X3 30d just scrapes under the $100,000 threshold with its turbo-diesel inline-six, while its more powerful petrol straight-six powered 40i variant comes in at a much more expensive $118,900 before on-road costs.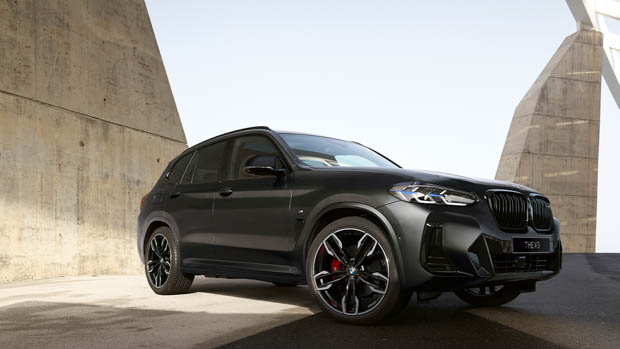 Luxury six-cylinder SUVs: above $100,000
Audi Q7 – 3.0-litre turbo-diesel V6 engine (170kW/500Nm), from $109,100
The Audi Q7 45 TDI variant might be the cheapest ticket into the luxury SUV game, but it has some tough competitors. If power is your thing, the Q7 is also available in 50 TDI and 55 TFSI guise but will obviously be priced accordingly.
The 55 TFSI uses a 250kW/500Nm turbocharged V6 petrol engine.
Land Rover Discovery D300- 3.0-litre twin-turbo diesel straight six (221kW/650Nm), from $109,350
The Land Rover Discovery lineup for 2022 includes a 3.0-litre twin-turbocharged diesel straight-six but is also available in P360 performance guise which has outputs of 265kW.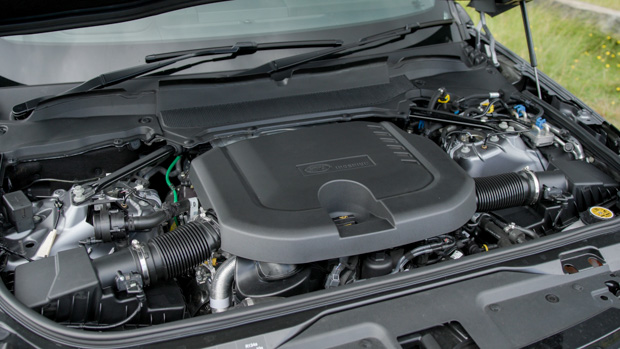 Genesis GV80 – twin-turbocharged petrol V6 engine (279kW/530Nm), from $109,500
The GV70's bigger sibling, the GV80 also features the same 279kW twin-turbo V6 engine but is a key rival for the likes of the BMW X5 and Audi Q7.
The GV80 has the option of adding captain's chairs in a six-seat configuration but sits at a much higher price point to its little sibling.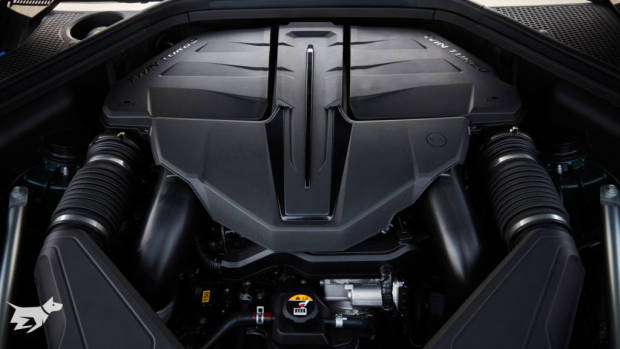 Alpina XD3 – twin-turbo diesel straight-six engine (261kW/730Nm), from $109,900
Straight-six turbo-diesel luxury power!
Alpina has spiced up the X3 diesel in their own way, adding more luxury flare, exterior styling and performance to make their own model: the BWM-Alpina XD3.
The XD3 would compete with the closely-related BMW X3 M40i, along with other hot SUV offerings such as the Audi RSQ3, however the RSQ3 is petrol-powered and is missing a cylinder!
Porsche Macan – 2.9-litre twin-turbocharged V6 engine (280kW/520Nm), from $113,200
The very popular Macan model from Porsche is offered with a twin-turbo V6 engine displacing 2.9-litres. It's the same engine also featured in super fast performance cars such as the Audi RS4 and RS5 when they downsized from big naturally-aspirated V8 engines.
If you really want a V6-powered Macan, the time would be now to buy one, as the next generation of the small-SUV is likely going to be electric only.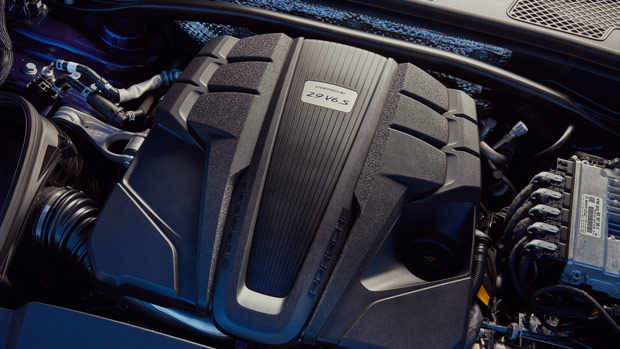 Mercedes-AMG GLC43:  twin-turbo V6 petrol engine (287kW/521Nm), from $123,324
The engine found in the Mercedes-AMG GLC 43 is a 2996cc (3.0-litre) petrol V6 with two turbochargers strapped on it for maximum shove. Power outputs for this engine in GLC 43 guise are 287kW/521Nm.
This engine is directly linked with the '43' branded AMG cars such as the C43, GLE43 and E43.
While this engine will no longer be offered once the new-generation GLC arrives in Australia this year, a V6 diesel option will continue on in Europe.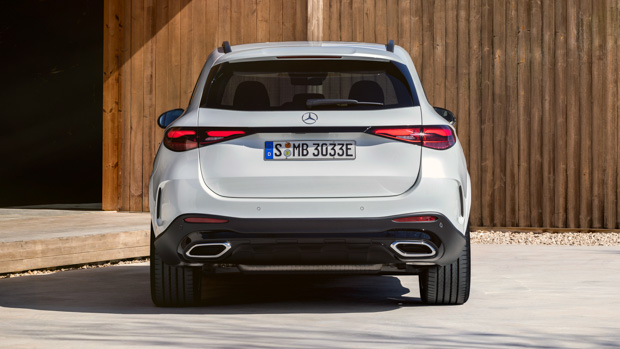 BMW X5 and X6: turbo-diesel and turbo-petrol 3.0-litre straight six engine (195kW/620Nm), from $124,900
BMW produces a very popular turbo-diesel straight-six engine that produces a massive 620Nm of torque from just 2000rpm.
This engine has been used across a wide variety of BMW models and is not a unique unit just for the X5.
Also available is the 3.0-litre single-turbo petrol straight-six engine for the 40i model. This is the same engine that is found in many BMW models under the '40' designation.
You may have heard of this engine before, as it's the same B58 straight six also found in wider varieties of cars including the current Toyota Supra.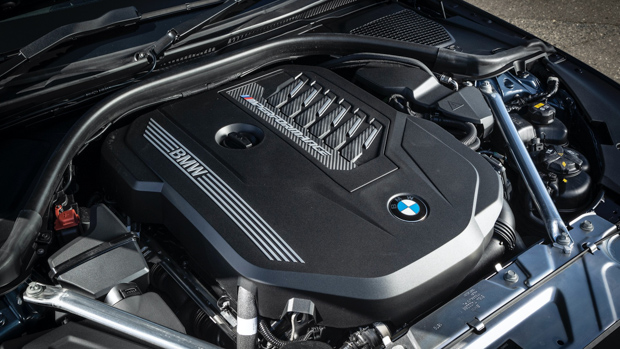 Range Rover Velar – 3.0-litre turbocharged straight six (also available as a 3.0-litre turbo-diesel as in the Range Rover) (294kW/550Nm), from $125,200
The same Ingenium engine family has found a home in the Range Rover Velar, as well as the Land Rover Discovery and Range Rover Sport for 2022 and beyond.
The Velar model gains more power than the Range Rover SUV though, up to 294kW (or roughly 400 metric horsepower).
This engine also features mild-hybrid electric power to aid onboard systems.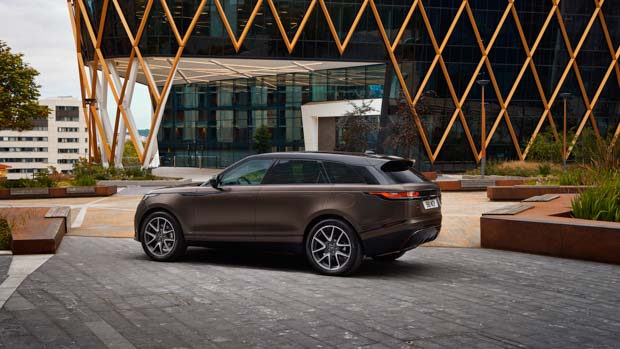 Maserati Levante – 3.0-litre twin-turbo V6 petrol engine (257-316kW/500-580Nm), from $126,990
Maserati uses a 3.0-litre Ferrari-built V6 engine for its Levante SUV, which has been in use since 2013.
Although the engine has been designed by Maserati, the engine block is manufactured in Chrysler's Kokomo, Indiana factory and then shipped to Modena, Italy for final assembly.
This particular V6 engine is 2979cc in capacity and has been used in a variety of Maserati products including the Quattroporte and Ghibli models.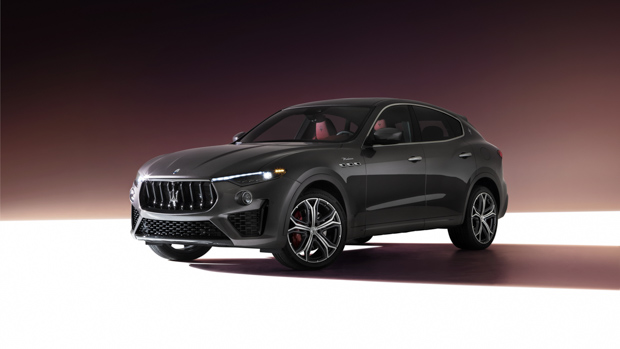 Porsche Cayenne – 2.9-litre twin-turbocharged V6 engine (250kW/450Nm), from $135,100
The Porsche Cayenne was the model that actually saved Porsche from bankruptcy and remains to be a best-seller to this day.
The V6 engine is available in Cayenne, Cayenne Coupe, Cayenne E-Hybrid and Cayenne S variants.
While the V8-powered Porsche Cayennes are the ones people seem to remember, the first Cayenne was actually fitted with a Volkswagen VR6 engine!
BMW X7 30d – 3.0-litre turbo-diesel straight six (195kW/620Nm), from $138,900
BMW utilises yet another straight-six engine, this time in turbo-diesel form, to power its upper-large X7 SUV that can seat up to seven people in typical BMW levels of comfort.
The diesel engine used in this vehicle is codenamed 'B57' and is closely related to the B58 petrol six used in a variety of BMW models. Both the B57 and B58 are part of the same modular BMW engine family.
At one point in time, BMW strapped four turbochargers to this engine for the BMW X7 M50d!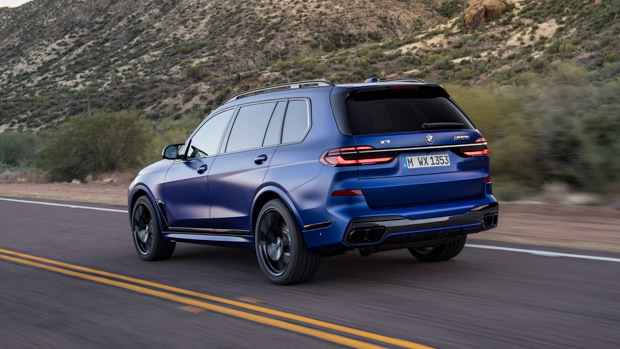 Mercedes GLE – 3.0-litre turbocharged straight six petrol (270kW/500Nm), from $147,581
The model is also vailable in turbo-diesel form in the 300d and 400d guise. For the 400d, the GLE makes total outputs of 243kW/700Nm (same outputs as the G-Class)
For the performance lovers, a Mercedes-AMG-fettled version is also available with a six-cylinder engine. In this case, the AMG GLE 53 uses an uprated and strengthened 3.0-litre twin-turbocharged petrol straight-six that makes 320kW/520Nm and starts from $173,433 before on-road costs.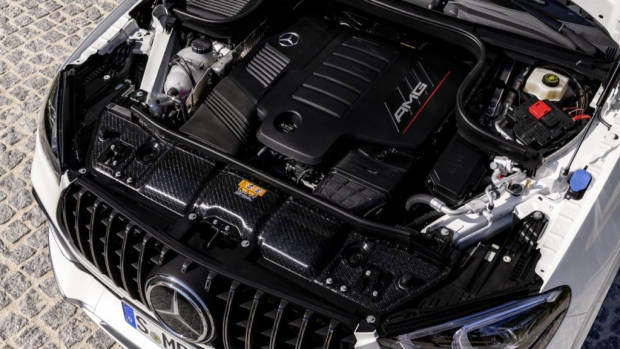 Alfa Romeo Stelvio Q – 2.9-litre twin-turbo V6 petrol engine (375kW/600Nm), from $153,500
Alfa Romeo went for a smaller displacement (2891.26cc) V6 engine for its Stelvio SUV and Giulia Quadrifoglio models.
This engine is currently built at Stellantis' Termoli plant and uses single-scroll turbochargers rather than twin-scroll turbochargers typically used by other manufacturers such as BMW.
The twin-turbo V6 produces a total power output of 375kW, the same power that the BMW M3 and M4 produce from their twin-turbo straight six engines.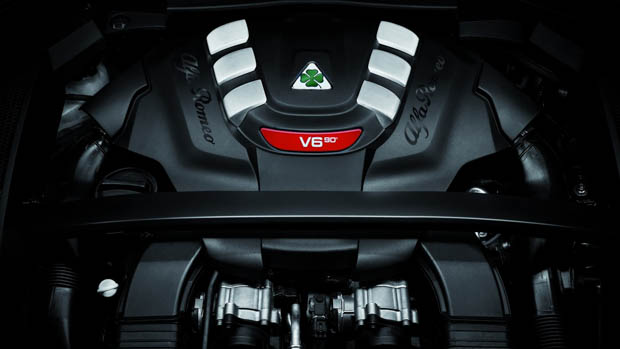 Mercedes GLS – 3.0-litre twin-turbocharged straight-six petrol (270kW/500Nm), from $164,151
Uses the same class of engines as found in the Mercedes-Benz GLE. For the diesel variant, it is the same unit as used in the G wagon in G400d guise.
Jaguar F-Pace – 3.0-litre turbocharged straight-six engine (221kW/650Nm), from $169,990
The Jaguar F-Pace may have been launched with a supercharged V6 engine, but now it is fitted with a 3.0-litre inline six engine which is turbocharged – much like a BMW straight six!
The F-Pace was designed by Ian Callum, the same man who designed the Jaguar F-Type, XK and the famous Ford RS200 rally car from 1984.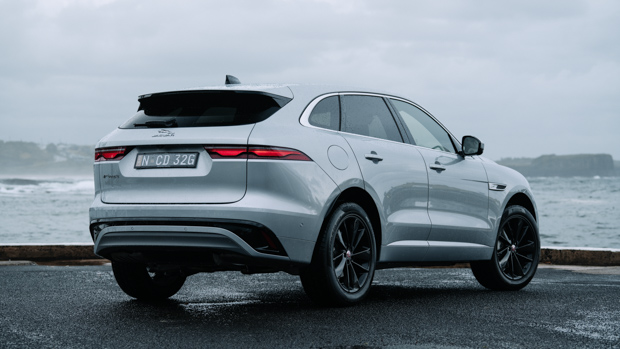 Range Rover Sport D350 – 3.0-litre turbo-diesel straight six (258kW/700Nm), from $191,141
The Range Rover is complex in that there are both 3.0-litre turbocharged petrol and diesel engines available. The more reasonably priced D350 engine is a turbo-diesel straight-six engine, but other variants are available in petrol-powered 265kW and 294kW outputs.
Only a few models in the new Range Rover Sport lineup will be initially available in Australia, with the rest of the range scheduled to arrive in 2023.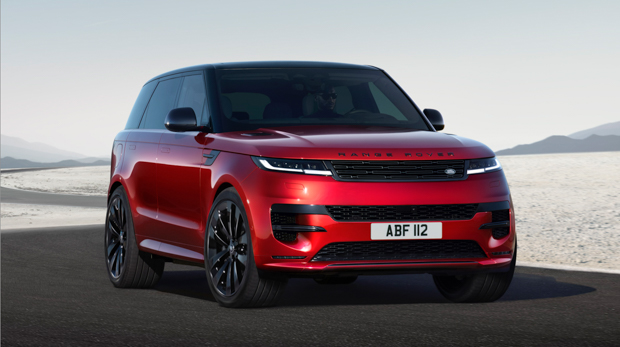 Range Rover D300 SE SWB – 3.0-litre turbo-diesel straight six (221kW/650Nm), from $220,200
Land Rover's Range Rover for 2022 uses a mix of straight-six and V8 engines to power its lineup, however it's the 3.0-litre turbo petrol and diesel inline six 'Ingenium' engines that are of note here.
These engines are paired to a mild-hybrid 48-volt system to make the SUV more fuel efficient!
Mercedes G-Class (G400d) – 3.0-litre twin-turbo diesel straight six (243kW/700Nm), from $246,500
The mighty G-Class is infamous for its bold styling and even bolder owner's group, but the true off-road version is the G400d with its 3.0-litre twin-turbo diesel straight-six engine creating 243kW of pure Mercedes-Benz grunt.
At $246,500, the G400d is by no means a cheap proposition, however it is much cheaper than the luxury beast that is the $314,000 Mercedes-AMG G63 G-Class.