BMW has announced plans to make motoring enthusiasts everywhere froth at the mouth by developing the first-ever (factory sanctioned) M3 Touring.
Enthusiasts have clamoured for the combination of a highly-strung motorsport-derived engine with hallowed small M car handling since the first E30 M3, and now BMW is making it a reality.
In the 32-or-so years since the debut of the M3, there have been a couple of home-made M3 touring projects. Usually, based on the E46 and E91, there are also a few F31 examples floating about.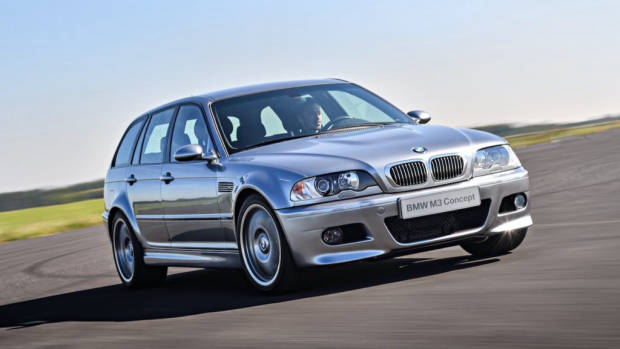 However the G31 won't be the first factory-produced M3 touring, BMW toyed with the idea when the original E30 M3 came out but that car, sadly, never made it into full-scale production. There is also an E46 M3 Touring concept that was, again, never sold.
There have been only two other M wagons, both 5 Series based. It's difficult to forget the achingly beautiful E34 M5 Touring with classic BMW styling and innovative concepts like interchangeable hub-caps for the alloy wheels.
Following the E34 came a period of sedan-only M5s, before the fire-breathing E61 M5 Touring, powered by a screaming naturally aspirated V10, burst onto the scene in limited production numbers.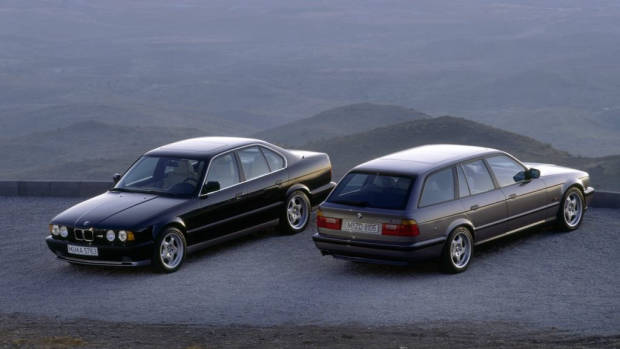 The small teaser image provided highlights the M3 Touring's dual twin-tips, rear-diffuser, pumped-up rear bumpers and flared arches. You won't be mistaking the M3 for a 320d, then.
As for why it's taken BMW so long to furnish us with an M3 Touring, we're not sure. But the excitement surrounding the M3 Touring will surely help it when it comes to facing the king of this category – the Audi RS4 Avant – and the second-to-arrive Mercedes-AMG C63 S Estate.
Some might argue that BMW's X3 M has already filled this practical high-performance niche – we beg to differ. Although the touring will share the new twin-turbo S58 inline-six and the brand's cluster architecture with the X3, it's unlikely the taller SUV will be able to keep up on the track.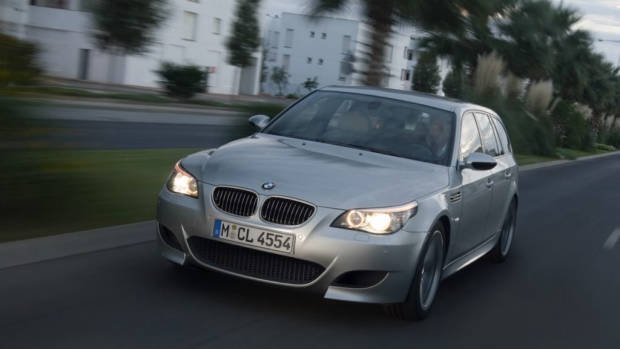 That S58 pumps out some pretty impressive numbers in Competition trim – 375kW and 650Nm to be exact. If the Touring shares everything else with the M3 Sedan and M4 coupe, it's likely to be offered with the choice of eight-speed auto or six-speed manual transmission. 
While the M3 Touring exists to offer more practicality to the M car prospective, the wagon is still having its suspension, engine, brakes and gearbox honed on the fearsome Nurburgring Nordschleife.
Frankly, here at Chasing Cars, we can't think much that gets us more excited than a 375kW, rear-wheel-drive, Nurburgring-honed wagon with a limited-slip differential.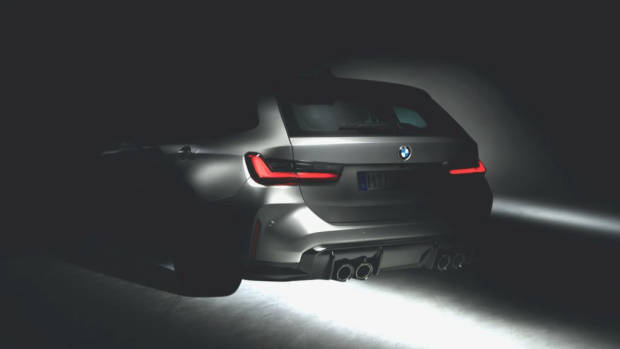 The M3 Sedan and M4 Coupe will be revealed in September this year, though BMW has not confirmed whether the Touring will be as well, just that the M4 Convertible will be ready next year.