A ship travelling from Germany to Singapore with a cargo of 2,857 cars on board has caught fire, with its owners and the Dutch coast guard suspecting an electric car is to blame.
A crew member has been killed, 23 others have been evacuated and there are fears the 18,500-tonne Freemantle Highway car carrier could sink.
According to AP News, the Panama-registered freight ship has 25 electric vehicles on board, making the fire particularly hard to control.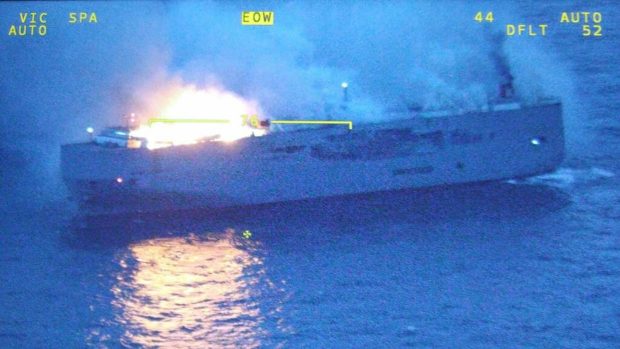 The ship's Japanese owners, Shoei Kisen Kaisha Ltd, told Dutch broadcaster NOS "there is a good chance that the fire started with electric cars," while news agency AFP has quoted a Dutch coastguard saying "the fire could still burn for days."
Once a lithium-ion battery – found in the majority of modern EVs – begins to burn, the chemical reactions result in extreme temperatures and fires that are particularly hard to extinguish.
AP News reports the Dutch coast guard's attempts to put out the fire were unsuccessful, smoke continued to billow out of the hold and firefighters were hosing down the sides of the ship. Using too much water on the deck would increase its risk of sinking.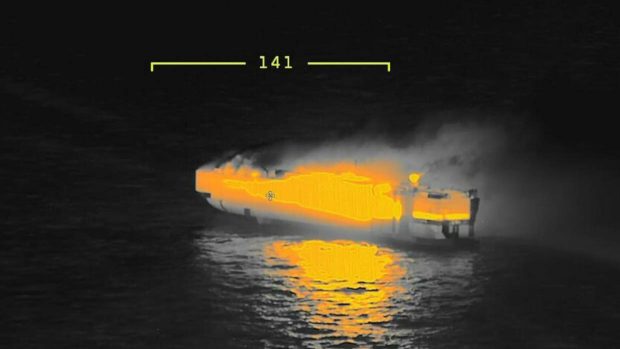 While the Freemantle Highway has been towed out of shipping lanes, it's proximity close to a Unesco world heritage site could result in an environmental disaster should it sink.
It is burning just north of the Dutch mainland in the Waddenzee area, close to the Frisian Islands.
Fire follows a similar incident last year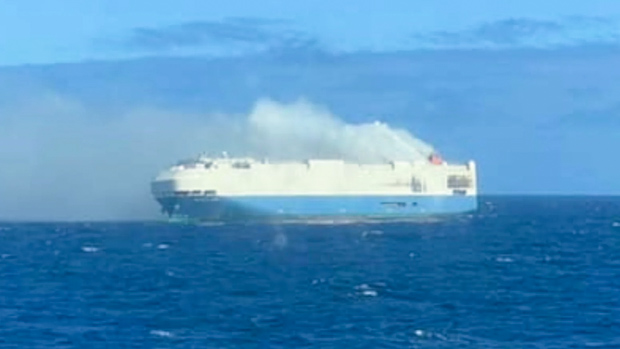 It's not yet been reported what inventory is on board the Freemantle Highway. When serious fires on car carriers occur, even if the ship doesn't sink there's every likelihood all cars on board will be written off due to the damage.
In February 2022 the Felicity Ace cargo ship caught fire near Portugal's Azores Islands and ultimately sank with almost 4,000 Volkswagen Group cars on board. These included Audis, Porsches, Lamborghinis and Bentleys.
Numerous EVs were being transported, including Audi e-trons and Porsche Taycans, but it hasn't been proven if electric vehicles or their batteries were the cause of the fire.