Mazda have announced plans for their next generation of engine technologies, which are due to be used first in the next Mazda 3, which is due sometime in 2019. In a bid to reduce its corporate average carbon dioxide emissions by as much as 50 percent by 2030, Mazda will also introduce a world-first mass-produced compression-ignition petrol engine, dubbed SkyActiv-X.
Mazda claims that not only will the SkyActiv-X compression-ignition engine reduce real world emissions compared to its current SkyActiv-G engine range, but when combined with a supercharger, increase engine torque and therefore drivability by 10-30 percent.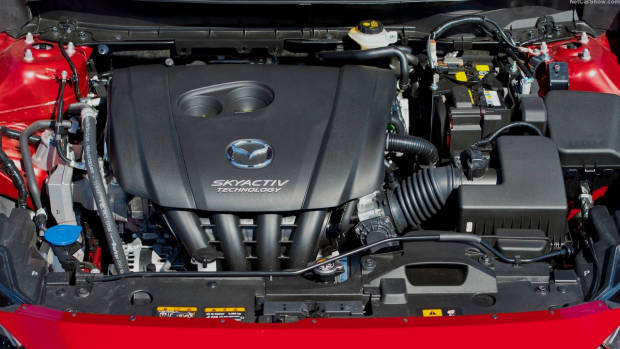 "To fulfill our mission in the automotive industry, we Mazda want to account the vehicle's' lifecycle and look at CO2 emitted during manufacturing, usage, and disposal of vehicles in order to put the first priority to greenhouse gas reduction." said Kiyoshi Fujiwara, Director and Senior Managing Executive Officer of Mazda Motor Corporation.
"For the future, internal combustion engines are still projected to stay as majority powertrains around the world, therefore we think it is an imperative and fundamental job for us to pursue ideal internal combustion engines thoroughly. Of course electrification including systems such as mild hybrid is necessary, but a pursuit for ideal internal combustion engine should come first, then we combine electrification technologies with such engines. That is our unwavering, basic strategy." said Mr Fujiwara.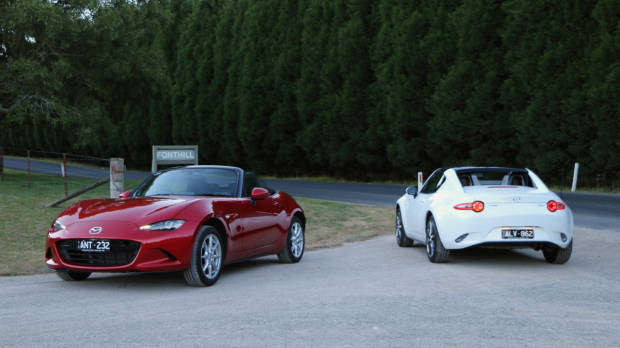 Mazda is not the first company to travel down the compression ignition path, with Volkswagen and General Motors reportedly dabbling in the technology, but it is the first to make it work in a production engine. Mazda claims that the SkyActiv-X's lean-burning improves engine efficiency by up to 30 percent compared with their current SkyActiv-G petrol engine, while equalling or even exceeding the fuel economy of Mazda's SkyActiv-D diesel engines. For reference, the 129kW/420Nm 2.2-litre SkyActiv-D used in the 2014 Mazda 3 Astina XD used just 5.0L/100km on a combined cycle, proving serious efficiency gains if the SkyActiv-X's fuel economy claims come to fruition.
SkyActiv-X's efficiency goes further, with Mazda claiming that using compression ignition in tandem with an engine supercharger nets similar efficiency and fuel economy gains while increasing engine torque by 10-30 percent over the current SkyActiv-G petrol engine – Mazda claims the emissions of a Mazda 2 diesel (not sold in Australia) with the responsiveness of an MX-5 2.0-litre.
SkyActiv-X implements a combustion method called Spark Controlled Compression Ignition, which overcomes two issues that had previously struck the use of compression ignition engines on a greater scale – maximising the zone in which compression ignition is possible and achieving a seamless transition between compression ignition and spark ignition.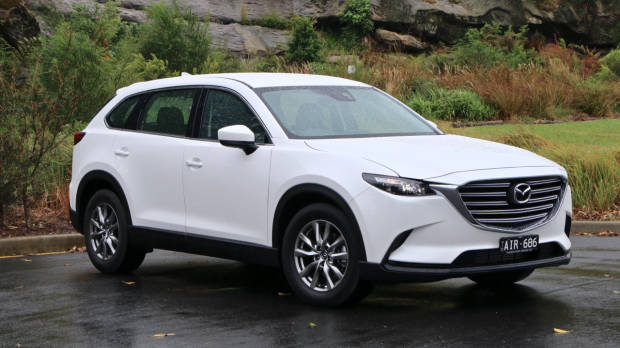 SkyActiv-X is part of Mazda's new corporate long-term efficiency strategy, dubbed 'Sustainable Zoom-Zoom 2030' as the brand looks towards the year 2030. As part of this long-term strategy, Mazda are targeting three key areas: earth, society and people.
Under earth, Mazda are expanding measures for carbon dioxide reduction from a "well-to-wheel" perspective – that is, considering a car's emissions over its entire lifecycle. As well as targeting a 50 percent corporate reduction in emissions by 2030, Mazda are targeting a 90 percent reduction by 2050. How they plan to do this is by prioritising efficiency improvements by continuing efforts to perfect the internal combustion engine. Mazda aren't ignoring electrification either, entering a new partnership with Toyota aiming to produce electric vehicles and other electric drive technologies by 2019.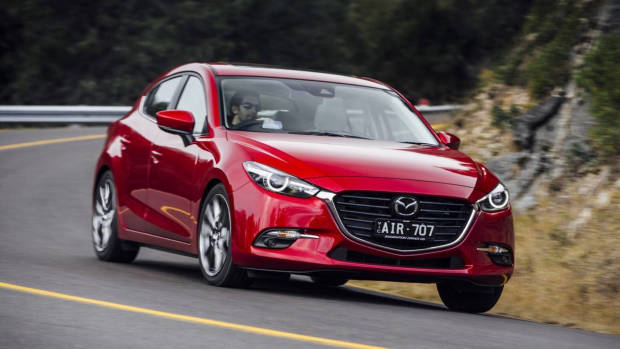 Mazda is targeting society by developing more advanced safety technology with a goal of eliminating traffic accidents, as well as further enhancing safety fundamentals including driving position, pedal layout and good visibility and applying this to all models. A further standardisation of i-Activsense safety equipment, which helps reduce driving accidents, will happen across further markets around the world. Here in Australia, all Mazda passenger cars aside from the MX-5 and BT-50 offer autonomous emergency braking as standard equipment.
Further under the societal section, Mazda will begin testing of autonomous driving technologies in 2020, with the aim of making them standard on all models by 2025. In addition to that, through using connectivity technologies Mazda will create a new business model that enables car owners to support the needs of people in depopulated areas.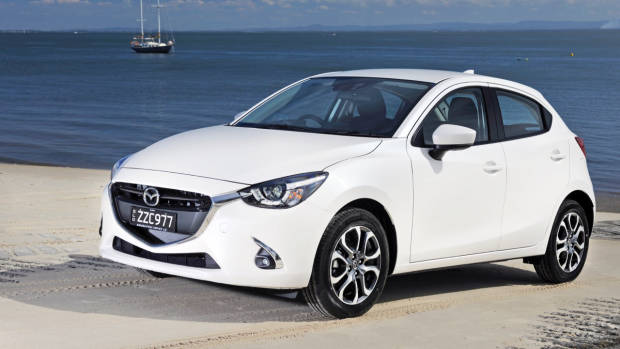 Finally, Mazda are also targeting people with 'Sustainable Zoom Zoom 2030', with an enhanced Jinba-ittai feeling through unlocking people's potential and supposedly revitalising them mentally and physically – in non-Mazda speak, that's improving interior ergonomics to benefit Mazda owners. In addition to that, Mazda's Kodo design language will be further developed to "raise vehicle design to the level of art that enriches the emotional lives of all those who see it"
Mazda will release further details of its SkyActiv-X technology at the upcoming Frankfurt Motor Show, and will reportedly reveal a concept car showing off some clues as to what the next Mazda 3 – the company's first SkyActiv-X model – will look like upon its release in 2019 at the upcoming Tokyo Auto Show in October.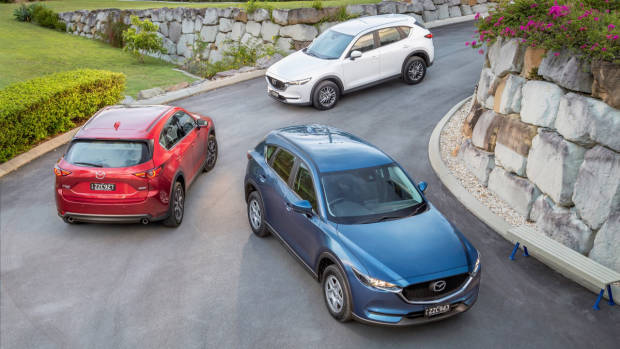 There's been a lot of Mazda corporate changes recently, as a partnership with Toyota resulted in each company buying 50 billion yen – AU$570 million – worth of shares in each other. The partnership will see the two Japanese companies set up a new factory in the US by 2021 – crucial for the production for future Mazda SUVs and Toyota small cars – as well as working together on electric vehicles and potentially share and co-develop vehicle architectures.
This goes far further than their current partnership, which involves just the sharing of Toyota's electric technology with Mazda that is currently used in the Japanese market-only Mazda 3 hybrid and the Mazda 2 sedan sold as the Toyota Yaris iA in North American markets.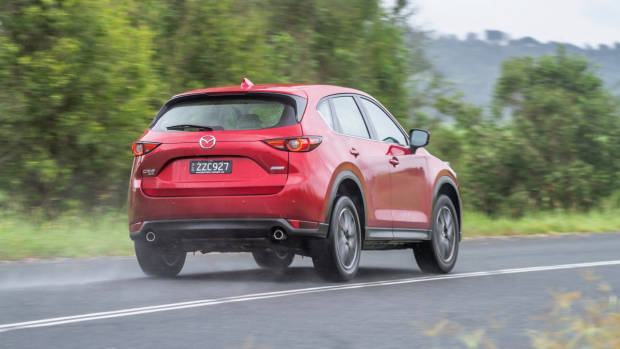 Stay tuned to Chasing Cars for any news regarding Mazda and the upcoming Frankfurt Motor Show.