One of the worst-kept secrets in motoring was finally confirmed this week when German luxury brand Audi announced it would join the Formula One championship from 2026. 
Audi's chairman for the board of management Markus Duesmann said that "motorsport is an integral part of Audi's DNA. Formula One is both a global stage for our brand and a highly challenging development laboratory.
"With the new rules, now is the right time for us to get involved. After all, Formula 1 and Audi both pursue clear sustainability goals," Duesmann continued.
The power unit for the new Audi Formula One car will be built in Germany – the first time the country has built such a car in over a decade.
Audi is also widely expected to take over the Sauber racing team, that currently races under the banner of Alfa Romeo. 
Powertrains and performance for new-generation Formula One racers
Like its competitors, Audi's racing car will make use of the same 1.6-litre turbocharged 90-degree V6 engine found throughout the current grid. The powertrain makes use of hybrid technologies to produce upwards of 750kW of power.
But the 2026 engine will be on another level, with Audi stating that the electric system will be able to produce roughly 400kW of power, with the engine to produce a similar amount of power. This equates to at least 800kW fed to the rear wheels.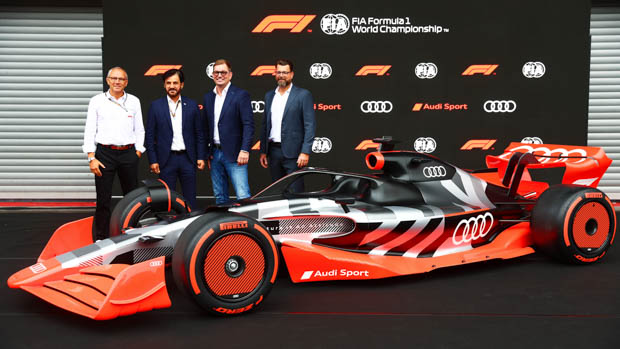 The powertrain will be tested in Germany where development will be undertaken for both the 1.6-litre V6 engine and the electric hybrid system.
Will Audi's Formula One car use green fuels?
Audi has confirmed that its Formula One racer will be able to run on synthetic 'green' fuels, in line with the FIA Formula One guidelines that will go into effect in 2026.
These fuels could very well be the same ones that Porsche is helping to develop, with production facilities set to open in Tasmania in the next few years.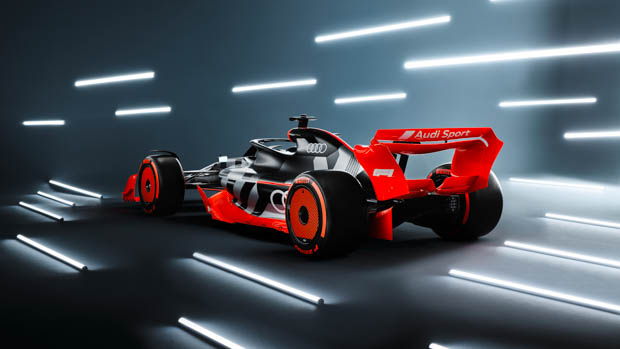 The sustainable fuels are not made from fossil fuels but instead are a product of mixing carbon dioxide with hydrogen and can run in internal combustion engines.
Sustainable fuel company HIF Global has significant backing by the Volkswagen Group, with Porsche investing over $110 million to the development of efuel sites around the world.