It's called Vision 2030: a Safer Future for Mobility. But before you switch off, this vision – announced by Australasia's independent vehicle safety authority ANCAP and its European counterpart, Euro NCAP – is vitally important for current and future safety testing.
Just consider how much cars have changed in the past decade. Practically every new car has a touchscreen controlling a myriad of functions; driver assist systems are everywhere (some now being mandatory), we have semi-autonomous driving, over-the-air software updates and a growing number of us fill our vehicles with electrons rather than petrol or diesel.
Modern problems and distractions require modern safety testing solutions.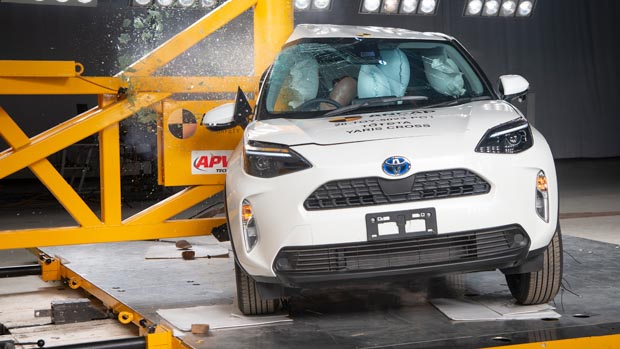 There's no question ANCAP – our independent voice on vehicle safety – has been instrumental in improving safety of vehicles bought and sold here, and its ultimate vision of zero deaths on our roads is admirable.
But its testing methods have struggled to keep up with rapidly evolving technology in vehicles, and its star rating system looks very binary when practically every new car tested scores a maximum five stars.
What new safety testing considerations will we see?
To boost relevance, new aspects being incorporated into existing ANCAP and Euro NCAP star ratings "through to 2030" will better reflect the roles assisted and automated technologies will play.
Basically, the groups want to reflect the transition from crash mitigation to crash avoidance.
Right now, the existing key areas of assessment are: Adult Occupant Protection, Child Occupant Protection, Vulnerable Road User Protection and Safety Assist.
From 2026, this current four pillar system will be replaced with a new scheme that categorises tests according to the four distinctive phases of a potential crash: Safe Driving, Crash Avoidance, Crash Protection and Post-Crash Safety.
ANCAP and Euro NCAP say they'll both move to a three-year protocol update cycle, up from the current two-years, to provide more time to develop new protocols and test equipment.
We're told that in future protocols (starting with 2029), ANCAP's plan is to incorporate requirements that strengthen procedures for carry-over ratings and implement an over-the-air (OTA) software update policy.
The media release from ANCAP announcing Vision 2030 mentions "fire risk and thermal runaway in electric vehicles" would be incorporated into future star ratings, but its report doesn't expand on how or when this would happen.
How will ANCAP improve the star rating system?
This part sounds quite visionary and intelligent. ANCAP wants to use real-world evidence to improve the "overall robustness of safety systems" to better reflect real-life situations. That means better considering gender equality and older drivers/occupants in passive safety testing.
ANCAP's not gone into detail on how they'll be testing certain aspects, but its plans make common sense.
These include better simulating real traffic environments, a vehicle's human machine interface design, how driver and occupant monitoring technology could facilitate other safety functions such as smarter restraint deployment, and consider advances in vehicle sensing, software and connectivity.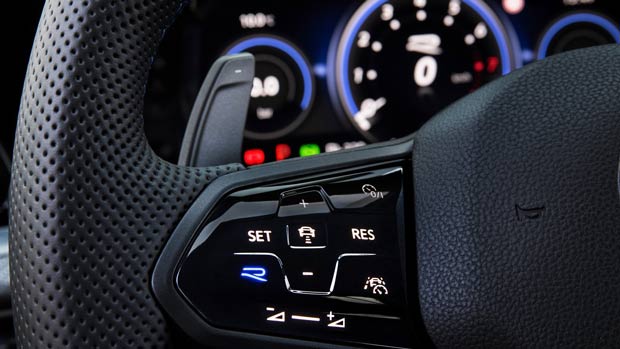 A vehicle's connectivity can enhance its safety, and this will also be recognised. Vehicle-to-X (V2X) technologies will be monitored and assessed, while there'll be rewards for driver monitoring, occupant classification (think biometric data) and child presence detection.
Speed assistance systems will be encouraged (acceptable offset tolerance will be 3km/h from 2026), the performance of Level 2 and Level 3 driver assistance systems will be assessed, as will other proactive driving systems such as obstacle anticipation and deceleration assistance.
What about crash avoidance technologies?
Crash avoidance means the likes of lane keep assist, autonomous emergency braking and steering assist – all of which have become commonplace on modern cars.
From 2023 there's a new motorcycle test in the crash avoidance assessment, while there are plans for a "refinement of test scenarios" to potentially include higher approach speeds and additional test opponents such as eScooters.
As many car reviewers (and car owners) will tell you, it's one thing fitting active safety devices, but they're only beneficial if they function correctly in a variety of scenarios.
Many drivers turn off active safety systems for being too nannying, too mistake-ridden or, perversely, too distracting.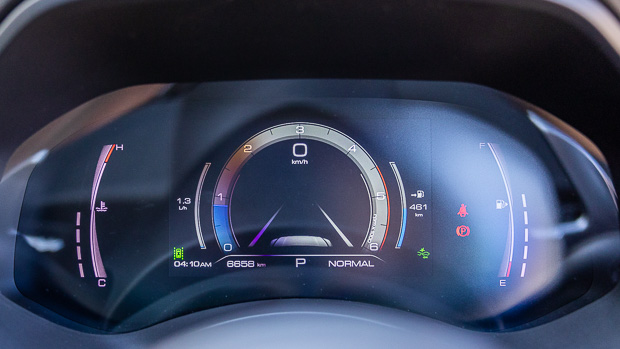 ANCAP says the "robustness of vehicle systems in real-world scenarios remains an area of potential development" and future protocols "may include variation of test conditions such as obstructions, weather, oncoming lighting and target appearance."
Encouragingly, ANCAP also recognise crash avoidance systems must "interact safely with the driver, and that the driver does not become overly dependent on these systems."
Other testing plans include pedal misapplication mitigation, a better range of crash test dummies and, from 2026, assessment and scoring of eCall systems or Automatic Crash Notification, where emergency calls are automatically made post-accident.
ANCAP says it has an interest in whether new vehicles meet basic security requirements. It says the security of connected vehicles is a concern (functionality upgrades, remote diagnostics and over-the-air software updates), as vehicles could be hacked to access the driver's personal information.
Security and data access are complex areas and are continuously evolving, so ANCAP says it will monitor progress in this area "with a view to ensuring transparent information is available to consumers." This, of course, will require the car manufacturers to get on board.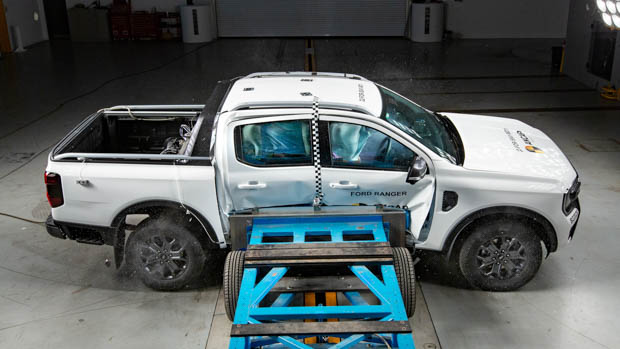 Will ANCAP start testing large pick-ups, trucks and motorcycles?
Large pick-ups such as the RAM 1500 and GMSV Silverado are currently not captured within ANCAP's traditional test program. With these big trucks' increasing popularity in Australia (and more models on their way), ANCAP has taken note. It acknowledges they're used as everyday and recreational vehicles, used by families, tradies and in both regional and metro areas. Basically, they're everywhere.
Their greater size and mass (some over 3500kg GVM), their untested 'risk' to other vehicles and road users means there's a "compelling case for ANCAP to examine the comparable safety of these vehicles."
There's also a move to explore assessment of medium and heavy trucks to "address the overrepresentation of these vehicles in road fatalities and serious injuries," said ANCAP Chief Executive, Carla Hoorweg. At the same time, exploring the viability of assessing motorcycle Advanced Rider Assistance Systems (ARAS) would be undertaken.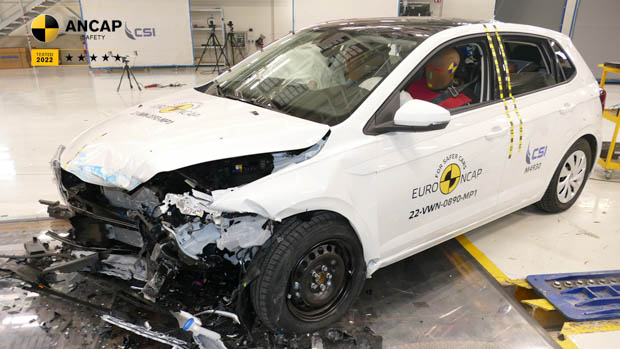 How are ANCAP and Euro NCAP related?
Since January 1 2018, ANCAP and its European equivalent, Euro NCAP, have had their crash/safety testing procedures and protocols aligned. In short, if a car is crash tested by Euro NCAP and scores a five star safety rating, the same model achieves five stars with ANCAP without the need for a separate crash test in Australia.
Last month ANCAP released an expanded test criteria which will come into effect in January 2023. These include assessment of the vehicle's ability to avoid a crash with a motorcyclist, child presence detection and vehicle submergence.