Search Results for ""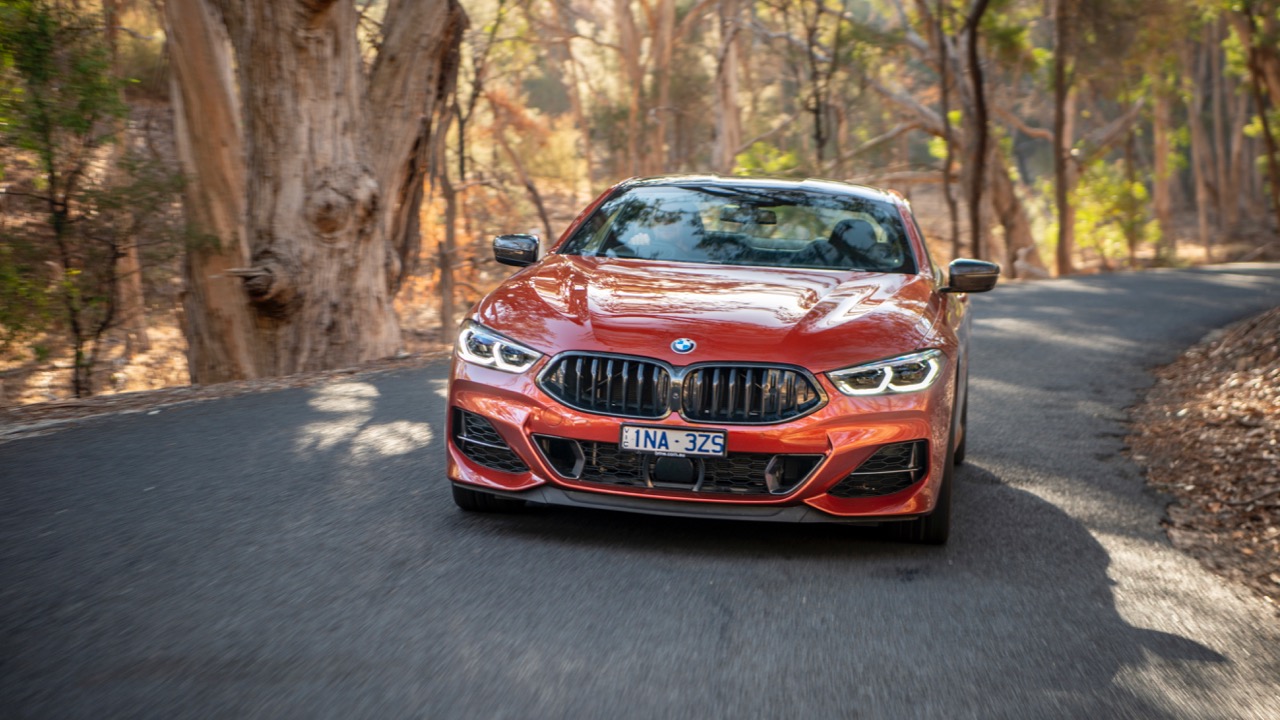 BMW drops 8 Series price of entry with six-pot 840i
BMW has announced specifications and pricing of new entry level 8 Series, the 840i, which will be available in both coupe and convertible body styles. The 840i is a grand touring sports car aimed to compete with the recently announced Porsche 992 911 Carrera and fastest Jaguar F-Type models.
Pricing for the 840i starts at $202,900 (driveaway pricing not yet available) for the coupe, and $217,900 (plus on-road costs) for the convertible, bringing the entry fee to BMW's 8 series ownership down significantly from its big brother, the M850i xDrive (reviewed here), which starts at $272,900 ($291,500 driveaway).
BMW continues to grow the 8 Series range, with details also confirmed this week for the four-door 8 Series Gran Coupe, available in the same 40i and 50i drivetrains. At the other end of the range, the full-fat M8 coupe and convertible are slated to be revealed at next month's Frankfurt motor show.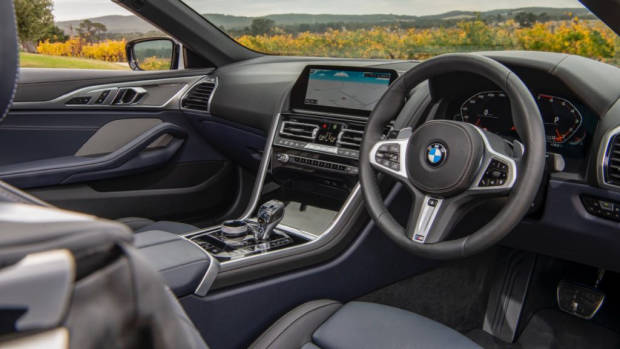 Unlike the original E31 generation 840i, there is no 4.4-litre V8 this time around. This second-generation 840i utilises a turbocharged in-line six. This is the same N55 engine found in BMWs other '40i' variants where it offers smooth and solid performance.
Power is sent to the rear wheels alone via an eight-speed torque converter automatic gearbox. Maximum outputs in the 840i are 250kW and 500Nm allowing the car to complete the 0-100km/h sprint in a respectable 5.0 seconds (or 5.3 for the convertible) – 1.3 seconds slower than the 850i xDrive's 3.7 second dash.
Standard equipment is generous on the 840i. Included in the price are wireless phone charging, park-assist, digital dashboard, 10.25-inch touch-screen display with BMWs 7.0 OS, full leather interior, and heated/ventilated front seats. BMW's active driver assists are all included as standard on the 840i, as are 20-inch alloy wheels.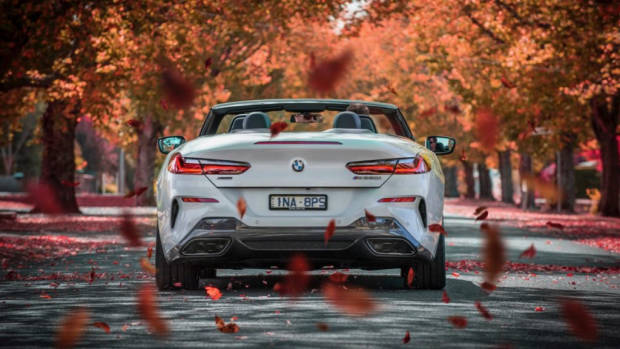 Those seeking a more supportive driving position can option M Sport seats, now a range-wide option for the 8 Series, for $2,600, and an M-sport package for $3,900 ($3,400 for the convertible) which includes bigger 395mm front brake rotors, a tyre-pressure monitoring system, rear spoiler, and M Sport seat belts.
We were impressed with the M850i xDrive when we drove it, so expect the 840i to be a good performer combining a slightly lighter six-cylinder engine and pure rear-drive dynamics The 840i will be available in Australia in September 2019.
Read more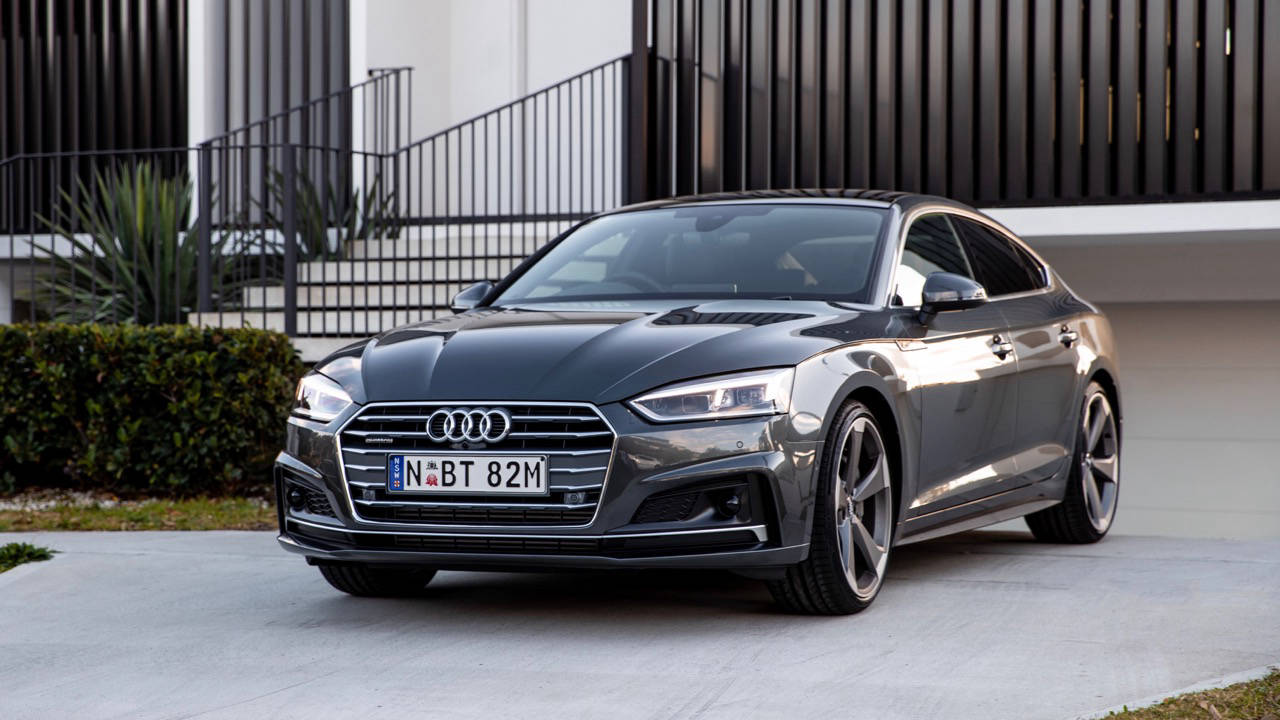 2020 Audi A5: lower price, more equipment for Australia
In an effort to stimulate sales of its A5 midsize sports cars, Audi has announced a slate of changes including a reduced price on a popular petrol variant and a raft of new equipment for the A5.
The changes for the 2020 model year all relate to the A5 45 TFSI – the higher of two petrol four-cylinder grades that make up the A5 range. The 45 TFSI unit is a two-litre producing 185kW/340Nm, channelled through a seven-speed dual-clutch automatic gearbox and Audi's Quattro all-wheel-drive system.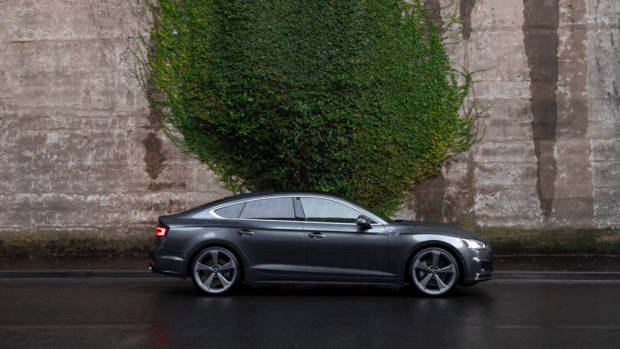 The Audi A5 continues to be offered in three body styles: a traditional two-door coupe, a drop-top convertible and a more practical five-door Sportback. Two higher-performance variants sporting six-cylinder petrol engines are available higher in the Audi range – the three-litre S5 (from $114,802 driveaway) and the 2.9-litre twin-turbo RS5 ($171,140 driveaway, reviewed here).
This week's changes see the 45 TFSI engine discounted by $2,800 across the board. The coupe and Sportback body styles will now set you back $78,900, while the convertible has seen its price similarly cut to $92,400. Driveaway pricing is yet to be confirmed.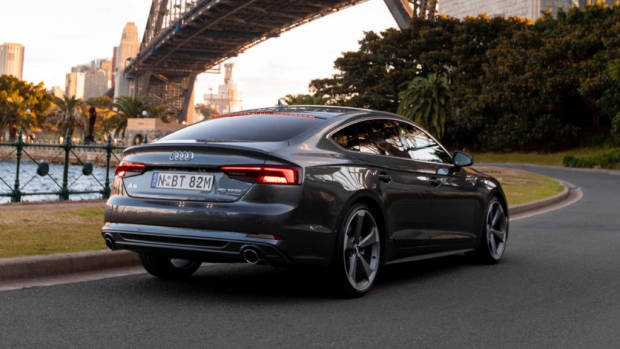 Alongside the price cut, specification for the 45 TFSI is now more generous, with Audi claiming to have added an additional $9,000 in equipment value. The 45 TFSI now arrives dressed in sportier S Line styling by default, wearing 19-inch wheels. Inside, the driver's seat (and external mirrors) gain memory functionality. The front pews are now heated and rear passengers pick up USB ports, and there's a wireless smartphone charging bay.
Additional safety tech has also been added to the 45 TFSI in the form of adaptive cruise control with stop-and-go capability, lane keeping assist with steering intervention, and a 360-degree parking camera. You also now score automatic high beam and an automated parking system.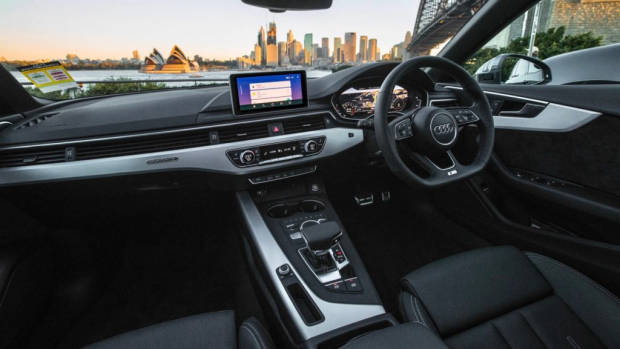 Entry to the Audi A5 range continues to be the 40 TFSI base grade, which retains its current pricing of $70,100 for the coupe and Sportback ($77,443 driveaway), and $83,600 in the convertible ($92,747 driveaway). The 40 TFSI is front-wheel-drive, sporting a more conservative tune of the two-litre turbo engine, producing 140kW/320Nm.
The base car continues to sport Audi's MMI infotainment system, with navigation, Apple CarPlay and Android Auto, plus the brand's Virtual Cockpit digital driver display. All cars also receive LED headlights, full keyless entry and start, DAB digital radio, and a 180-watt stereo.
The 2020 Audi A5 45 TFSI Quattro is available in Australia now.
2020 Audi A5, S5 and RS5 Australian pricing
A5 40 TFSI coupe: $70,100 ($77,443 driveaway)
A5 40 TFSI Sportback: $70,100 ($77,443 driveaway)
A5 40 TFSI convertible: $83,600 ($92,747 driveaway)
A5 45 TFSI Quattro coupe: $78,900 (driveaway pricing TBA)
A5 45 TFSI Quattro Sportback: $78,900 (driveaway pricing TBA)
A5 45 TFSI Quattro convertible: $92,400 (driveaway pricing TBA)
S5 Quattro coupe: $104,042 ($114,802 driveaway)
S5 Quattro Sportback: $104,042 ($114,802 driveaway)
S5 Quattro convertible: $117,582 ($129,017 driveaway)
RS5 Quattro coupe: $157,700 ($171,140 driveaway)
RS5 Quattro Sportback: $157,700 ($171,140 driveaway)

Read more