The Jaguar Land Rover (JLR) group has announced an all-new plug-in hybrid (PHEV) powertrain. Its first applications are the stylish Range Rover Evoque, and Discovery Sport, both badged P300e. They're due Downunder mid-2021.
It's a move that's sure to broaden the appeal of these mid-size SUVs offering an alternative to Lexus' NX300h, the 48-volt MHEV tech of the Mercedes GLC, and the plug-in BMW X3 30e due here soon.
Some headline figures for the new powertrain include the 80kW electric motor powered by a 15kWh battery from which JLR claims up to 66km of electric-only range. It's combined with an 'Ingenium' turbocharged three-cylinder engine with a power output of 147kW.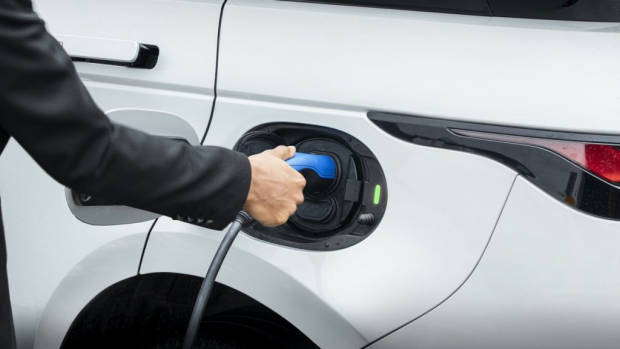 We reckon that's a pretty good solution, allowing short commutes to work on EV power and the simple option of longer distances on the weekend without range anxiety.
Fast-charging is possible, from flat to 80% battery takes a mere 30 minutes using up to 100kW fast chargers, though the maximum rate is 32kW.
Opting to install a 7kW homebox will charge the battery in around 1 hour and 30 minutes, a regular socket should take 6 hours and 42 minutes to reach maximum charge.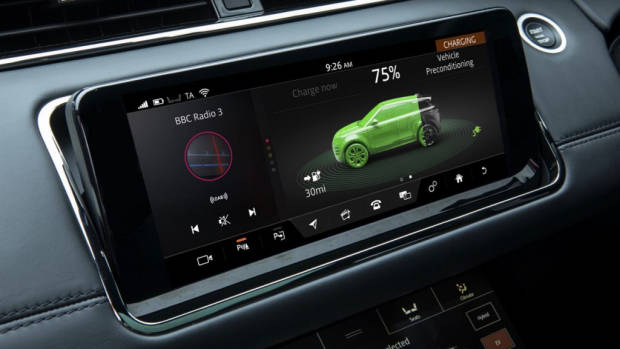 Three drive-modes are available, with Hybrid being the default setting, said to automatically adjust power preferences based on Satnav destination.
There's Save mode which will minimise the use of the electric motor, and of course EV only mode for maximum fuel-savings.
Now obviously there are only two models currently in the JLR stable – the Range Rover Evoque and Land Rover Discovery Sport – which are running the PHEV tech.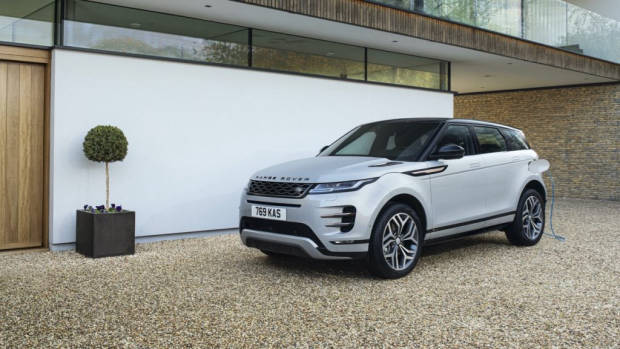 Modern platform engineering guarantees we'll see this engine in more applications soon, though, maybe in the Jaguar XE to take on the plug-in 3 Series.
Improved frugality is at the forefront of the development of the new powertrain, and Range Rover claims an emissions figure of just 32g/km of CO2 for the Evoque P300e. Consumption is down, too, the same WLTP combined test returned 1.4l/100km.
As for the beefier Land Rover Discovery Sport, it returns 62km of EV only range, with consumption of 1.6l/100km and emissions of 36g/km of CO2.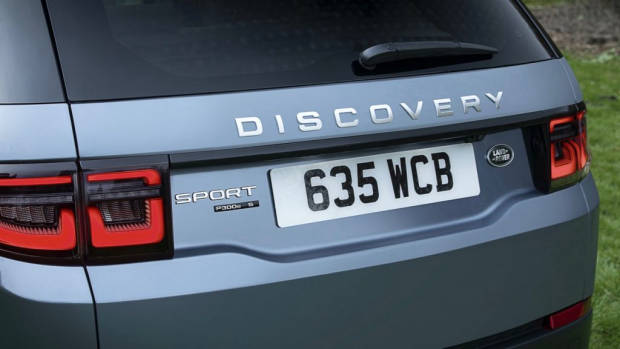 A 1.5-litre three-cylinder may sound incredibly small for a large SUV. Still, in combination with the electric motor, the outputs for the 300e powertrain are 227kW and 540Nm, rivalling that of a turbocharged six-cylinder.
Decent outputs equate to a very reasonable 0-100km/h sprint of 6.4 seconds for the Evoque, 6.6 seconds for the Discovery Sport.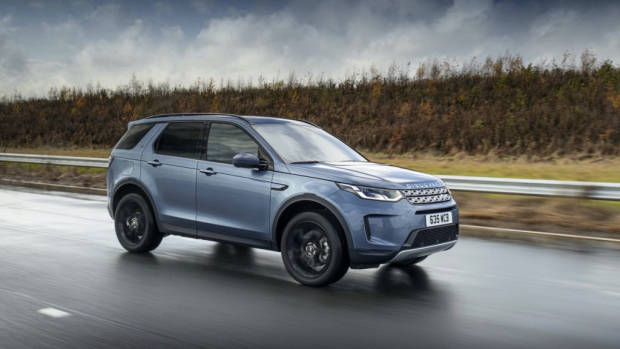 An Instantaneous and infinitely variable lump of electric torque will undoubtedly bolster off-road credentials, too, allowing more precise metering out of power at low speed.
BMW currently list the 5 Series 530e plug-in hybrid on price parity with the regular 530i, if Land Rover and Range Rover can hit the right price, then it's likely the already popular Evoque, and Discovery Sport will prosper in PHEV form.
JLR says the P300e powered Discovery Sport and Evoque will be arriving in Australia by 2021. Detailed pricing and specification locked-in closer to their arrival.