The fastest production MINI ever was this week revealed at the 2019 Los Angeles Auto Show – with the British brand immediately confirming the car will be coming to Australia. In a sign of the times, the 2020 Mini John Cooper Works GP Edition will only be offered with an automatic gearbox, with the slick-shifting transmission ultimately making this Nurburgring-tuned hot hatch even more rapid, if losing points with purists.

The special 'GP' editions of Mini's quickest JCW models are always lightweight and track-focussed, and this new version, replete with recycled-carbon boxed fenders, will be no different. Already teased at this year's Nurburgring 24-hour race, where the previous JCW GP completed an impressive 8:23 lap time, Mini claim the new car will achieve a sub-eight minute lap – but this is yet to be certified.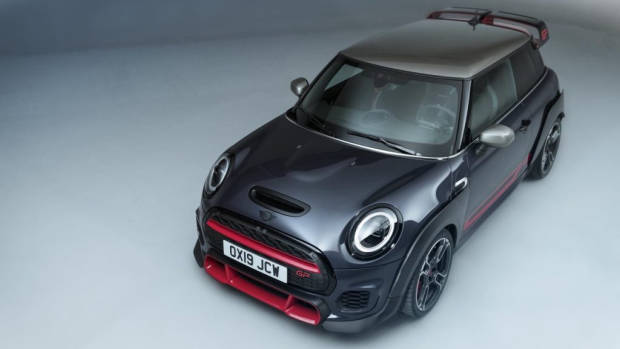 Mini Australia have secured an allotment of 65 units of the 2020 JCW GP from a global run of just 3,000 cars. That's a few more cars than Renault Australia managed to nab from the run of their bonkers Megane RS 280 Trophy R – of which a dozen are headed to our shores, though it will also do battle with bigger sellers like the Hyundai i30 N and Golf R.

The price for the 2020 JCW GP? $63,900. With driveaway pricing likely to squeeze in under seventy grand, the quickest Mini yet will be seen as something of a bargain to aficionados of these three-door British beasts.

Under the short bonnet is the 225kW/450Nm two-litre turbocharged four-cylinder petrol found in BMWs like the new M135i and the X2 M35i. For the Mini, though, the engine is assembled in the United Kingdom. That torque will be sent to the front wheels via an eight-speed Aisin torque converter automatic gearbox and a mechanical limited slip differential.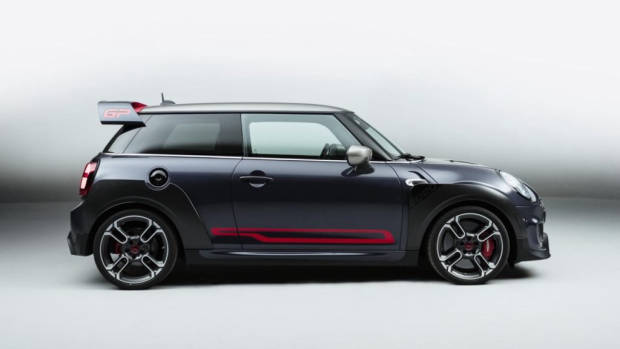 With prodigious power and – we assume – some extremely grippy rubber, MINI claim the John Cooper Works GP edition will complete the sprint from 0-100km/h in an impressive 5.2 seconds, that's insanely quick for a front-wheel drive car.

Power alone isn't enough to get a front-wheel drive car to perform a sub-eight minute lap of the Nurburgring, so the GP edition is equipped with uniquely tuned springs and dampers, stiffened anti-roll bars, while also getting more aggressive suspension geometry on both axles.

There's aerodynamics at work too, here in the shape of a bonkers looking roof-mounted spoiler straight out of a Fast And Furious movie, to balance the front the GP gets a more prominent front splitter, adding to both visual impact and lap times.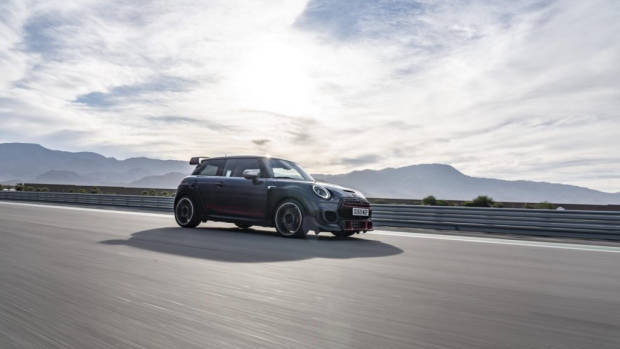 You won't miss the custom flared arches either, which are made from carbon fibre to accommodate the greater track width, which will add further to the GP edition's cornering prowess, with the bonus of looking tougher than ever.

There are several other tweaks to let you know this is a GP edition: the new front grille is a honeycomb black item with John Cooper Works insignia, the GP variant also gains a bonnet scoop and 18-inch forged alloy wheels which are the lightest of their size ever fitted to a MINI.

Pictured here is the only colour choice: Racing Grey Metallic with Melting Silver mirror caps and Chilli Red decals, just to drive home that this is definitely a GP edition.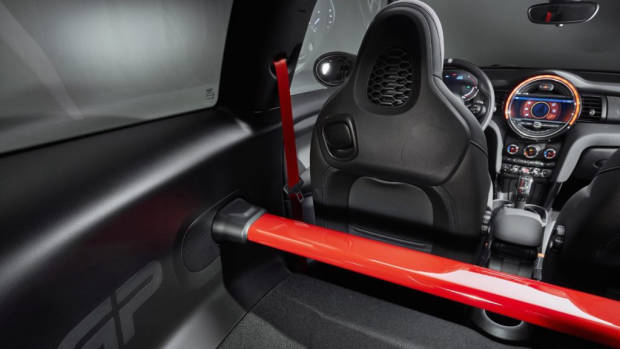 Inside, this special Mini receives some nifty 3D printed parts, which makes sense on such a low volume manufacture. The aluminium shift paddles mounted on the steering wheel are completely unique, on which MINI claim 3D printing allowed for a more intricate honeycomb pattern which also features on interior trim pieces.

Like in the two previous John Cooper Works GPs, rear seats have been ditched in favour of weight saving stiffness increase, with a bright red strut brace linking the rear shock towers. No word on exact weight loss for the GP edition, we will wait to hear in the future.

With the regular John Cooper Works variant making up 15% of Australian Mini sales, expect all 65 units to be snapped up quickly, even in spite of the rather steep $63,900 (driveaway pricing not yet available), we hope to get a steer in one when they arrive in mid-2020.