Honda has unveiled a special edition of its incredible Civic Type R hot hatch which the brand claims will make the Type R "the most dynamic front wheel drive hatch available".

From our experience, that's already the case. But there are some lightweight components and tweaks that Honda reckons will make the Type R even more tenacious.

Taking a leaf out of Renault's book, the Limited Edition will have a strictly limited production, think of it as a Japanese alternative to the Renault Megane Trophy R.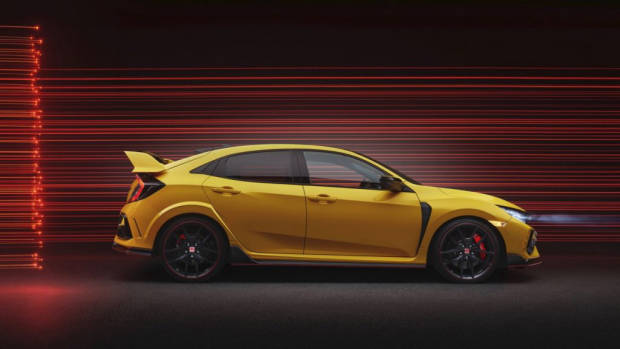 Pictured in the exclusive 'Sunlight Yellow' hue it's pretty damn yellow, in fact, it's as yellow as the hallowed Integra DC2 from the 90s.

There's more to this car than a colour change; the limited edition Civic Type R trades a rather good set of Continental SportContact 6 tyres for the zenith of track rubber: the Michelin Cup 2.

The tacky Michelins are mounted to a 20-inch set of five double-spoke forged BBS alloys – not the crazy carbon wheels currently that were available for the Type R.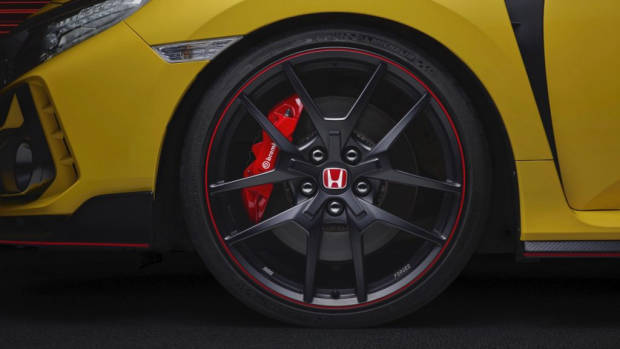 Honda hasn't stopped at wheels and tyres, the boffins have tweaked both steering and damper settings for this limited edition to make the most of the prodigious grip on offer from sticky Cup 2 tyres.

A bright red set of Recaro bucket seats adorn the interior of the Limited Edition – yet another call back to the DC2 type R – as does a numbered plaque and an alcantara appointed steering wheel.

Track specials have traditionally ditched rear seats to drop weight, not so the Civic Type R. Instead Honda chose to be more specific, removing sound insulation and ditching heavy seats to shave grams.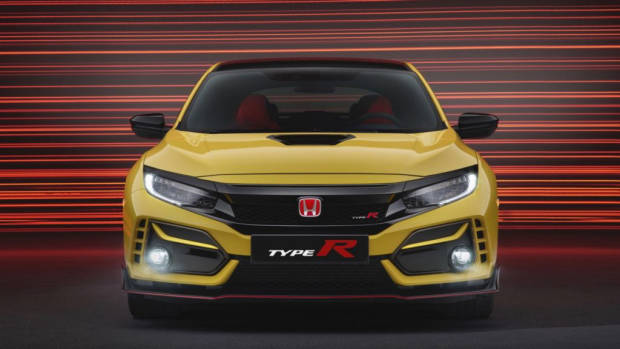 However, there is no claim on the amount of weight shed, or whether the Type R Limited Edition has challenged competitors for Nurburgring bragging rights. Stay tuned for that.

Honda has left the engine untouched; the two-litre four-cylinder retains power outputs of 228kW at 6,500 RPM with 400Nm of torque available between 2,500 and 4,500 RPM.

In response to the data logging software ubiquitous in the segment – Hyundai's i30 N has it, so does the Megane RS – Honda is debuting their new LogR system in this Type R.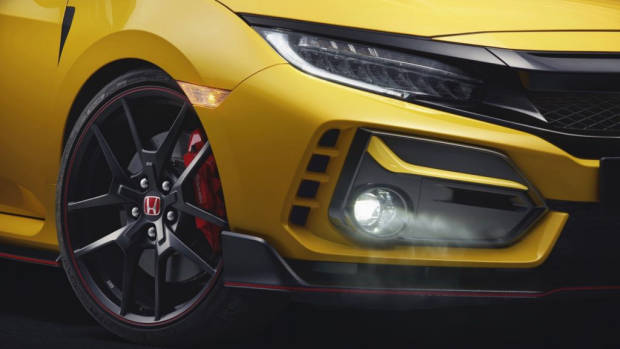 It's pretty advanced too, integrating with a smartphone app the system will be able to calculate driver skill level with a unique algorithm, display the car's performance, G force readings and record lap time data.

Honda says the driver-smoothness algorithm can be applied in regular driving to assess metrics like brake and throttle application, providing hints and scores so drivers can better themselves.

We presume this system will make its way into future Honda performance models, too.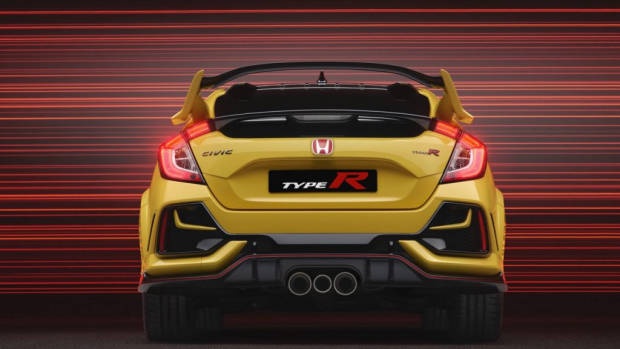 Pricing for the Civic Type R will be detailed closer to its launch in the first quarter of 2021, Honda will gauge interest as interest is registered via their website.