A significant revision of the styling of the Holden Caprice long-wheelbase sedan will arrive in September, atop a big change under the bonnet. Not only will the Caprice go V8-only: that eight-cylinder engine will be upgraded to a 6.2-litre normally aspirated unit making a stout 304kW of power.
The motor, codenamed L99, is an updated version of the Generation IV unit used in most HSV models. It's the same unit—though slightly less powerful—as the one that motivates the 309kW Chevrolet SS sedan, the Commodore SS's doppelgänger in the United States.
The LPG-compatible V6 option, popular with Caprice fleet buyers, will be deleted in the September update as part of a wider commitment to cost reductions.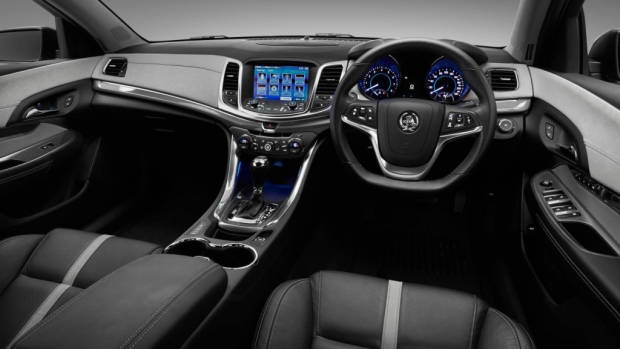 The Caprice range will remain exclusively automatic, making use of a six-speed torque converter gearbox.
Weight savings achieved mostly by new bodywork will see the Caprice's weight drop by around two kilograms. Coupled to the more modern engine, fuel consumption should increase slightly from the current official combined rating of 11.7L/100km.
Despite a healthy increase in power of more than 40kW, the new engine increases efficiency thanks to Active Fuel Management cylinder deactivation technology. Under lighter loads, the new Caprice will operate like a four-cylinder. There's also variable valve timing, and compatibility with E85 Flex-Fuel.
Prices are unlikely to shift dramatically, given the Caprice's current positioning at the $60,000 mark. When the most recent update surfaced in 2013, that price represented a $10,000 drop over the model it replaced.