Kia's all-new Carnival – or Sedona for other markets – people mover has been detailed ahead of its Korean launch in the third quarter of this year.
It's the coolest looking Carnival yet, and Kia has guaranteed a raft of upgrades over the current aging model, including a new platform, engines, and new seating arrangements.
Kia has dubbed the new Carnival a grand utility vehicle, undoubtedly to free the car from its uncool people-moving past. But, it still has to deal with its only real rival here in Australia, the Honda Odyssey.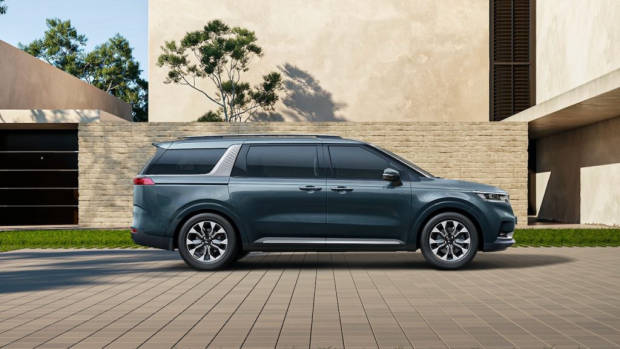 But the Koreans are looking to pinch sales from SUV owners; the Carnival will offer more interior space and practicality than many off-road capable foes, the brand's own Sorento or the Toyota Fortuner, for example.
Inside there are few that will be able to compete with the Carnival's 11-person carrying potential. However, it's unlikely that particularly capacious configuration will arrive in Australia. Ours will likely top out at eight occupants.
Those occupants will have more space on offer, though, the new Carnival has swollen by 10mm in width. It's also 40mm longer overall at 5,155mm, with 30mm extra wheelbase on offer – up to 3,090mm total. Luggage carrying capacity will be supplemented by 30mm of extra rear overhang, too.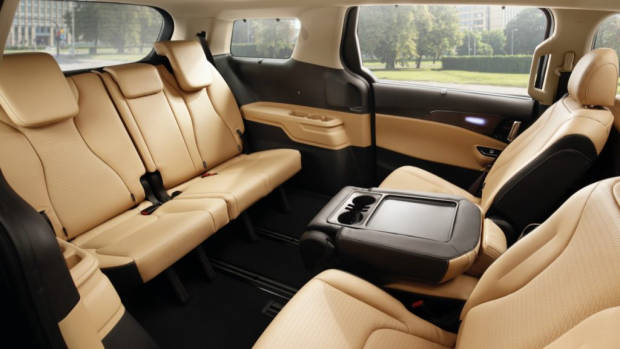 Front occupants have a new 12.3-inch touchscreen which flows very neatly into the digital driver's display. The infotainment system has a rear-seat chat feature – a camera feed of the furthest back passengers can be displayed and amplifies the front passenger's voice.
Naturally, the rear doors are power-operated. They also open up to a raft of configurations, the seven-seat option boasting reclining middle-row seats. With three-rows up the Kia still has a cavernous boot, 627-litres to be precise.
Kia has dubbed the new Carnival "A character evolution" in creating a new look for the Carnival. With a much longer bonnet and shorter front overhang, it appears more like an SUV than a van, to our eyes at least. Kia's styling department has adorned the front end with the signature tiger-nose grille, while there are some eye-catching surfaces in photographs. We'll wait until we see one in the flesh to comment, though.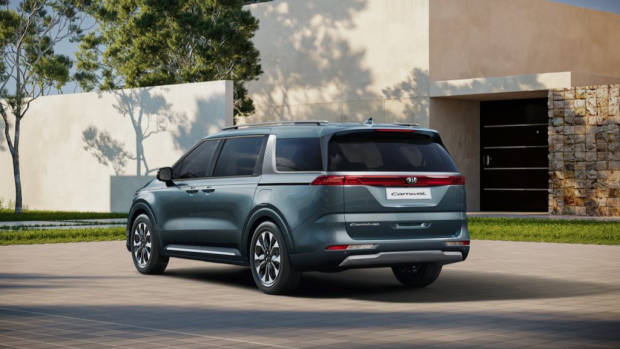 A choice of three engines will be available in the Carnival; all are new. A new aluminium block 2.2-litre turbodiesel four-cylinder replaces the old iron-block unit with outputs of 148kW and 440Nm; this will likely be on offer in Australia.
Kia will offer two petrol V6s, the more advanced direct-injected 3.5-litre unit with 216kW and 355Nm has never been sold in Australia. Likely, we will only receive the older 206kW/332Nm multi-point injection 3.5-litre V6 found in the current Sorento.
All Carnivals will use an eight-speed torque-converter automatic gearbox and send power to the front wheels only.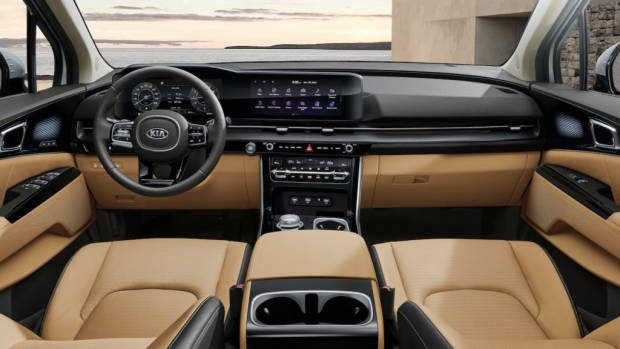 Kia will offer a full suite of active and passive safety features on the Carnival including adaptive cruise, high-speed AEB, front and rear cross-traffic alert and blind-spot monitoring. However, the exact details for the Australian market are yet to be confirmed.
The newly developed independent suspension system should improve occupancy comfort further. Stiffer components and fluid-filled bushes – tech borrowed from the luxury market – will aid in making all passengers as happy as can be.
Kia Australia will likely carry out ride and handling assessments for the next-gen Carnivals to make sure that vehicles arriving here are ready for our unique mix of terrible road surfaces.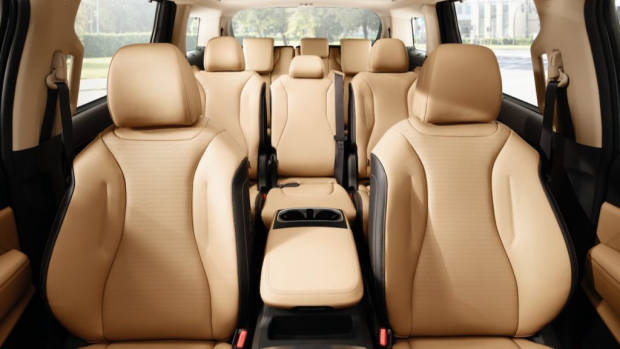 The all-new Carnival will go on sale in Korea in the third quarter of this year, with Australian deliveries to follow afterwards.