Nissan has unveiled the new generation of the American market Rogue, a car which has traditionally shared its underpinnings with the popular Australian market X-Trail. The facelift is just part of a fairly comprehensive rethink.
The updated Rogue will go on sale in the United States in September, though Nissan Australia is yet to confirm any details for Aussie arrival of an X-Trail.
If Australia does receive the Rogue, in X-Trail form, it will have to deal with competition from all sides – Mazda's CX-5, Honda CR-V and, thanks to an excellent hybrid system, the class favourite Toyota RAV4.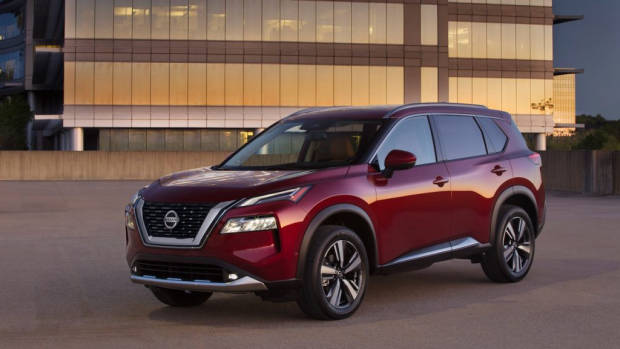 What we do know is that the front end has been updated significantly, Nissan eschewing the more bulbous, rounded front end of the current Rogue and X-Trail for a bluffer snout. It's certainly reminiscent of that boxy 90s original that was so successful for Nissan.
Nissan US also claims a much wider colour palette will be available for the Rogue, including some trendy two-tone options for extra customisation.
Inside there appears to be some customisation available, for the US at least. While the interior hasn't undergone significant visual changes, the tan leather looks inviting and will make a refreshing counter option to boring black.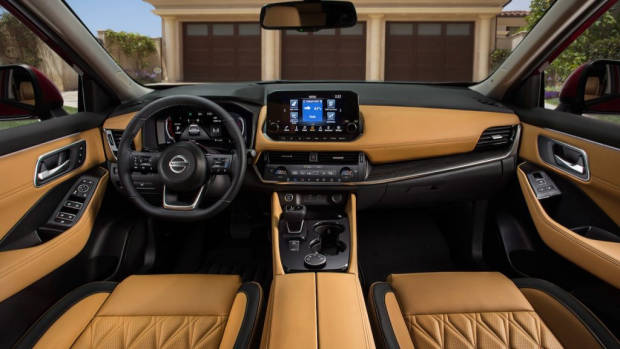 Rear passengers haven't been left out though – there's an all-new backbench that Nissan claims to have "Nasa-inspired Zero Gravity" spinal support, and optionally the US market rogue can be optioned with rear seat heating, too.
For the 2021 Rogue Nissan has increased interior technology, that all revolves around what Nissan is calling the "family hub". This includes keyless entry that now functions for the rear doors, too.
Further upgrades include wireless charging and USB-C fast-chargers upfront. Nissan has implemented a wireless CarPlay system for the first time, though the brand says it will arrive shortly after launch, but as late as early 2021.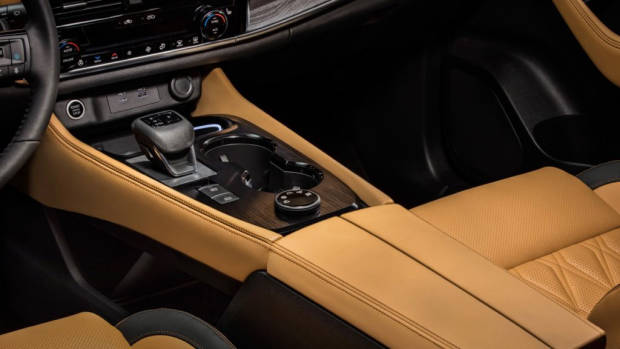 Infotainment is controlled through a centrally mounted 9-inch floating touchscreen. Higher grade US Rogues will get a generous 10.3-inch head-up display for the driver, and customisable 12.3-inch digital drivers' display, the lower grades make do with a 7-inch item.
Plenty of active safety tech will make it onto the new US market Rogue. Across the range, all Rogues are equipped with Nissan's Safety Shield 360 suite of active safety systems.
That is, front and rear AEB with pedestrian detection, blind-spot monitoring, the must-have rear cross-traffic alert, reverse camera, high-beam assist and a total of ten airbags.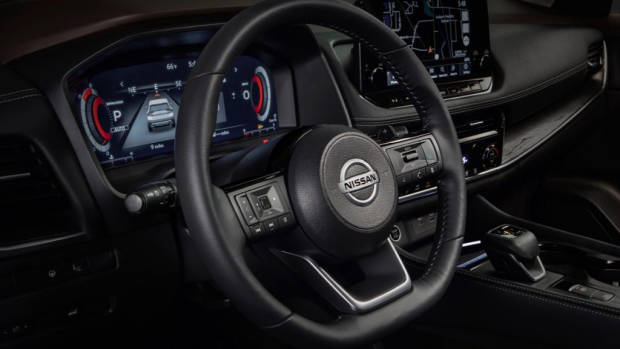 The current Australian X-Trail line-up only sees this full Safety Shield suite available on the two most expensive Ti and TL grades.
Additionally, more expensive Rogue variants in the US will be equipped with an advanced ProPilot system. The package includes lane-trace assist, adaptive cruise control with stop & go – the car can stop for up to 30 seconds without driver intervention – and traffic sign recognition.
US market Rogues get even more cool tech – the ProPilot system communicates with the car's inbuilt nav, allowing the Rogue to adjust the cruise control speed intelligently for corners, motorway exits, and pre-empt slowing down for intersection.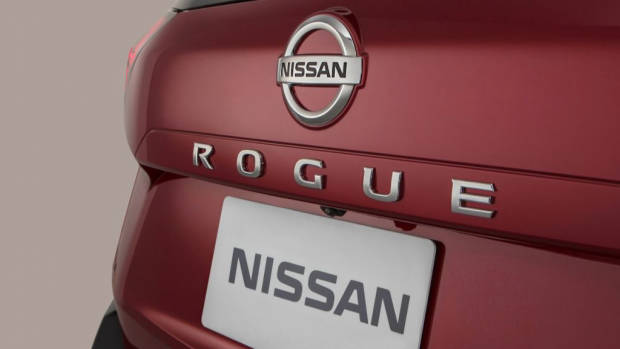 We reckon that's a pretty cool idea here at Chasing Cars, though with our vast distances and poorly maintained roads the system may not make it to the Australian market X-Trail.
Engine options are unremarkable. Under the bonnet of the US Rogue is a sole, naturally aspirated 2.5-litre four-cylinder engine with 135kW – up 8kW. Torque is at 245Nm, again up from the current 226Nm.
Previously the American's did receive a Rogue with a hybrid powertrain, though that hasn't been mentioned for the new vehicle. Australian X-Trails are currently offered with a two-litre turbo diesel with 130kW and 380Nm outputs, and we hope this more powerful engine returns.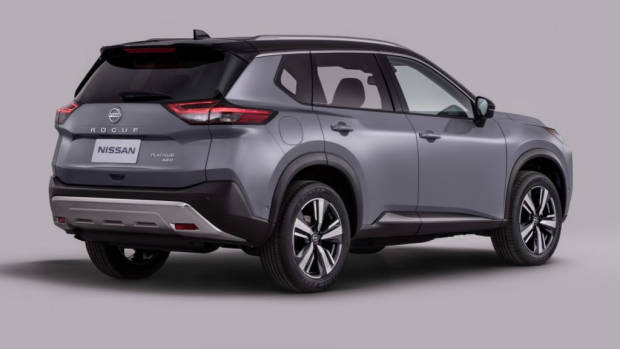 Nissan has redesigned the suspension setup for the Rogue, the stiffer mounting points and a revised multi-link design in the rear should make for a plusher ride.
Unfortunately, it's difficult to say when, how, or if, this new Rogue will make it to Australia. If it is in the shape of an X-Trail, we hope the updated safety technology and bluff looks make their way onto to the X-Trail replacement.
The Rogue will go on sale in the US in the Autumn of 2021. In the meantime, Chasing Cars will be keeping our ears open for more details about the coming Australian X-Trail.