Launched in 2017 to much fanfare, Honda's Civic Type R is already considered one of the best hot hatches you can buy, but Honda reckons the updates for 2021 should make it even sweeter.
Gracing the Type R for 2021 are refreshed bumpers, a new LogR functionality – first detailed on the very yellow limited edition – and reworked suspension.
But the update comes at a cost; the list price is up by $3,000, to $54,990 (driveaway pricing TBA), pushing Honda's hot hatch ever closer to $60k on the road.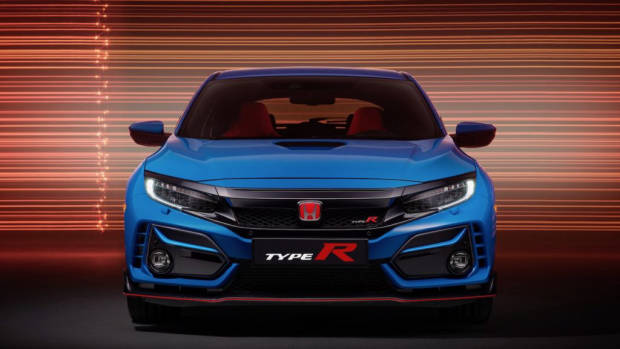 Honda hasn't just redesigned the front bumper for aesthetic reasons, though. The central intake has grown by 13 per cent to aid cooling on track, but the larger opening reduced downforce. The clever engineers sorted this out with a deeper front air dam.
Honda has also redesigned the rear bumper of the Civic, though Australia won't be getting the wingless version bound for the US. While the new racing blue hue pictured it fetching, still not the best looking hot-hatch in our eyes.
Honda has addressed another bugbear of the Type R, the restrained exhaust note, though the unmissable three pipes remain. As does the two-litre turbocharged petrol four-cylinder engine, outputs stay are the same 228kW and 400Nm.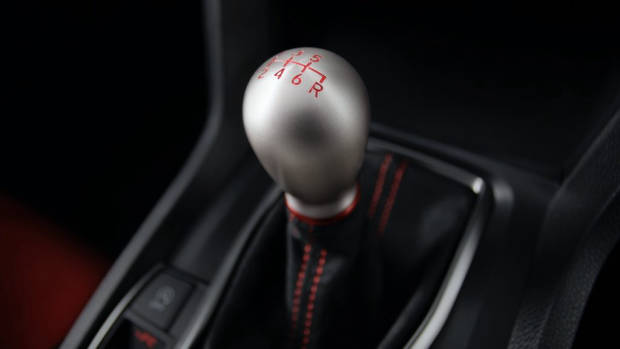 Cog-swapping is taken care of by the driver – the Type R is manual only. It's a sweet six-speed item topped with a new weighted shift knob that harks back to the much-loved Integra Type R. At the front axle there is, naturally, a limited-slip differential to put the power down.
Being manual only keeps the Civic Type R's appeal limited to purists. Even Hyundai is developing a dual-clutch gearbox for i30 N, and Volkswagen no longer sells a manual Golf GTI in Australia.
Inside the Type R gets some of the refinements the standard Civic got, that means an external volume knob and shortcuts for the climate control system. Cooking Civics do not, however, get the attractive Alcantara wheel and shift boot of the Type R.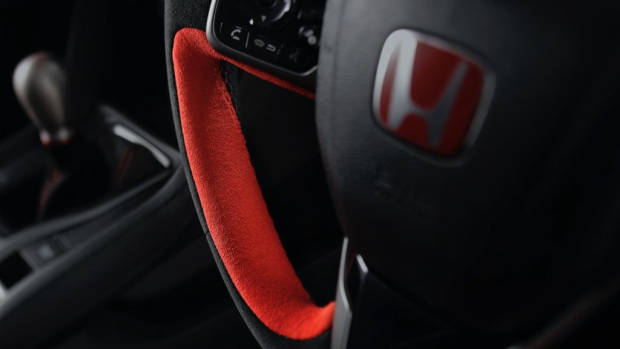 The system can give drivers feedback on metrics while just driving on the street, too. Throttle, brake and steering inputs are cross-referenced with gear shifting habits to provide a sort of 'smoothness score' – all very nerdy, really.
Also nerdy are the updates to the chassis – Honda has improved the reaction times of the adaptive dampers, they're now ten times quicker. New, stiffer bushings should make the Type R a sharper steer and more predictable on the limit.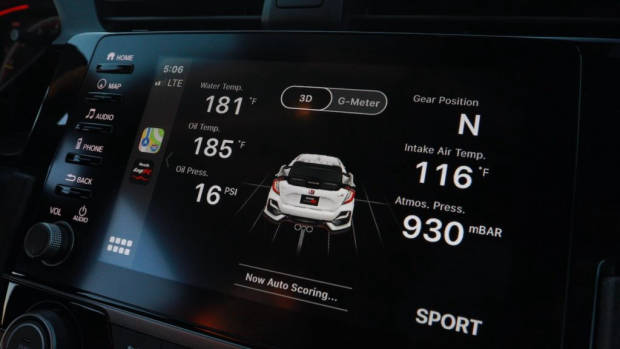 Two-piece floating rotors replace the items from before which Honda claims to reduce "total unsprung weight by around 2.3kg".
There will only be one $54,990 (driveaway pricing TBA) specification available for the Type R when Australian sales start on the first of October.