Japanese giant Toyota has revealed its first production ready battery electric vehicles (BEVs) at the 2019 Tokyo Motor Show. The Ultra-compact BEV electric city car will be released in Japan in late 2020. Foreshadowing a coming suite of EVs from Toyota, the Ultra-compact BEV is built on a new electric vehicle architecture, dubbed e-TNGA, spun off the brand's global platform.

Toyota's Future Expo display comprised of several variants of the Ultra-compact BEV, the Ultra-compact BEV business concept, and a three-wheeled i-Road. Toyota are also showing their intelligent LQ concept, and Hydrogen-powered Mirai sedan.

For the first release of the Ultra–compact BEV there is only one drivetrain available, with a maximum speed of 60km/h and a range of around 100km. Overall these aren't terribly impressive figures, but being less than 2.5 metres long, and 1.3 metres wide, we're glad the top speed isn't crazy high.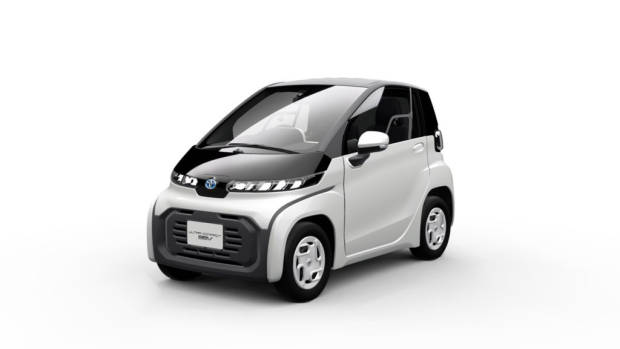 All of the Ultra-compact BEVs Toyota is displaying will work in a distinctly Japanese context, with the compact size meaning these vehicles really designed as a safer, more comfortable alternative to a moped or bicycle to be used in and around tight cities like Tokyo. 

Toyota has specifically mentioned the Ultra-compact BEVs as a solution for those who take regular short-distance, low-speed trips where BEVs currently excel. The brand has specifically cited elderly drivers and inner-city businesses, we're almost certain cars like this will become the food-delivery vehicle of choice. 

In light of this, it's extremely unlikely the Australian market will receive any of these models. However, the big news for us is Toyota's new BEV business model, and the modular e-TNGA underpinnings.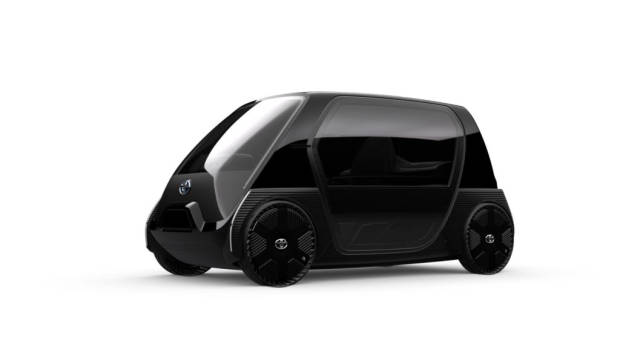 Just like Toyota's current fleet of cars based on the mid-size TNGA platform, this new platform opens up a whole range of possibilities for zero-emissions motoring. Toyota has proposed that this platform will be modular (not unlike a radio-controlled car) with different body shells, motors, and drivetrains being mixed and matched to stream-line the production process.

The future of the platform was teased as clay renderings at the Tokyo Motor Show, these looked to include a mid-size sedan, hatchback, the ubiquitous SUV, and several others.

Automotive News this week reported that Toyota will expand their battery and motor offerings, power wise expect models with 80 to 150kW of power. For batteries, 50 to 100kWh items are being developed that should give small hatchback based e-TNGA models a range of around 300km, with larger SUV or sedan models the potential of around 600km from a charge.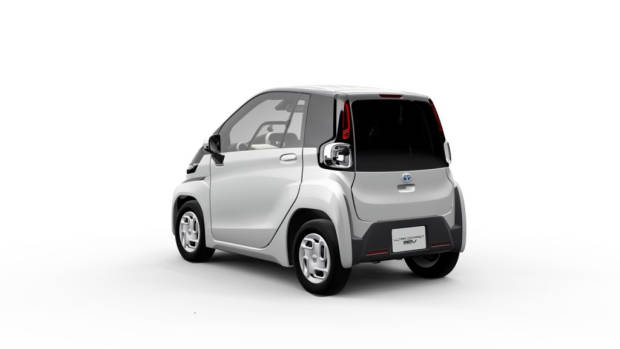 Aside the Ultra-compact BEVs Toyota is rolling out a comprehensive BEV business model that will provide peace-of-mind for early adopters. Within the plan there is a battery leasing initiative, peripheral support for customers, as well as recycling and re-use initiatives, and providing second-hand EV sales channels.

It is excellent to see the automotive giant Toyota going further than just creating EV models as a knee-jerk reaction to fast-moving competitors. Instead we see the brand investing in modular e-TNGA architecture and long-term battery support program, which shows long-term commitment to lowering emissions at every step of their business.

The Ultra-compact BEV will be available in Japan in late 2020 alongside the BEV business model, but we're really intrigued to see the larger EVs from Toyota in the near future.