The next competitor to the Tesla Model 3 and Polestar 2 has arrived – in the Chinese market, at least –and it's called the ET5, an entry-level sedan from the Chinese start-up Nio.
It's a brand new model which will sit below the brand's upcoming ET7 flagship sedan and a range of EC and ES SUVs.
It'll go on sale in China early in 2022 and will launch in Denmark, Germany, the Netherlands and Sweden later next year.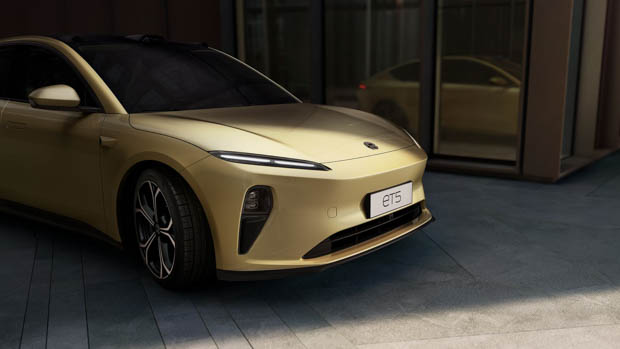 Battery and performance
The biggest selling point for the Nio ET5 is its battery range, which can extend up to 1000km (NEDC) with the biggest 150kWh battery pack.
The ET5 will also be available with smaller 75kWh and 100kWh batteries which will offer ranges of 550km and 700km respectively.
As for the powertrain, the ET5 features a dual-motor all-wheel drive setup with combined power outputs of 357kW and 700Nm.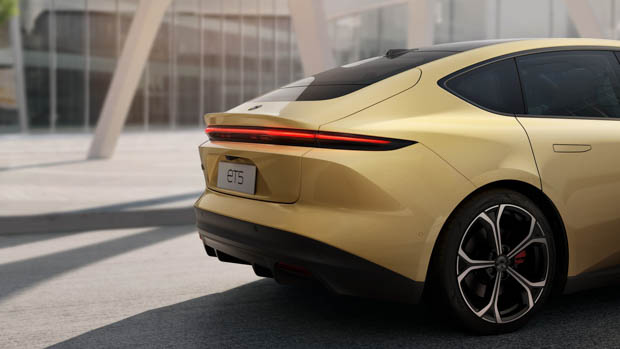 This means that the ET5 can sprint to 100km/h in 4.3 seconds in sport plus mode.
Outputs for the variants with smaller batteries have not yet been confirmed.
Technology, interior and safety
A minimalist style is key to the Nio ET5's interior, with a portrait oriented 12.8-inch infotainment screen accompanying a 10.2-inch driver display.
A small ball on the centre of the dash is called NOMI, which acts as an alternative to Apple's Siri or Amazon Alexa, acting as the car's AI-powered virtual assistant.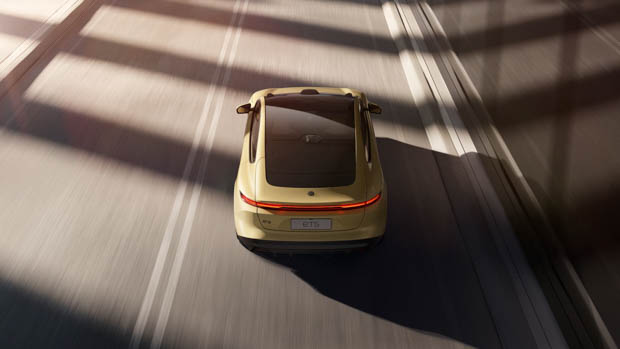 Nio has taken things to the next level by partnering with an AR company to provide augmented reality which promises to give the driver "an effective screen size of 201-inches [when viewed] at six metres".
It is unknown whether this AR will be used for driving or whether it is simply for viewing media such as films or TV shows via the glasses.
Taking plenty of design cues from the likes of Tesla and Polestar, the Nio ET5 features frameless and soft-close doors with flush door handles, along with ambient lighting inside and a 23-speaker Dolby Atmos sound system.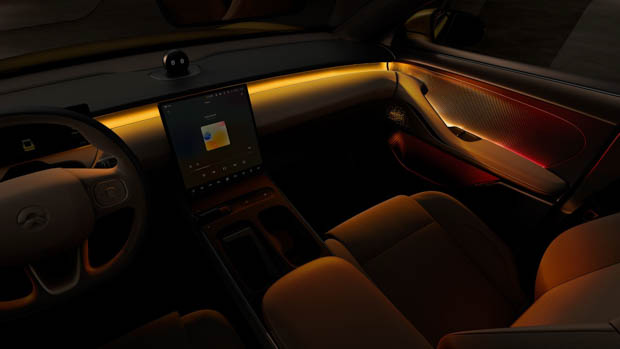 Seats are available with heating, ventilation and massaging functions. Multiple interior colourways are available for the buyer to choose from.
How much will it cost and will it come to Australia?
The ET5 will cost RMB 328,000 ($AUD$72,140) which makes it more expensive than both Tesla and Polestar's entry level alternatives. Hyundai's single motor Ioniq 5 starts at $71,900 here in Australia, making it the closest car of the lot in terms of price.  
There are no confirmed plans to bring the Nio brand to Australia at this time, making the ET5 strictly a Chinese and European affair for now.