Mercedes-Benz revealed the all-new and rather fetching GLE late in 2018 but now the nasty, range-topping GLE 63 4Matic Coupe has arrived to steal headlines again.
In an era of downsizing and stringent emissions regularions it seems strange there's still a high-powered off-road niche available for Mercedes-AMG to occupy along with BMW's X6 M Competition and Audi's RSQ8.
The all-new GLE 63 Coupe will arrive late in 2020 with pricing likely to start somewhere north of $200,000.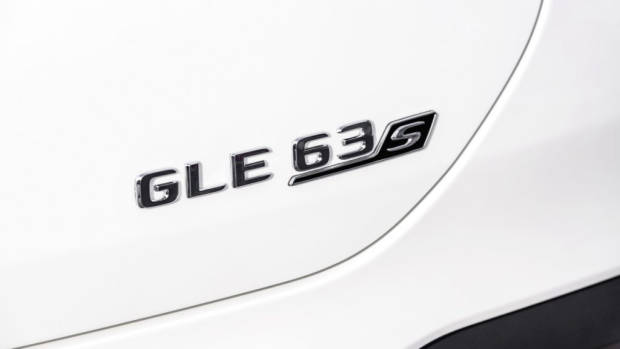 Upon the arrival of the bonkers coupe-SUV both a base GLE 63 4Matic+ coupe with outputs of 420kW and 750Nm from its twin-turbo V8 and more focussed GLE 63 S variant will be available.
For the S variant, expect some insane outputs. 450kW and 850Nm from that same four-litre twin-turbo bent-eight, to be exact.
Though it might be nice to have some extra wallop on tap, just in case you need to overtake. Mercedes-AMG has this covered; by using a 48 Volt mild-hybrid system – not unlike KERS in Formula 1 cars – those outputs are bumped by 16kW and 250Nm for short periods.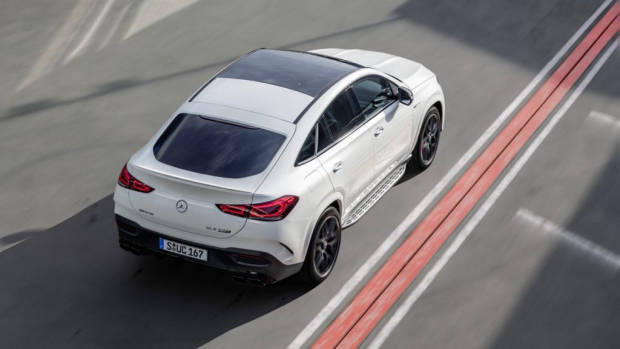 Some might be thinking "that's excessive", but when you've got over two tons of german metal to shift that kind of firepower is necessary to achieve competitive 0-100km/h times of 4.0 seconds and 3.8 seconds for the GLE 63 S.
That prodigious power is sent through a nine-speed torque-converter automatic to all-four wheels where the 4Matic system takes charge of distributing it.
The exterior design suitably differentiates the performance model from its cooking GLE counterparts, losing the black cladding and adding a set of 22-inch alloy wheels underscores the imposing stance.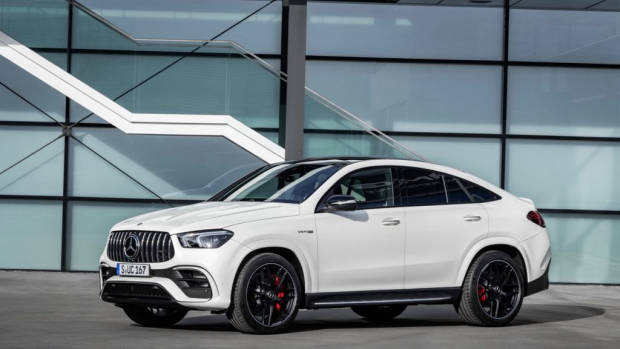 Around the rear, the large diffuser is difficult to miss as is that distinctive sloping back-end. The GLE 63 Coupe won't be to everyone's tastes – we're not the biggest fans of 'coupe' style SUVs – but it's a trend that's here to stay.
Move inside and the trademark AMG steering wheel makes an appearance with its bewildering array of controls. Naturally, drivers will be able to adjust between Comfort, Race and – because it's an SUV – Sand modes easily, with a customisable individual setting, too.
Red stitching and carbon-fibre make plenty of appearances, with Mercedes-Benz's MBUX system appearing with dual digital displays to take care of vehicle settings and audio as well as the fully-customisable instrument display.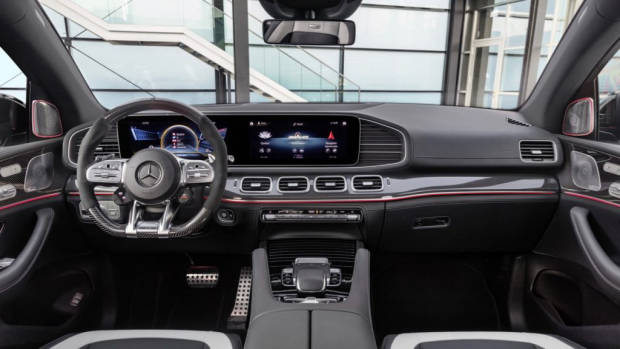 Because the GLE 63 Coupe is an AMG model the MBUX system has additional lap-time with sector info, G-force and engine data that can be viewed by drivers.
Dampers will be fully adjustable with air-springs employed to allow greater ride-height control, for example selecting Sport and Race modes will lower the GLE 63 Coupe slightly to achieve the closer-to-optimal centre of gravity.
Due in Australia by late 2020, we will have detailed specification and pricing information for the GLE 63 and GLE 63 S Coupe soon.