BMW has revealed the XM 50e, which now represents the entry-point of the high-performance SUV range. 
Despite confirming the $344,200 XM Label Red for the local market yesterday, a spokesperson from BMW Australia revealed that there are "no plans to introduce [the XM 50e] at this stage".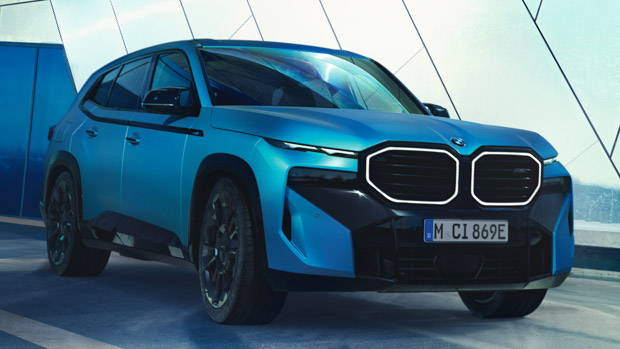 As a high-performance plug-in hybrid SUV, the XM 50e will likely face competition from the likes of the Volvo XC90 Recharge PHEV and the Bentley Bentayga PHEV. 
XM 50e gets six-cylinder power
Unlike the other two variants in BMW's XM range, which are powered by a 4.4-litre twin-turbo V8, the 50e makes use of a 3.0-litre turbo-petrol inline six-cylinder engine for its PHEV system.
Despite dropping a pair of cylinders, the 50e still manages to pump out a hefty 350kW and 700Nm from its electrified powertrain. Much like the V8 versions, it's likely that the XM 50e will make use of an electric motor mounted on each axle.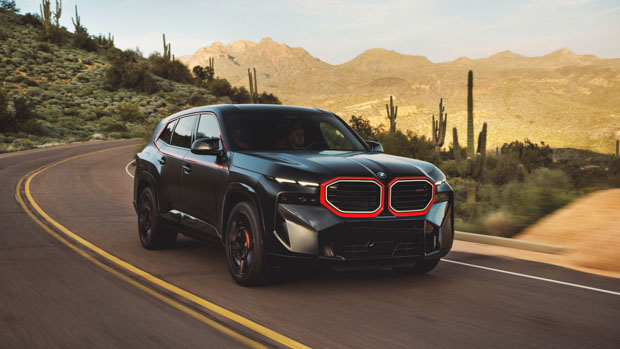 Like the other XM variants, the 50e makes use of an eight-speed automatic transmission that's paired with an all-wheel-drive system.
This is enough to propel the SUV to 100km/h from a standing start in 5.1-seconds, which is just 1.3-seconds off the 550kW XM Label Red.
BMW also confirmed that the XM 50e will be able to drive up to 84km on electric power alone, which is on par with the other XM variants.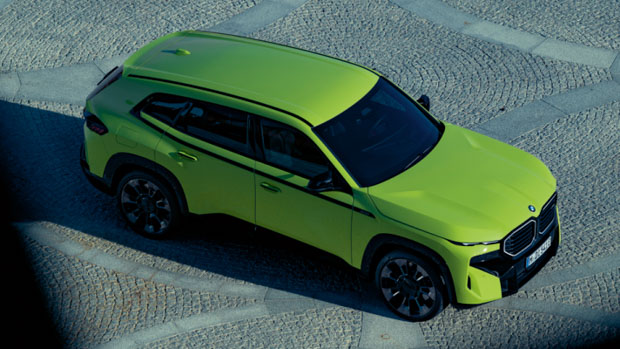 Though battery details weren't confirmed in the brief release, we can assume from this range figure that the 50e uses the same 25.7kWh (usable) battery as the other XM models.
23-inch alloy wheels offered as standard
If the striking aesthetic of the SUV by itself isn't flashy enough, BMW also mentioned that it comes on 23-inch wheels as standard.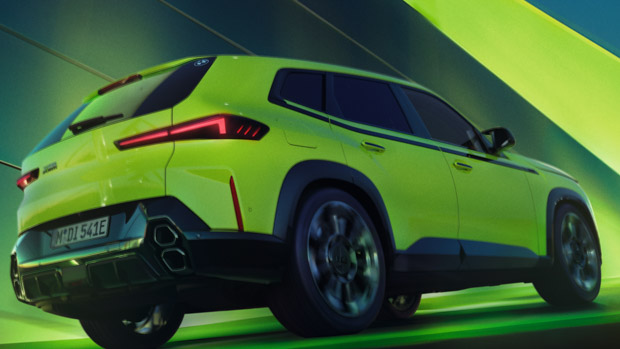 Considering that 22s are also an option on the other XM variants, we can safely assume that buyers looking for a better ride will be able to opt for the smaller wheels.
Other highlights on the exterior include the large kidney grilles that are surrounded by LED lights, and the pronounced black waistline.