Bentley Mulliner has surprised the public with a concept-car-come real in the shape of this beautiful Bacalar. Bentley says this vehicle signals a return to Crewe's bygone era of bespoke, coach-built vehicles.
A grand total of twelve Bacalars are to be built at quite a cost – nearly AU$3 million – and each one will be tailored to meet the customer's exacting specification.
That tailoring includes a dizzying array of interior colours, materials and embroidery, an infinite choice for paintwork to individualise the Bacalars to the nth degree.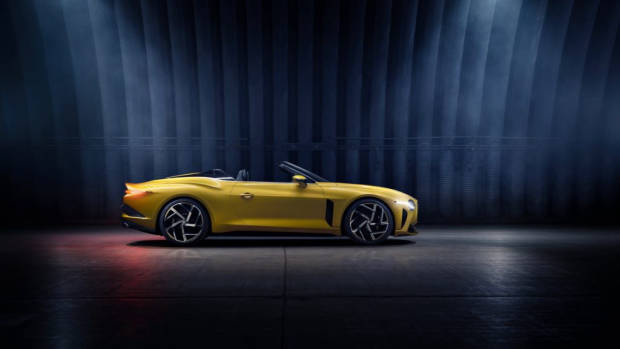 It's safe to assume that whatever combination of colours customers opt for, the car will be conspicuous. The snout of the Bacalar appears stretched sharply around its gaping honeycomb grilles. It's barely reminiscent of its Continental GT stablemate.
Circular headlights slice into indicators elongated down the vehicle's strakes, however, it's the rear end that's most striking. A rear lip rising to such an acute point, the double-bubble detail a reference to racers from a bygone era, we love how it looks even in this bright yellow, which seems to be the go-to for limited editions at both ends of the market.
No, the Bentley Bacalar isn't the most restrained example of vehicular design but it won't get lost in a crowd. Available exclusively in this 'Barchetta' body style Bentley says it is "The ultimate expression of two-seat, open-air luxury".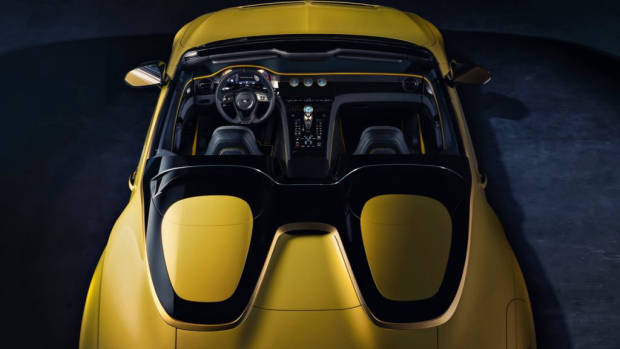 There is more to come, says Bentley, the Bacalar signals the "future of bespoke, luxury motoring" in this world where even the most exclusive supercars are considered too samey the Brits want to reintroduce true individuality.
It's with slight irony that the proliferation of platform engineering has made the Bacalar viable again. Just like in the 1940s different bodies can be grafted around the same chassis, though this time a sophisticated monocoque in place of a steel ladder frame.
Power for the Bacalar will exude from a six-litre W12 engine offering waft-worthy outputs of 484kW and 900Nm sent to all four wheels via a rear-biased system to keep pilots happy and out of strife.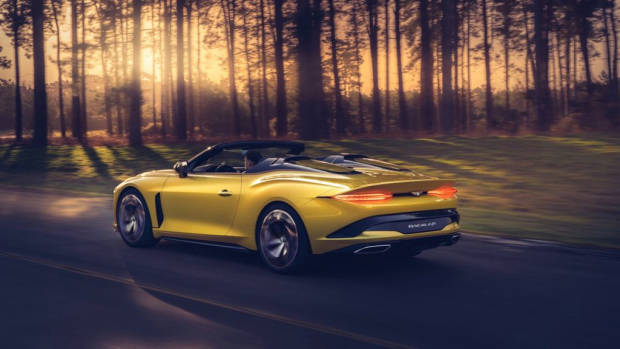 While we may associate the W12 engine with copious hydrocarbon consumption Bentley are touting green credentials for the Bacalar.
It's to be produced in the "world's first carbon-neutral factory for luxury cars" based in Bentley's home, Crewe. The brand substantiates the claim with an array of on-site solar panels and using 100% renewable providers.
More than just power used to manufacture the Bacalars, Bentley looked to sustainable materials in construction with paint utilising ash from rice husks for a deep metallic sheen, British-sourced wool for the interior and 5,000-year-old Riverwood trim inserts.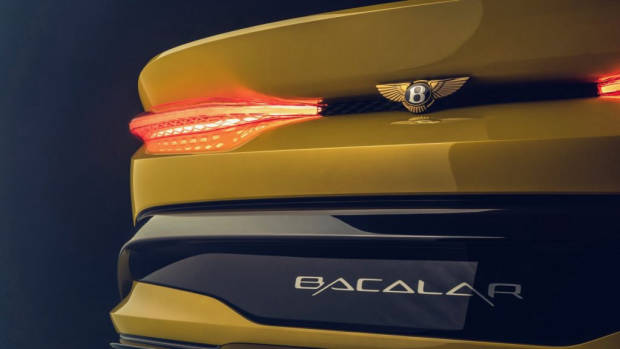 Although to us it sounds like sourcing wood from a 5,000-year-old forest might not be that sustainable, we appreciate it is more so than producing bulk loads of piano black plastic.
Expect the interior to be a seriously sumptuous place to be, though the design and style choices on this vehicle pictured will appeal to a younger Bentley buyer.
We can picture the spec of a Bentley aficionado working just as well, though, a classic British Racing green over tan leather with dark brown wood inserts? Yes, please.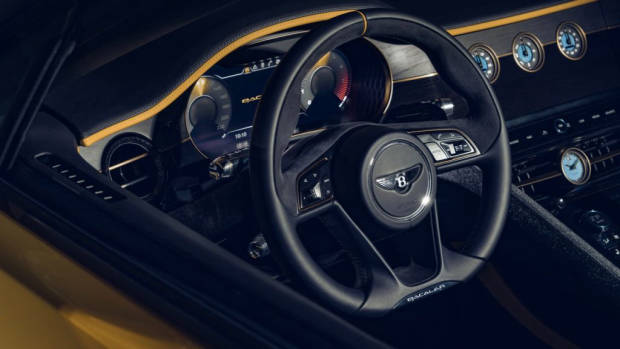 By the time you're reading this, it's unlikely any Bacalars will be still available, though this is the canary down the coal mine for the kind of coachwork Bentley Mulliner has in its future and we can hardly contain ourselves.