Land Rover's all-new Defender has taken a colossal leap upmarket from its rough-and-ready predecessor. The new vehicle offers enough luxuries, comfort and refinement to rival the likes of the Volvo XC90 for opulence.
That's left some enthusiasts despairing at the Defender's loss of character. Fret not, because Land Rover has licensed the old Defender 110's silhouette to lesser-known British brand Bowler. Famed for the Wildcat, the marque is well versed in modifying the classic Defender to varying degrees of insanity.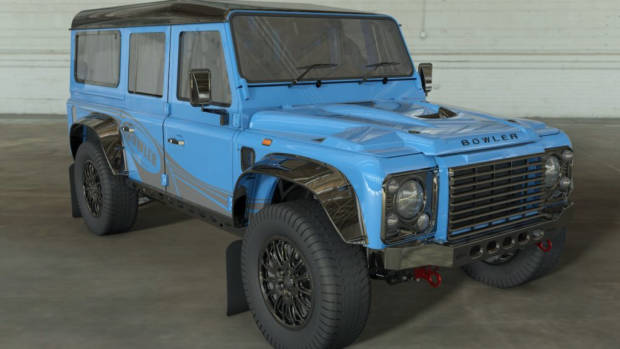 The new Bowler dubbed the CSP 575, is the first since 2016 and won't come cheap. Bowler will produce a limited number, starting deliveries in late 2021 with a price tag of about £200,000 in the UK, equivalent to around AU$360,000. Significantly more than a 992-gen Porsche 911, and more than double a new Defender P400.
But the Bowler CSP 575 is so much more than just an old Defender. Underneath the bonnet nestles a rumbling V8, not a wheezing diesel 'four. It's a Jaguar sourced, supercharged five-litre V8 found in the F-Type that in Bowler guise it produces 423kW and 700Nm, roughly enough to make a Defender really, really frightening.
Other details are sparse, but the CSP 575 will drive all four wheels. With Bowler's heritage, the gearbox will likely be a six-speed manual or sequential item – all of that will be confirmed closer to the vehicle's launch.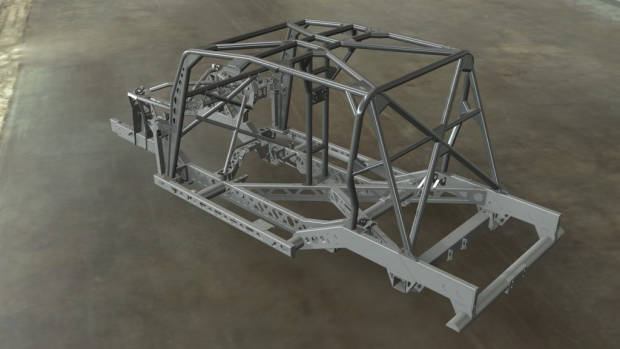 Which is why sitting underneath the CSP 575 is Bowler's steel chassis made of high tensile material with an integral roll-cage. The only real Defender parts are the body panels. This chassis has the benefits of being designed with racing in mind; something Bowler is well versed in – the marque has competed in the fierce Dakar rally since 2000 and has numerous successes to its name in that style of competition.
Of course, taking more than a cursory glance reveals the Bowler's menace. Seating for four is still a requisite, but the renderings demonstrate the greater ground clearance and broader track that Bowler knows the Defender needs to be a performance vehicle.
A shaved lower front bumper should improve approach angle – the Bowler means business. Jaguar Land Rover group acquired the Bowler name in 2019 and has added the brand name to its Special Operations department. While the CSP 575 may be one outlandish example, here's hoping that Bowler will soon offer exciting, more attainable options.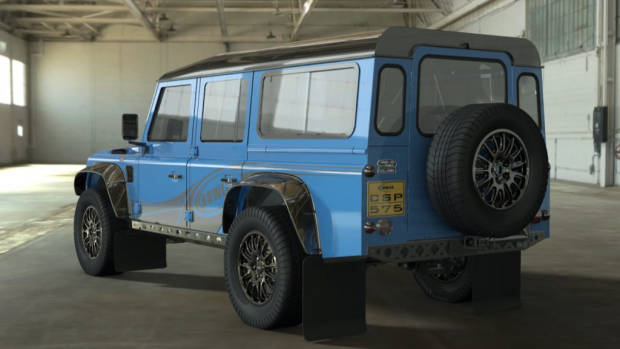 For now though, we can dream. Dream about what that supercharged V8 would sound like as the CSP 575 slides through the mud. As for whether the CSP 575 will make it to Australia, it's doubtful. Some of Bowler's expertise may begin appearing on Land Rover products soon, though.