Fiat has revealed an all-new, third-generation 500 city car that will be electric only. More than just the first electric Fiat, it will be the first EV for the FCA group, potentially signalling the brand's future direction.
With an alleged 320km of WLTP range, the 500 will be competitive with similarly sized EVs like the BMW i3, Nissan Leaf and Honda E, though it won't trouble the Tesla Model 3 for pace.
We reckon the 500's compact dimensions are a perfect candidate for electrification, the retro styling is the cherry on top.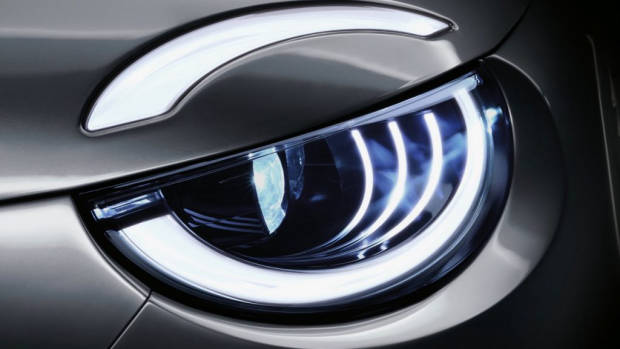 Those who bought the second-generation cars didn't do so for the equipment list. Instead, the 500 has sold as a cool, different choice and the third-gen car's endorsement from Leonardo DiCaprio is unlikely to harm sales.
Outside Fiat have stayed strong with the latest 500 by not deviating too far from a proven recipe. There are EV touches, though – blue badging and light details and a set of aerodynamic alloys.
Naturally, the 500 will be available as a hatchback or convertible body styles harking back to the original Cinquecento.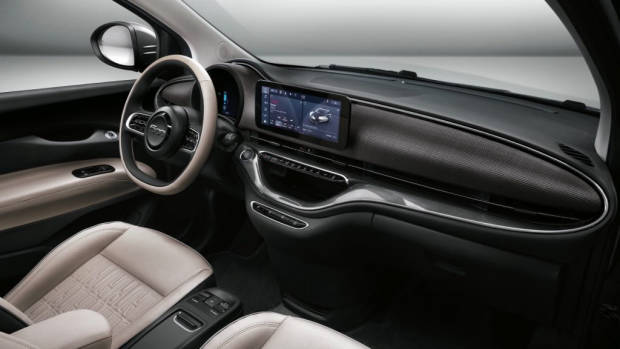 The 500 melds pleasingly contemporary interior touches like a 10.25-inch touchscreen controlling operations, a 7-inch digital driver display with the retro thin-rimmed, two-spoke steering wheel and beige leather, we like it.
Under the skin is a 42kWh battery providing power to an 87kW electric motor. Fiat claims a nippy 0-100km/h sprint of nine seconds will be possible.
There's a claim of around 320km of WLTP range, handsomely besting the similarly trendy Honda E and BMW i3. Fast-charge capacity will be capped at 85kWh, so a 50km range increase should take just 5 minutes and 80% charge in 35 minutes.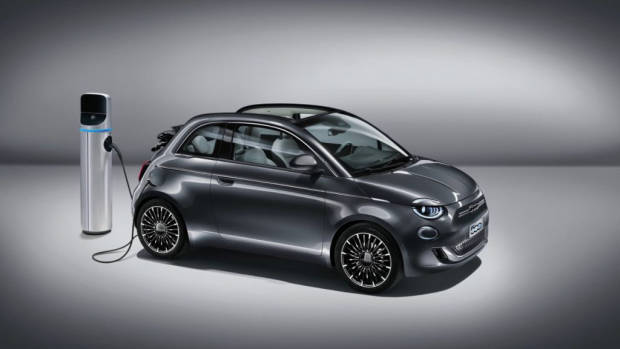 Selectable driving modes for the first time, Fiat says the normal mode is just like driving a piston car. Switching to range mode will allow the signature EV one-pedal driving around town.
The party-piece promises to be Fiat's 'sherpa' mode – not a very Italian name – which limits top speed to 80km/h and reduces air-conditioning and other electron-sucking functions so the 500 can achieve maximum range.
Fiat is also touting level 2 autonomous driving for the 500 but that's not anything new for EVs or the city car segment. Regardless, a combination of radar and cameras will allow the 500 to accelerate and steer in traffic with no driver assistance, though constant monitoring will be necessary.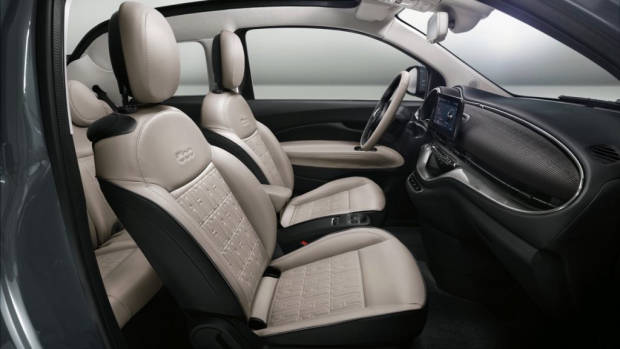 Currently available for preorder is the 'La Prima' – or launch edition – priced rather expensively at €37,900 (AU$64,350 at current rate) in the three colours which Fiat say are reminiscent of the car's enviro credentials.
Those colours are mineral grey, celestial blue and ocean green and we rather like the latter. Several 'one-offs' will appear in Milan with the 'Mai Troppo', 'Kartell' and, naturally, a Giorgio Armani edition to seal the fashion credentials of the latest 500.
In the press release, Fiat claimed the 500 is "a car that was always on the crest of a wave" but in this case, we reckon it's just on the peak of EV hype right now which should do wonders for sales.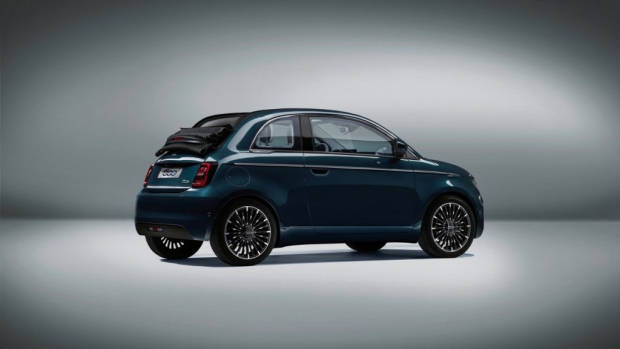 Whether the 500 will arrive in Australia in EV form is yet to be seen.