McLaren's latest super series car, the 765LT, promises to be both vicious and exclusive. And you could be forgiven for thinking that Woking simply threw the previous 675LT name into a game of Boggle and hoped for the best.
But no, that number is courtesy of McLaren's M840T four-litre, twin-turbo V8 that first appeared in the brand's 720S revised to make, well 765ps – 563kW to us Australians – and 800Nm of torque.
McLaren claims this engine has roots in the beloved 90s F1 GTR Longtail featuring racecar tech including a flat-plane crankshaft which is lighter and allows a higher rev limit.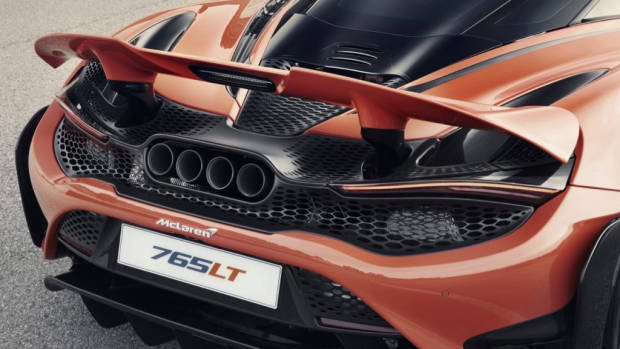 The 765LT will also employ a dry-sump oil system to keep the engine lubricated on the track.
Revised gear ratios arrive for the seven-speed sequential gearbox which McLaren claims to improve in-gear acceleration by 15 per cent compared to the 720S.
Performance stats are no less than respectable – 100km/h is dispatched in 2.7 seconds (identical to the 992 911 Turbo S) but the 765LT will soldier on to 200km/h in an astounding 7.2 seconds.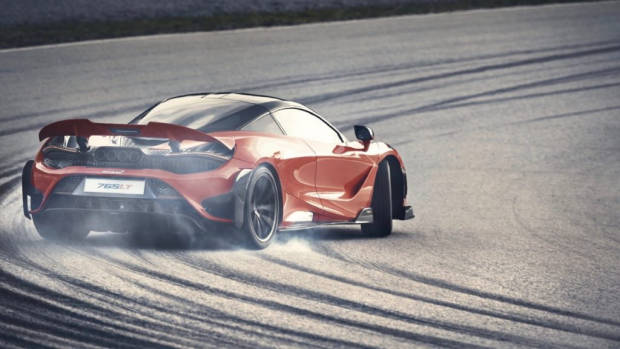 But, McLaren stands for more than straight-line statistics, and the 765LT makes some serious aerodynamic claims. By elongating the front splitter and extending the rear wing, McLaren says the 765LT will develop 25% more downforce than the 720S.
Drivers will be able to activate the rear wing with the cool-sounding Aero button in the interior and there's a drag reduction system (DRS) lifted straight from Formula One that activates under full-throttle travelling dead-ahead.
It seems an odd thing to say about suspension set-up, but McLaren has "optimised the algorithms" for the 765LT's hydraulically controlled suspension system with thanks to learnings from the Senna and Speedtail concept.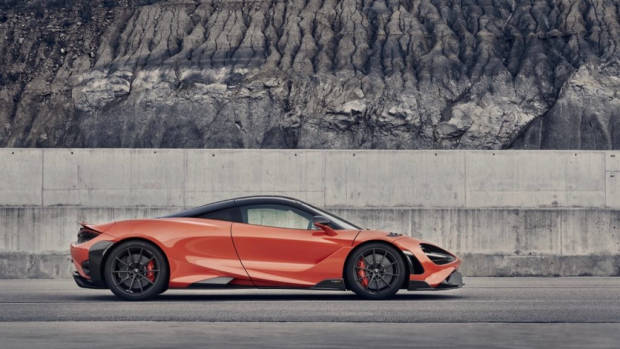 Since McLaren's first sports car, the MP4, was knocked down for chasing pure speed and control, Woking has been toiling to add driver feedback and involvement back into the 765LT.
That engagement comes partially from the flat plane crank and stiffened engine mounts but also by adding lightness. A program that has seen extensive carbon fibre use – obviously being a McLaren there's already a carbon tub.
But chief engineer James Warmer says the team managed to nitpick 1.5 kilograms from the suspension's helper springs, a further 1.4kg from a lightweight transmission tunnel and carbon fibre fenders that save 1.2kg.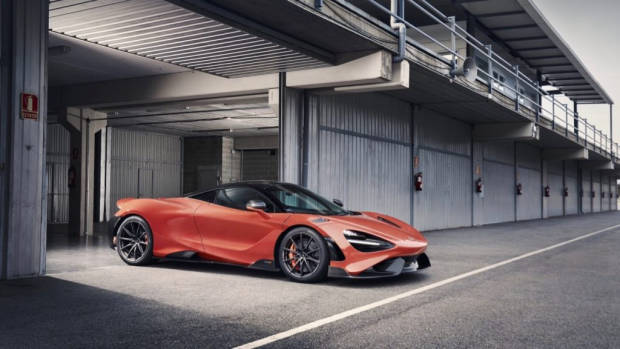 Despite the extra 50mm of length and extra aero kit, this fastidious weight weenie-ism has saved 80kg compared to a 720S coupe for a kerb weight of 1,339kg, lighter than a Civic Type R.
The Woking philosophy certainly prioritises function over form and while the 765LT doesn't exercise restrained beauty like Italian counterparts it's still a striking vehicle. The extra length over the 720S has it appearing caricature-like as though it was just ripped from a Hotwheels packet.
A staggered set of 19-inch front and 20-inch of lightweight wheels add to a shape that looks like it was honed in a wind tunnel rather than in clay.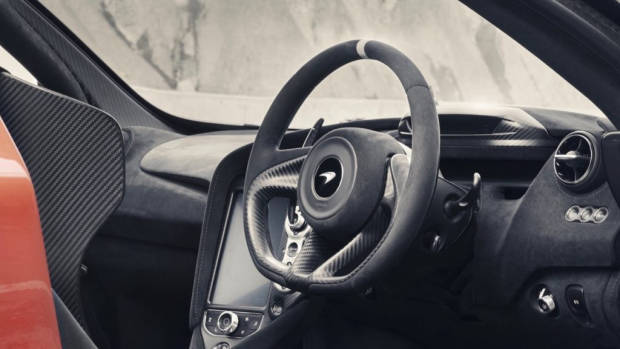 A spartan interior heavy in alcantara and carbon tops off the experience; one that is designed to offer maximum speed and thrills on the track.
McLaren has not detailed pricing for any market, though assume it will be out of reach of most buyers and north of $650,000 before on-road costs in Australia. A man can dream, though.