A pumped-up, second-generation BMW 2 Series Active Tourer has made its European debut overnight, but this time around, the small MPV will not come to Australia.
Overseas, four model variants will be available at launch in February 2022, with two plug-in hybrid (PHEV) powertrains to follow shortly after.
The new 2 Series Active Tourer will again compete squarely against the Mercedes-Benz B-Class in the European five-seat people mover class.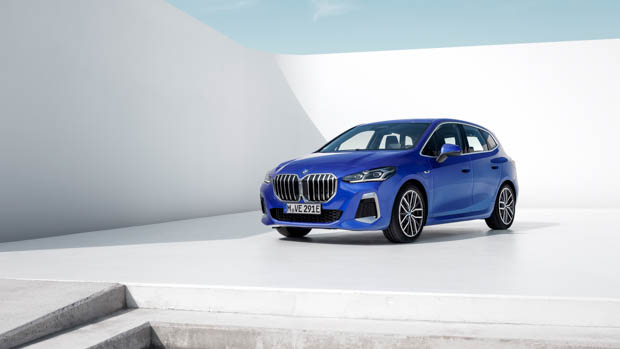 Internally codenamed the U06, the second-gen Active Tourer measures in at 4386mm long, 1824mm wide and 1576mm wide, with a wheelbase of 2670mm – making it 32mm longer, 24mm wider and 21mm lower when compared to its predecessor.
The 2 Series Active Tourer is the next model to get BMW's more strongly emphasised kidney grille proportions, though the tall 2 Series sports a grille shape more akin to the G10 X5 large SUV than the exaggerated form found on the G80 M3 and G82/G83 M4 sports cars.
The interior takes design cues from BMW's incoming flagship model, the all-electric iX large SUV, implementing a slim instrument panel, a large and curved touchscreen display, a floating armrest and an integrated control panel.
One of the biggest changes to the interior functionality is the removal of the well-respected iDrive rotary dial which has been a feature of BMW models for the last 20 years.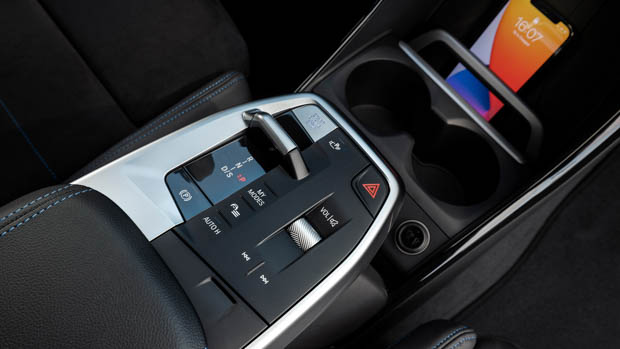 Owners will now operate the infotainment and navigation system via a touchscreen rather than a physical dial in what BMW calls the iDrive 8 system.
BMW's rotary dial was so successful that several other car manufacturers including Mazda have introduced similar systems into their cars.
What models are on offer for the 2 Series Active Tourer?
There are six variants of Active Tourer on offer for Europe, starting with the 218i. All are fitted as standard with dual-clutch automatic transmissions with a manual gearbox not returning to the model.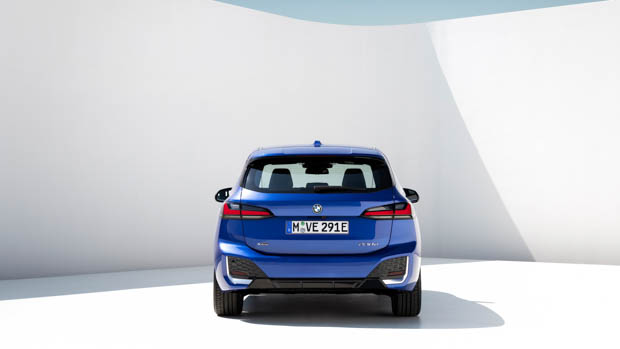 The entry-level 218i features a turbocharged inline three cylinder engine which produces 100kW of power and 230Nm of torque.
Next up is the 220i, which brings 48v mild hybrid technology to the fore. A 115kW/240Nm turbocharged 1.5-litre three-cylinder engine will be supported by a 14kW/55Nm electric motor, taking total outputs to 129kW/ 295Nm.
The top-shelf petrol-only engine will be the 223i, featuring the same 48v hybrid technology as the 220i but adding a larger 2.0-litre turbocharged four-cylinder engine producing a combined 174kW of power and a particularly stout 415Nm of torque.
The 218d will be the only diesel variant in the range, representing a long-term shift away from majority diesel propulsion in this segment in Europe. The 218d is powered by a 2.0-litre four cylinder turbocharged engine which produces 110kW of power and 360Nm of torque.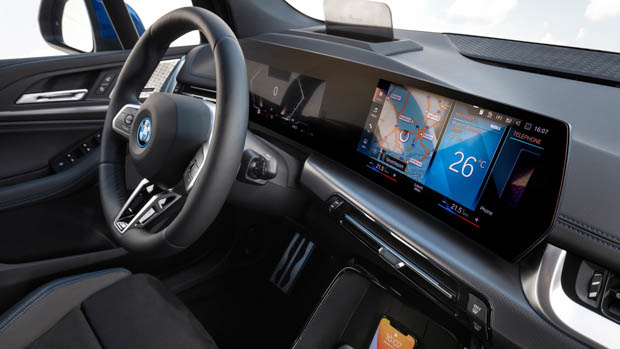 Two plug-in hybrid electric models will follow in the summer of 2022, with both the 225e and 230e fitted with BMW's xDrive AWD system.
The first of the PHEVs, the225e, will combine an electric motor located on the rear axle which produces 80kW of power along with a turbocharged three-cylinder petrol engine which pushes out 100kW for a total of 180kW of power.
The 230e will also combine an electric motor with petrol power, with outputs of 110kW of petrol power combined with 130kW of electric power (240kW total).
Both hybrid 2 Series models can be driven in electric-only mode for an estimated 80km based on the WLTP cycle.
New interior and infotainment design
The updated interior of the Active Tourer is heavily inspired by the iX electric car. 
The biggest update to the infotainment has been the implementation of iDrive 8 which will be run through a 10.25-inch BMW curved display which is connected to a 10.7-inch control display.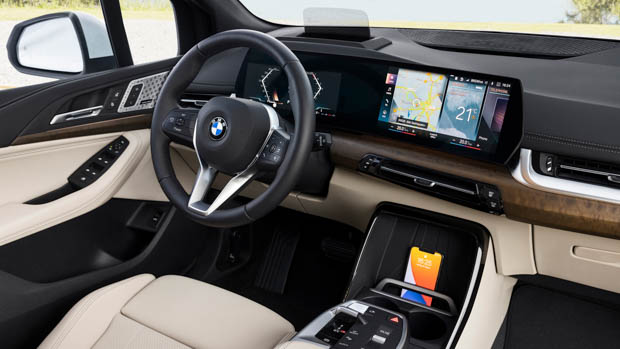 Apple CarPlay, Android Auto, 5G connectivity, augmented reality maps and voice assistant are all standard with the new infotainment.
The traditional iDrive rotary dial has been removed and will instead be controlled via intuitive touch control and voice control.
The Active Tourer is plenty practical too, with a boot space measuring 470 litres, expanding to 1455 litres with the seats folded.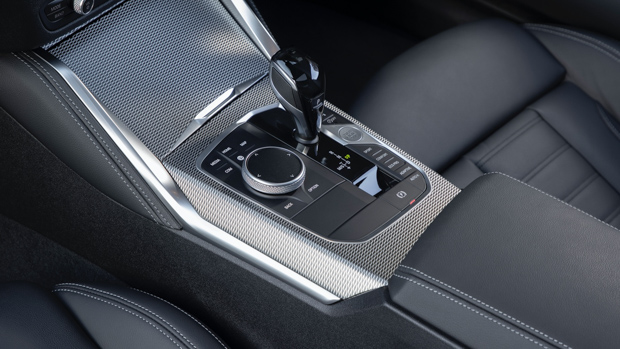 2 Series Active Tourer not returning to Australia
BMW Australia has confirmed that the second generation Active Tourer will not be coming onto Australian shores.
A BMW spokesperson told Chasing Cars that "there are no plans to introduce the new BMW 2 Series Active Tourer".
"The BMW 2 Series Active Tourer has always been a niche product for us in Australia and we will continue to cater to customers by bringing in products that suit their requirements".