Skoda's first EV is coming; it's called the Enyaq iV and sits on the same MEB platform that will underpin the entire Volkswagen ID range.
Thomas Schäfer, CEO of Skoda, was very excited about the Enyaq's launch. "The ENYAQ iV sees the start of a new era for ŠKODA. This is our first all-electric vehicle… we are making E-Mobility Simply Clever – with long ranges, quick charging, ease of operation and affordable prices."
Initial pictures suggest the Enyaq will be a great looking vehicle if perhaps a little pragmatic. It's different to the out-there VW ID range; instead, it adopts current Skoda design language. There is undoubtedly hints of Scala and Octavia in the design, but the Enyaq has much shorter overhangs than either.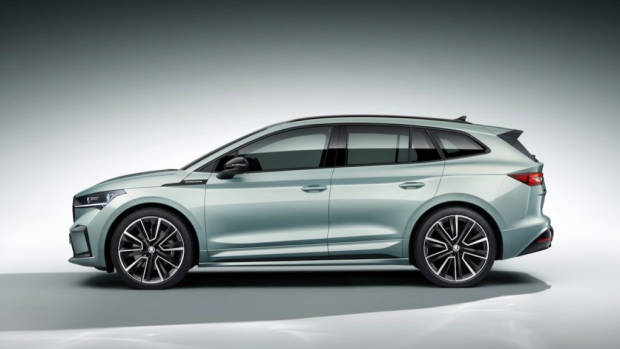 Dimensions of the Enyaq are somewhat similar to the Octavia, it's 10mm shorter at 4,649mm, but 65mm wider (1,879mm) and Skoda class it as an SUV, hence it 1,616mm height. The Czech brand claims an impressive 585L of boot space on offer, too.
That is, naturally, down to its EV underpinnings. When Enyaqs begin arriving with customers, Skoda says they will offer five powertrain combinations with a maximum range of 510km.
To reach the impressive 510km figure, you'll need the Enyaq 80 powered with the largest 77kWh battery pack. In rear-drive configuration, the 80 touts outputs of 150kW and 310Nm from a rear-mounted electric motor.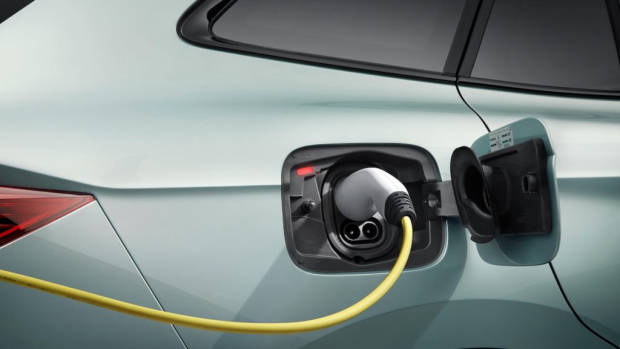 Less powerful options are available, starting with the entry-level 109kW Enyaq 50 which claims 52kWh of usable battery capacity, rear-wheel-drive and a V-Max of 160km/h. That equates to WLTP certified range of 340km.
The more potent Enyaq 60 offers beefier outputs of 132kW and 310Nm and 58kWh of battery capacity which the brand says is enough for a 390km range. There's also an 80x variant on offer with the 77kWh battery, but all-wheel-drive power and torque figures sit at 195kW and 425Nm, and the claimed range is 460km.
Those looking for Octavia RS rivalling performance may find themselves looking to the RS, a more athletic variant with all-wheel-drive – courtesy of dual motors – and outputs of 225kW and 460Nm. Although the range drops to 460km, the RS will complete the standard sprint in just 6.2 seconds.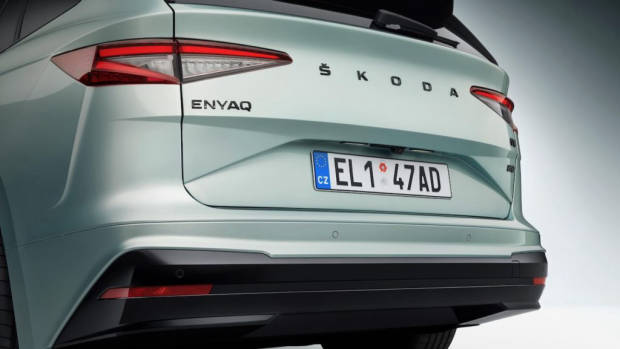 A bonus of the most powerful Enyaq RS is its ability to tow a 1,400kg load with a retractable tow-bar offered as an option on the most expensive variant.
The Enyaq 50 is limited to 50kW fast-charging, while the 60 can charge at 100kW. The three variants equipped with the 77kWh battery can be charged at up to 125kW.
Inside Skoda has employed sustainable materials everywhere, with many recycled and ethically sourced substances available. We particularly like the pictured tan almost houndstooth fabric on this founders edition.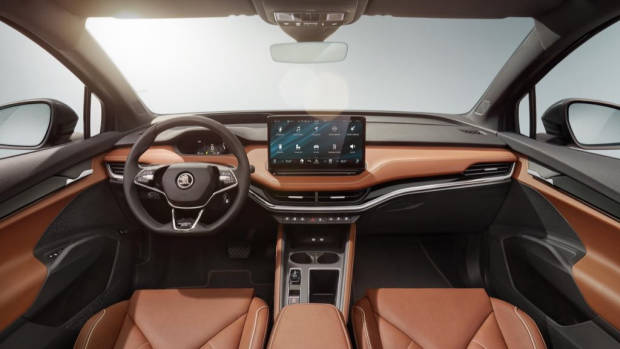 The design is contemporary without being overwhelming, the digital driver's display and large 13.0-inch centrally mounted touchscreen will make it easy to understand for newcomers. The centre console is split-levelled, too, allowing for tidy item storage.
Images suggest that the cabin will be an airy place to spend time, though we hope to confirm that as soon as possible.
The Founders edition is limited to 1,895 units, a reference to the brand's 125th anniversary and deliveries will start in the second quarter of 2021. The limited-edition boasts an illuminated front grille, a choice of two colours, 21-inch alloy wheels and more aggressive designs for the front and rear bumpers.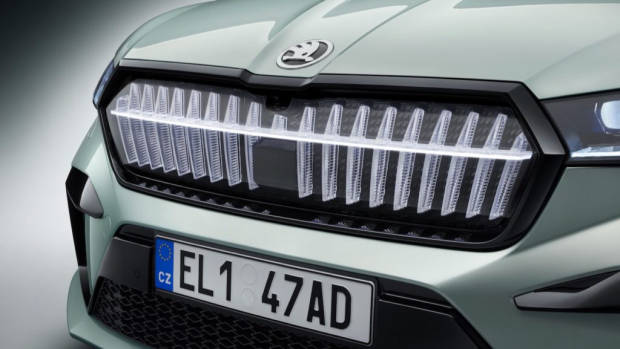 In typical Skoda fashion, there are plenty of practical touches to this EV with cleverly divided pockets under the boot floor to store charging cables, charging socket cap and extra storage, too.
Skoda is taking pre-orders for the limited Enyaq Founders Edition now, though exact Australian details are yet to be confirmed.