Volkswagen and Peugeot wagons have a new competitor on the block, the BYD e6, which is now on sale in Australia.
Priced at $39,990 before on-road costs, only 15 examples of the e6 wagon will be available Australia-wide – at first.
As usual, driveaway pricing is based on the buyer's state of residence. Driveaway prices for EVs can vary widely due to registration incentives in some jurisdictions – and that is before factoring in post-purchase EV incentives in other parts of Australia.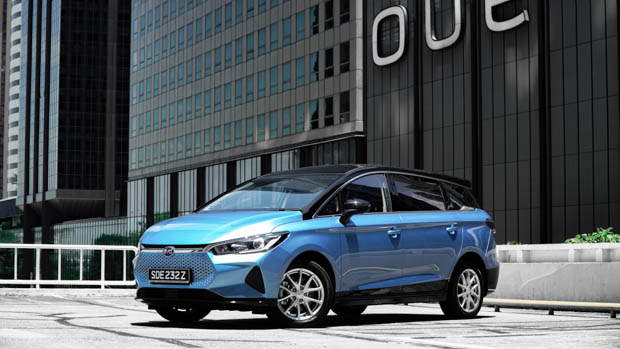 Styled like a high-roofed station wagon, the 2022 e6 will be one of the cheapest electric cars on the Australian market – sitting below the $44,990 MG ZS EV.
Power and specs
The BYD e6 features a 71.7kWh usable battery pack that can provide up to 415km of range on the WLTP cycle.
Powering the e6 is a 70kW/180Nm electric motor which is mounted on the front axle. It helps propel the e6 on to a top speed of 130km/h. This front-drive wagon is no rocketship but we can't think of a car better for the inner city school or work commute.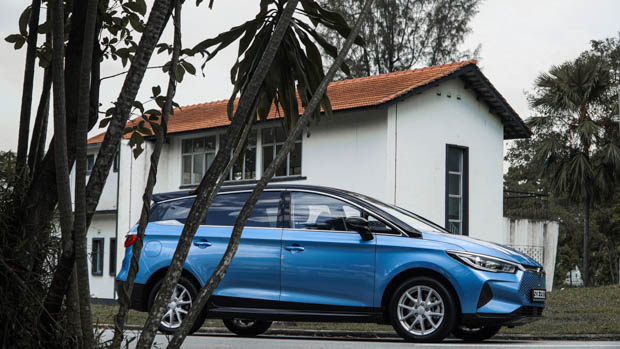 It is a heavy car, though, weighing in at close to two tonnes (1930kg). That is to be expected with heavy battery packs onboard.
Technology and safety
Inside, the BYD e6 will feature a rotatable 10.1-inch touchscreen for the infotainment system, along with a 5.0-inch multifunction display, four-speaker sound system and leather upholstery.
On the safety side of things, the e6 comes with hill-start assist, speed limit recognition, tyre pressure monitoring, reverse camera, rear parking sensors and four airbags.
While both technology and safety seem to be more on the basic side, it is to be expected when costs are kept so low. Money has clearly been spent where it matters and that is the batteries and drivetrain.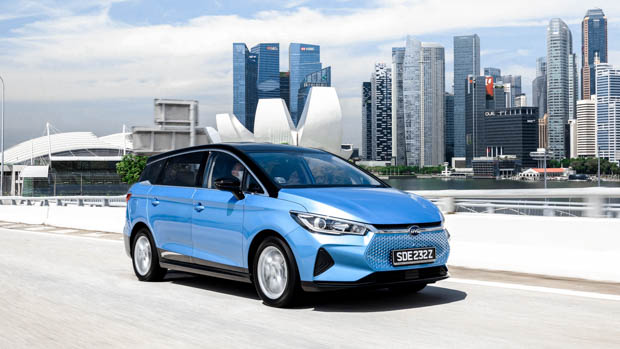 What is BYD and where did they come from?
BYD is a Chinese vehicle manufacturer. It specialises in the production of cars, trucks, forklifts, electric bicycles and, of course, electric vehicles. Its range of cars will be imported into Australia by a company called Nexport and sold online via the EVdirect.com.au website.
While it certainly does not have the same brand recognition as companies such as Mazda and Hyundai, overseas BYD is a significant company in the automotive industry.
In 2020 alone, BYD sold 520,000 vehicles as the sixth largest manufacturer in China.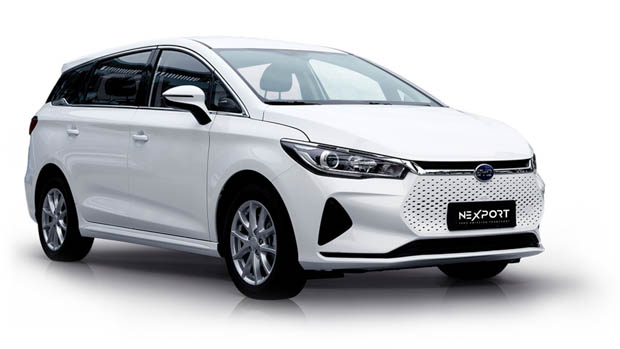 Selling electric vehicles at the price of internal combustion equivalents is the company's speciality and this clearly shows with the e6.
If the company can continue to sell their cars at such low prices, it's likely they will be a popular option in the Australian automotive landscape.
The e6 will be sold alongside the T3 van and a range of BYD passenger vehicles which have been confirmed for Australia.