Driving an electric vehicle between Melbourne and Adelaide will be a less nerve-wracking experience thanks to the arrival of a new ultra-rapid charging station at Horsham in western Victoria.
The new Horsham charging point is fitted with two 350kW chargers that could deliver about 450km of range in 15 minutes in an EV capable of charging at the full 350kW/hour rate. At present, only the Porsche Taycan is set up for 350kW charging, though it is software limited to 270kW/hour. The recently updated Tesla Model S Long Range Plus is capable of charging at 250kW/hour.
The charging station fitted by Chargefox will be equipped with both the CCS2 and CHAdeMO plug types, with two additional 50kW chargers available at the station.
Chargefox has filled in a key blank with the Horsham outlet, with the distance between their nearest two stations in Keith, South Australia, and Ballarat, Victoria previously stretching 390kms and was simply too far for many EVs to cross confidently. That gap has now been shrunk to about 200km apiece between Keith, Horsham, and Ballarat.
It will mean the Adelaide to Melbourne route using the Western Highway will now have at least five rapid-chargers that will allow EV owners to stop for shorter charging periods instead of waiting for the battery to fully charge – a process that takes significantly longer once the battery reaches 80 per cent. Typically, after this point, charging rates fall considerably.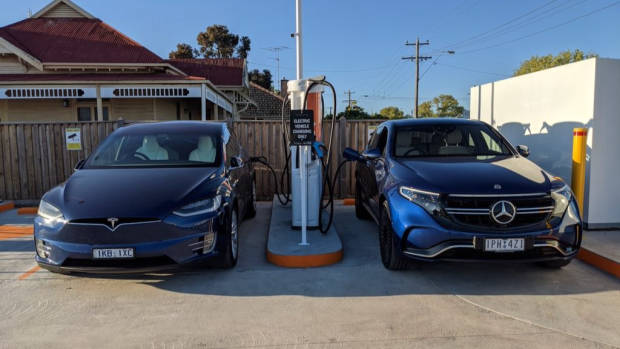 Chargefox CEO Marty Andrews said the superhighway is the first of the major routes to be planned for Australia with a Brisbane-Sydney Melbourne route soon to follow.
'It's only the very smallest city cars that will struggle to make that now, most cars will get there comfortably,' Mr Andrews told Chasing Cars.
Chargefox now has 16 ultra-rapid stations across the country and says they are all powered by 100 per cent renewable energy
The fast-charging infrastructure outclasses the capability of the vast majority of EVs currently available, with the likes of the budget-friendly Nissan Leaf only able to charge at 50kW, and the new Audi e-tron SUV capable of charging at 155kW.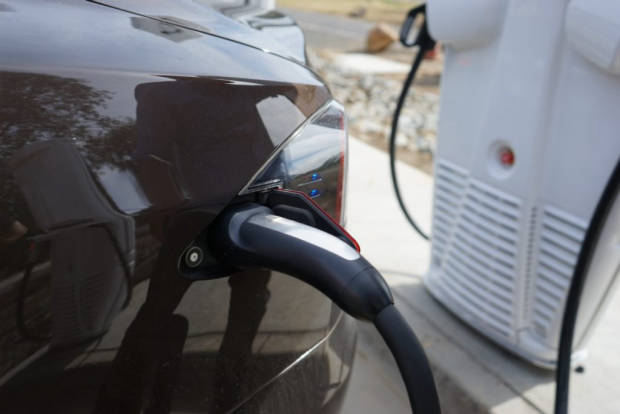 Victorian energy minister Lily D'Ambrosio, said the continual rollout of charging technology was important to give people the confidence to purchase an electric vehicle.
"Chargefox's seven stations across Victoria will help build confidence to make the move to sustainable vehicles and power our electric future," she said.