Lexus' commitment to safer roads is currently on display in Queensland with a specially outfitted pair of the Japanese brand's RX450h SUVs taking to the streets of Ipswich.
The pair of vehicles have been outfitted with Dedicated Short Range Communication (DSRC) devices which work in tandem with the rest of the vehicle's technology.
It forms part of a push towards Lexus' vision of zero congestion, fatalities and vehicle emissions globally, but also mirrors the Queensland Government's ambition for safer roads.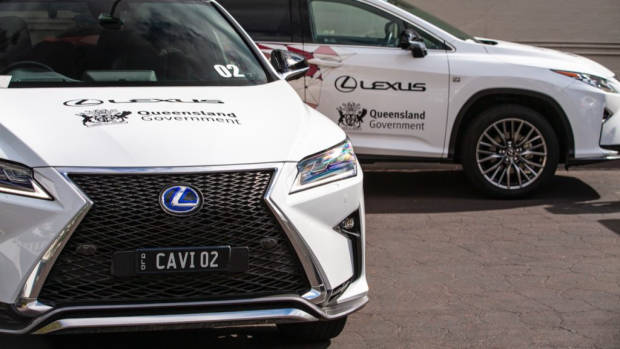 Lexus is displaying a future-mobility philosophy now wholly unlike JLR's, shown off by their recent development of predictive touchscreens.
It forms a growing trial in Ipswich, which Queensland transport minister Mark Bailey is rather excited about "It's great to see major car manufacturers get involved in the testing of connected vehicle technology in Australia".
As the end goal, the pilot program is slated to grow to 500 cars in Ipswich which will include some belonging to the general population.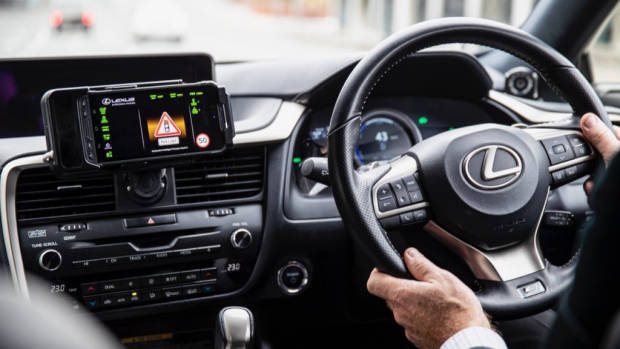 It's evident in the photos that, for now, the technology is very much in a prototype phase with specialised sensors, data-loggers and read-outs hanging off the pair of RXs.
The vehicles on trial are otherwise a standard Lexus RX450h powered by the pairing of a 3.5-litre petrol V6 and series hybrid system to produce 193kW/335Nm and fuel efficiency around 6L/100km.
That means the usual safety technology, including lane-keep assist, adaptive cruise control, and blind-spot monitoring are all present and functional in tandem with the extra technology on-board.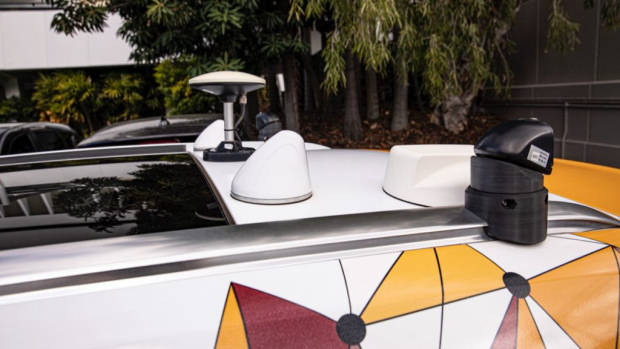 Chief executive of Lexus Australia Scott Thomson mirrored Mr Bailey's excitement at the prospect "Through our participation, we are taking advances in safety technology out of the laboratory and putting them where they belong – on our streets".
The DSRC systems installed in the test cars can currently communicate with street furniture like traffic lights, and provide information to the driver about approaching traffic lights. For example, reminding the driver to brake if the signal is red ahead.
This extends to pedestrians and vulnerable road users where the system is aware that there might be a pedestrian crossing where a driver is turning right and alerts them ahead of time.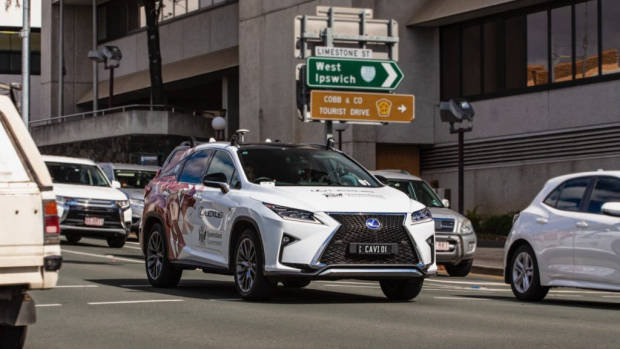 These alerts can currently extend to changing speed limit zones such as roadworks or school zones, while simultaneously making the driver aware of potential road hazards such as significant potholes, other road incidents and even flooding.
Peer-to-peer communication is built into the test of two cars currently. An example of this in use being that one can warn the other if it has stopped in an unsafe place. Another implementation being LED brake lights which will flash to notify the car behind that this vehicle or one ahead is stopping in a hurry.
As this communications technology is rolled out to the larger sample size of 500 cars in Ipswich, Lexus will be able to aggregate the data and refine systems that will eventually become the key to safe driverless tech, as the industry marches towards full autonomy.