The Australian federal government has made some of its strongest noises yet that key accident-avoiding braking technology will be made mandatory for new cars as early as 2022
Autonomous emergency braking, often abbreviated as AEB, automatically slows or stops a car when it detects that a collision with an object is imminent. The most basic AEB systems can detect cars, but more sophisticated systems also sense pedestrians and cyclists, making the technology particularly useful in city environments.
Despite not being mandated, AEB has become increasingly common on modern cars across all price brackets but there are some notable exceptions. Popular vehicles like the MG MG3 and Honda Jazz hatchbacks and the Volkswagen Amarok ute do not offer AEB at all, while a number of luxury cars – including the Porsche Macan SUV – offer AEB only as an option.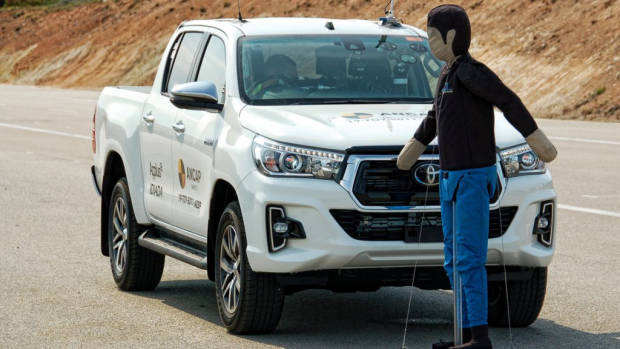 This week's move towards mandatory AEB arrives in the form of a recommendation detailed in the Australian Government's latest Regulation Impact Statement. The note stated the Australian Design Rules should be updated with a requirement to include car-to-car and pedestrian-detecting AEB on newly-introduced cars by July 2022, and then to all existing on-sale models by July 2024.
While regulations will mandate the basic forms of the automatic braking technology, cyclist-detecting AEB and lane keeping assist have been left off the table for now.
The change would be effected by way of an amendment to the Motor Vehicle Standards Act 1989 – a piece of federal government legislation that can be altered by vote of Parliament.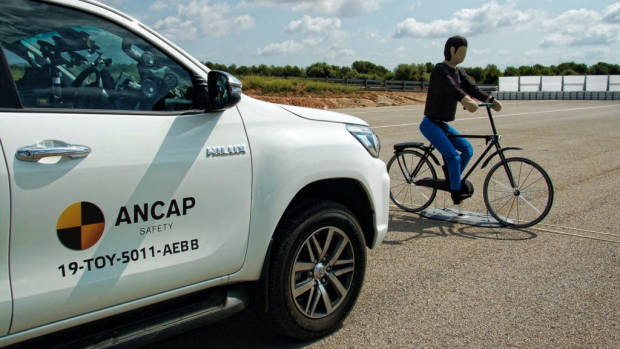 The move to require AEB would bring Australia into line with existing regulations in Europe, and was welcomed by local safety authority ANCAP – which requires the presence of AEB for any car hoping to achieve its five-star rating. However, there is no requirement for manufacturers to receive an ANCAP score.
ANCAP Director Rhianne Robson said car manufacturers were already heavily investing in the important safety technology.
"Our latest analysis of new light vehicle sales shows voluntary fitment of AEB has increased to 66 per cent, with 186 new light vehicle models equipped with this life-saving technology as standard," Ms Robson said.
"The proposed regulatory move will help close the gap among vehicle models that are yet to voluntarily include AEB, and we encourage the introduction of an ADR that mandates AEB in the same timeframe as the EU to ensure all new car buyers benefit from this important technology," Ms Robson added.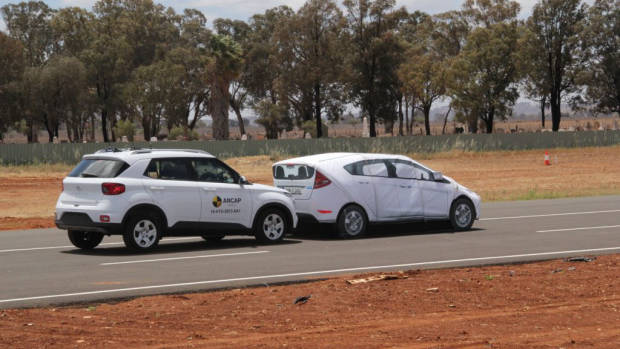 Manufacturers are increasingly placing importance on AEB, with private buyers and fleet buyers seeking out vehicles with a five-star safety rating, to the point that Mitsubishi stopped making its long-running Pajero, in part, for the old platform's incompatibility with the safety tech. 
AEB, which is available in various forms including low speed, high speed and cross traffic detection, has been shown to reduce the total amount of reported crashes by 55 per cent, according to the United States Insurance Institute for Highway Safety.