The Takata airbag scandal is the biggest recall in history, with a wide range of manufactures and models affected over a number of years and has so far resulted in 29 deaths and 320 injuries worldwide, with one Australia losing their life.
A fault in the manufacturing process means that as the airbags age some types either do not function correctly in a collision known as the 'Beta type,' while the 'Alpha type' is known to explode and deploy shrapnel at speeds high enough to kill or seriously injure someone.
But despite repeated pleas and a no-cost replacement of the airbags, the Federal Chamber of Automotive Industries (FCAI) says the amount of cars that are still fitted with these airbags is alarmingly high.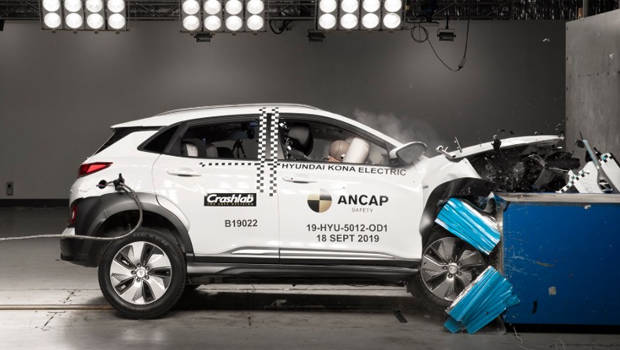 As of September 30, there were around 90,000 cars vehicles that had yet to receive the repair in Australia, while an additional 260,000 were considered untraceable – meaning the cars were likely to be crashed or crushed, but there is no way of knowing if they were simply unregistered and sitting in a backyard.
"The problem now that we are getting down to the pointy end is that we have a number of cars that simply cannot be found," said Lenore Fletcher, director of public affairs at the FCAI.
Ms Fletcher said with virtually no international or even interstate travel around Christmas time, people are expected to take to the highways en masse for their annual get away over the school summer holidays.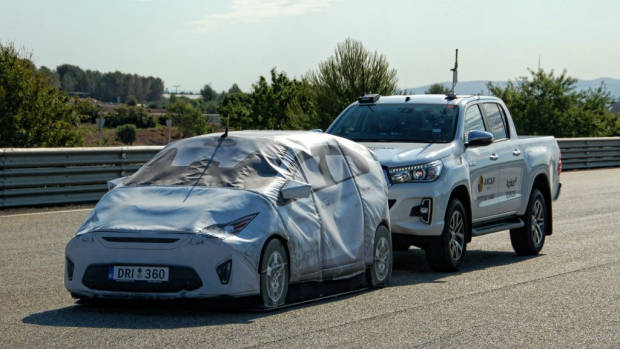 With so many unrepaired and potentially deadly cars in Australia – with many of them still on the roads – Ms Fletcher said people should get in the habit of not just checking their own vehicle but every car they travel in.
"We really want people who are getting into a car to check it, so it could be that you are getting into an Uber to check it, or into a friend's car or your father's car and you can quickly check it on your phone," she said.
"All you need is the registration number and the state of the registration and you can text that through to our number or you can check it on our website.
"Then you can make your own decision on it, because it's not just the driver who is potentially injured or killed – it's anyone in the car," she said.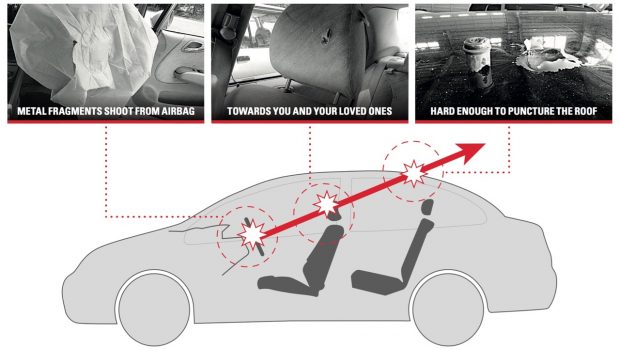 Faulty Takata airbags have already killed unsuspecting people in Australia, and a fatal outcome is possible for anybody driving or riding in a car with unrepaired airbags.
To help motivate drivers to get their cars repaired, all states and territories have now introduced a policy that cancels the registration of vehicles with the most dangerous 'Alpha' airbag type fitted until the issue is fixed.
Ms Fletcher said the FCAI has to make several attempts to contact the person – with some people contacted over 40 times through letters, email, social media and in person visits before the issue was fixed – but they found deregistration had dramatically accelerated the process.
"We'll even come and fix it in your driveway but these people refuse to let us near the vehicle so that is an issue," she said.
Ms Fletcher said the program had been a concerted effort by all the manufacturers who all showed a considerable financial and time commitment into the recall.
"I've been in the industry for a really long time and I can tell you that I've never seen a program where so many brands have worked with the same aim, the same commitment and the same emphasis," she said.
To check if your vehicle is fitted with a fault Takata airbag head to: https://ismyairbagsafe.com.au/ or text 'Takata' to 0487 AIRBAG (247224).