Search Results for ""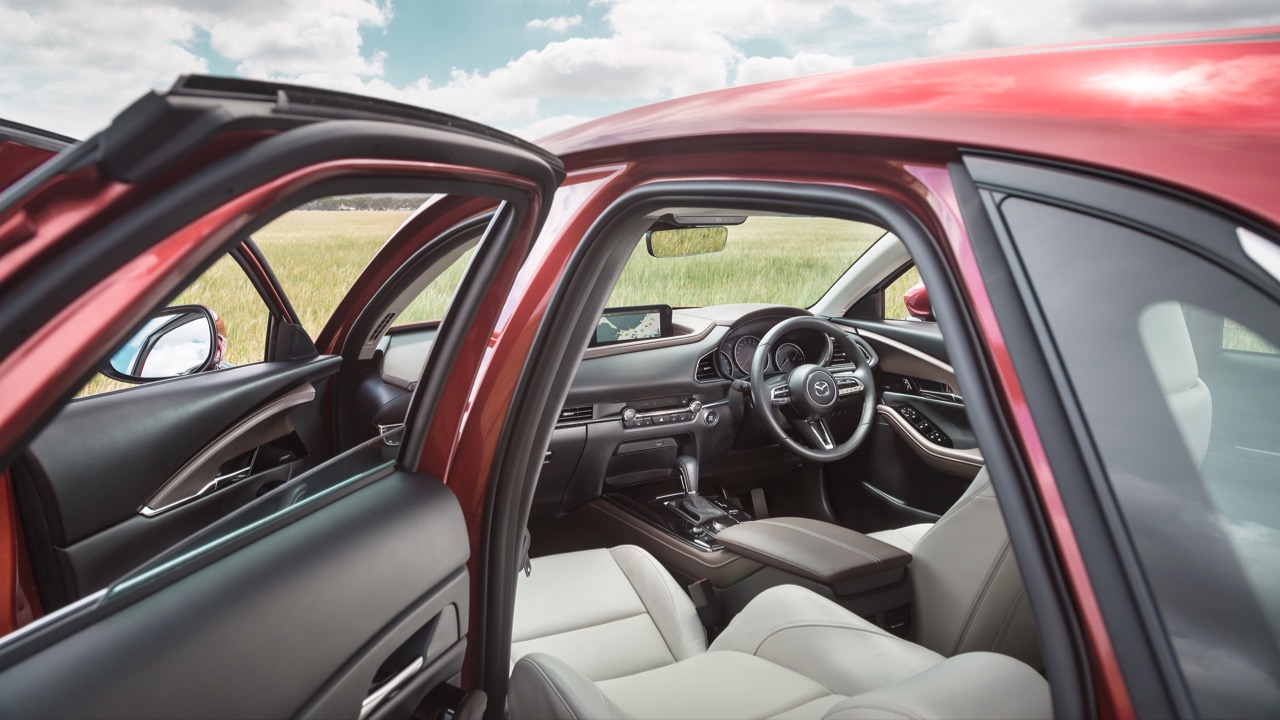 Mazda CX-30 SUV fills a range gap you might not have considered
Few people would have suggested that Mazda needed another crossover to sit between the CX-3 city SUV and the uber-popular CX-5 midsizer – but extensive research conducted by the Hiroshima-based brand, and by their Melbourne-based Australian office, suggested just that.
Enter the 2020 Mazda CX-30 – it's officially a small SUV, but it tidily splits the difference between the CX-3 and CX-5, offering the easy parkability of the former with cabin space remarkably close to the latter. Oh, and it's not a CX-4 because Mazda already sell a car under that badge in China, and nowhere else.
Once you've accepted the name, the rest of the car goes over well, as we discovered in our first drive of the CX-30 in Germany and our test of the CX-30 Astina on Australian roads this month. You'll shortly be able to read more in a comparison of the crossover with some key rivals.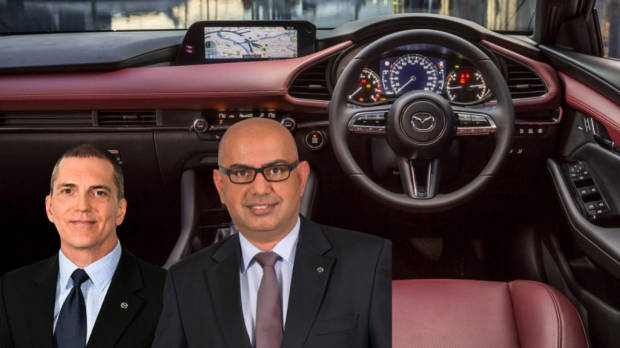 Vinesh Bhindi, Mazda Australia's managing director, and key lieutenant Alastair Doak, head of marketing at the brand, are bullish about the CX-30's chances in Australia, predicting it will jump to about 800 sales a month at first.
"If you sit in the CX-3 and the CX-5, you will see that there is a natural step between them, like there always has been between a Mazda 2 and a Mazda 3 – so to us, it is quite straightforward," Mr Doak told Chasing Cars at the CX-30's local launch in Victoria.
"When we did the research around [the CX-30 and the CX-3] 18 months ago, there was in fact not a huge amount of cannibalisation between the two, because they talk to a slightly different customer. We are very confident that both will live naturally together," says Doak.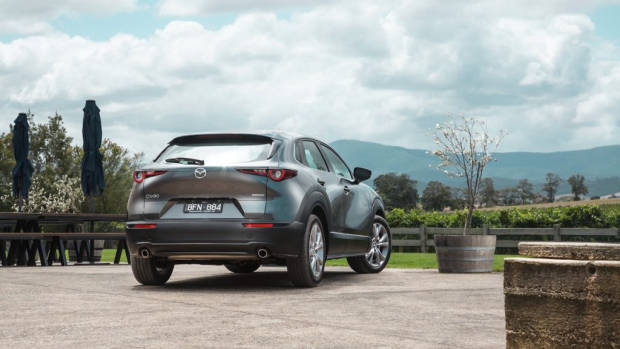 The marketing boss suggests that the diminuitive CX-3 will continue to be a first car of choice for some, as well as being a popular downsizer vehicle for those wanting maneouvrability in the city coupled to a higher driving position.
"The CX-30 is very much like a Mazda 3 buyer – a bit older, a bit more money [to spend], maybe a couple – probably kids and those sorts of things are a little bit down the track, but thinking that we could with this car. They may have a dog, they may have a mountain bike in the back.
Arriving in Australia with two petrol engines – a 2.0-litre and a larger 2.5-litre that was included at the behest of North America and Australia – the CX-30 initially runs without any sort of electrification. By contrast, the rival Toyota C-HR is available with a hybrid drivetrain.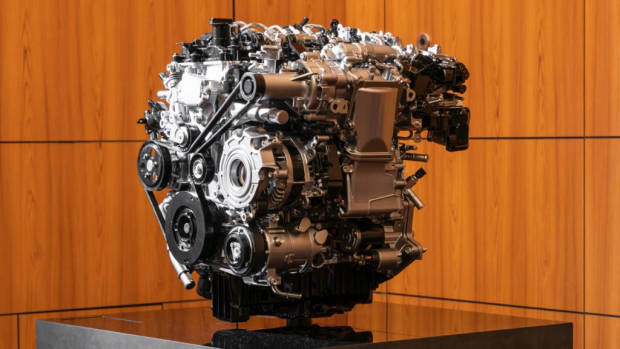 Mazda have confirmed that the forthcoming 2.0-litre Skyactiv-X powertrain will arrive with mild hybrid technology in Australia, with extended start-stop functionality, while the option of adding mild hybrid tech to today's base two-litre is a further possibility.
As for whether Australians can expect a beefier series-parallel hybrid system like that seen in Toyota vehicles, Mr Doak was tight-lipped. "That would be telling!," he says.
Toyota's C-HR hybrid ($36,440) lists combined petrol consumption of 4.3L/100km, while the CX-30 in two-litre guise claims fifty per cent higher consumption – at 6.5L/100km.
The Skyactiv-X engine will likely better the CX-30's fuel consumption – but it won't be arriving before the last months of 2020. Australia's production allocation of the new Mazda powertrain has slipped back from initial estimes.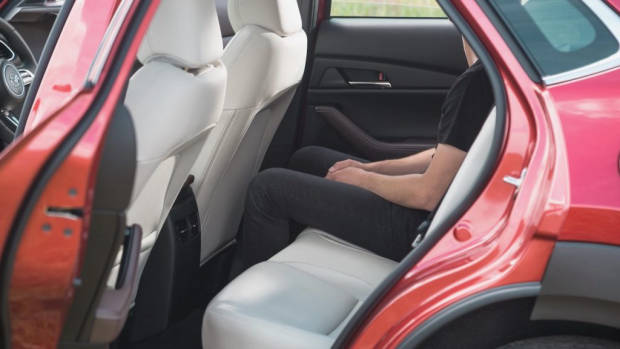 Now, an arrival "towards the end of the year is where our planning is, but exact dates and timings – we will tell you once we have locked in production and arrival times," says Mr Bhindi. The Mazda 3 with the new engine, tested here, will arrive first, with the CX-30 Skyactiv-X following a few months later.
"What Mazda Corporation decided to do was focus on Europe, and that is what they have put their efforts in [with Skyactiv-X]," Bhindi explains. "Given the changes in regulations and penalties [in the EU], that became their focus market, but we will get it soon after. We are okay with that."
The CX-30 arrives with a high standard of safety technology, though some sophisticated items like a 360-degree camera and front cross traffic alert are reserved for an optional $1,500 Vision package, except on the top-shelf Astina where it is standard. The situation is similar for Mazda 3 buyers, who have taken up the option at a higher rate than expected.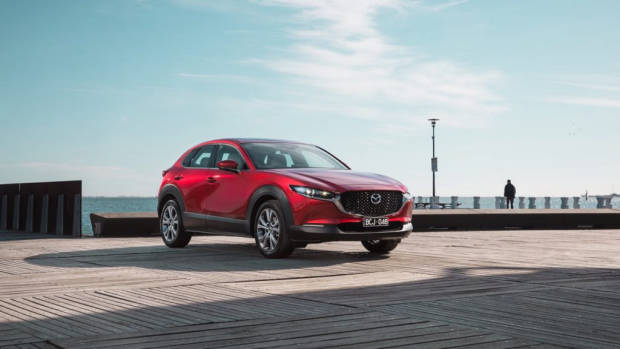 "Even since November, the take rate [on the Vision package] has improved again. It's now pushing 25% on the Mazda 3. We expect it to be similar or even higher on this car, and we're very happy with that… we think it's a great value proposition. It wasn't that long ago that we were doing [just] accessory front parking sensors, which are part of this pack, for $700, and you get a hell of a lot more than that now, with the 360 degree camera, and other things."
Mr Doak indicated that if the take-up rate hit higher than 50%, a rationalisation would be considered to include the full technology suite further down the range.
The CX-30 is now in dealerships with two engines and four trim levels, with front-wheel-drive and all-wheel-drive configurations available.
Read more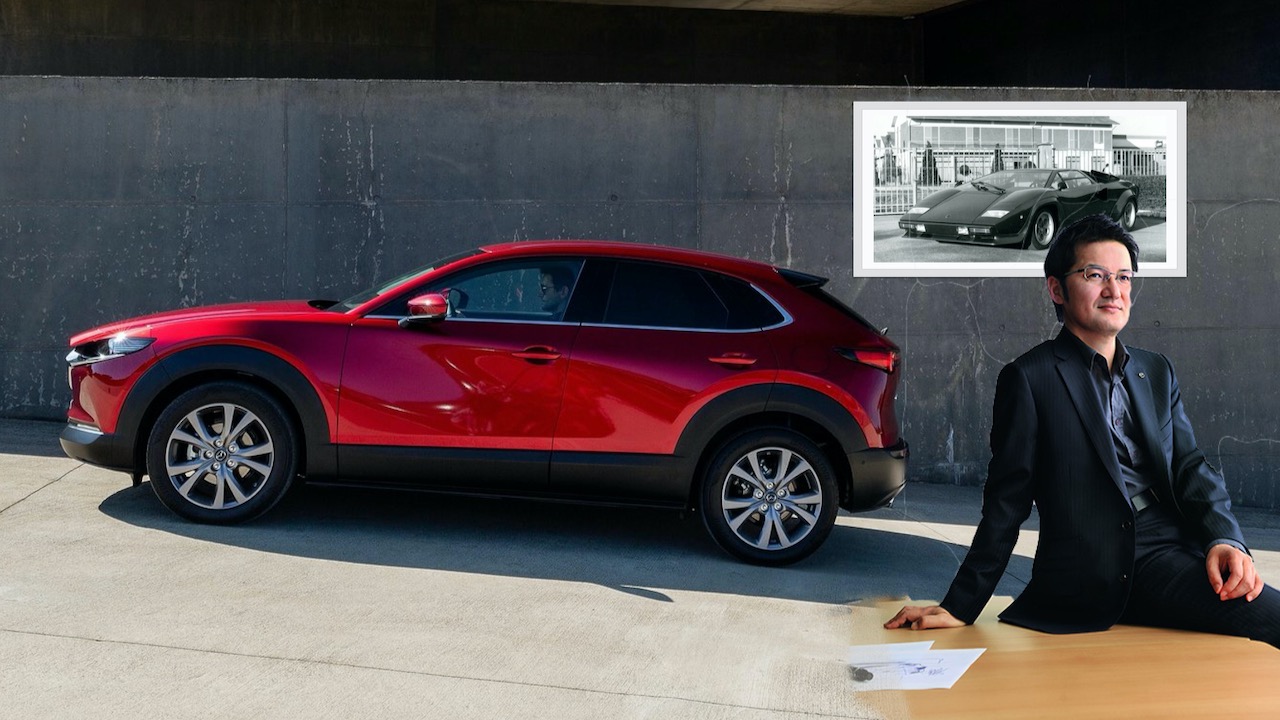 Under a Lamborghini Countach poster, Ryo Yanagisawa dreamt of designing cars
Ryo Yanagisawa, the designer of the 2020 Mazda CX-30, knew he had to design cars when he saw the Lamborghini Countach and the Ferrari Testarossa.
"It's an old story – when I was a small kid in Japan, there was this supercar boom at the time" Yanagisawa told Chasing Cars at the Australian launch of Mazda's new small crossover.
This period – the mid-eighties – saw a resurgence in high-end sports cars that were innovative mechanically and aesthetically. With new hard-edged, wedge-like shapes, the Countach and Testarossa defined the period.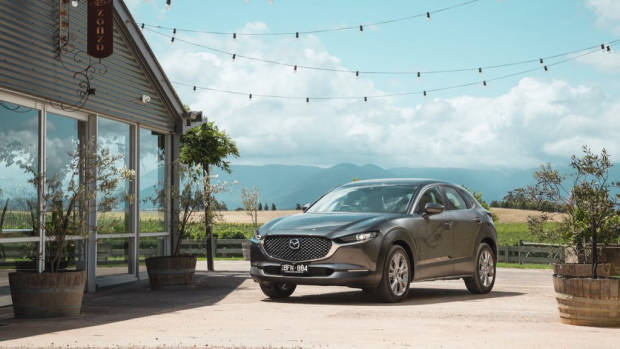 It was also a time that saw a group of Italian car designers – Leonardo Fioravanti, who penned the Testarossa among many other Ferraris, Marcello Gandini, who was responsible for Lamborghini, and Giorgetto Giugaro, who in the same period had unleashed the similarly-shaped BMW M1.
"Those vehicles were so popular among the kids in Japan, back then. I really loved the Countach – so I just wished that I could design that kind of vehicle," Yanagisawa related from his time spent growing up in Tokyo's semi-rural western district.
An owner of the rotary-engined Mazda RX-8, Yanagisawa followed Gandini into the design profession, with the new CX-30 being his third credit as chief designer at the Hiroshima-based manufacturer.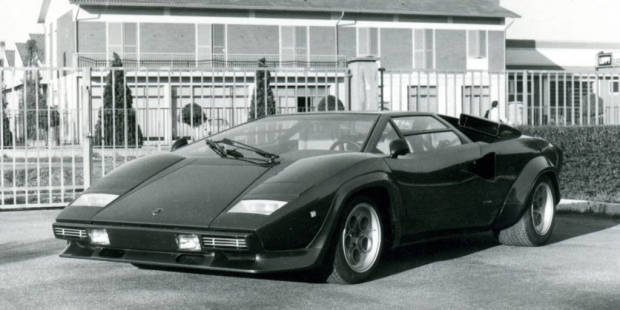 With the CX-30 landing in the popular small SUV segment, competing with the Volkswagen T-Roc and Toyota C-HR, the C-segment crossover is likely to be Yanagisawa's most commercially important design to date.
His previous stints as chief designer were on the Mazda 2 light hatchback, and before that, as the head designer of Mazda's BT-50 utility. The BT-50 emerged from Mazda's previous collaboration with Ford – and both the Mazda ute and the corresponding Ford Ranger were designed in Melbourne.
Mazda, which is known for its focus on sophisticated forms, allows its designers more leeway for creativity than many of its rivals, largely thanks to the expert abilities of their craftsmen in realising unusual shapes in the metal.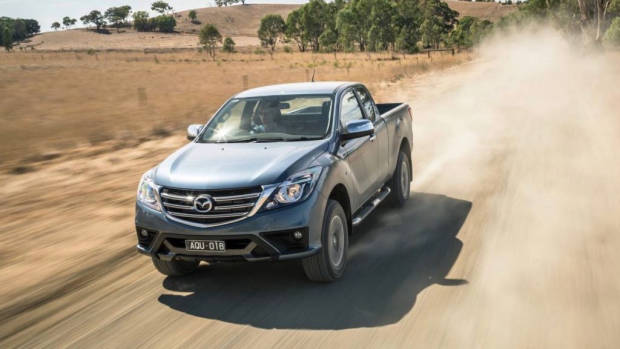 However, while Mr Yanagisawa was based in Melbourne for a time, his design inspiration is firmly planted in Japanese concepts of beauty that is subtly revealed over time.
"I was concerned about how we should show light and shadow as art – that is something we really focussed on in designing the CX-30. That kind of work started from the RX-Vision and Vision coupe [concepts]," he says.
The interplay of light and shadow on the CX-30 is mainly seen through the vehicle's unusual side profile metalwork which bears no crease lines at all – but a gradual bend in the panels grabs light from around the car and creates an inverse shadow. The effect in reality can be quite beautiful, depending on the surrounding environment.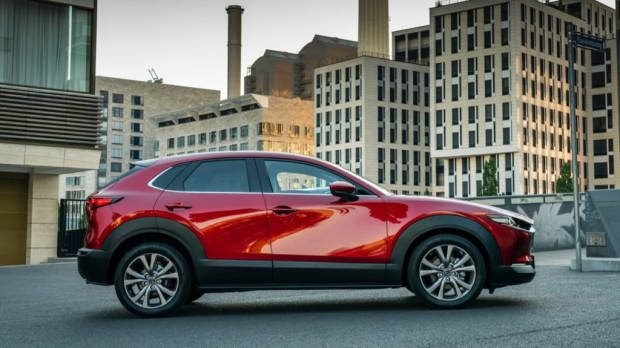 Organic shapes are in vogue at Mazda, standing in sharp contrast to the hard edges and bulky forms used by most other makers for their SUVs.
"Each [manufacturer] creates different styles," Yanagisawa says. "Using crisp lines is something that is easy to understand. What we are doing is not using such crisp lines, but somehow expressing the beauty of art."
"It may be difficult to understand the beauty of it, but we try to express the essence of it using these basic proportions. It doesn't matter what category of car it is – this [style of design] is something perpetual in terms of the beauty of the proportions."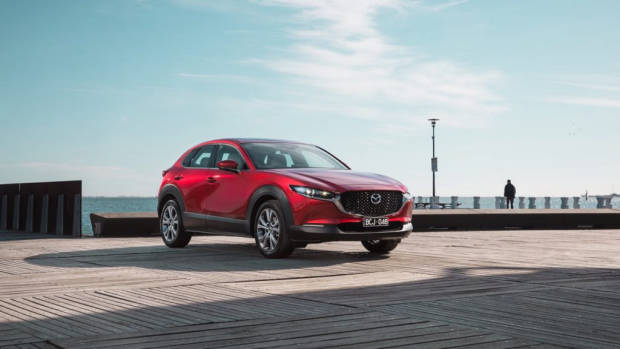 Mr Yanagisawa studied at Tokyo's Tama art school before joining Mazda in 1991. At university, he was most interested by the idea of human-centric design philosophies that blended in visual flair.
"Architectural structures don't directly influence my work, but personally, when I was a student, I learned about the Bauhaus. There is strong tension in that architecture, and I like that kind of thing," he points out.
In Bauhaus thinking, form follows function – with buildings naturally guiding their inhabitants in how to navigate and use them. The same concepts feed into Mr Yanagisawa's work here.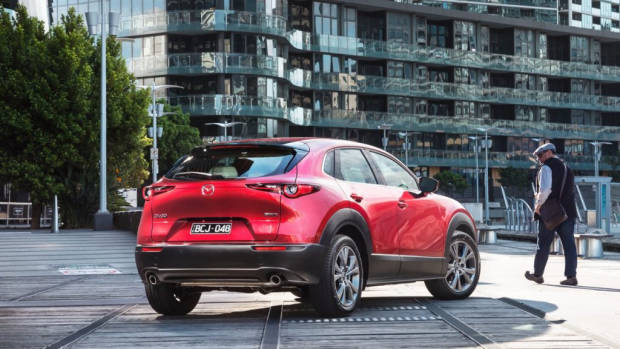 "The CX-30 is a vehicle that will be used by families – so it should be more practical. That's somewhere we made sure we differentiated from [the related Mazda 3]," Yanagisawa says. He points out the accommodations made to heighten the rear roofline without visual weight, and the measures to add rear legroom and cargo space.
One of the CX-30's most controversial design elements is the use of black cladding around the lower portion of the body. Plastic cladding is a common trope in crossover design, but the CX-30's ratio of cladding to paintwork is higher than most.
Mr Yanagisawa says it helps to lighten the appearance of the car and prevent the CX-30 from looking too "chubby" – though he understands some would prefer body-coloured panels there.
So, should we expect to see Yanagisawa's design filtering through different Mazdas – including the new BT-50 ute, to be revealed this year?
"I think it's possible to apply this new iteration of Kodo [broadly]," he says. "Of course – we need to think about how to apply these things case by case."
Read more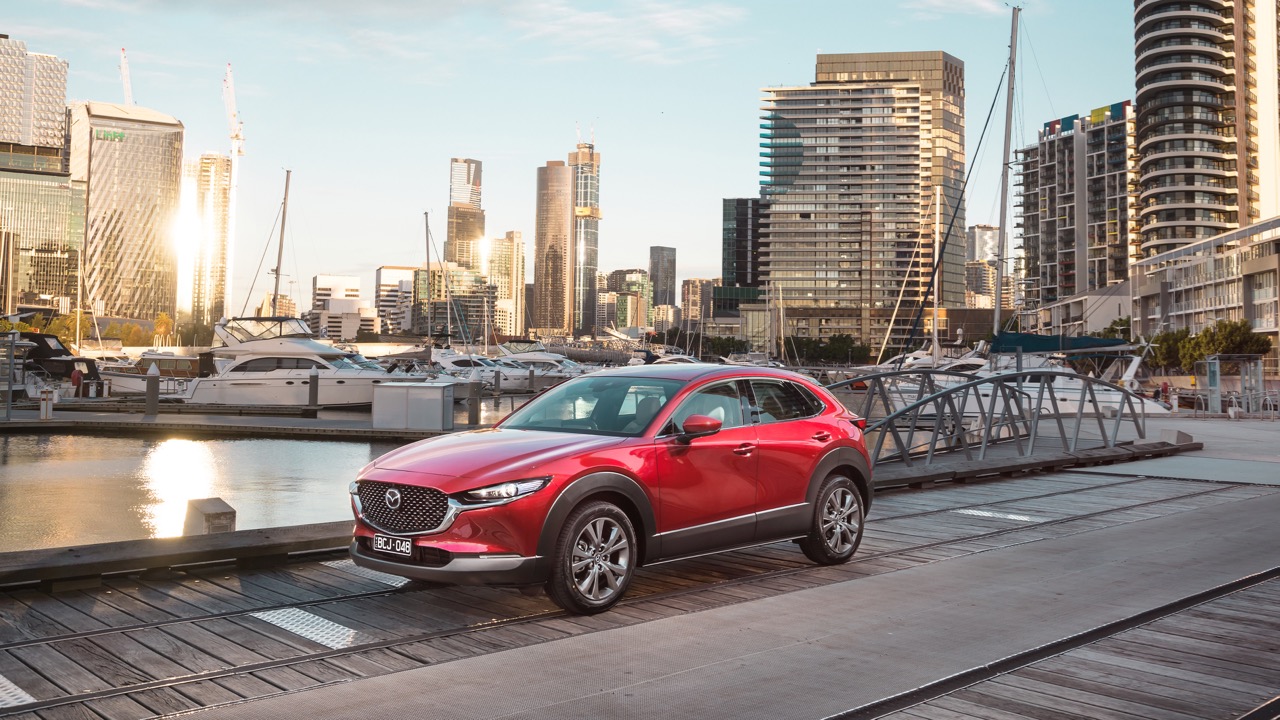 Mazda CX-30: Australian pricing locked in for goldilocks SUV
After confirming the CX-30 for Australia earlier this year, Mazda this week released final pricing and specifications for their 'goldilocks' sized SUV that slots between the CX-3 and CX-5. The handsome CX-30 features Mazda's seventh-generation Kodo design language and competitive pricing for its arrival next January.

Mazda claim the size of the CX-30 strikes an ideal point in compact SUV dimensions. The CX-30 attempts to maintain the excellent manoeuvrability of the CX-3 while affording almost as much cargo space as the larger CX-5.

With the size and pricing of the CX-30, Mazda are directly targeted the growing 'big-small' SUV niche, where cars like the funky Toyota C-HR and Honda HR-V already sit – and where the soon to arrive Volkswagen T-Roc will also compete.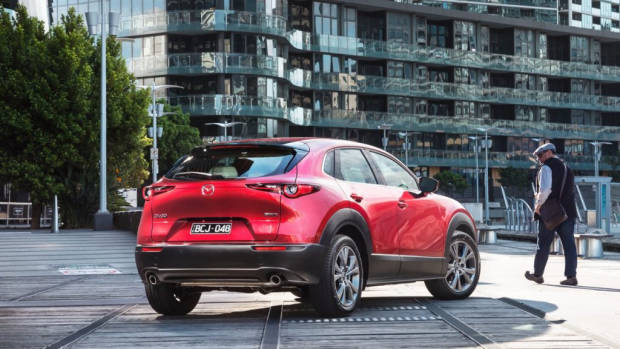 Four trim levels and two engine options will be on offer for the CX-30 in Australia at launch, kicking off with the $29,990 (driveaway pricing not yet available) G20 Pure variant and topping out with the $43,990 G25 Astina AWD (driveaway pricing not yet available).

With the entry price calling for a $450 premium over a similarly equipped $29,540 ($33,231 driveaway) Toyota C-HR, Mazda will be relying on the more premium feel to appeal to private buyers.

The CX-30 is really a handsome thing to behold in the flesh. The Kodo design language has spawned a cohesive and minimal front end, with the ingenious 'S' shape reflection on the flanks a personal highlight.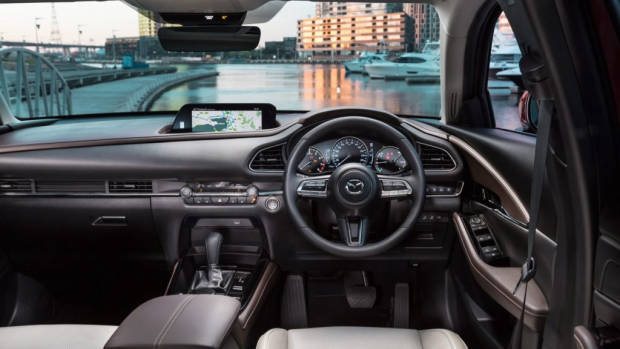 Mazda has really pushed to their premium philosophy inside the CX-30, their human centred design approach lending comfortable ergonomics which are complemented by dashes of quality leather and serious square-footage of soft-touch plastic to give the affordable SUV an ambience near Audi level.

When the CX-30 arrives it will be available with a choice of two powertrains: the first and likely biggest seller is a two-litre four cylinder Skyactiv petrol engine with 114kW/200Nm. With this engine claimed fuel consumption is an impressive 6.5L/100km, but acceleration is a more modest 10.1 second 0-100km/h claim for this G20 powertrain.

The G20 engine will be available across all variants, though only in combination with a six-speed torque converter automatic and front-wheel drive – no manual is coming to Australia.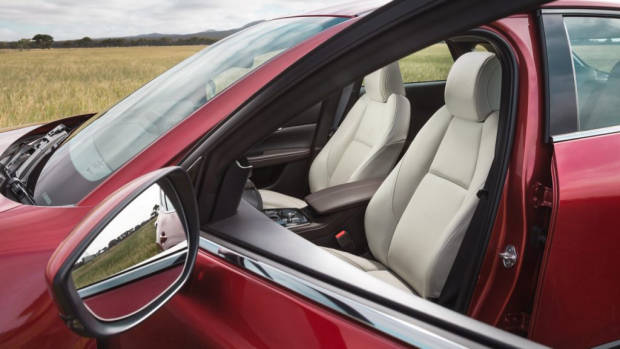 Additionally, a Vision technology package can be specified on any variant in the CX-30 range. This package includes front parking sensors, a 360º top-down view, an autonomous traffic jam function – with steering – for the adaptive cruise, driver fatigue monitoring and front cross-traffic alert for an extra $1,500. This was a calculated choice made by Mazda product planners in light of the better-than-expected 30% uptake of this package for Mazda 3 buyers.

From the entry Pure variant impressive tech joins the quality interior feel, all CX-30s will be equipped with a 7-inch digital cockpit, 8.8-inch non-touchscreen colour display with navigation, Apple CarPlay and Android Auto, 16-inch alloys, LED headlights and keyless go.

As well as in-car gizmos, all variants will be equipped as standard with adaptive cruise control, blind-spot monitoring, lane departure warning and lane-keep assist, radar cruise control, rear parking sensors, a rear-view camera and both front and rear low-speed AEB.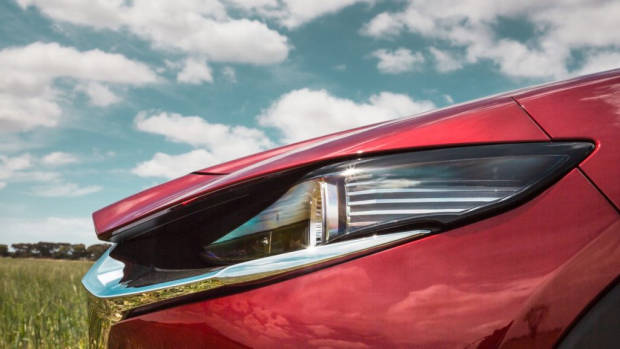 Stepping up to the mid-range, the Evolve starts at $31,490 (driveaway pricing not yet available) and gets some extra pizazz, with standard 18-inch alloys, dual-zone climate control with rear ventilation, leather wrapped gear knob and tiller and wheel-mounted paddle shifters.

A Touring variant is available from $34,990 (driveaway pricing not yet available) and will be specified with a plusher, leather appointed interior with 10-way electrically adjustable seats with two position memory, advanced keyless entry with push-button start auto-tilting mirrors and front parking sensors.

Range-topping Astina variants are available with either engine and front of all-wheel drive, they will also all be equipped with the Vision safety pack as standard. In addition, there will be bright-finish 18-inch alloys, adaptive LED headlights, a lovely 12-speaker Bose stereo, black leather or, as an option, white hue pews available on the plushest model.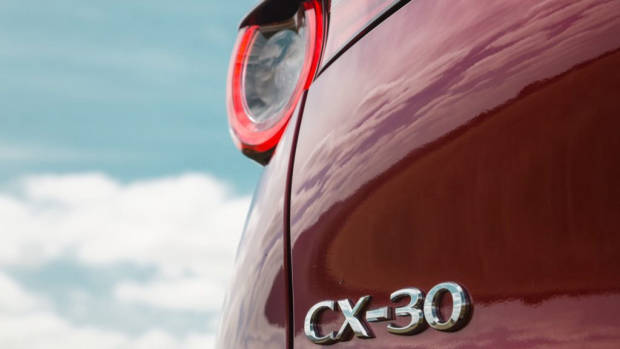 For Touring and Astina variants buyers can also option a larger engine. Monikered the G25, this 2.5-litre produces 139kW/252Nm and adds $1,500 to the price. Fuel consumption increases slightly to 6.6L/100km while the extra power sees the 0-100km/h sprint fall to 8.7 seconds.

Buyers optioning the G25 powertrain can then further add Mazda's i-Activ AWD for $2,000. For AWD privileges expect more traction on the slippery stuff but higher fuel consumption – to the tune of +0.2L/100km – and a 0.3 second penalty on the 0-100km/h sprint.

We were seriously impressed with the handling, ride and class-leading cabin quality when we road tested the CX-30. With the extra wheelbase length increasing occupancy space, combined with the peppy and efficient petrol engines, we think the 'big-small' loving SUV public will be smitten with Mazda's offering on its local arrival in January 2020.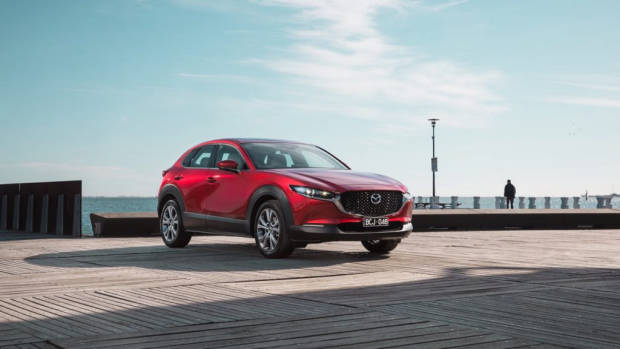 CX-30 Australian Pricing
All prices are before on-road costs.

G20 Touring FWD $34,990
G25 Touring FWD $36,490
G25 Touring AWD $38,490
G20 Astina FWD $38,990
G25 Astina FWD $41,490
G25 Astina AWD $43,490
Vision package +$1,500
Correction: a previous version of this post inaccurately stated that the CX-30 Pure is not fitted with adaptive cruise control. It is. In addition, front parking sensors were missing from a list of features added through the Vision package.
Read more