Search Results for ""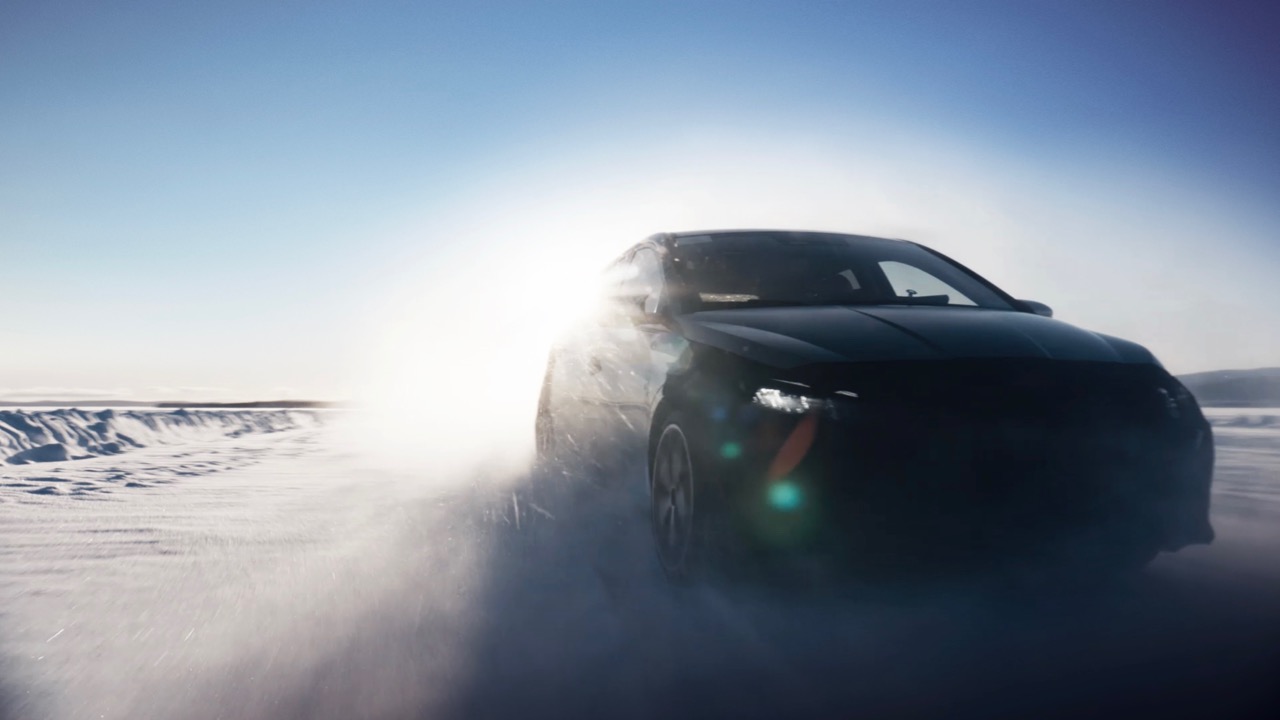 2021 Hyundai i20 N prototype breaks cover in Sweden
Much to the delight of hot-hatch die-hards, Hyundai has unwrapped an all-new i20 N prototype under the Swedish snow. Details are sparse, but we know the Koreans have developed this car with existing N-knowhow and some very talented engineers.
For the last decade or so the sole surviving rally homologation special was the Subaru WRX – standing for World Rally Experimental. But the WRC-car-for-the-road genre signalled to return with Toyota's development of the bespoke GR Yaris and this new i20 N.
The i30 N has been around since 2017, but the i20 N is likely to address criticisms of its bigger brother. A shorter wheelbase and less weight should make for a lithe, agile and playful competitor to Ford's excellent Fiesta ST.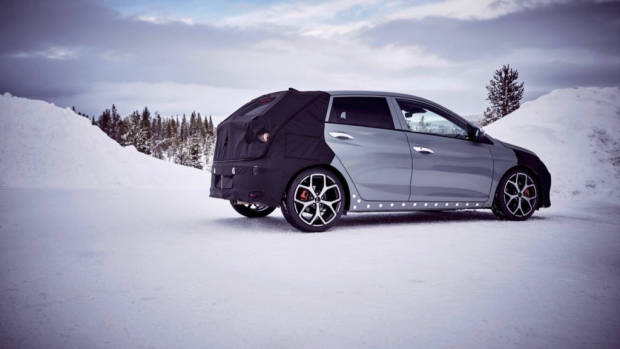 Hyundai's RM19 concept also appears in the video sliding about; it certainly seems that soon the Koreans will become a force to be reckoned with for driving enjoyment.
There are a couple of snags for Aussie prospects of this new car, though. Hyundai Australia has yet to bring the updated i20 Downunder yet, relying solely on the Venue compact SUV as it's light car.
This doesn't bode well for Australian enthusiasts who are chomping at the bit for more hot Hyundais. However, you don't have to look far to Ford and Renault who have had success in securing hot versions for our market.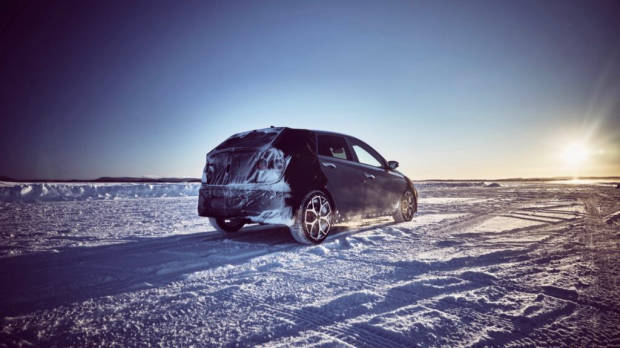 Unfortunately, for now, the reworked grille and rear valence are kept under wraps. It also appears that, unlike the GR Yaris, Hyundai is sticking to a five-door shell for the road car.
What's clear is a large set of diamond-finish alloy wheels hiding some meaty red brake callipers. We'll undoubtedly see more of the flesh in the coming months.
Inside the i20 N is a departure from the regular car, too, with a purposeful looking set of tombstone bucket seats.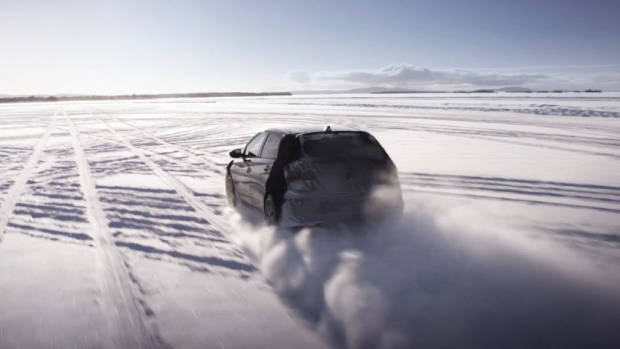 The included winter testing video tells us a few more things, first that WRC gun driver Thierry Neuville rather likes sliding about, the second is that we can expect a raucous, pop-heavy engine note from the coming i20 N.
When Neuville is asked about the new car, he replies "The noise is really interesting", it's hard to tell what kind of engine is making the noise, but the comment suggests it could be a bespoke motor for the new car.
Neuville comments further that "Electronic systems are helping to keep the driver in control at all times". Given ties to the WRC car, Hyundai may have implemented an all-wheel-drive system for the i20 N, but it's not something we know yet.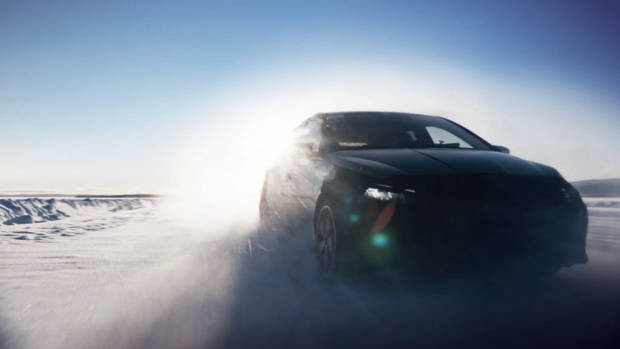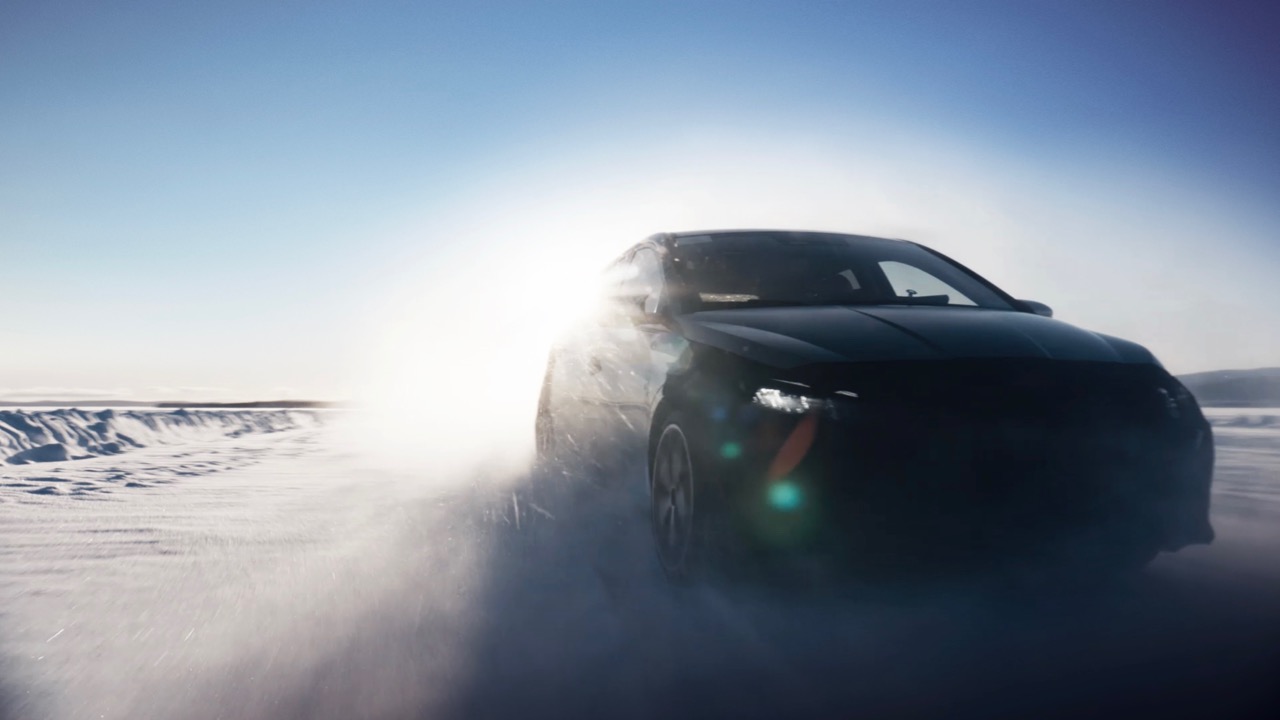 Drivetrain details will be crucial to understanding where the i20 N will fit in the marketplace. If it's front-wheel-drive, then Ford is going to have some new competition for the Fiesta ST. And given the success of the i30 N, it'll probably be stiff competition at that.
Perhaps, though, the i20 N will aim squarely at its established off-road foe, the GR Yaris. That will all be confirmed in time, and we can't wait to hear more.
Read more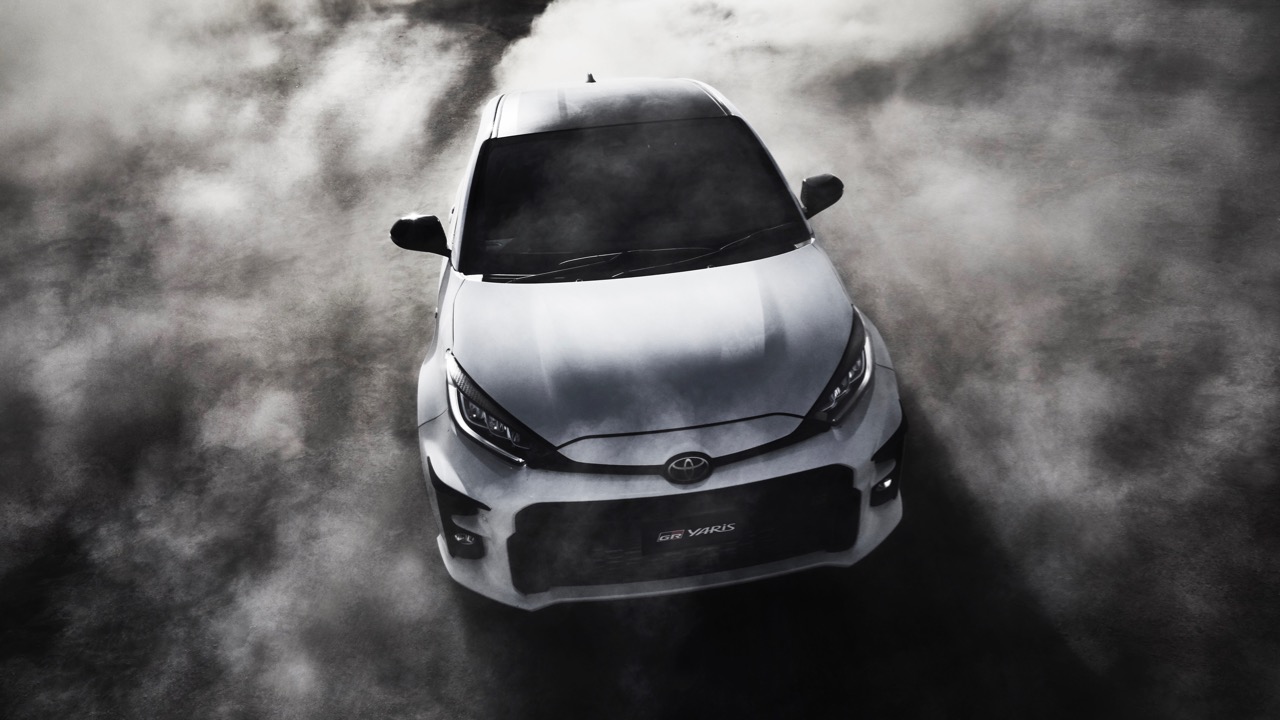 Toyota Details Unhinged GR Yaris Replete With WRC DNA
All-wheel drive, a bespoke 200kW turbocharged engine and unique body shape; you could be forgiven for thinking I'm talking about a rally car here. Those are but some details of Toyota's new GR Yaris, a serious performance machine with performance enough to hang with the brand's Celica WRC car from the 90s.
Toyota claims the GR Yaris is a product of the brand's experience racing in one of the toughest motorsport disciplines, it's a concept not unlike the Celica GT-Four the brand produced in the 90s to homologate their infamous WRC cars. And yet, the GR Yaris is a purely indulgent exercise.
Hot hatches in the Yaris' regular class don't stand much of a chance on paper; the Suzuki Swift Sport will be seriously outgunned with just 104kW, while the Renaultsport Clio 220 EDC and Volkswagen Polo GTI lack the all-wheel-drive tenacity promised by the GR Yaris.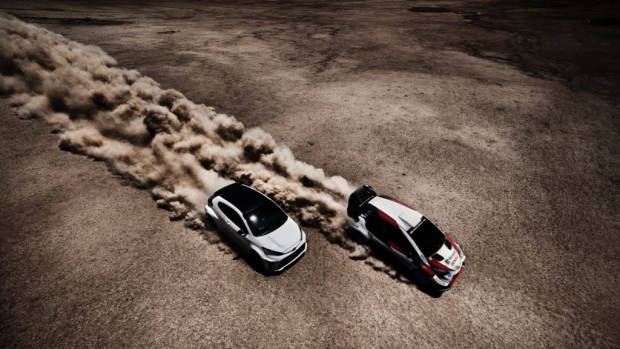 Instead – by the time it arrives in Australia likely this year – the GR Yaris' pricing will probably see it line-up against a larger class of rivals like the all-wheel drive Golf R and tenacious Hyundai i30 N.
Gazoo Racing has developed a bespoke turbocharged 1.6-litre three-cylinder engine for the GR Yaris that summons absurd outputs of 200kW and 370Nm – making it the most powerful three-pot available. Toyota says this is possible thanks to 'motorsport technologies' gleaned directly from its WRC program.
An impressive kerb-weight figure of 1280kg is quoted which, combined with the bespoke engine, should see the GR Yaris complete the standard sprint in around 5.5 seconds.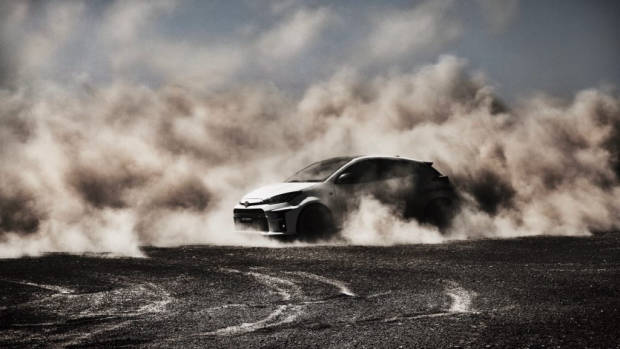 Enthusiastic drivers can rejoice that despite the gram-and-second focussed racing program having much to do in developing the GR Yaris, there is no lightning-fast paddle-shift found here. Instead, power is transferred by a proper six-speed manual gearbox which we already know Toyota does well.
There's a trick all-wheel drive system tasked with putting the power to the road which Toyota (unsurprisingly) have called GR-Four. It's a system unlike any other currently found in a production car that, thanks to trick gearing found in the front and rear differentials, can allow up to 100% drive to be sent to either front or rear axle.
In normal driving modes the default split is 40:60, while a sport setting can be selected where the car will default to 30:70 and in track mode – designed with maximum lap times in mind – the car will start from an even 50:50 torque distribution.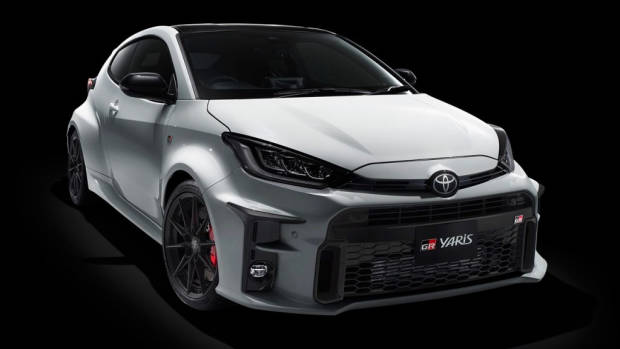 A bespoke body was needed for the GR Yaris, to start the roofline sits a whole 91mm lower than a regular model with frameless doors to boot, while the imposing-looking fender flares see the GR swell to 1,805mm compared to 1,695mm for the regular grocery-getter.
Look closely and the number of doors of the GR Yaris is only three, chopping two from the five-door shell, the whole thing looks more like the WRC car than grandma's Yaris.
Not content with unique bodywork and engine the chassis is also a custom item. Toyota says they combined the front half of their TNGA-B platform that underpins the normal Yaris with the more sophisticated TNGA-C platform as it offers sophisticated double-wishbone rear suspension and pre-existing all-wheel drive capability.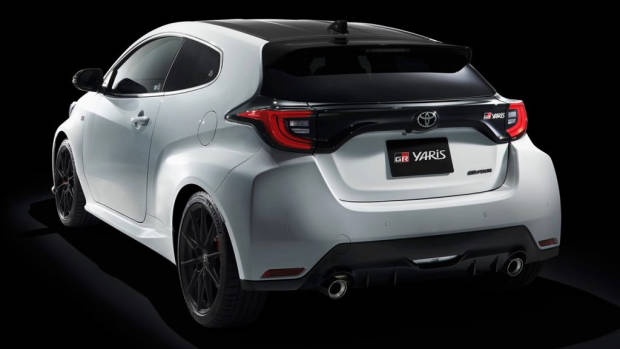 It's claimed that choosing this mix of platforms allowed the Gazoo Racing team to locate the engine lower and further back in the chassis too.
Toyota Australia is yet to confirm an arrival date but we expect the GR Yaris to arrive later this year. Sadly Australia isn't slated for the 'high-performance' version that gleans stickier rubber and a rear LSD, but we still can't wait to have a steer in this unhinged city-car.
Read more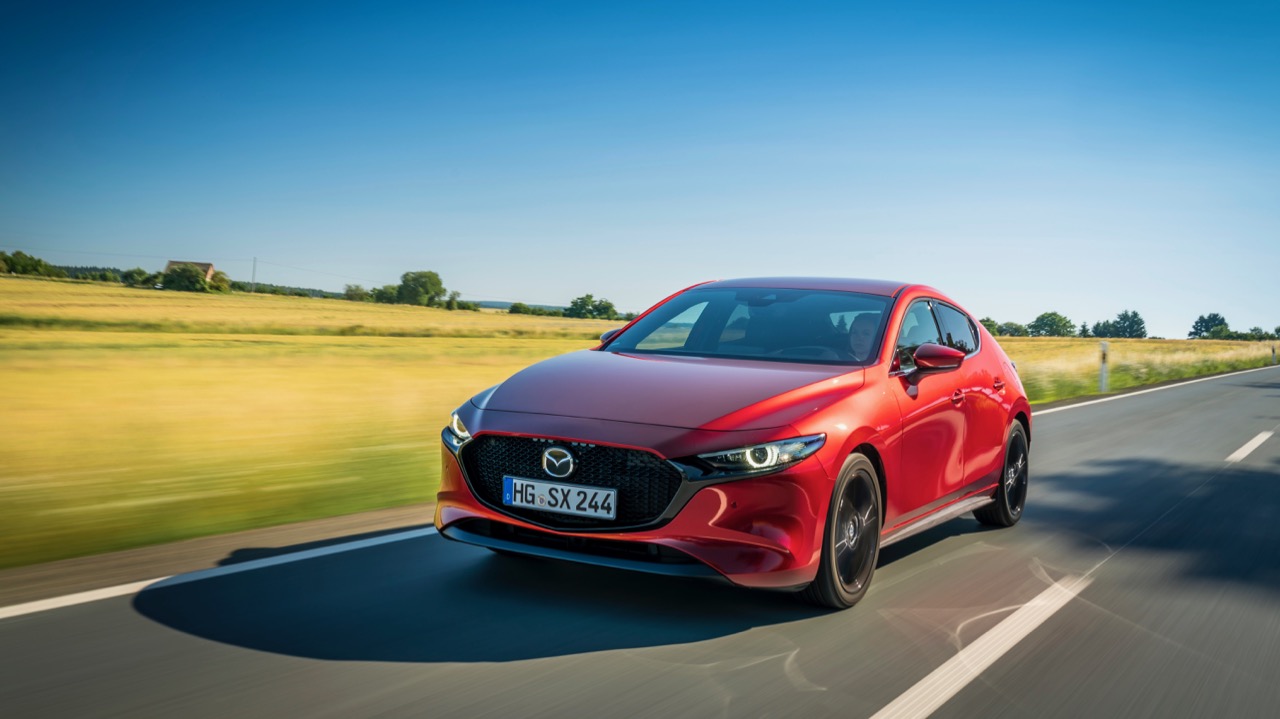 Mazda 3 hot hatch, other fast Mazdas, firming for future
Few hypothetical cars have received more support than a mooted Mazda 3 hot hatch based on the new BP-generation 2019 Mazda 3. Trawl the comments on our YouTube channel and you'll be left in no doubt that there is a group of enthusiasts keen to see a new Mazda 3 MPS or similar.

Each time we catch up with senior Mazda executives, we make a point to ask about their thoughts and plans for performance vehicles – in particular, a hotted-up Mazda 3 with a turbocharged engine and all-wheel-drive. The most-supported combination among fans seems to be a 2.5-litre turbocharged engine with AWD: that's the powertrain used in the CX-9 and CX-5 turbo SUVs, plus the Mazda 6 midsizer, producing around 170kW/420Nm.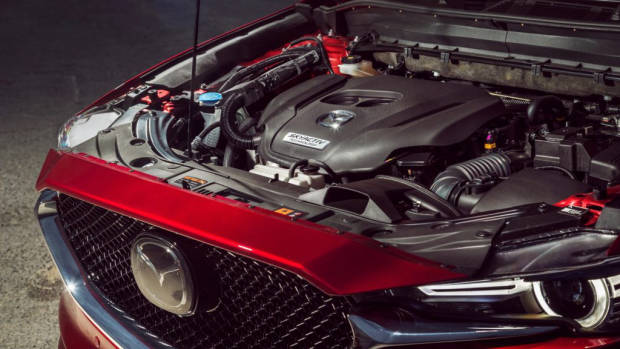 We asked Mazda's global head of powertrain development Eiji Nakai what he thought of this suggestion, to which Mr Nakai chuckled. "We get that question all the time, but I'm afraid that, very unfortunately, we don't have a plan for that right now."

Pressed on why there is no firm hot hatch plan in the works, Mr Nakai said "we have to be mindful of fuel economy – we have to satisfy both."

When we quizzed Mazda's global head of product planning Hiroyuki Matsumoto, we gained more insight into the company's thinking around performance engines. Essentially – a Mazda 3 hot hatch, and other fast Mazdas, are likely to come in future once the brand's current projects are under control.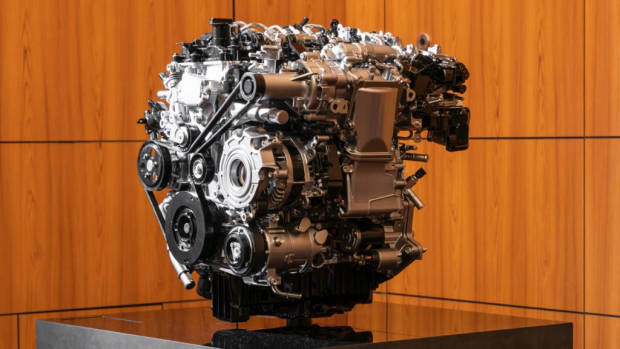 "I believe we are capable of creating an engine which would answer the demand for more power," Mr Matsumoto said.

"At the moment, we don't have any plan to do [a performance car], but having said that, we are harnessing tech to deliver better combustion – so when we feel that's ready, when we feel we need to address the demand [for performance cars], we will be ready to respond to that demand."

Mr Matsumoto confirmed that the new Mazda 3 platform is capable of taking a much more powerful engine. "The body and chassis of the new platform has very high potential," Matsumoto said. "It would be able to take on a powerful engine, so we will see. It depends on how customer demand grows."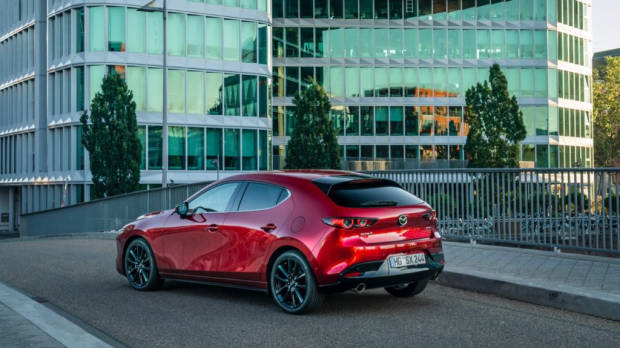 One concept that Mazda have ruled out entirely is a small-displacement turbo engine, along the lines of Peugeot's 1.6-litre turbo unit that powers the 200kW 308 GTi.

"You need to have the right size of displacement," Mr Nakai said. "That is too small to be combined with a turbo, and not something we want to do."

A future high performance Mazda could make use of the straight six-cylinder engine that the brand has confirmed is in development. Matsumoto, the head of product planning, said the straight six would be released "as soon as possible", once engineering work is complete. "Our engineers are working really hard on it," he said.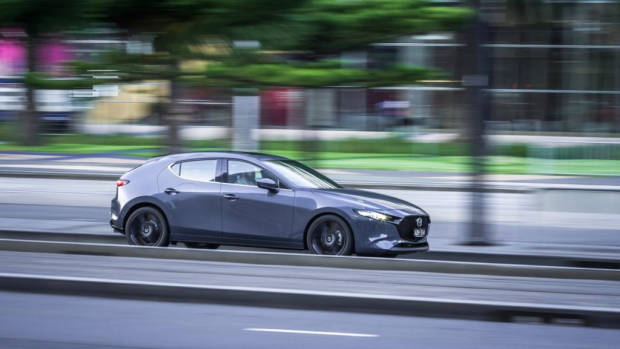 The shyness is all part of Mazda's current philosophy of mastering all the supplementary driving dynamics: making sure a car handles and rides in a way that comforts the driver and passengers.

Mr Nakai said the new Skyactiv-X engine, for example, could be adapted to be much more powerful, with "more sophisticated control technologies" and "improved rigidity of components," but noted that "right now, we're focussed on human-centred car development."

When we suggested that some humans like to go quickly, Mr Nakai laughed but said "200 horsepower (150kW), 300 horsepower (224kW) – those aren't something we are pursuing right now. We want to provide adequate levels of power for human beings."
Read more