Search Results for ""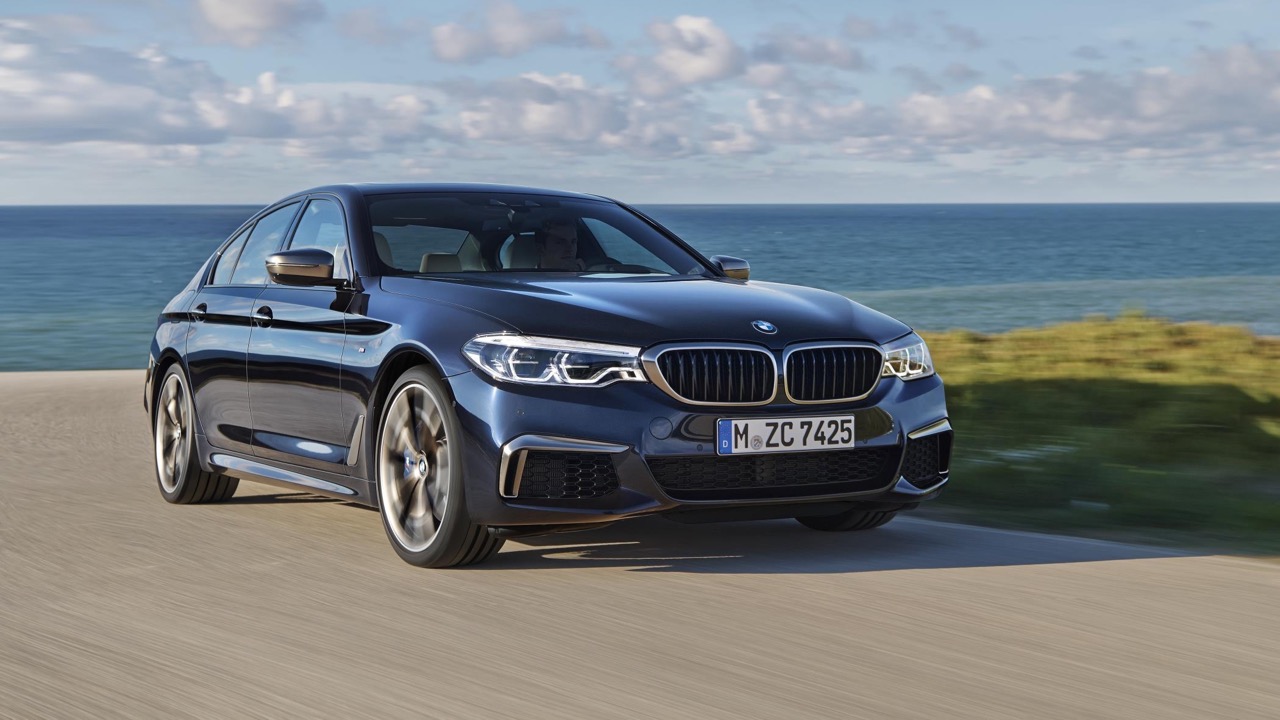 BMW brings 'M5-lite' to Aus in 2020 with V8 powered M550i xDrive
BMW has announced a new range-topping model for the G30 5 Series, the M550i xDrive. The new variant acts as an M5-lite if you will, packing a very respectable 390kW from its twin-turbo V8, this might just be the ultimate kilometre crushing 5 Series model.
There will be two specification levels available upon arrival in early 2020, with the base-model Pure edition starting at $134,990 (driveaway pricing not yet available), and the regular variant from $149,900 (driveaway pricing not yet available), so roughly the same as an F80 M3 competition.
The M550i won't face competition from Ingolstadt's Audi S6 as that car isn't brought to Australia, instead, it will face up against the slower and more expensive $169,941 ($183,333 driveaway) Mercedes-AMG E53, while offering a compelling option for disgruntled former HSV Senator customers.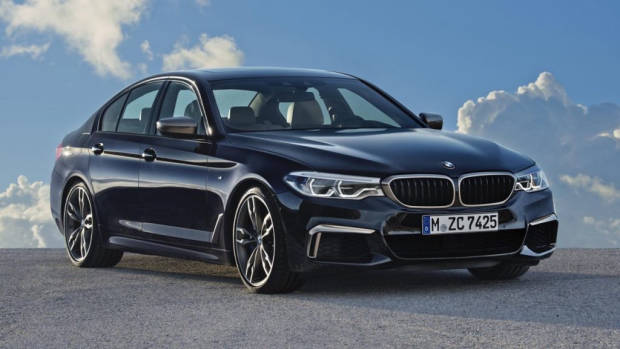 Power comes courtesy of BMW's N63 4.4-litre twin-turbo V8, with outputs of 390kW and 760Nm of torque being enough to propel the M550i from 0-100km/h in just 3.8 seconds. The M550i also produces more ten more Newton metres of torque than the 750Nm M5 Competition, which commands an $85,000 premium.
The M550i is priced competitively with the brand's own M3 sports sedan, and is actually faster, with the 317kW M3 Competition completing the 0-100km/h sprint three tenths slower, at 4.1 seconds.
Those are seriously impressive performance figures for a 'non M' car, and with a suspension tune that prioritises comfort over a full M car's absolute performance, while providing more occupancy space than a similarly priced M3, the M550i makes a seriously good case for itself if regular trackdays aren't your thing.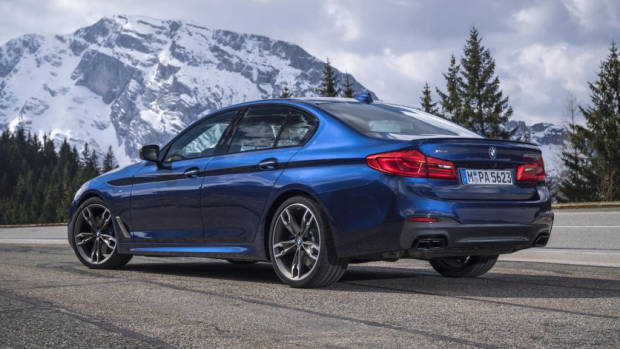 Transferring the prodigious power will be the tried-and-tested ZF eight-speed torque converter automatic, with all four wheels driven via BMW's xDrive system. As standard, the power split is 40:60, with the system able to send nearly 100% of drive rearwards, where an M limited-slip diff is found.
M Sport addenda found on the M550i serves to distinguish it from cooking 5 Series models, with cerium grey mirror caps and kidney grilles, larger air intakes, a lower stance, and our current favourite BMW wheels. To our eyes then, the M-lite exterior treatment works just as well as the full-fat M5 Competition.
We have been impressed with the interior quality of the G30 5 Series, even if the design isn't quite up there with Audi's ultra-modern interiors, we found it to be a lovely place to whittle away the hours on a previous continental road trip.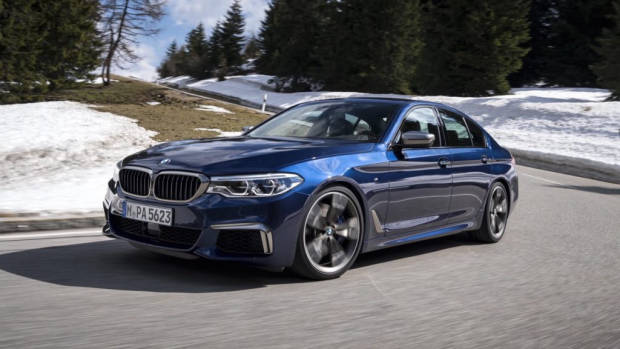 Standard specification on the $134,990 (driveaway pricing not yet available) Pure edition is ample, with M sport brakes, adaptive suspension, 20-inch alloy wheels, keyless go, woodgrain interior trim, four-zone climate control, adaptive LED headlights, digital cockpit with BMW's latest iDrive infotainment system, a head-up display, a premium Harman Kardon stereo and heated leather-appointed seats.
The standard specification M550i xDrive sees increased luxury levels for the $149,900 (driveaway pricing not yet available) asking price, with the addition of active roll stabilisation, laser headlights, soft-close doors, sunroof (a $3,000 option on the pure) and metallic paintwork ($2,000 extra on the pure).
Options packages are available too, the innovations package adds remote control parking and gesture control for an extra $1,700, with the $7,500 Indulgence package adding rear-seat entertainment with TV capability, and massage function for the heated front seats.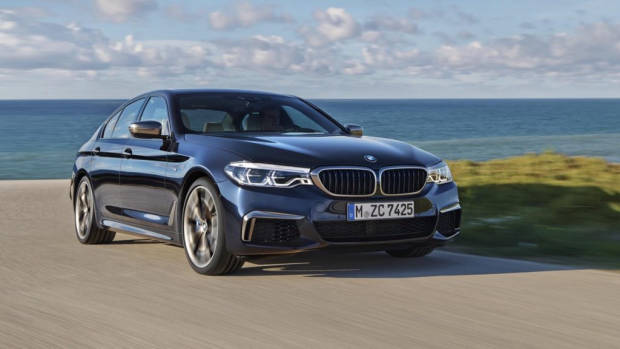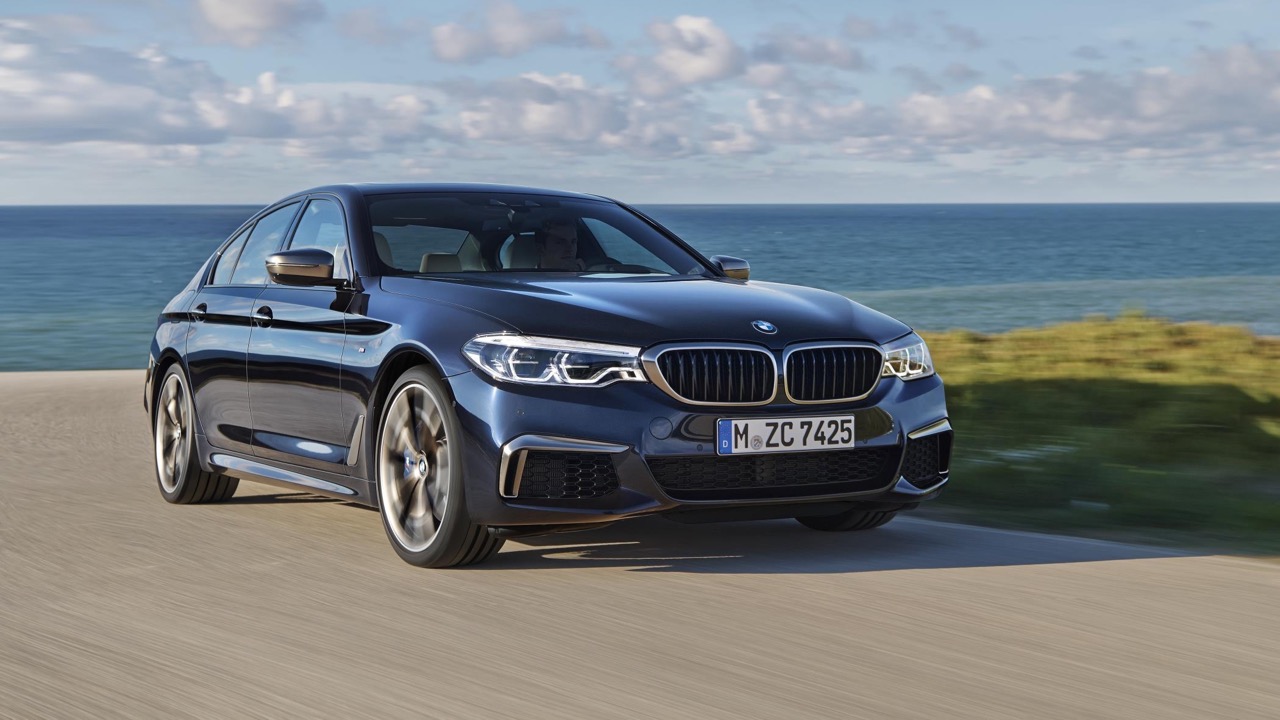 This might be the perfect stealth-speed 5 Series, with enough money left over from an M5 to purchase an i3 as a city car, or (nearly) an M2 as a weekend toy. We'll take a Pure edition in green with a tan interior, thanks.
Read more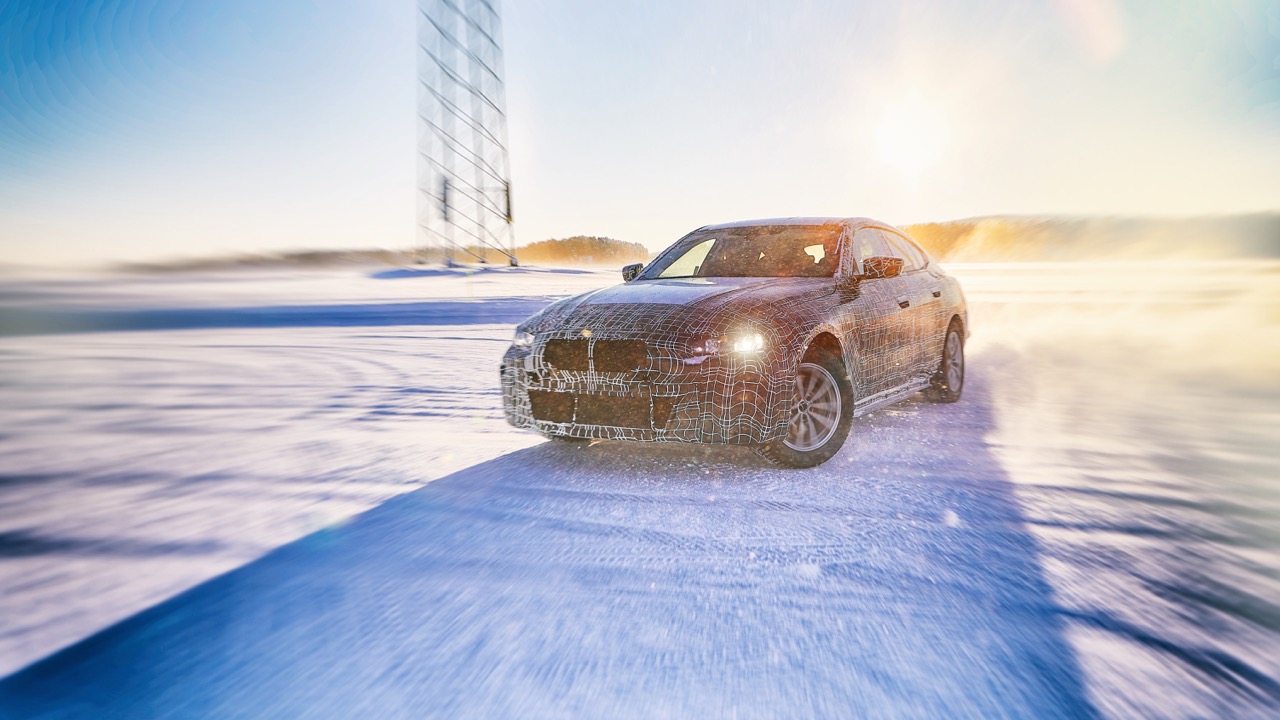 Proven BMW recipe goes electric with four-door i4 concept.
With Tesla's Model 3 demonstrating serious sales success in Australia and the rest of the world, BMW created a concept for consumers hungry for 'regular' electric cars. The brand has teased this i4 concept, a 3 Series sized all-electric sedan, to rival the cool American competitor.

Clearly this concept has the Tesla Model 3 in its sights, but by the time something comes to market – which BMW say is around 2021 – it's likely that Audi's e-tron family will have expanded with a saloon competitor and other brands like Mercedes-Benz are likely to jump into the fray.

Although, the promise of an electric motor producing 390kW with instant response is pretty exciting, reaching near M5 levels of power with zero tailpipe emissions. The high efficiency of this engine also points to potential electrification of a future generation of M cars.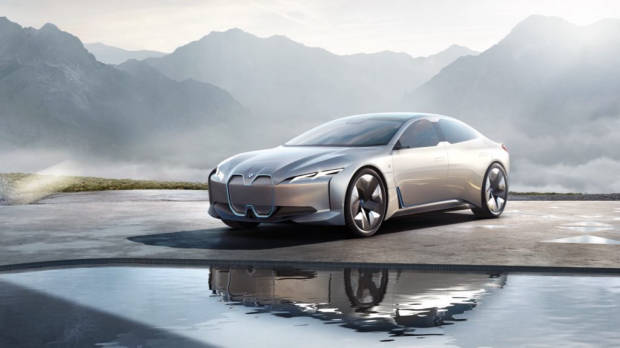 BMW claim the 390kW through all four wheels should propel the i4 to 100km/h in just 4.0 seconds, that's two tenths faster than the outgoing F82 generation M4.

As for the batteries, BMW claim the complete cell will weigh around 550kg and have an 80kWh capacity, giving the i4 a claimed range of 600km when paired with the highly efficient motors. Range is not yet verified by WLTP or other testers, but if the figures stand up, the i4 will make a competitive option against ICE machines.

Along with the announcement of the i4, BMW have made a claim that by 2023 BMW will have 25 models with electric propulsion, either by the means of plug-in hybrid tech or fully electric vehicles, all to reduce the fleet's for stringent European requirements.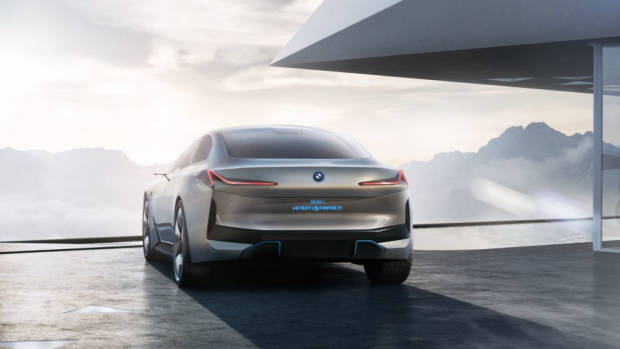 The drivetrain used here in the i4 is the same as the iX3 model which is due sooner, beginning production in mid-2020, almost certainly serving as the more popular choice for SUV loving Australians.

An SUV form-factor does make sense for an electric vehicle, with plenty more space to squeeze batteries beneath occupants thanks to taller rooflines, with all the weight sitting low in a skateboard of batteries there is a less pronounced effect on handling than with ICE crossovers.

However, BMW righly assert that the athletic saloon is what sits at the heart of the brand's identity, the 3 Series is what made the brand in the 80s and 90s, unfortunately they did shoot themselves in the foot with nomenclature, i3 already being taken up by the quirky city car.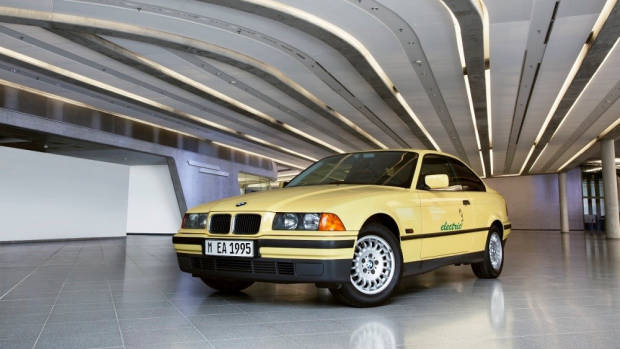 The strong-selling 3 Series executive saloon has seen electric experiments before, in fact the brand first experimented with a mid-size car at the 1972 Munich Olympics, jamming 12 car batteries – weighing a whopping 350kg – into the front of a 1602e, giving the mule a range of 60km.

Since 1972, BMW has produced a number of 3 Series electric mules, with some Deutsche Post E30 325 models, and 25 E36 generation 325s between 1992 and 1999 that had a fairly impressive 150km range and 140km/h top speed, but the i4 represents an electric executive car that will be truly usable in an Australian context.

BMW continues to develop the i4 test mules, and certainly there will be more electric tech coming out of the brand in the future, they've already confirmed the aforementioned iX3 mid-size SUV, and with 600km of range in this high power application, we can hardly wait.

Read more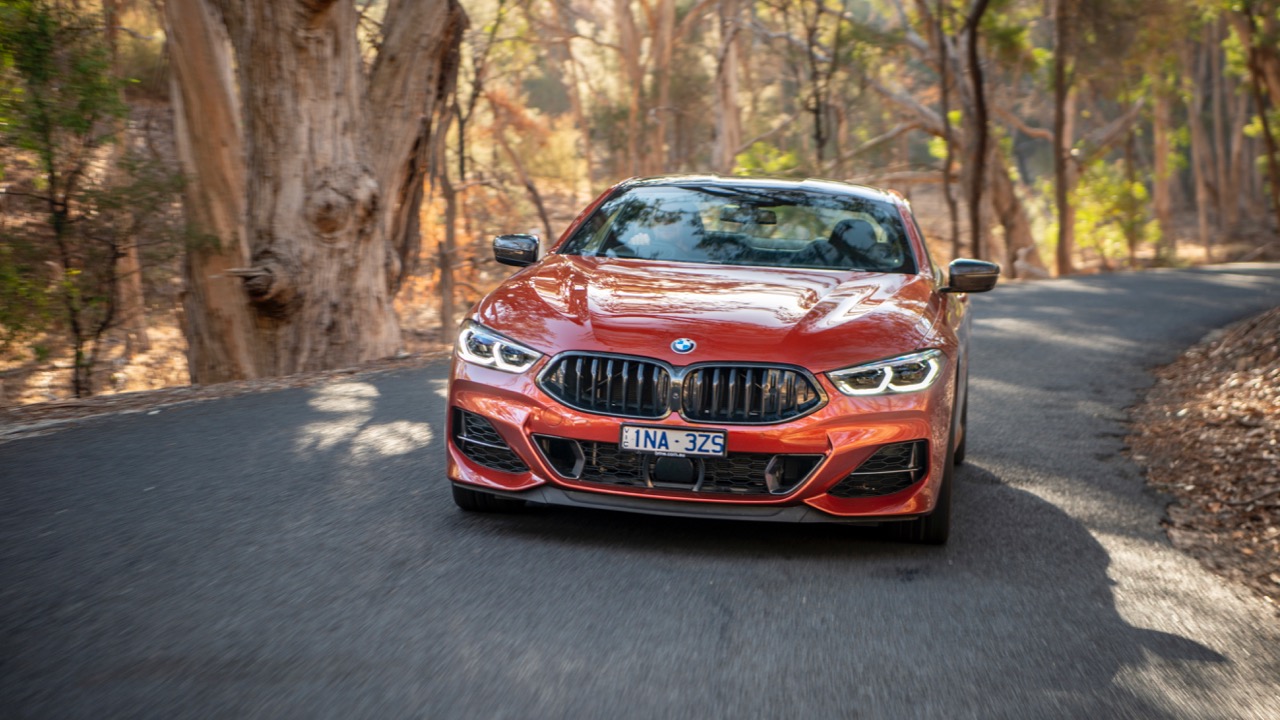 BMW drops 8 Series price of entry with six-pot 840i
BMW has announced specifications and pricing of new entry level 8 Series, the 840i, which will be available in both coupe and convertible body styles. The 840i is a grand touring sports car aimed to compete with the recently announced Porsche 992 911 Carrera and fastest Jaguar F-Type models.
Pricing for the 840i starts at $202,900 (driveaway pricing not yet available) for the coupe, and $217,900 (plus on-road costs) for the convertible, bringing the entry fee to BMW's 8 series ownership down significantly from its big brother, the M850i xDrive (reviewed here), which starts at $272,900 ($291,500 driveaway).
BMW continues to grow the 8 Series range, with details also confirmed this week for the four-door 8 Series Gran Coupe, available in the same 40i and 50i drivetrains. At the other end of the range, the full-fat M8 coupe and convertible are slated to be revealed at next month's Frankfurt motor show.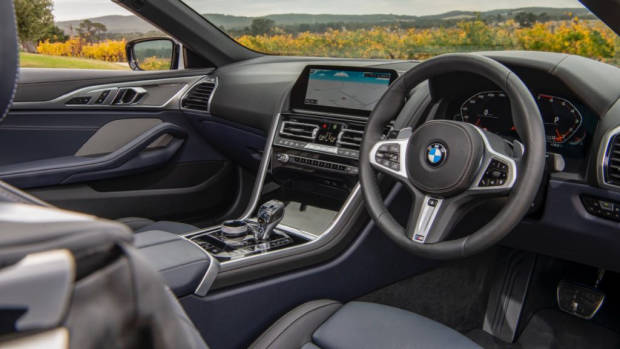 Unlike the original E31 generation 840i, there is no 4.4-litre V8 this time around. This second-generation 840i utilises a turbocharged in-line six. This is the same N55 engine found in BMWs other '40i' variants where it offers smooth and solid performance.
Power is sent to the rear wheels alone via an eight-speed torque converter automatic gearbox. Maximum outputs in the 840i are 250kW and 500Nm allowing the car to complete the 0-100km/h sprint in a respectable 5.0 seconds (or 5.3 for the convertible) – 1.3 seconds slower than the 850i xDrive's 3.7 second dash.
Standard equipment is generous on the 840i. Included in the price are wireless phone charging, park-assist, digital dashboard, 10.25-inch touch-screen display with BMWs 7.0 OS, full leather interior, and heated/ventilated front seats. BMW's active driver assists are all included as standard on the 840i, as are 20-inch alloy wheels.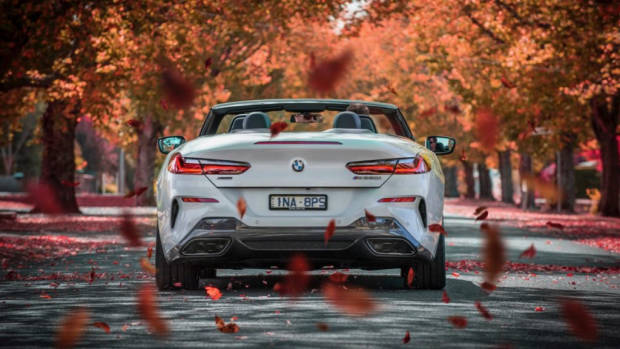 Those seeking a more supportive driving position can option M Sport seats, now a range-wide option for the 8 Series, for $2,600, and an M-sport package for $3,900 ($3,400 for the convertible) which includes bigger 395mm front brake rotors, a tyre-pressure monitoring system, rear spoiler, and M Sport seat belts.
We were impressed with the M850i xDrive when we drove it, so expect the 840i to be a good performer combining a slightly lighter six-cylinder engine and pure rear-drive dynamics The 840i will be available in Australia in September 2019.
Read more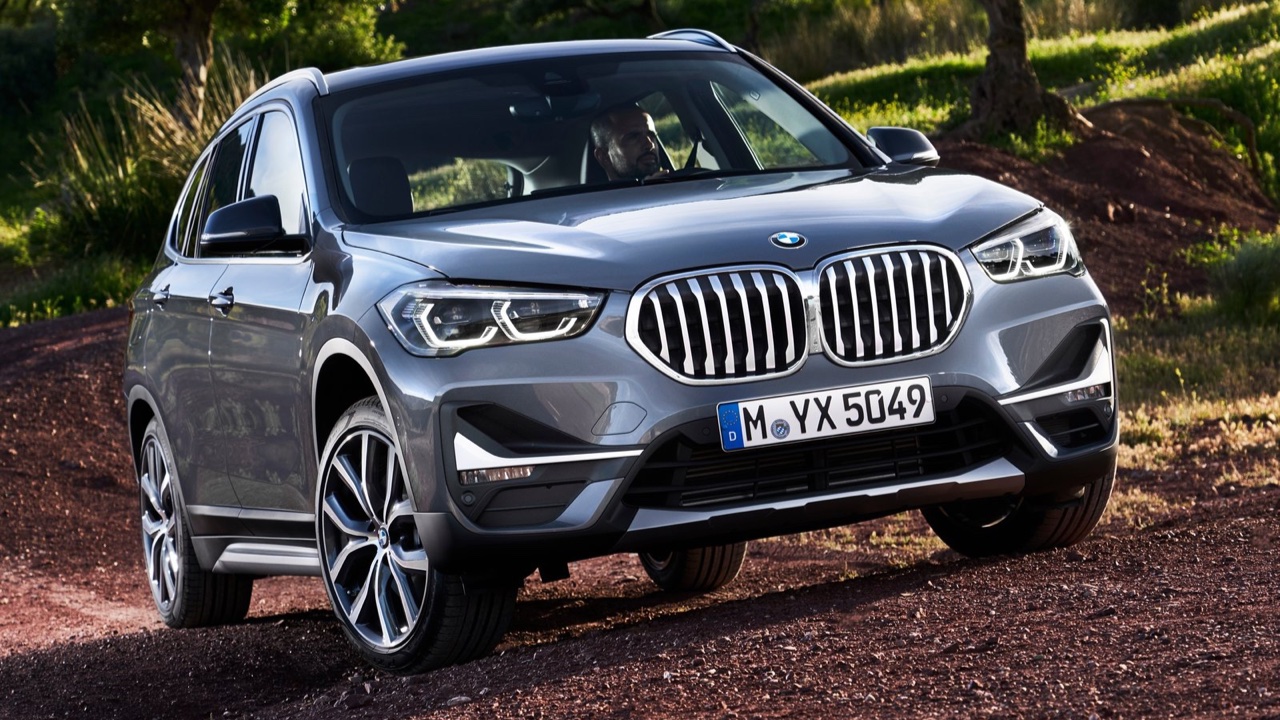 BMW X1 small SUV now more affordable
The four-strong 2019 BMW X1 small SUV range has come in for a major facelift, with massaged looks front and rear headlining the aesthetic changes. Two of the four available grades have seen their pricing reduced, while only the fastest petrol model has become dearer.

A larger grille sees the X1 aligned more closely with its X3, X5 and X7 siblings in the 'wagon-bodied' BMW SUV range, while the LED headlights switch to a hexagonal shape and the tail light graphics are updated.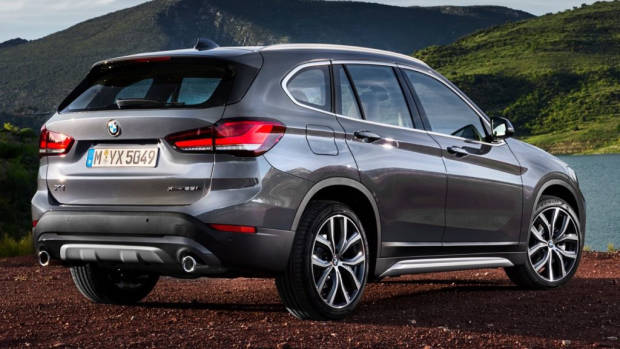 All four grades have been retained in the facelift, with a sole turbo Diesel engine offering a more frugal option for high-milers.

The entry level remains the turbo three-cylinder sDrive18i, which has fallen in price by $1,400 to $44,500 (plus on-road costs). Sharing the Mini's turbo 1.5-litre three-cylinder, now making 103kW/220Nm. Standard specification includes wireless smartphone charging, an 8.8-inch touchscreen with navigation and wireless Apple CarPlay, LED headlights, artificial leather seating, and low-speed AEB.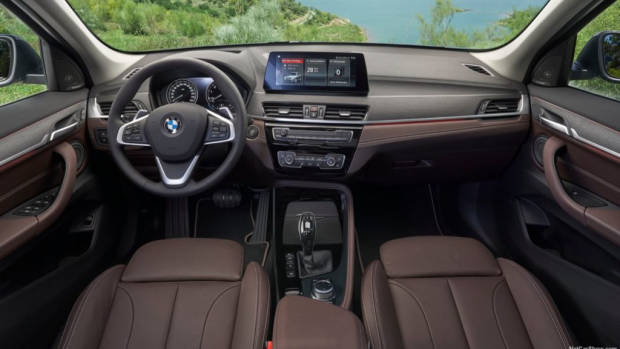 From there, it's a $5,400 step into the diesel X1, called sDrive20d – this is a two-litre turbo unit producing 110kW/330Nm, with other specification mirroring that of the aforementioned sDrive18i.

Second from the top is the sDrive20i, which utilises a two-litre turbo petrol to make 141kW/280Nm. This grade falls in price by $2,400 to $48,500 before on-roads. Specification at the 20i level moves up to include a larger 10.25-inch touchscreen, a head-up display, power tailgate, and upgraded lighting that bundles adaptive technology for the headlights and 'X1' puddle lamps.

The flagship X1 xDrive25i is the sole grade that sees its price increased, by $2,000 to $62,900 before on-road costs. This car makes 170kW/350Nm from its two-litre turbo. Additionally justifying the considerable $14,400 upgrade over the 20i is greater equipment in the shape of AWD, real leather seating with heating and electric adjustment up front, keyless entry and start, 19-inch wheels, and dual-zone climate control.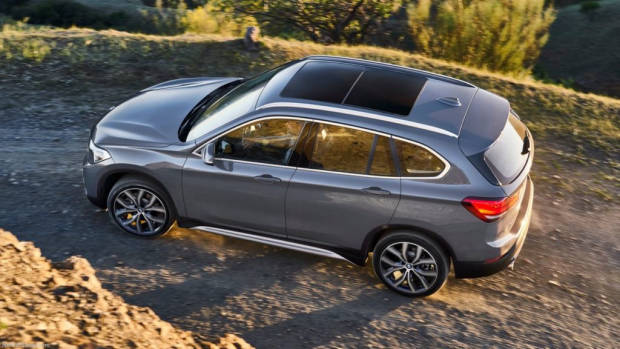 2019 BMW X1 facelift Australian pricing

X1 sDrive18i: $44,500
X1 sDrive18d: $49,900
X1 sDrive20i: $48,500
X1 xDrive25i: $62,900
Read more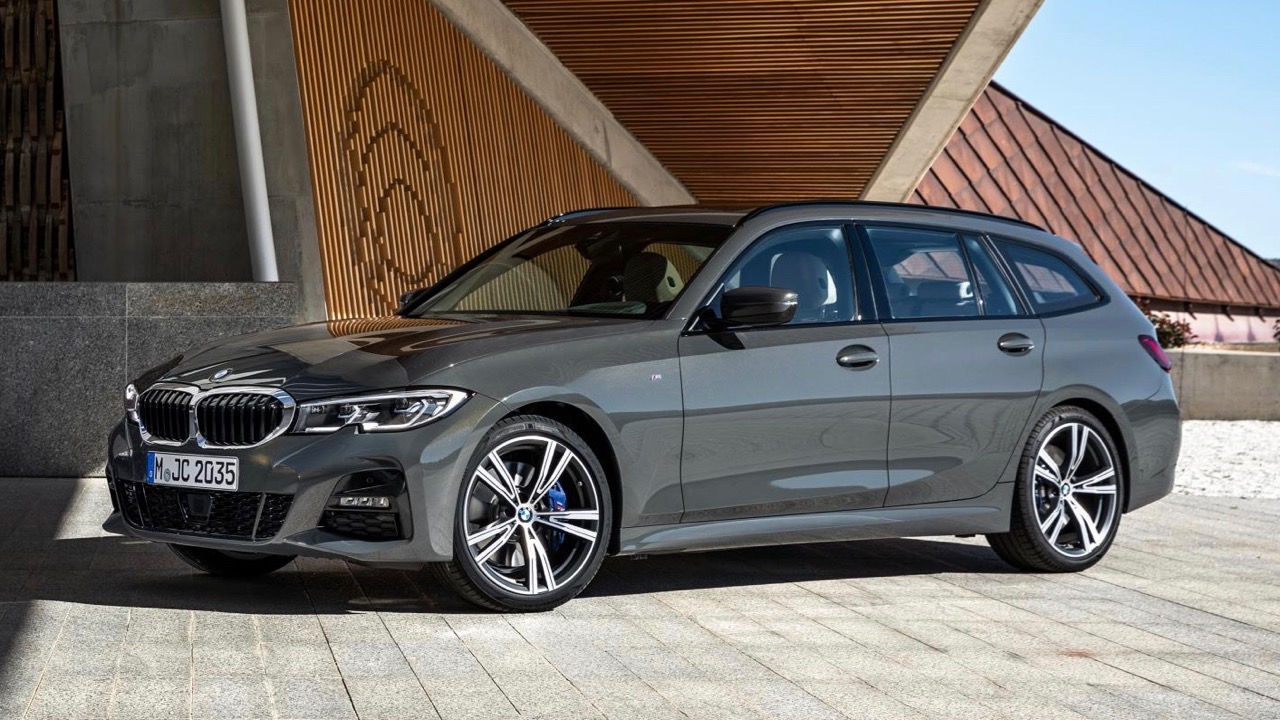 New BMW 330i wagon locked in for Australia
In a vote of confidence in station wagons, Bavarian automaker BMW has confirmed that the 3 Series Touring will make a return in new-generation 'G21' form. The 2019 BMW 330i Touring will arrive in Australia this October, with a one-engine strategy at launch and the prospect of additional engines joining the lineup later.

Powered by a turbocharged two-litre petrol four making 190kW/400Nm, the 330i is pretty quick, sprinting from 0-100km/h in 5.9 seconds – making it just one-tenth of a second slower than the new 330i sedan (reviewed by us here).

Like the sedan, the new 330i Touring will come with an M Sport package as standard, though those preferring a more traditional aesthetic can tick the Luxury Line box as a no-cost option. We'd be doing that, obviously.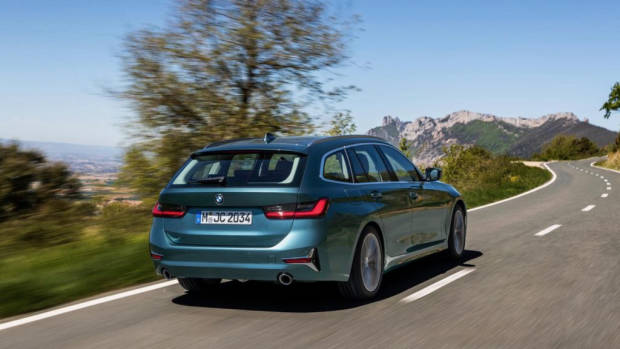 Compared to the previous 'F31' shape, the new 3 Series wagon is 76mm longer, 16mm wider, and 8mm higher. Both the front and rear track are widened and the wheelbase is stretched by 41mm for an additional 11mm of rear legroom. Boot space is increased very marginally from 495L to 500L.

Weight savings have resulted in a 10kg reduction over the old 330i Touring, while rigidity is substantially increased by about 25%.
Within the BMW range, the 330i Touring will sit beneath the larger 5 Series Touring (reviewed here). and represents an alternative to the X3 SUV (reviewed here).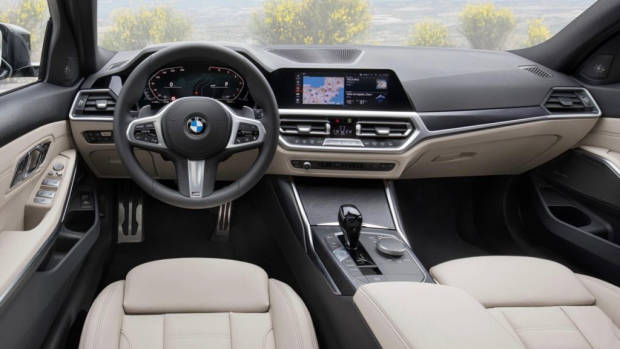 Priced at $73,900 (driveaway pricing TBA), the new shape 330i Touring represents a $3,700 reduction in pricing over the old shape despite the equipment spread becoming relatively more generous.

New infotainment inside comprises digital displays for both the driver's instruments and the central touchscreen, which runs BMW's iDrive 7 system and includes wireless Apple CarPlay. Wireless smartphone charging is also standard.

BMW's mid-grade 'Vernasca' leather upholstery is standard for the seats, while upgraded merino leather will be optional.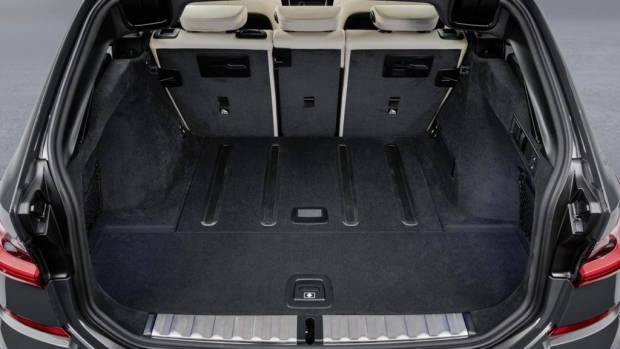 M Sport cars include a beefier steering wheel rim, 19-inch light alloy wheels, M Sport brakes, adaptive dampers with an M tune, plus aluminium trim and black headlining inside the car.

By contrast, opting for the Luxury Line keeps the big M Sport brakes of the more athletic variant, but sees the headlining inside switched to a light tone and swaps in grey ash wood trim. Artificial leather is splashed on the dash. Aluminium roof rails are added up top and there's a different style of 19-inch wheel.

Both variants grab the same sport seats, as well as a ten-speaker BMW-branded stereo, adaptive LED headlights, keyless entry and start, plus BMW's higher-end safety suite that bundles high-speed AEB, blind spot monitoring, lane keep assist, and automated parking.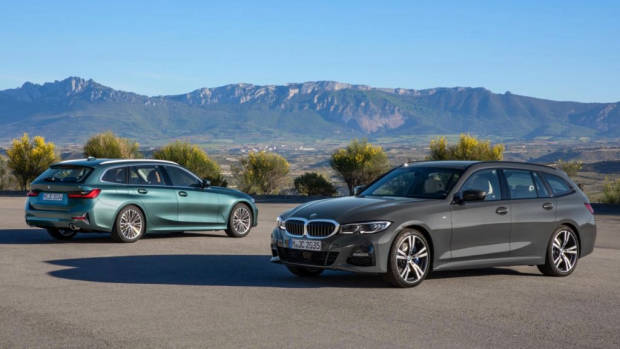 Read more