Search Results for ""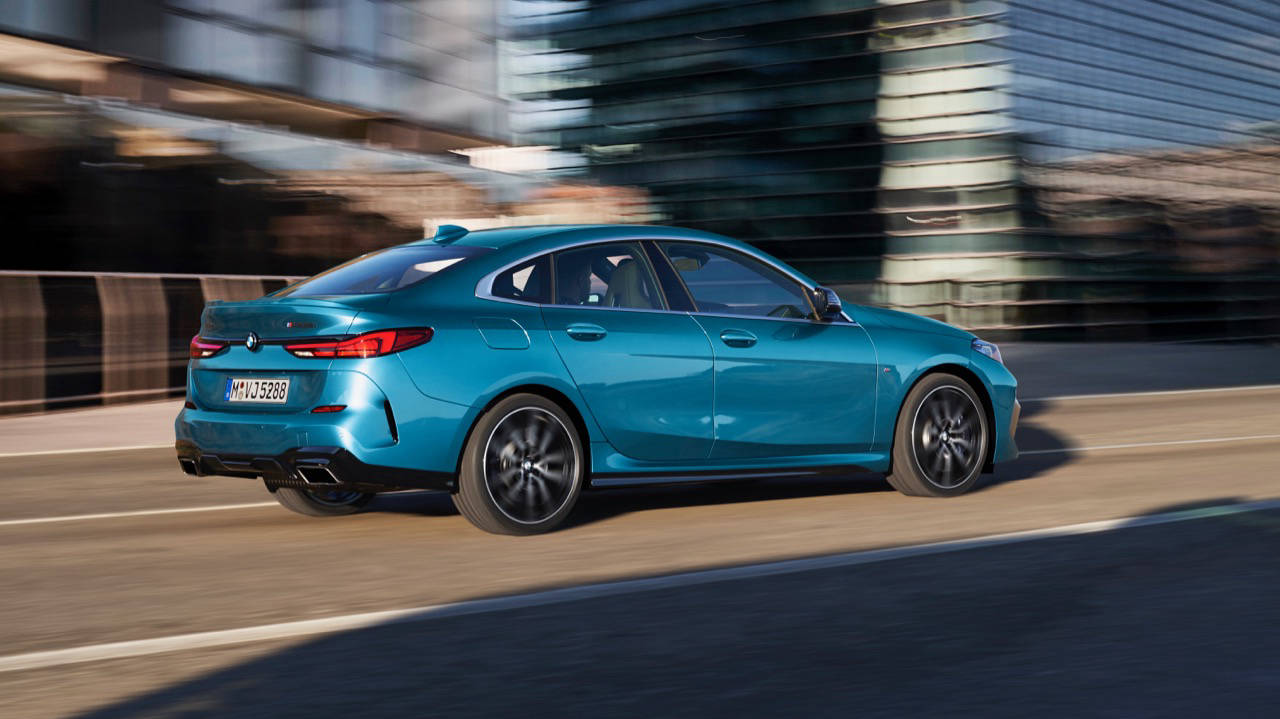 BMW 2 Series Gran Coupe Aussie pricing: dearer than 1 Series
BMW has confirmed Australian pricing and specification for the four-door 2 Series Gran Coupe, with and equipment levels largely mirroring its sister hatchback, the 1 Series.
The 2 Series Gran Coupe was revealed in October last year and is aimed at premium compact sedan rivals; think Mercedes-Benz A-Class sedan and Audi A3.
BMW have of course slipped 'coupe' into the nomenclature of the 2 Series – despite the fact this model has four doors. Don't get upset though, because we understand the next-gen two-door 2er will remain a true rear-driven sports coupe.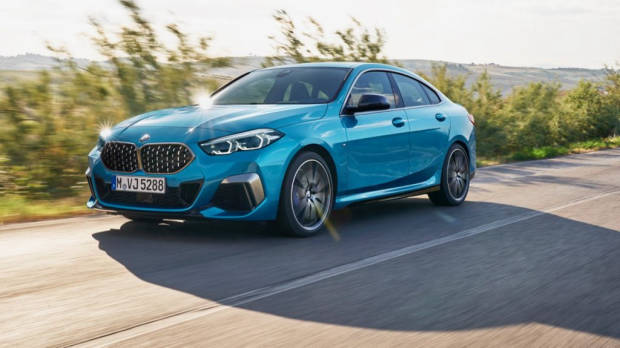 As the premium mid-size market seems to be stretching to SUVs for status, the compact market is rejecting hatchbacks in favour of pint-sized sedans like this.
The 2 Series Gran Coupe will arrive in the first quarter of this year with a pair of engines, mirroring the current 1 Series line-up.
The entry-level $47,990 (driveaway pricing TBA) 218i Gran Coupe is powered by a charming 1.5-litre turbocharged three-cylinder with outputs of 103kW and 220Nm sent to the front wheels via a seven-speed dual-clutch gearbox.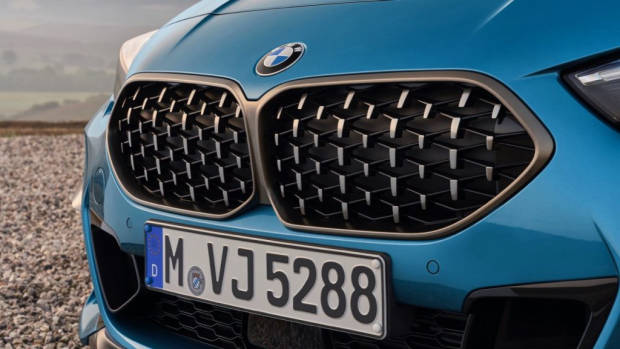 There will be a significant premium for the sedan body-style with BMW offering the 118i at the more affordable price of $42,990 ($47,807 driveaway).
Standard equipment is broadly similar; the 218i gets a head-up display, 10.25-inch touchscreen, digital dashboard, wireless Apple CarPlay, wireless smartphone charging, LED headlights and M Sport package with 18-inch alloy wheels
BMW's new UKL2 platform does support high-speed AEB, however, the 218i makes do with only city-speed AEB, a rear-view camera, parking sensors, auto-park and rear cross-traffic alert.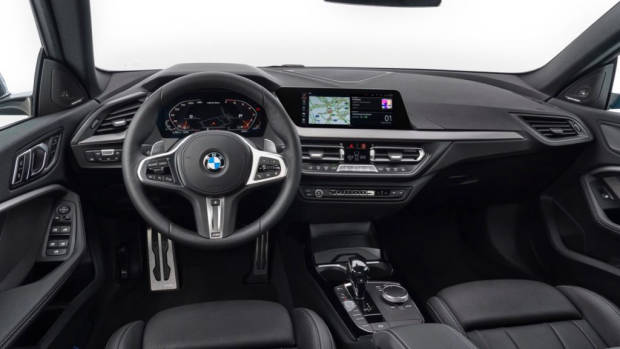 The range-topping M235i Gran Coupe offers more generous specification, but then you'd expect that at $69,990 (driveaway pricing TBA). Some bigger M Sport brakes, 19-inch wheels and a rear spoiler are the giveaways from the outside, the M235i gains keyless entry, leather-appointed seats with electric adjustment and a Harman/Kardon premium sound system.
Naturally, the M235i Gran Coupe packs more punch, with 220kW and 450Nm, more than double that of the 218i. That means all-wheel drive is standard too, though it's a front-biased system and our experience has shown it to be reluctant to shuffle power.
Those power outputs and that all-wheel drive system are good for a 0-100km/h sprint of 4.9 seconds for the M235i. Impressive stuff.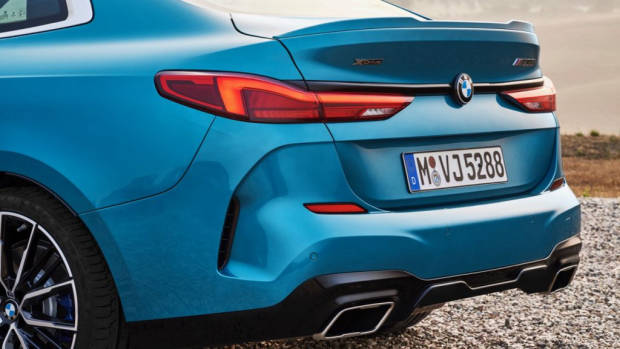 Styling is certainly a point of contention with the 2 Series Gran Coupe, in photos, it looks awkward and busy, perhaps it's a design that will grow on us over time.
It's likely the interior be laid out perfectly, BMW isn't on the cutting edge of cabin design like Audi and Mercedes but the latest iterations just work and demonstrate high quality.
BMW says the 2 Series Gran Coupe will be landing in Australia soon, stay tuned for our full-length road test when it does.
Read more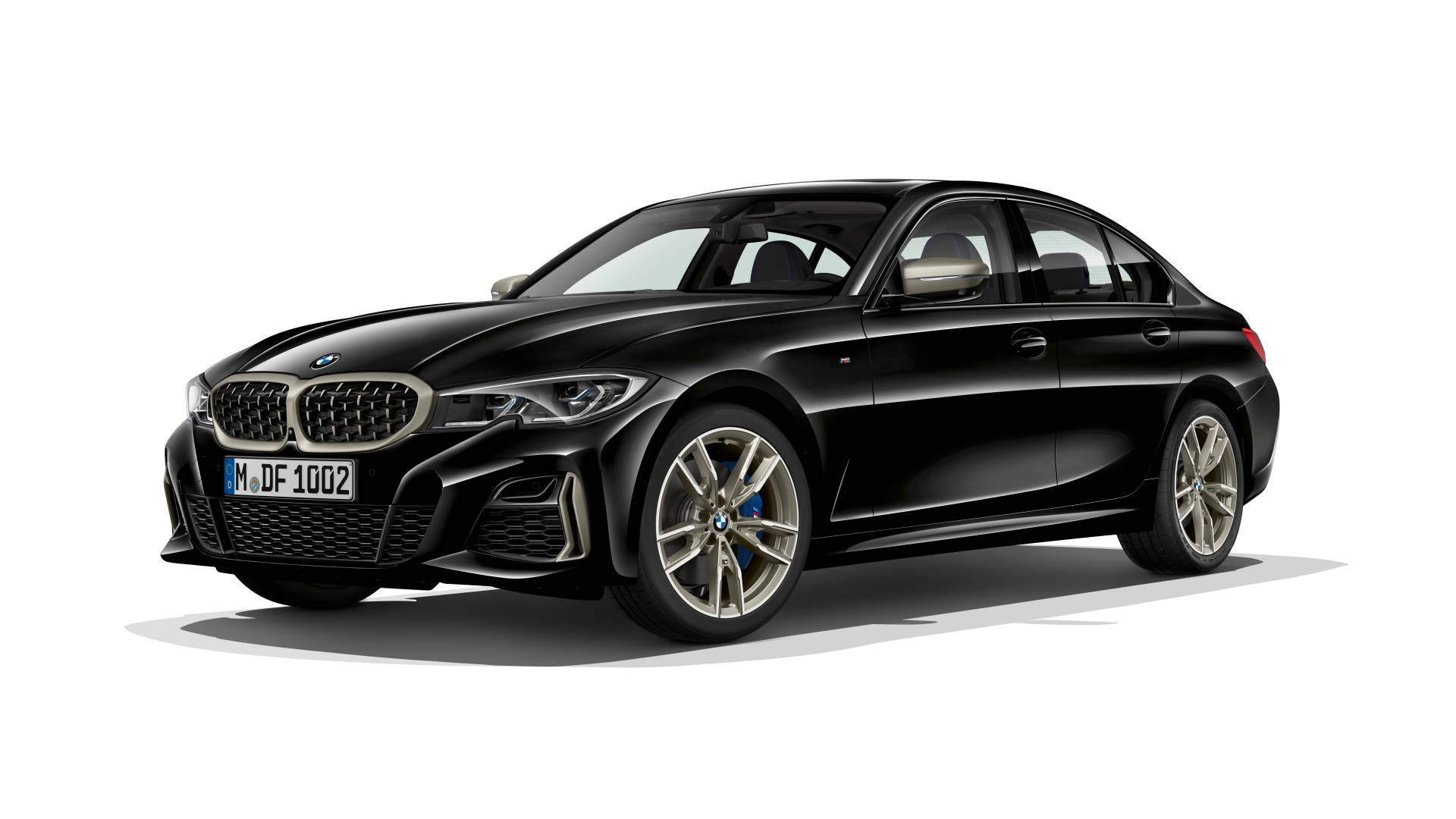 BMW introduces entry-level Pure variants to M-lite range
BMW Australia has announced new Pure variants for their M-lite models that boast all the same power but do without some luxury features. The Bavarians first offered this option with the M2 pure, that car made do with manual seats and minimal safety tech to provide a more focussed driving experience.
The Pure moniker has begun to pervade other brands line-ups, too, the most recent addition being the new base-model Mazda 2.
With BMW pushing their M-lite models, the brand claimed a 40% sales growth for M models, with the M550i xDrive the second most recent addition to the line-up of quick-but-sensible BMWs.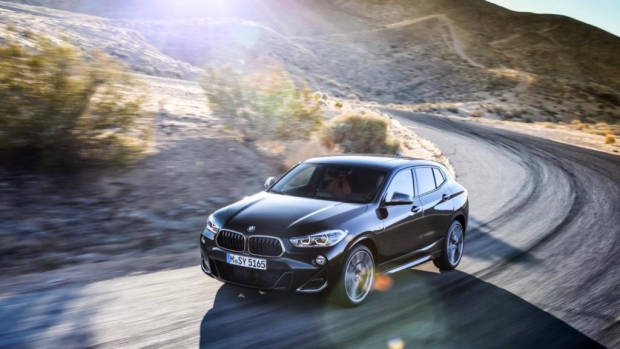 Four new Pure variants are coming for 2020; the X2 M35i, M340i xDrive, X5 M50i and X6 M50i pure all get a dropped entry price. It's not a one-size-fits-all approach though with different models receiving different equipment tweaks.
The new entry-level X2 M35i $64,400 Pure (driveaway pricing not yet available) drops electrically adjustable leather-appointed seats, comfort access and premium Harman Kardon stereo but maintains front LSD, head-up display, M-Sport brakes and outputs of 225/450Nm.
To option it back up to full specification will add $6,000 to that price, the regular X2 M35i pure starts at $69,400 ($76,650 driveaway).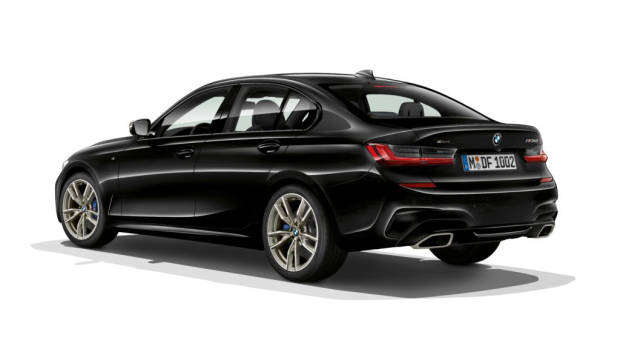 Moving on to BMW's hallmark – a six-cylinder 3-Series – the M340i xDrive gets a Pure variant $94,900 (driveaway pricing not yet available), and it's a tasty specification retaining prodigious outputs of 285kW and 500Nm.
The entry-level turbocharged 3er still gets an M sport differential, a head-up display, M sport brakes and some attractive Alcantara wrapped pews.
But, much like the X2 M35i Pure, it foregoes the Harman Kardon stereo, leather upholstery, sunroof, heated seats and electronically operated boot of the $104,900 (driveaway pricing not yet available) full-fat M340i xDrive.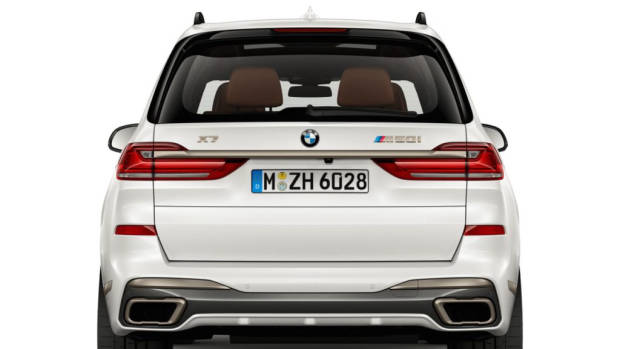 BMW's wagon-coupe SUV pair of X5 M50i $136,900 (driveaway pricing not yet available) and X6 M50i $140,900 (driveaway pricing not yet available) xDrive get Pure variants which see the inclusion of all the M Sport goodies – including adaptive suspension and M Sport brakes – as well as electrically-adjustable heated seats, 4.4-litre V8 with 390kW/750kW, comfort access, 22-inch alloys, LED headlights and panoramic glass sunroof.
You're not exactly slumming it in the Pure versions of the big SUVs, although the full-fat X5 M50i xDrive $151,900 (driveaway pricing not yet available) and X6 M50i xDrive $155,900 (driveaway pricing not yet available) get adaptive M Professional suspension with active anti-roll bars, four-zone climate control, cooled cupholders, Harman Kardon stereo and metallic paint as standard which BMWS says is valued at $19,000. The X5 and X6 pair share the X7's 390kW/750Nm outputs.
Although the original Pure variant of the M2 was aimed at providing no-frills driving thrills, the latest additions to the M Pure line-up exist to provide a wider group with the option of an M vehicle.
Read more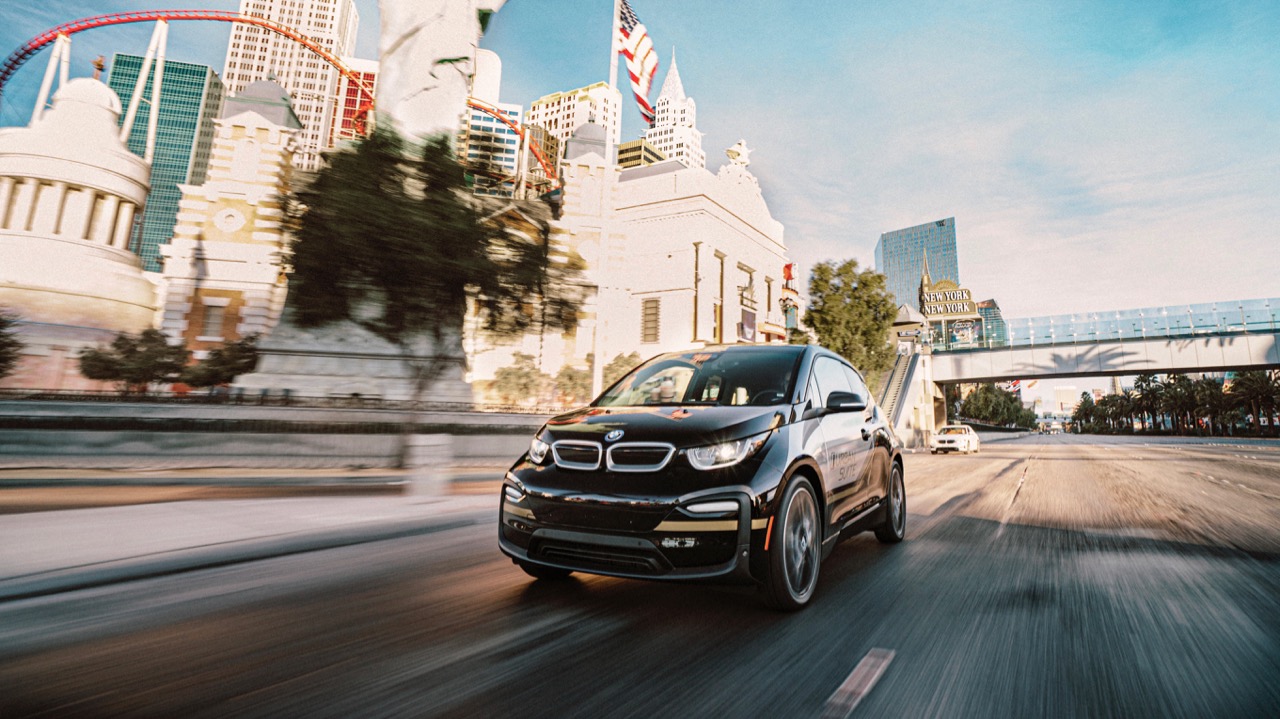 BMW shows Comfort-focussed mobility solutions at CES 2020
BMW has revealed several concepts at the 2020 Consumer Electronics Show in LA, from chauffeur-spec i3s to the future of the interior. They aren't the only German company at CES though, with Audi debuting their AI:ME autonomous vehicle.
BMW is already off to a strong a start with electric tech thanks to their i3 which has been around since 2013 and over 165,000 on the road, but the Bavarians are not resting on their laurels.
Enter the i3 Urban Suite, a rethink on the compact city machine that only leaves the dashboard and driver seat intact. Twenty i3s were converted to this specification and shipped to Los Angeles where the chauffeur piloted i3s can be summoned via an app and passengers can recline in comfort.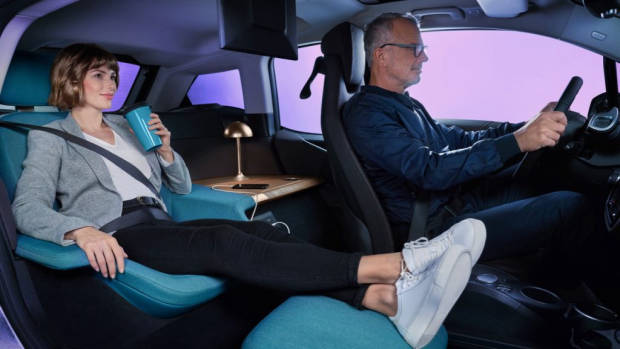 And, well, recline they can. The front passenger seat has been replaced by an ottoman and the rear bench now features a modernist lounge-chair with electrically adjustable backrest. Some beautiful wood panelling surrounds the chair, a place to rest bags or maybe cocktails, and has the appearance of a mid-century coffee table.
A chauffeur-driven i3 might not be a high demand vehicle, especially given the lack of autonomy, instead, it's BMW showcasing their ability to blend luxury with sustainability.
If the i3 Urban Suite's pews look a little too firm for you, don't worry, BMW has developed a chair dubbed the ZeroG Lounger designed to show what the interior of near-future of autonomous vehicles will look like.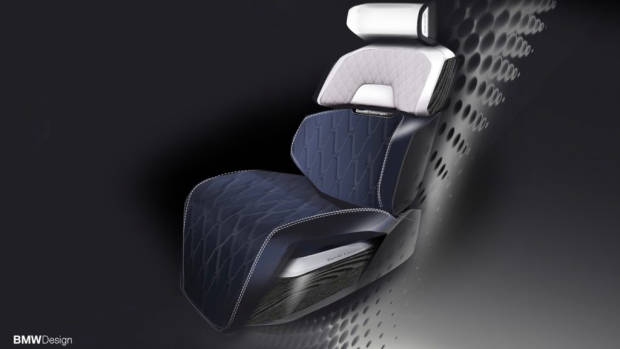 With the ability to recline up to 60º, the cocoon-like chairs will be installed in several X7s at CES. BMW have slatied these comfy chairs for production in the coming years.
For whatever reason the idea of zero gravity has caught the attention of those at BMW, roll on the conceptual i Interaction EASE display. Although not strictly automotive, the Bavarians claim it's an indication on the future of intelligent mobility.
Step inside and all materials are recycled, there's no leather here. The knitted surface is said to incorporate smart materials. The seats within will recline to a position that feels like an occupant is 'floating'.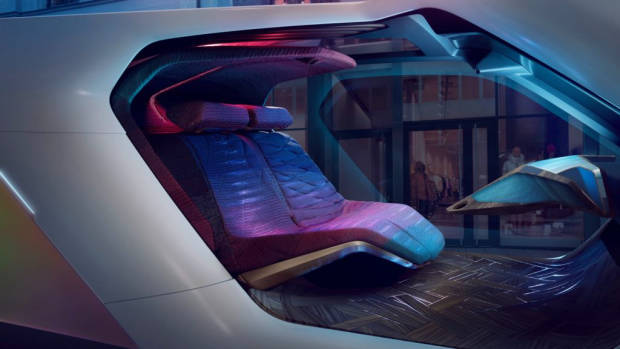 Naturally, 5G integration is on the cards as well. This is displayed in the i Integration EASE display, but BMW claims the tech will arrive with the briefly mentioned iNext model by 2021, making them the first brand to offer the tech.
5G isn't only about a quick internet connection, it will make autonomous driving far more achievable. The high speeds achieved can easily position and direct vehicles, allow it to scan for traffic data and create a safer driving experience.
The displays at the 2020 Consumer Electronics Show demonstrate the future possibilities of mobility. For better or worse, BMW thinks it's one where driving is not the primary concern when in a vehicle.
Read more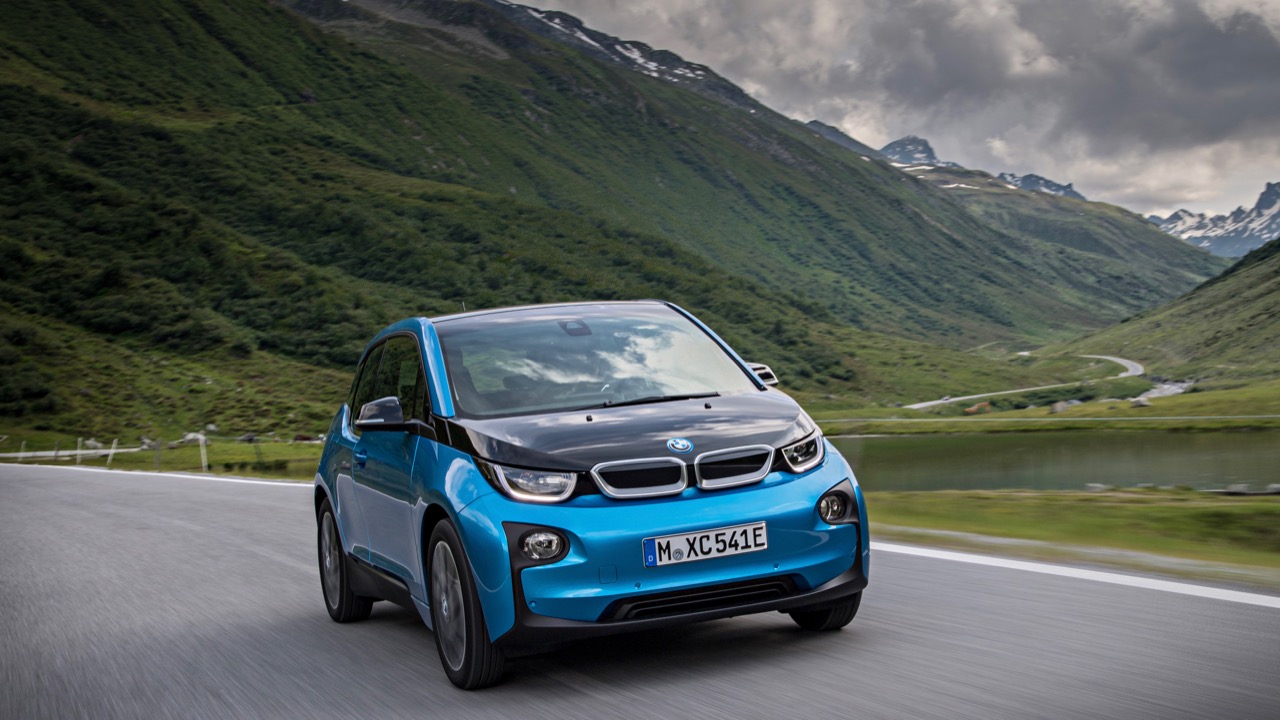 The BMW i3: An unlikely kilometre crusher
You've certainly heard the seeds of doubt sewn about "range anxiety" of battery-powered vehicles, it comes from every corner in the automotive world and yes, we at Chasing Cars are guilty of it too. BMW wants to quell this though. Their funky i3 city car has been on the market for six years now and has recorded sales of over 165,000 units worldwide.
With more big brands pushing BEVs than ever before – Volkswagen ID3, Honda E, Audi e-Tron – and battery ranges growing ever longer the EV will be a big part of the next decade.
When we tested the i3 we viewed it through the lens of a city car, as BMW originally marketed it, where you would keep your 320D touring in the garage for longer trips. This hasn't stopped i3 owners from pushing the envelope of the car's capabilities though.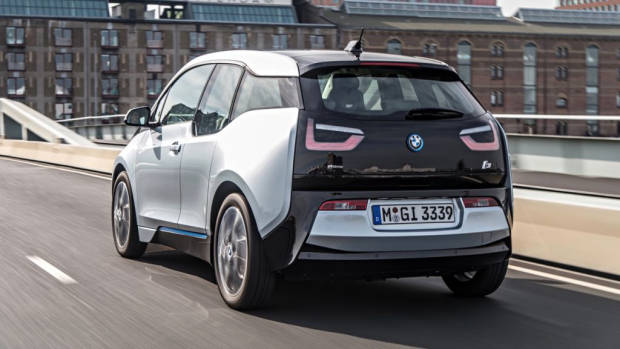 The i3 ownership program had a sort of beta test with several "electric vehicle pioneers" selected by BMW, one of which is Helmut Neumann, an EV die-hard from Titz, North Rhine Westphalia in Germany, which isn't exactly a bustling metropolis.
Mr Neumann has completed a gobsmacking 277,000km in his battery-powered 'city car' which, over a six-year lifespan, averages out to over 46,000km annually. Oh, and thanks to regen braking he's still on his original brake pads.
During this time there has been minimal battery degradation according to BMW, leading Munich to extend the battery warranty to eight years or 160,000km. Mr Neumann has also taken advantage of BMW's battery exchange scheme, going from the original 22kWh unit to a more efficient 33kWh unit found in the 94Ah model. Of course, there's now a 120Ah model with a 42.2kWh unit available.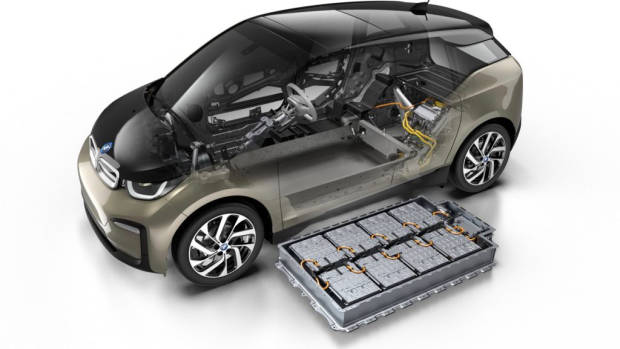 That old battery hasn't ended up in a pile of landfill either, instead, the batteries are returned to BMW, although "not suitable for demanding automotive use", they are efficient enough to act as storage for green energy from wind turbines around the Leipzig factory.
It's not as though Mr Neumann is the only one either, the beta test of the i3 was shared with other 'electric vehicle pioneers' of which many have completed over 200,000kms in their cars, both range extender and pure EV.
Although the "pioneers" are found mostly in Europe and North America, where charging infrastructure is at a much greater level, there was a "pioneer" stationed in South Africa where infrastructure is marginally more developed than Australia.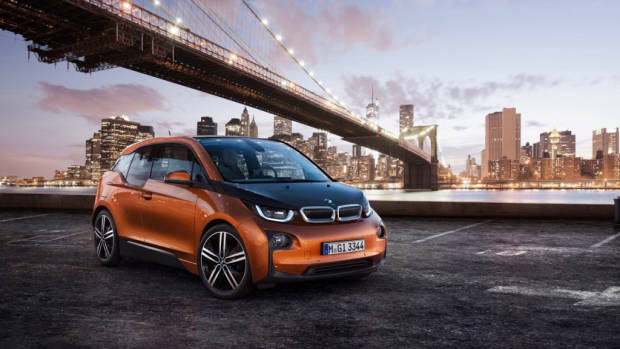 Shaun Maidment, who the brand claims would regularly travel 300km each day for work made the i3 work by charging up at client's houses throughout his day. He did have a range-extender version but considered that an "emergency power generator" and very rarely relied on it. According to WLTP testing, the range extender only fuel usage from 0L/100km to a meagre 0.6L/100km, so no big deal.
Australia is still lagging, though we are consistently seeing more charging stations put in place and there are passionate brands who want to work closely with the government to see this grow, as well as independent companies like Chargefox.
CEO of Mazda Australia Mr Vinesh Bhindi made the point that EV charging stations have huge money-making potential, especially for big oil companies with pre-established sites.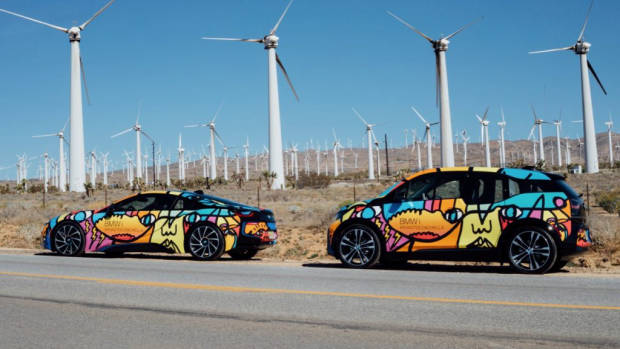 A coffee, a snack and perhaps some light entertainment on offer while your BEV takes 30 minutes to fast-charge back to 80% battery power, there's absolutely a whole industry to tap into.
In the mean-time, many will wait for government policy before making the switch to EVs, but it's hard to argue with the addictive silence and instant response which is perfect in urban and suburban environments.
Read more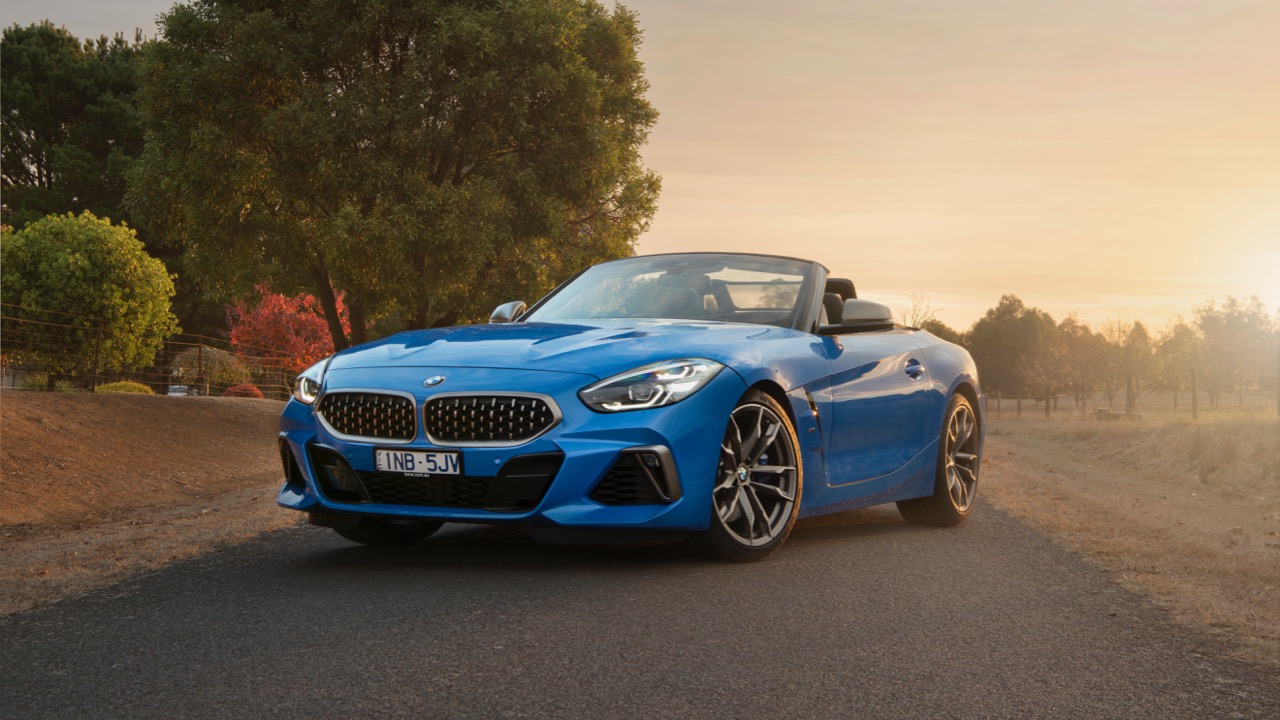 BMW's range-topping Z4 roadster gets more grunt
BMW Australia has announced a power increase for the range-topping M40i variant of the brand's open top Z4. The three-litre six-cylinder B58 engine sees an additional 35kW to bolster the headline figure, aligning it with other BMW '40i' variants.

Thankfully the increase in power hasn't brought an increase in price, BMW still sells the M40i for the same $124,900 ($135,214 driveaway).

Chasing Cars tested the 2019 Z4 M40i against the Toyota Supra – its brother from another home – but the roadster is really here to make a case against the open top Porsche Boxster and more conventional Audi TT.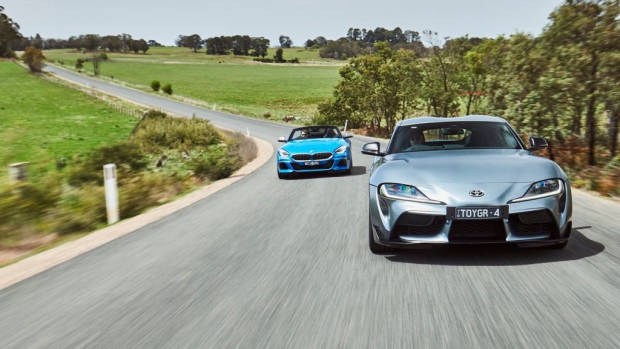 When we drove the M40i we didn't think it was exactly wanting for extra power, the 250kW and 500Nm from the B58 was more than enough to leave that car struggling for traction on pockmarked Sydney roads.

With the Australian release of the G20 340i xDrive and X3 M40i though it was only a matter of time before BMW upped the power figure to 285kW, though the 500Nm torque figure remains identical.

The chassis of the Z4 should handle the extra power well though, and the added grunt will propel the roadster from 0-100km/h in 4.1 seconds, four tenths faster than the outgoing M40i, that's seriously impressive.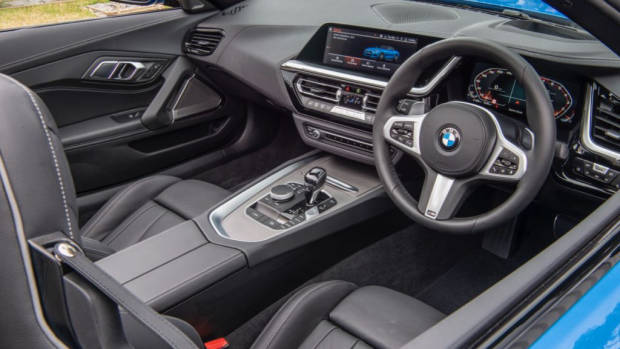 Gear changing duties are taken care of by a brilliant ZF eight-speed automatic that provides smooth, quick shifts and importantly listens to the driver's inputs, though no manual option is available.

Naturally, the Z4 M40i retains the brand's 50:50 weight distribution calling card, as do other Z4 models.

The Z4's exterior design is a polarising topic, the slightly buggy eyes are a turn-off for many, but from the rear three-quarter the shape of the roadster is nice and squat, it's actually starting to grow on us. The details aren't quite perfect, but the proportions are definitely there.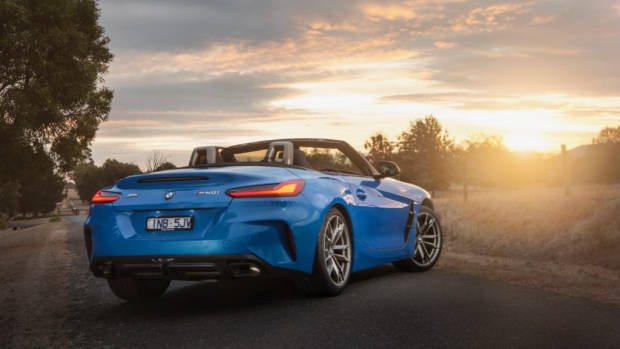 All importantly for a roadster the, roof still operates swiftly with the ability to open or close in 10 seconds at speeds up to 50km/h.

The M40i sits at the top of the range with no Z4 M model likely to arrive, it receives AEB and adaptive cruise control, lane departure warning and blindspot monitoring, the latest generation iDrive system with voice recognition capabilities and wireless Apple CarPlay and Android Auto and a stiffer spring and damper package than sDrive models.

The entry level sDrive 20i with its turbocharged four-cylinder engine produces identical outputs of 145kW/320Nm and is still available with a manual gearbox.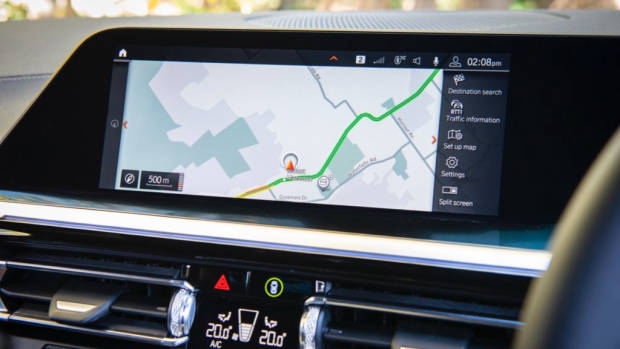 A mid-range sDrive 30i also remains with outputs of 190kW and 400Nm courtesy of a turbocharged four-cylinder engine. No manual is available, but we think this is a real sweet-spot in the Z4 range.

More power is rarely an unwelcome addition these days, but it won't go any way to curing the aloof steering we found when we tested the Z4.

2020 Z4 Pricing

Z4 sDrive20i $84,900 ($93,209 driveaway)
Z4 sDrive30i $104,900 ($114,209 driveaway)
Z4 M40i $124,900 ($135,214 driveaway)
Read more