Search Results for ""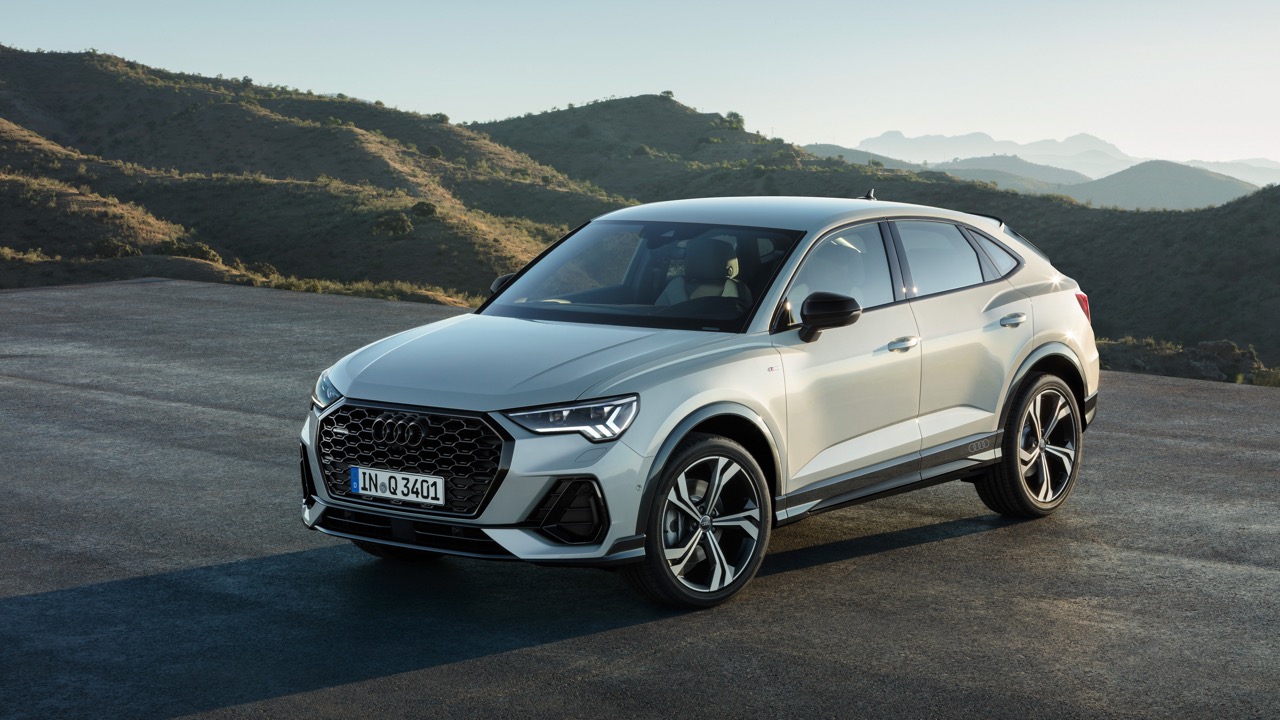 Audi Australia confirms pricing for athletic Q3 Sportback
Hot on the heels of our new favourite compact SUV, the Q3, Audi has confirmed Australian pricing for that cars sleeker Sportback cousin. The Q3 Sportback is bound for Aussie shores in March 2020 with the 35TFSI S line starting at $49,900 (driveaway pricing not yet available).
So what is the Q3 Sportback? Well at a glance it looks mighty similar to the regular Q3, but the Sportback body is both lower and longer lending a sportier stance to the wagon-style crossover, it almost looks like a shrunken Urus.
If the Q3 does battle with BMW's X1, the Q3 Sportback is aimed squarely at the X2, but of course, it's also a foe for the Mercedes GLA and Lexus NX while providing a more premium nameplate than similarly sized Mazda CX-30.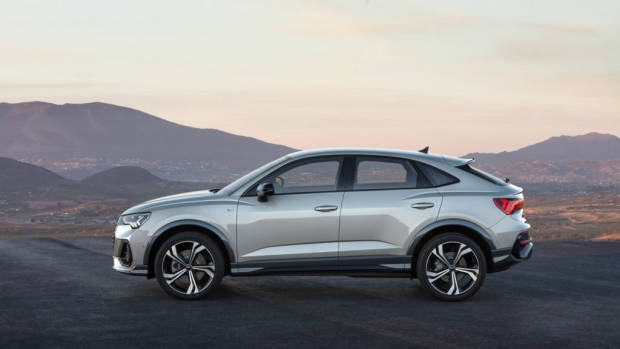 Opting for the athletic Sportback will cost an extra wad of your hard-earned – $3,500 to be exact – with the regular Q3 35TFSI starting at $46,400 ($51,804 driveaway).
That extra $3,500 isn't just for the different body-style though, with all Sportbacks fitted with S line exterior pack and an RS-look set of 19-inch wheels instead of the 18-inch items, small tweaks but they elevate the styling of the Q3 in our eyes.
The Sportback's interior will remain the same – a great thing in our books – as will the 550 litres of cargo capacity. The lower roofline may affect the rear-seat headroom, but we'll have to find out.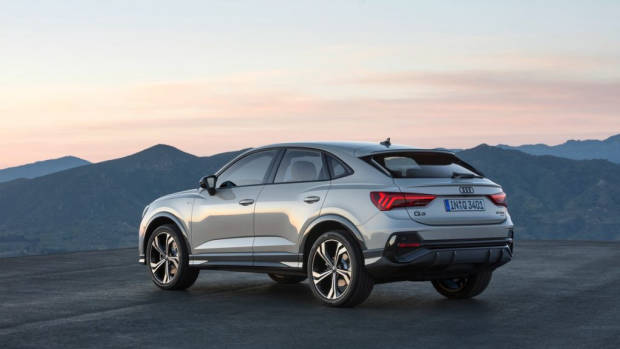 Much like the wagon-bodied Q3, at launch, the Sportback will be available only with the 35TFSI engine, a 1.4-litre turbocharged unit with outputs of 110kW/250Nm.
Power will be sent to the front wheels only via a six-speed dual-clutch gearbox, though for off-roading hill-descent control is standard. Audi has confirmed an all-wheel-drive 40TFSI Quattro with 132kW/320Nm will join the line-up shortly after.
The entry-level Q3 Sportback mirrors its wagon bodied brethren, that means a generous level of specification including Audi's excellent MMI system with virtual cockpit, wireless Apple CarPlay, wireless smartphone charging, leather-appointed seats and keyless entry.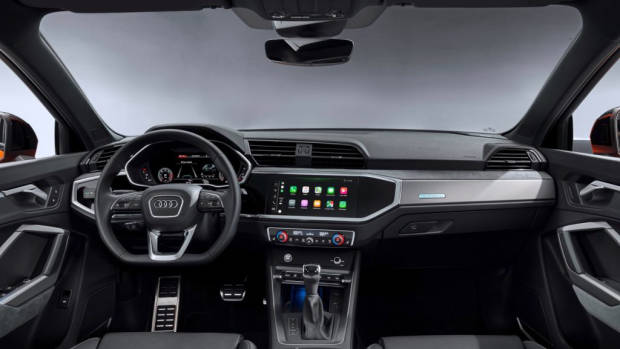 Also available in march will be the Q3 Sportback 35TFSI launch edition which includes metallic paint, coloured ambient lighting, electrically adjustable heated front seats, adaptive cruise, 360-degree camera and – an absolute must-tick option in the Q3 – the premium Audi stereo system.
The launch edition packs a fair bit more in for its $56,450 (driveaway pricing not yet available), the extra $6,550 is quite a hike but adding each option individually to the S line model will inevitably cost more.
All Q3 Sportbacks also get AEB with pedestrian and cyclist detection, rear cross-traffic alert, rear-view camera and hill-descent control. There's also a neat connectivity system that uses a sim card for live-traffic updates and Audi connect functionality.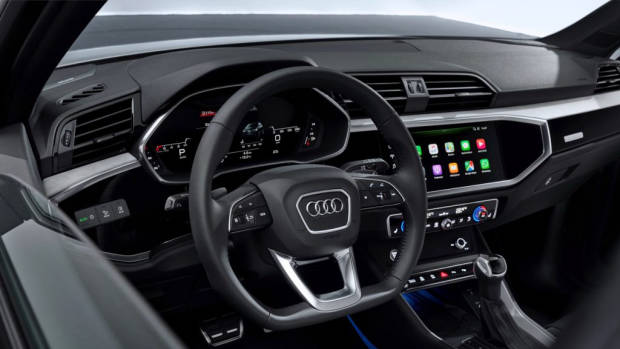 Given the similarities to the normal Q3 which we reviewed here, the Sportback should make for an enjoyable punt with the highlight being the splendid interior, we'll certainly be getting our hands on one in March.
Read more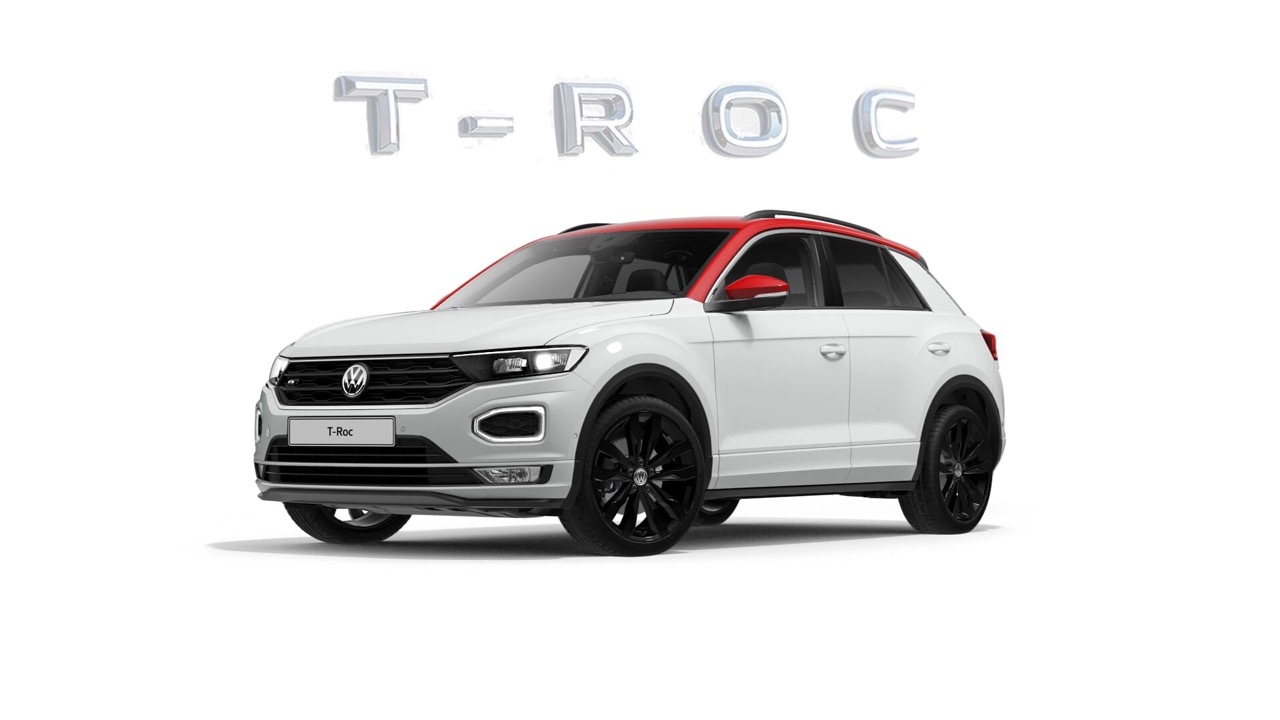 Volkswagen T-Roc priced for Australia as online sales kick off
Volkswagen this morning announced pricing for its highly anticipated T-Roc small SUV – and also confirmed that between now and April this year, the Golf-sized crossover will be sold online for three months, starting this Thursday.
The 2020 Volkswagen T-Roc will arrive nationwide in VW dealerships in April, but Australians wanting to get ahead of the crowd will be able to deposit $500 to secure one of the earliest allocations of the two-strong launch range.
Priced at the premium end of the small SUV market, the $40,490 T-Roc in 140TSI Sport trim will sit above the smaller, Polo-based T-Cross which arrives in the Australian market around the same time. The T-Cross, which starts at $27,990, will offer a more affordable way into a small Volkswagen crossover.
With the pair not as different in size as one might expect, the rationale for purchasing the T-Roc will mainly revolve around its standard-fit all-wheel-drive and its punchier engine. The sole motor for the Australian-spec T-Roc will be a 140kW/320Nm 2.0-litre turbocharged four-cylinder 'EA888' unit, sending torque to all four wheels through a seven-speed dual-clutch gearbox. We reviewed the T-Roc 140TSI in New Zealand last year, which you can watch and read here.
In addition, the Sport trim arrives highly specified as standard with the brand's more athletic R-Line exterior styling package, with 18-inch wheels, rather than the more pedestrian look that is fitted by default in Europe. Inside, the brand's Active Info Display is standard-fit along with an eight-inch touchscreen with navigation, Apple CarPlay, and Android Auto.
Keyless entry and start is standard, along with automatic wipers and LED headlights, a variable steering ratio, customisable drive modes, all-speed AEB, adaptive cruise control, blind spot monitoring, and rear cross traffic alert.
Six colours will be offered – white or red are standard, while the four metallic or pearl options cost $600. Two option packages can be selected, boosting spec further. The $2,000 Sound and Style package adds 19-inch 'Suzuka' alloys (familiar from the Tiguan R-Line), adaptive dampers, and a 300-watt Beats stereo. The $3,500 Luxury package adds leather upholstery, a panoramic sunroof, and a power tailgate.
A loaded T-Roc hits a lofty $46,590 – higher than a (less powerful) new Audi Q3 – but a limited-time special edition, called the T-Roc X, will be offered for $42,990, bundling black-coloured 19-inch Suzuka alloys, adaptive dampers, the Beats stereo, power tailgate, and black-and-red sports cloth seating.
The T-Roc X will be available in two colours that recognise Volkswagen's long-standing sponsorship of the Sydney Swans: white with a red roof, or red with a black roof.
2020 Volkswagen T-Roc pricing for Australia
T-Roc 140TSI Sport: $40,490
T-Roc X Special Edition: $42,490
Key options:
Sound and Style package: $2,000 (140TSI Sport only)
Luxury package: $3,500 (140TSI Sport only)
Metallic/pearl effect paint: $600 (140TSI Sport only)
Panoramic sunroof standalone option: $1,900 (T-Roc X only)

Read more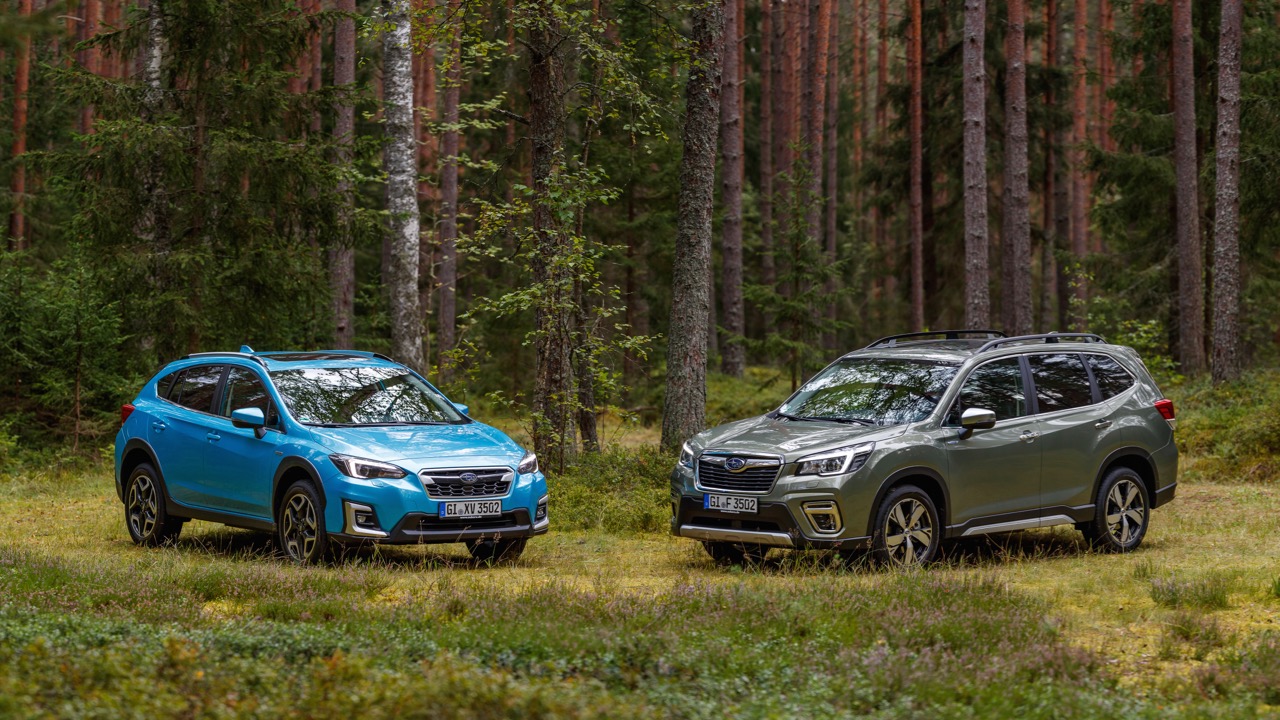 Subaru SUVs get electrified in 2020
With the push towards lower emissions ahead of stringent European regulations and increasing customer demand, Subaru has confirmed its e-Boxer hybrid drivetrain will make its Australian debut in March 2020, with partial electrification of the funky XV and practical Forester at first.

Hybridisation is eminently popular now thanks to shared platforms allowing a greater breadth of drivetrain choice across models. Hybrid variants of the Forester and XV will offer lower emissions and fuel consumption than regular petrol and diesel models, while stealing market share from the popular Toyota RAV 4 and C-HR hybrids.

As we expected, the headline figures relate to fuel economy. Subaru claims the hybrid drivetrain cuts petrol usage by 14% in combined testing, and by an impressive 19% in urban areas, where the e-Boxer system can travel in EV mode.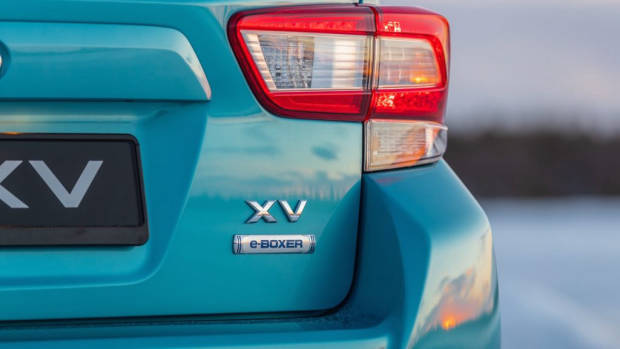 Electric power is humble, with the single motor only producing 12.3kW and 66Nm, that's enough to fill torque and improve throttle response but this certainly isn't a performance hybrid system.

The electric motor is bolstered by Subaru's standard-issue two-litre four-cylinder boxer engine, it's a naturally aspirated unit with respectable outputs of 110kW and 196Nm.

Depending on charge levels EV mode will be functional from standstill to 40km/h thanks to the lithium-ion battery under the boot floor.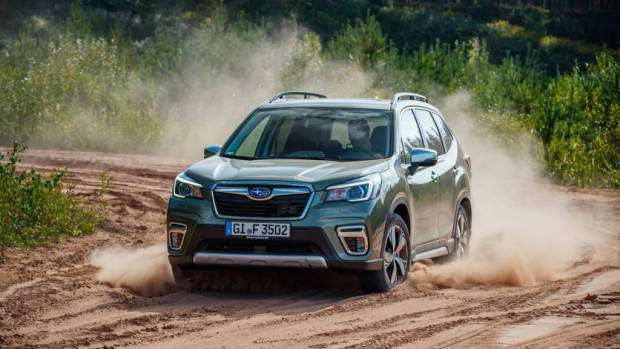 There are three driving configurations for the hybrid; naturally a full EV mode makes an appearance, but above 40km/h and greater throttle inputs the electric motor works to enhance the petrol engine, while the extra battery capacity means the boxer can be switched off during high-speed coasting without losing accessory power.

Naturally, there is regenerative braking too, which works at all speeds to keep battery charge high.

Like other Subaru drivetrains, power is transferred via a CVT transmission, we've found it to work adequately most of the time if feeling a little uncivilised under hard acceleration.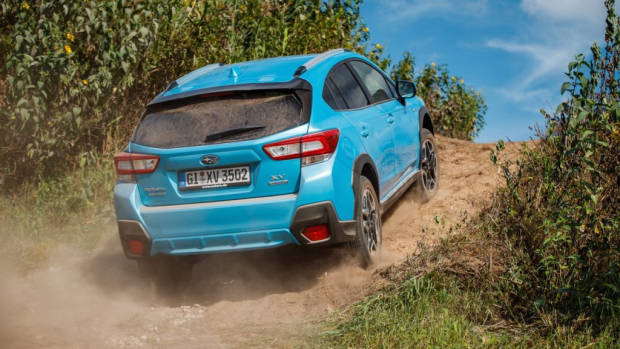 Subaru boasts that the hybrid power increases off-road capability for Forester and XV models too, with regenerative braking offering hill-descent control and infinitely variable power and torque from the electric motor assisting in slippery conditions.

There will only be one hybrid XV available starting at $35,580 (driveaway pricing not yet available) with all-wheel-drive, leather-wrapped wheel and gear-lever, auto headlights, adaptive cruise control, lane keep assist, blind-spot monitoring, high beam assist and rear cross-traffic alert
The hybrid will sit high in the XV range but is still less expensive than the range-topping $36,530 ($40,243 driveaway) 2.0i S model which packs only a small amount more tech.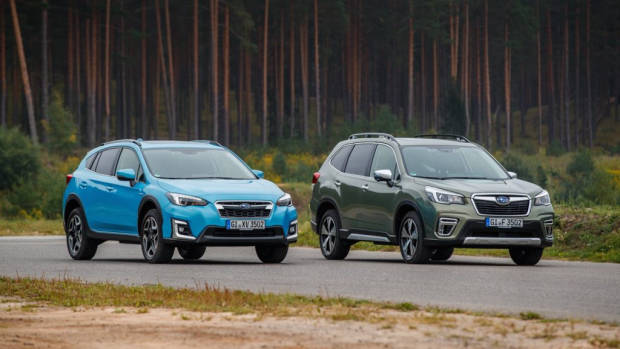 There will be two hybrid Forester variants available, the $39,990 (driveaway pricing not yet available) Hybrid L is specified with the same safety tech as the XV, with the $45,990 (driveaway pricing not yet available) Hybrid S adding larger 18-inch alloy wheels and extra chrome addenda.

Although it would seem Subaru is a little behind competitors with their hybrid release, the brand justifies its tardiness saying they wanted to engineer in their "customer must-haves" which include "fun, safety, reliability and great engineering".

All privately purchased hybrid models offer a five-year unlimited-kilometre warranty, with an eight-year or 160,000km warranty on the lithium-ion battery.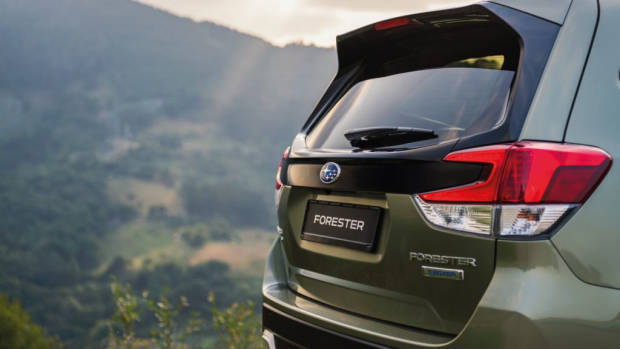 Subaru will be bringing the hybrid XV and Forester to Australia in march 2020 and hope to find out how the fresh meat compares with Toyota's excellent fleet of hybrids.

Read more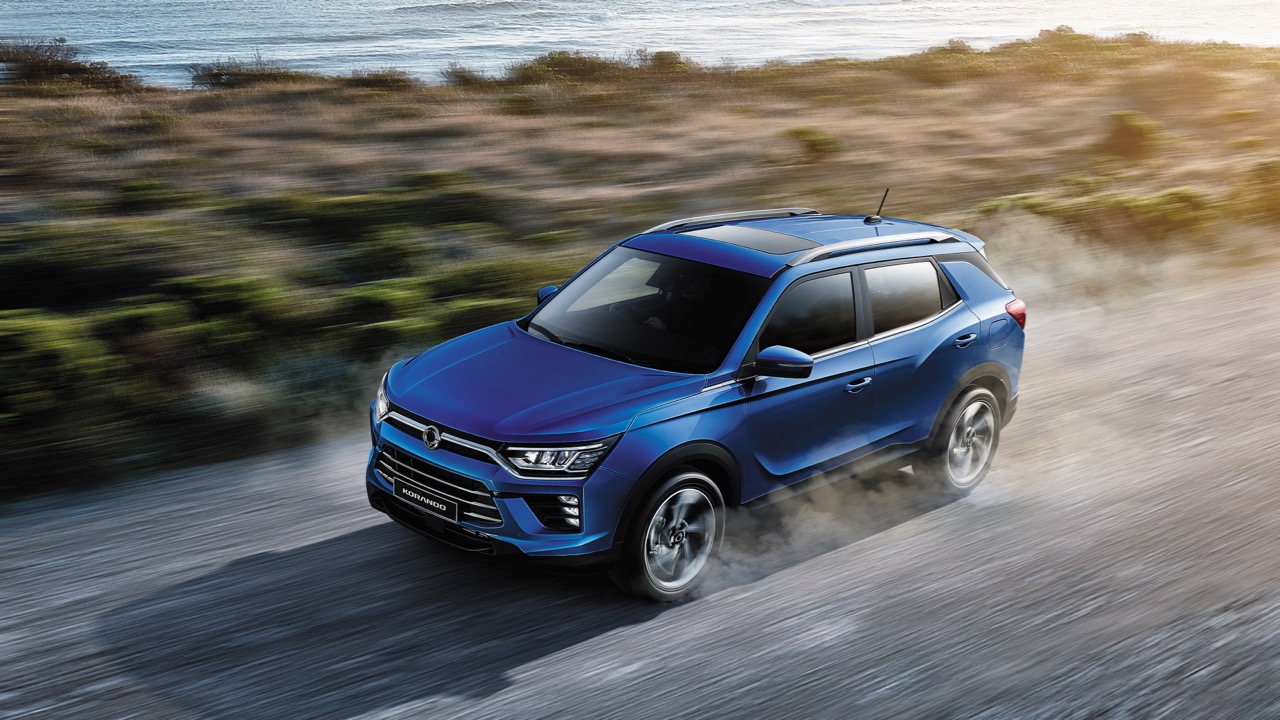 Keenly priced Korando is a serious competitor from SsangYong
SsangYong has confirmed the all-new Korando SUV for the Australian market, starting at a sharp price of $26,990 driveaway, it is by far the best design to come out of the Korean outfit to date. Promising plenty of tech and more contemporary engine design, the Korando offers a bargain price, but will the quality be up to scratch with rivals?
In the ever-crowded and slightly muddy small-to-midsize SUV marketplace, the Korando will offer great value in the hope of persuading punters out of Korean counterparts like the Hyundai Tucson and Kia Sportage, while offering more space and tech than smaller but similarly priced crossovers like Mitsubishi ASX, Mazda CX-30 and Nissan Qashqai.
This is absolutely the best looking SsangYong ever, gone are the days of the Stavic of the early 2000s, there is even a hint of Lamborghini Urus in the front end. We reckon the new Korando looks cohesive and strikes a good balance between being different without being offensive.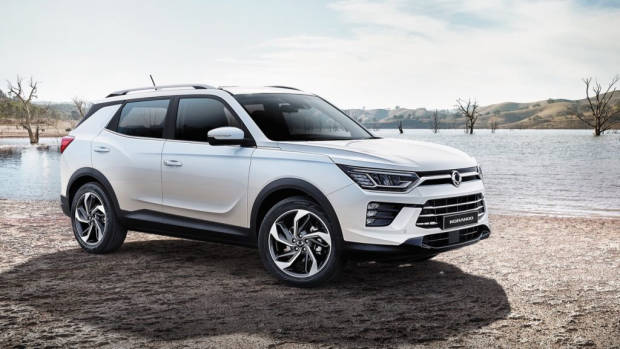 There are few images of the interior, but the digital dashboard readout (available on EXL trim and above) looks bang up to date with competitors.
The Korando has managed to score five stars in ANCAP safety testing too, which should put doubts of family safety to the side and bring the SsangYong that little closer to the mainstream.
For the Korando, there will be two engine options, an all-new 1.5-litre four-cylinder turbocharged petrol engine with outputs of 120kW and 280Nm between 1,500RPM and 4,000 RPM is the star of the show, with outputs that consistent with contemporary competitors.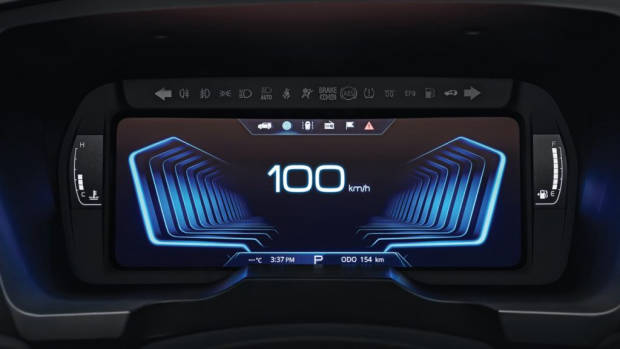 The other engine available is a 1.6-litre four-cylinder turbocharged diesel outputting less power at 100kW, but more torque at 324Nm, with a towing capacity of two tons and impressive claimed fuel economy figure of 5.5l/100km.
A choice of a six-speed manual gearbox or more expensive ($2,000) six-speed Aisin sourced torque-converter automatic is available, with all variants driving the front wheels only, so don't be fooled by the Korando's buff exterior.
Across the range of the Korando there will be impressive technology for the price, the base model $26,990 driveaway EX is specified with a six-speed manual, 17-inch alloy wheels, cruise control, low-speed AEB, lane keep assist, front collision warning, a reverse camera, auto high beams, eight-inch touchscreen with six-speaker stereo, wired Apple CarPlay and Android Auto, and a cloth appointed interior.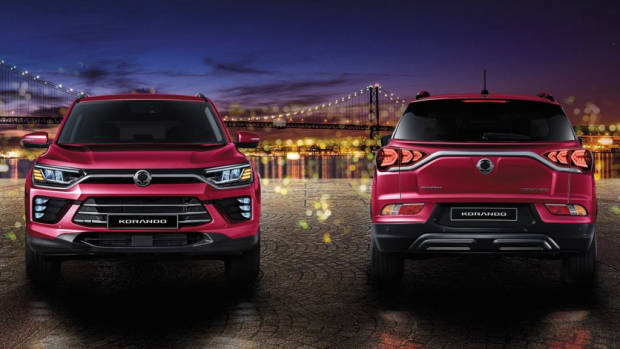 Step up to the mid-range $30,990 driveaway EXL and spec highlights include six-speed auto as standard, 18-inch alloy wheels, lane change assist, parking sensors, rear cross-traffic alert, keyless go, and leather-appointed steering wheel.
The range-topping $36,990 driveaway Ultimate sees a very competitive spec, with the appointment of active cruise control, high-speed AEB, larger 10.25-inch touchscreen, heated steering wheel, dual-zone climate control, electric sunroof, power-operated boot, leather-appointed interior with heated and ventilated front seats, heated rear seats, and larger 19-inch diamond-cut alloy wheels.
For now, the variants available are the ELX and Ultimate with petrol 1.5-litre engine and the 1.6-litre diesel. The rest of the range, including bargain-basement EX, will be arriving in early 2020.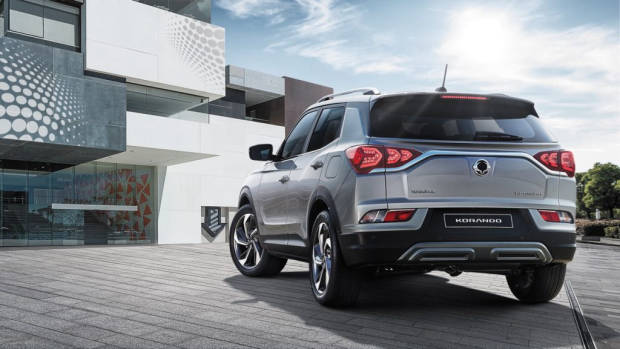 If SsangYong has managed to improve the build, ride and handling of the all-new Korando, the excellent tech, equipment, reasonable looks and great safety should tempt buyers out of more established competitors
SsangYong Korando Price List

All prices are driveaway prices.

Korando EX Petrol Manual $26,990
Korando EX Petrol Auto $28,990

Korando ELX Petrol Auto $30,990
Korando ELX Diesel Auto $33,990

Korando Ultimate Petrol Auto $36,990
Korando Ultimate Diesel Auto $39,990
Read more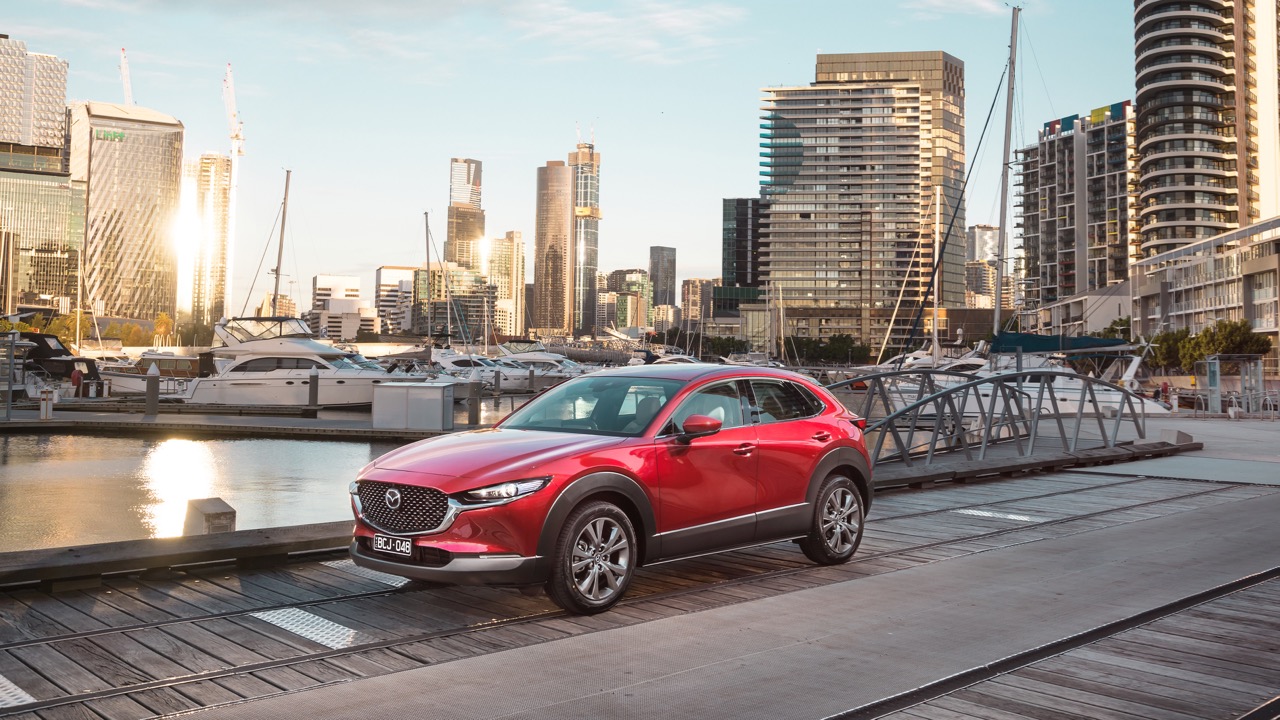 Mazda CX-30: Australian pricing locked in for goldilocks SUV
After confirming the CX-30 for Australia earlier this year, Mazda this week released final pricing and specifications for their 'goldilocks' sized SUV that slots between the CX-3 and CX-5. The handsome CX-30 features Mazda's seventh-generation Kodo design language and competitive pricing for its arrival next January.

Mazda claim the size of the CX-30 strikes an ideal point in compact SUV dimensions. The CX-30 attempts to maintain the excellent manoeuvrability of the CX-3 while affording almost as much cargo space as the larger CX-5.

With the size and pricing of the CX-30, Mazda are directly targeted the growing 'big-small' SUV niche, where cars like the funky Toyota C-HR and Honda HR-V already sit – and where the soon to arrive Volkswagen T-Roc will also compete.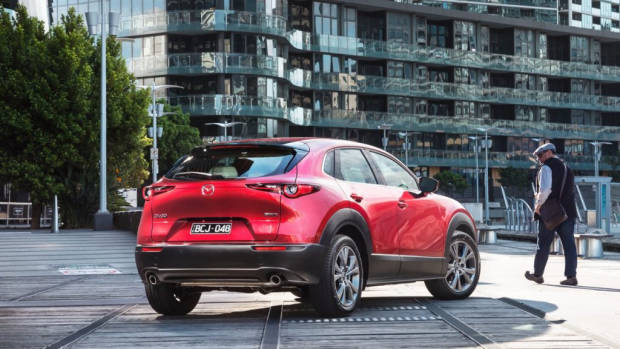 Four trim levels and two engine options will be on offer for the CX-30 in Australia at launch, kicking off with the $29,990 (driveaway pricing not yet available) G20 Pure variant and topping out with the $43,990 G25 Astina AWD (driveaway pricing not yet available).

With the entry price calling for a $450 premium over a similarly equipped $29,540 ($33,231 driveaway) Toyota C-HR, Mazda will be relying on the more premium feel to appeal to private buyers.

The CX-30 is really a handsome thing to behold in the flesh. The Kodo design language has spawned a cohesive and minimal front end, with the ingenious 'S' shape reflection on the flanks a personal highlight.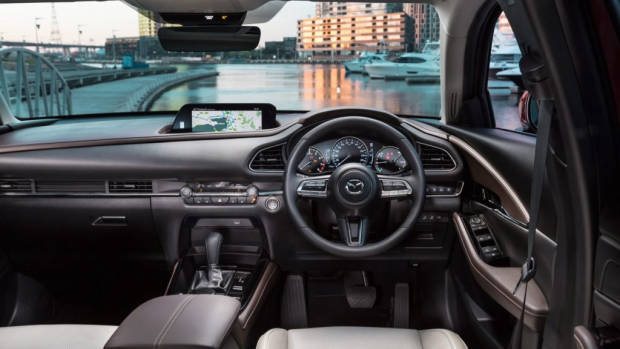 Mazda has really pushed to their premium philosophy inside the CX-30, their human centred design approach lending comfortable ergonomics which are complemented by dashes of quality leather and serious square-footage of soft-touch plastic to give the affordable SUV an ambience near Audi level.

When the CX-30 arrives it will be available with a choice of two powertrains: the first and likely biggest seller is a two-litre four cylinder Skyactiv petrol engine with 114kW/200Nm. With this engine claimed fuel consumption is an impressive 6.5L/100km, but acceleration is a more modest 10.1 second 0-100km/h claim for this G20 powertrain.

The G20 engine will be available across all variants, though only in combination with a six-speed torque converter automatic and front-wheel drive – no manual is coming to Australia.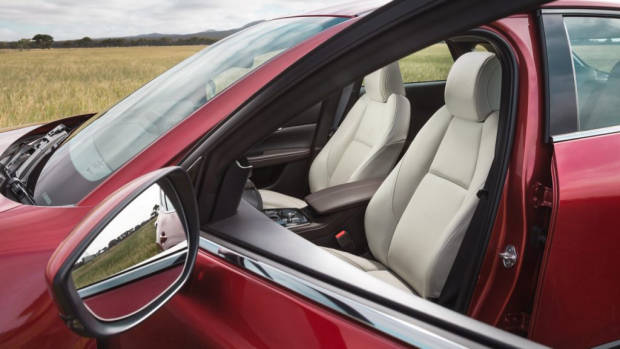 Additionally, a Vision technology package can be specified on any variant in the CX-30 range. This package includes front parking sensors, a 360º top-down view, an autonomous traffic jam function – with steering – for the adaptive cruise, driver fatigue monitoring and front cross-traffic alert for an extra $1,500. This was a calculated choice made by Mazda product planners in light of the better-than-expected 30% uptake of this package for Mazda 3 buyers.

From the entry Pure variant impressive tech joins the quality interior feel, all CX-30s will be equipped with a 7-inch digital cockpit, 8.8-inch non-touchscreen colour display with navigation, Apple CarPlay and Android Auto, 16-inch alloys, LED headlights and keyless go.

As well as in-car gizmos, all variants will be equipped as standard with adaptive cruise control, blind-spot monitoring, lane departure warning and lane-keep assist, radar cruise control, rear parking sensors, a rear-view camera and both front and rear low-speed AEB.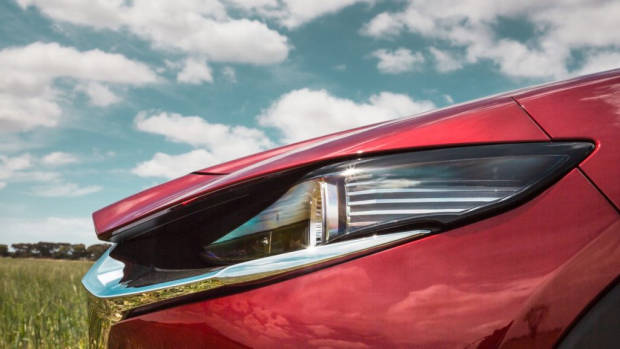 Stepping up to the mid-range, the Evolve starts at $31,490 (driveaway pricing not yet available) and gets some extra pizazz, with standard 18-inch alloys, dual-zone climate control with rear ventilation, leather wrapped gear knob and tiller and wheel-mounted paddle shifters.

A Touring variant is available from $34,990 (driveaway pricing not yet available) and will be specified with a plusher, leather appointed interior with 10-way electrically adjustable seats with two position memory, advanced keyless entry with push-button start auto-tilting mirrors and front parking sensors.

Range-topping Astina variants are available with either engine and front of all-wheel drive, they will also all be equipped with the Vision safety pack as standard. In addition, there will be bright-finish 18-inch alloys, adaptive LED headlights, a lovely 12-speaker Bose stereo, black leather or, as an option, white hue pews available on the plushest model.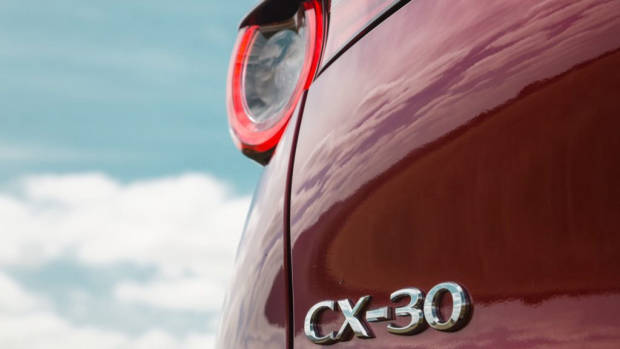 For Touring and Astina variants buyers can also option a larger engine. Monikered the G25, this 2.5-litre produces 139kW/252Nm and adds $1,500 to the price. Fuel consumption increases slightly to 6.6L/100km while the extra power sees the 0-100km/h sprint fall to 8.7 seconds.

Buyers optioning the G25 powertrain can then further add Mazda's i-Activ AWD for $2,000. For AWD privileges expect more traction on the slippery stuff but higher fuel consumption – to the tune of +0.2L/100km – and a 0.3 second penalty on the 0-100km/h sprint.

We were seriously impressed with the handling, ride and class-leading cabin quality when we road tested the CX-30. With the extra wheelbase length increasing occupancy space, combined with the peppy and efficient petrol engines, we think the 'big-small' loving SUV public will be smitten with Mazda's offering on its local arrival in January 2020.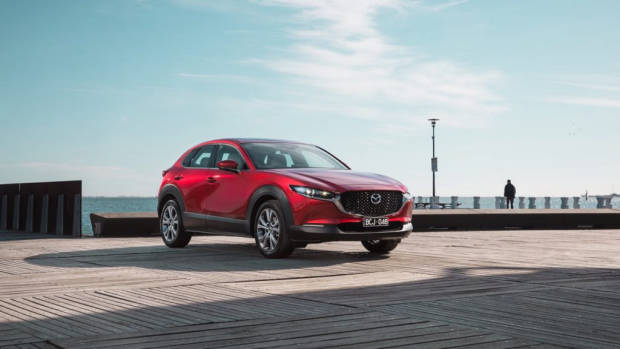 CX-30 Australian Pricing
All prices are before on-road costs.

G20 Touring FWD $34,990
G25 Touring FWD $36,490
G25 Touring AWD $38,490
G20 Astina FWD $38,990
G25 Astina FWD $41,490
G25 Astina AWD $43,490
Vision package +$1,500
Correction: a previous version of this post inaccurately stated that the CX-30 Pure is not fitted with adaptive cruise control. It is. In addition, front parking sensors were missing from a list of features added through the Vision package.
Read more