Search Results for ""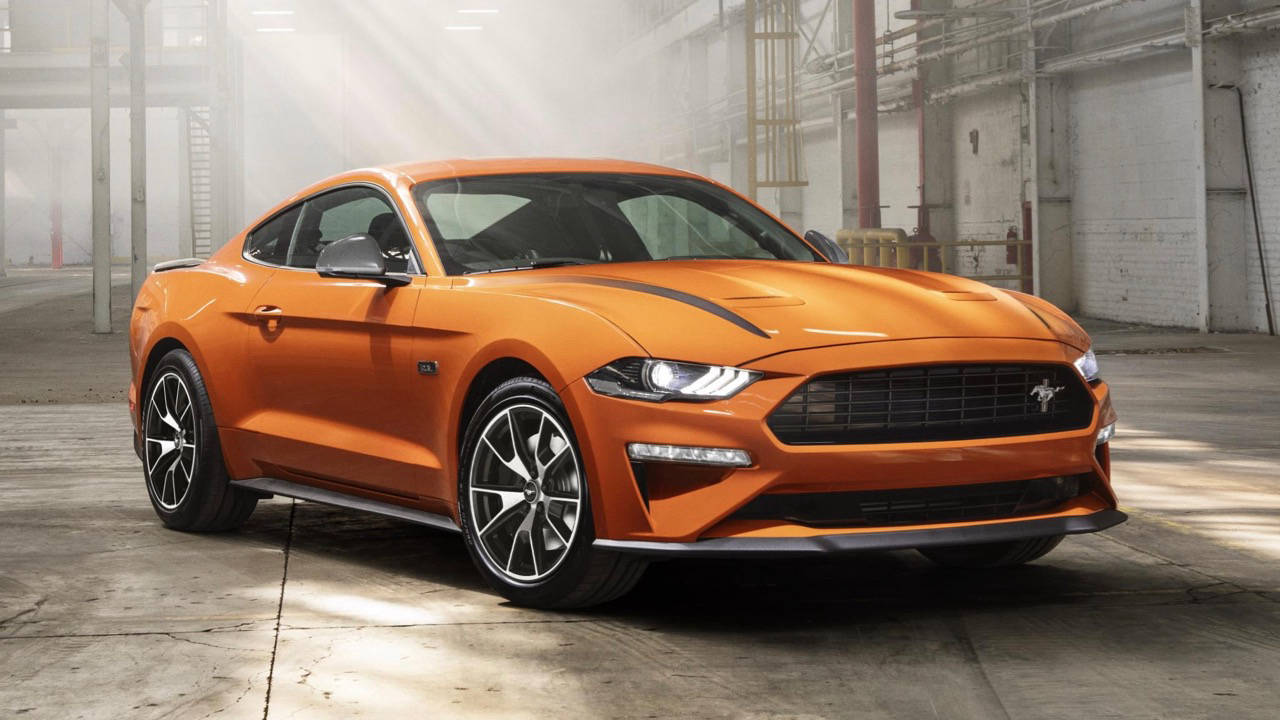 Turbo-four Ford Mustang updated, renamed High Performance
Ford has announced some key details of the 2020 Mustang High Performance 2.3L which is slated to offer a sportier drive than the current Ecoboost but retain its fuel-sipping abilities. 
The 2020 Ford Mustang High Performance, as the turbo four will now be known, receives a revised 2.3-litre turbocharged four cylinder that produces 236kW/448Nm, a 12kW and 7Nm increase over the current Ecoboost model thanks to a larger 63mm turbocharger. Ford is claiming a flatter power and torque curve, with 90 percent of the maximum torque being produced between 2,500-5,300rpm, and power holding stronger to the 6,500rpm redline.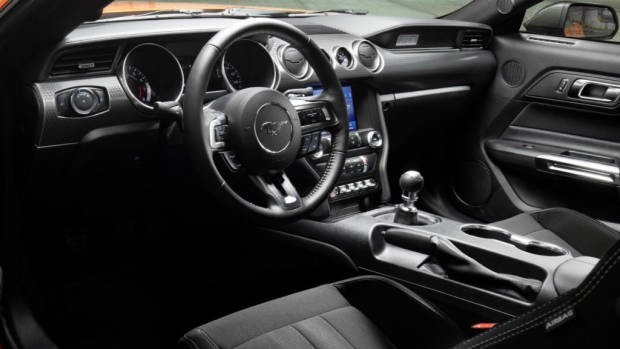 The high performance engine puts power down better due to a shorter final drive and revised gear ratios that should make the High Performance easier to keep on the boil. The High Performance Mustang can (thankfully) still be optioned with a six speed manual in the fastback body, though the convertible is only available with the 10-speed torque-converter auto. 
To suit the new High Performance nomenclature, the 2020 model has received suspension revisions which include thicker front and rear anti roll bars, and a new suspension tune with optional magnetic dampers. To complement the suspension tweaks Ford have specified the Mustang with sticky Pirelli P Zero Corsa tyres which should give an additional handling edge.
The High Performance isn't all about going fast, though. Ford have increased the capacity for customisation, with new 'heritage' colours and more generous standard equipment. With "bold colour choices" available, the 'Twister Orange' hero colour pictured is certainly striking. Borrowing the Mustang GT's grille and splitter along with unique bonnet vents makes this four cylinder more aggressive looking than ever.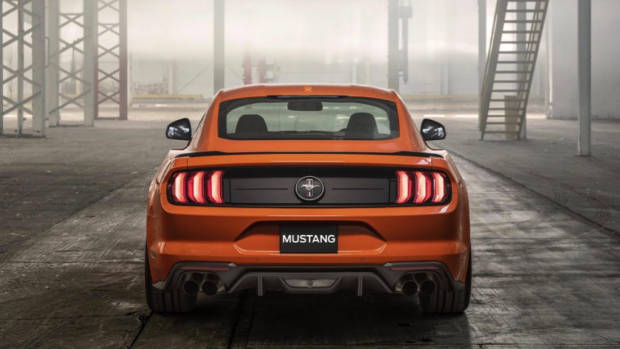 The High Performance has several updates inside, with a 12.4-inch digital dashboard, and 8.0-inch in-dash colour display with Apple Carplay and Android Auto as standard. An analogue boost pressure gauge is present, and the standard leather sports seats can be optioned to Recaros for additional lateral support.
The 2020 High Performance comes standard with AEB, lane keep assist, lane departure warning and active cruise control as standard. Ford is offering a capped-price servicing program for the new High Performance Mustang, at a maximum price of $299 per logbook service for the first four years or 60,000km. 
Pricing is yet to be confirmed, but we can expect the High Performance to start somewhere above the outgoing Ecoboost models, in the vicinity of $51,000 for the fastback, and $61,000 for the convertible. The High Performance will be landing in Australia in February 2020 and should offer a compelling combination of handling capability and everyday use.
Read more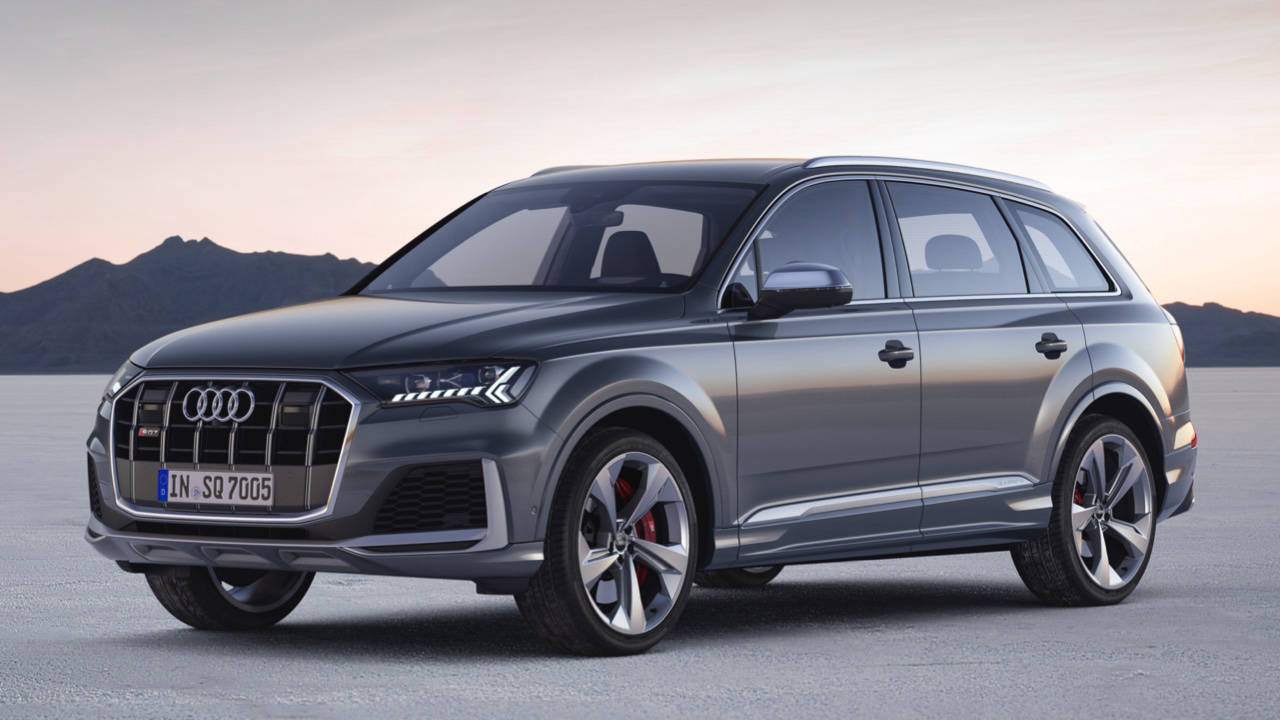 Audi SQ7 facelifted: 320kW V8 diesel beast
Following news of next year's update to the general Audi Q7 range, Ingolstadt's biggest performance vehicle will undergo a similar nip/tuck for next year. The 2020 Audi SQ7 will arrive in Australia "in the first half of 2020".

The heart of the SQ7 has been retained – a twin-turbocharged four litre V8 diesel producing 320kW/900Nm. Those outputs do not change over the pre-facelift version, though internal fettling means the 0-100km/h sprint does drop by 0.1sec to 4.8 seconds.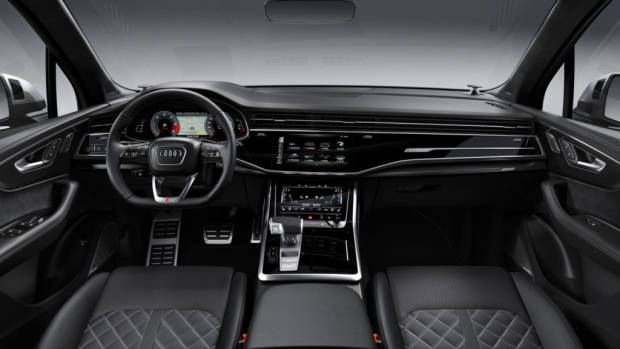 That's pretty staggering for an SUV that weighs more than 2.5 tonnes. The claimed fuel consumption of around 7.6L/100km does increase marginally due to the additional strictness of the new European WLTP emissions testing regime.

As with the pre-facelift SQ7 TDI, this large SUV uses a 48-volt electrical system with a compressor that spins up the engine's turbochargers almost instantly, to reduce lag.

Wide 285/45 tyres are standard, with wheels measuring at least 20 inches. The brake discs are a huge 400mm for the front axle and 370mm in the rear. Go for an even larger wheel and there is room for upgraded 420mm front brakes.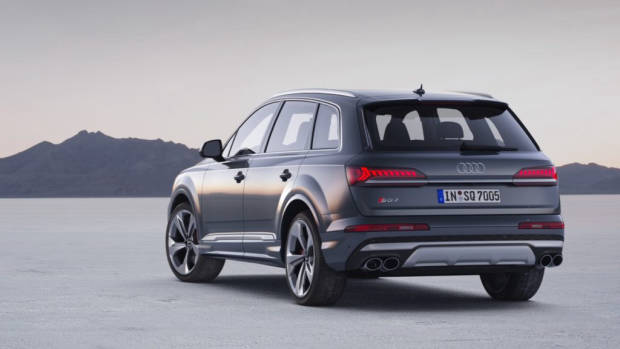 Easily the most considerable changes to the 2020 update are aesthetic. The front-end design differs quite significantly, as does the all-new interior, while the rear end styling receives more subtle revisions to the taillights and apron.

Inside, there is a shift in philosophy around the cabin technology, with a single high-mounted central screen replaced by dual lower-mounted touchscreens. High-end Bang and Olufsen audio is available.

Australian-delivered SQ7 TDIs are likely to have the S Performance Seat fitted as standard, though this is an option overseas.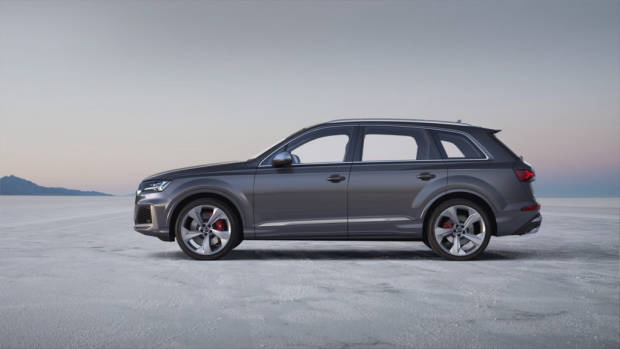 Read more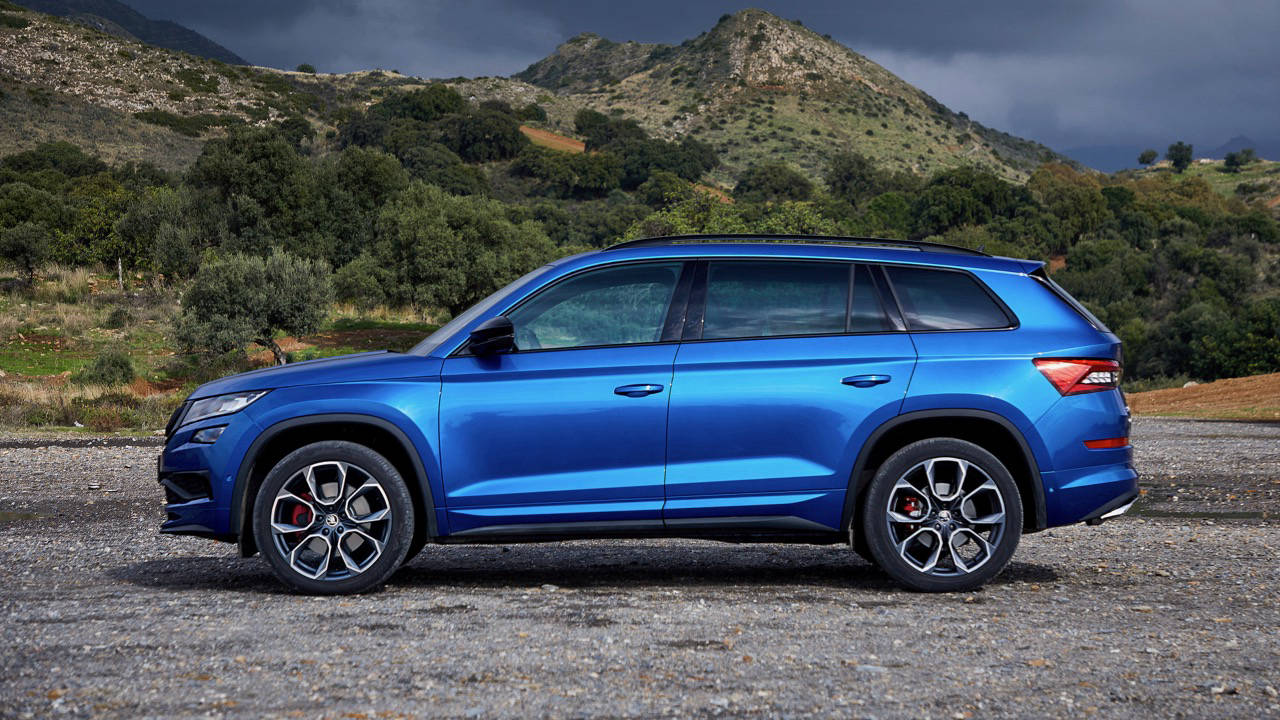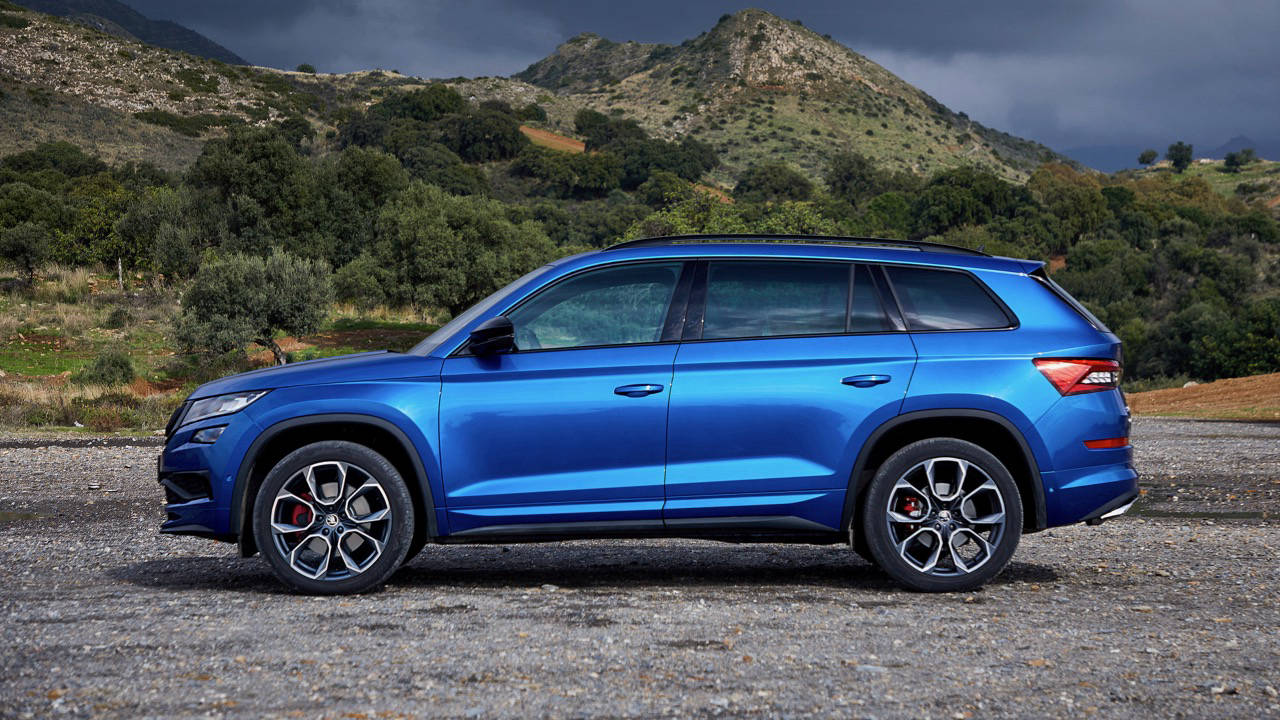 2020 Skoda Kodiaq RS diesel confirmed for Australia
After a long period of negotiations with head office, Skoda Australia have locked in their hottest SUV model yet for Australia. The 2020 Skoda Kodiaq RS will run the same potent biturbo diesel engine seen in the European version of the vehicle that launched earlier this year.

The Kodiaq RS will be available for order from late 2019, Skoda says, which should mean the first customer deliveries will take place in late summer. A price will be confirmed later this year, but we predict an Australian price of around $60,000 before on-road costs.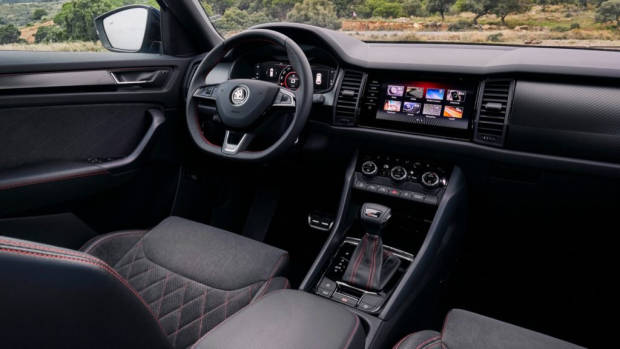 Specification for the Kodiaq RS is similar in many ways to the current sporty Kodiaq variant – the petrol-powered 132TSI Sportline – with the major change being a substantial upgrade in engine outputs from the RS's diesel donk, which was enough to secure the Kodiaq RS the Nurburgring lap record for seven-seater SUVs.

Skoda's flagship SUV will usher in a 176kW/500Nm twin-turbocharged diesel four-cylinder that has remained forbidden fruit for Australian buyers for several years. The 176TDI engine is available overseas in a number of other Volkswagen Group products, including the Passat and Tiguan.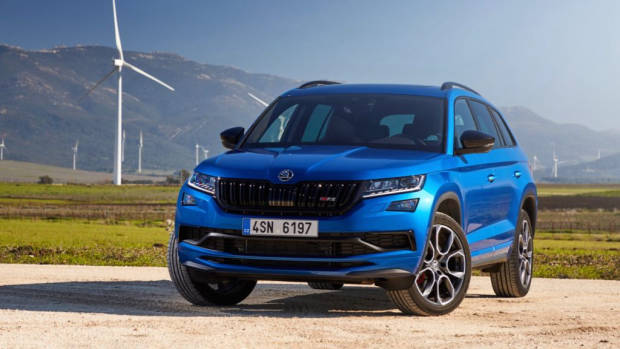 Green-lighting the Kodiaq RS was predicated on a reclassification of the Australian market from 'hot and dusty' to 'moderately hot' – a switch Skoda recently secured. A year ago, it was looking as though the Kodiaq RS had been ruled out for Australia.

Not only did the 'hot and dusty' classification restrict the 176TDI diesel engine, but it has also stopped Australian buyers from accessing full-output versions of the Volkswagen Golf GTI and R performance grades. The European specification of the Golf R, for example, is rated at 221kW/400Nm, while the 'hot and dusty' Australian version is capped at 213kW/380Nm.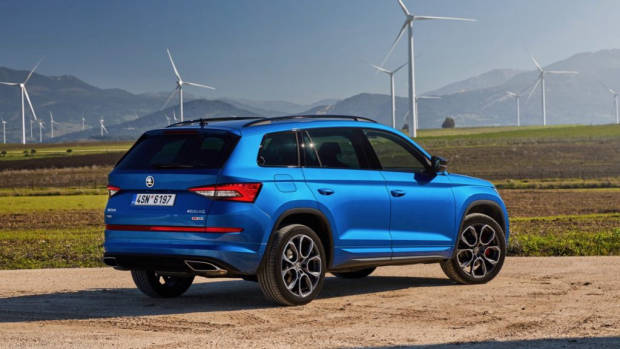 So, can we expect to receive European outputs in future? We put the question to the general manager of corporate communications at both Skoda and Volkswagen Australia, Paul Pottinger.

"While this announcement applies to Skoda for now, potentially it means that "full cream" variants of [Volkswagen] Group products will no longer be off limits for our market," said Mr Pottinger, specifically naming the above example of the Golf R.

We'll have more when Skoda is ready to announce a price and equipment list for the Kodiaq RS later in 2019.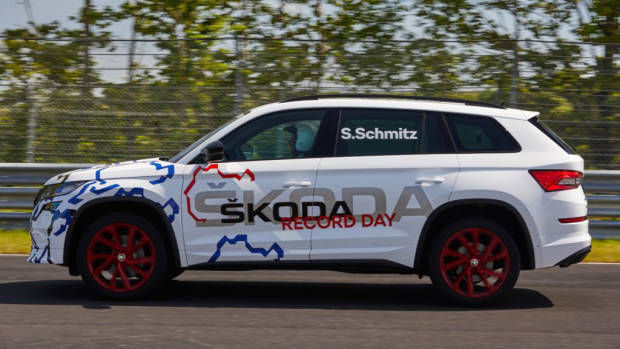 Read more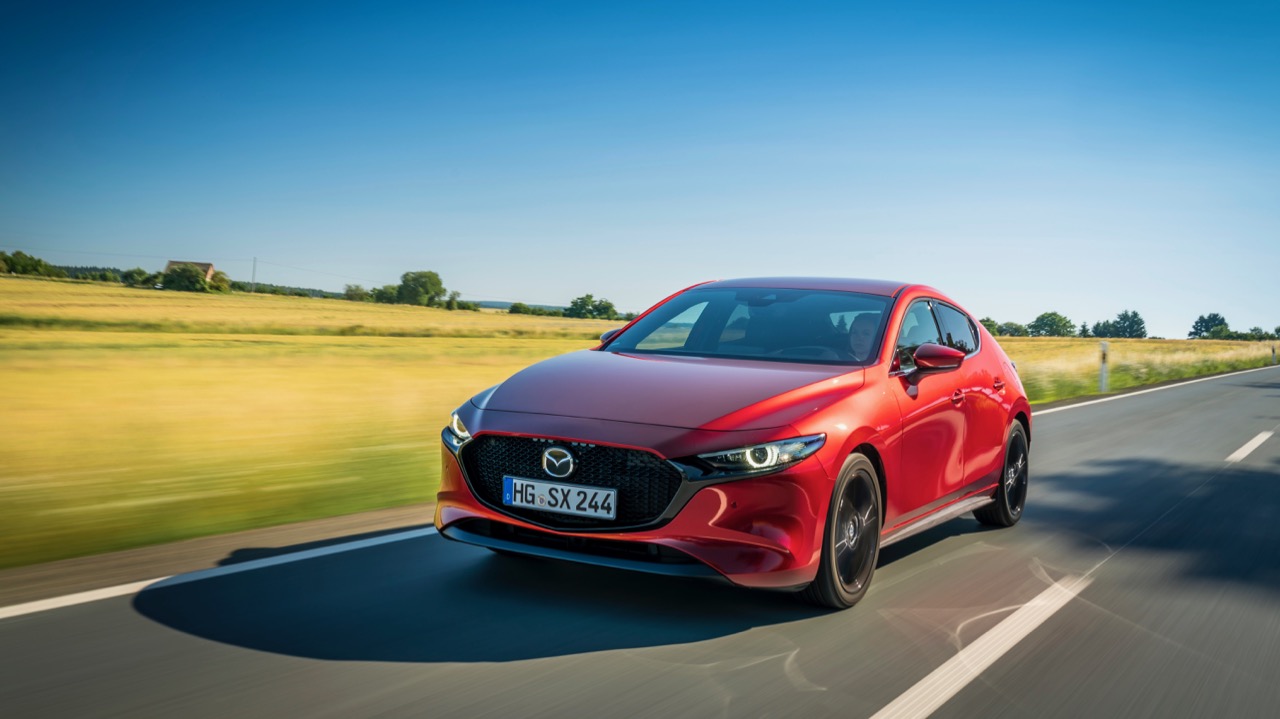 Mazda 3 hot hatch, other fast Mazdas, firming for future
Few hypothetical cars have received more support than a mooted Mazda 3 hot hatch based on the new BP-generation 2019 Mazda 3. Trawl the comments on our YouTube channel and you'll be left in no doubt that there is a group of enthusiasts keen to see a new Mazda 3 MPS or similar.

Each time we catch up with senior Mazda executives, we make a point to ask about their thoughts and plans for performance vehicles – in particular, a hotted-up Mazda 3 with a turbocharged engine and all-wheel-drive. The most-supported combination among fans seems to be a 2.5-litre turbocharged engine with AWD: that's the powertrain used in the CX-9 and CX-5 turbo SUVs, plus the Mazda 6 midsizer, producing around 170kW/420Nm.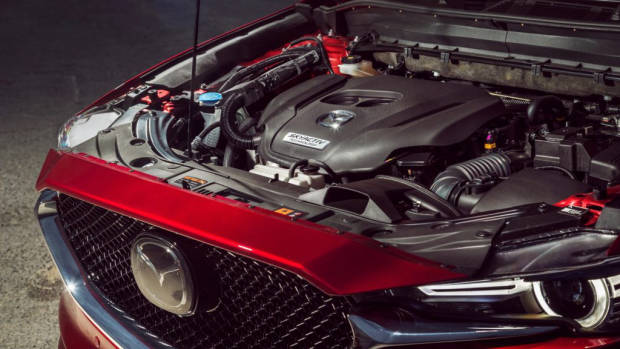 We asked Mazda's global head of powertrain development Eiji Nakai what he thought of this suggestion, to which Mr Nakai chuckled. "We get that question all the time, but I'm afraid that, very unfortunately, we don't have a plan for that right now."

Pressed on why there is no firm hot hatch plan in the works, Mr Nakai said "we have to be mindful of fuel economy – we have to satisfy both."

When we quizzed Mazda's global head of product planning Hiroyuki Matsumoto, we gained more insight into the company's thinking around performance engines. Essentially – a Mazda 3 hot hatch, and other fast Mazdas, are likely to come in future once the brand's current projects are under control.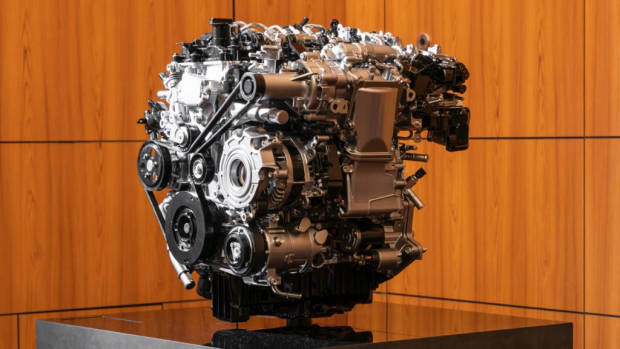 "I believe we are capable of creating an engine which would answer the demand for more power," Mr Matsumoto said.

"At the moment, we don't have any plan to do [a performance car], but having said that, we are harnessing tech to deliver better combustion – so when we feel that's ready, when we feel we need to address the demand [for performance cars], we will be ready to respond to that demand."

Mr Matsumoto confirmed that the new Mazda 3 platform is capable of taking a much more powerful engine. "The body and chassis of the new platform has very high potential," Matsumoto said. "It would be able to take on a powerful engine, so we will see. It depends on how customer demand grows."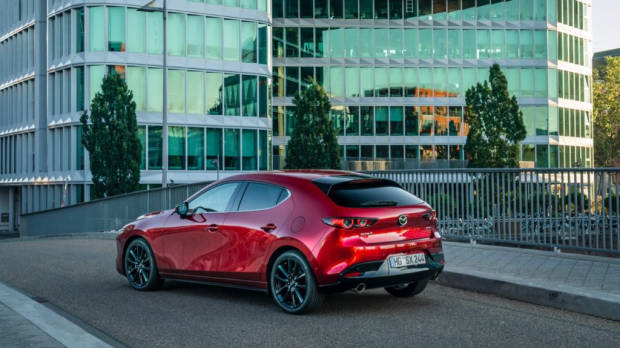 One concept that Mazda have ruled out entirely is a small-displacement turbo engine, along the lines of Peugeot's 1.6-litre turbo unit that powers the 200kW 308 GTi.

"You need to have the right size of displacement," Mr Nakai said. "That is too small to be combined with a turbo, and not something we want to do."

A future high performance Mazda could make use of the straight six-cylinder engine that the brand has confirmed is in development. Matsumoto, the head of product planning, said the straight six would be released "as soon as possible", once engineering work is complete. "Our engineers are working really hard on it," he said.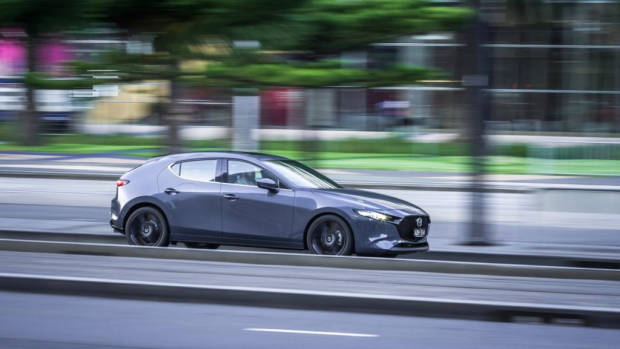 The shyness is all part of Mazda's current philosophy of mastering all the supplementary driving dynamics: making sure a car handles and rides in a way that comforts the driver and passengers.

Mr Nakai said the new Skyactiv-X engine, for example, could be adapted to be much more powerful, with "more sophisticated control technologies" and "improved rigidity of components," but noted that "right now, we're focussed on human-centred car development."

When we suggested that some humans like to go quickly, Mr Nakai laughed but said "200 horsepower (150kW), 300 horsepower (224kW) – those aren't something we are pursuing right now. We want to provide adequate levels of power for human beings."
Read more