Search Results for ""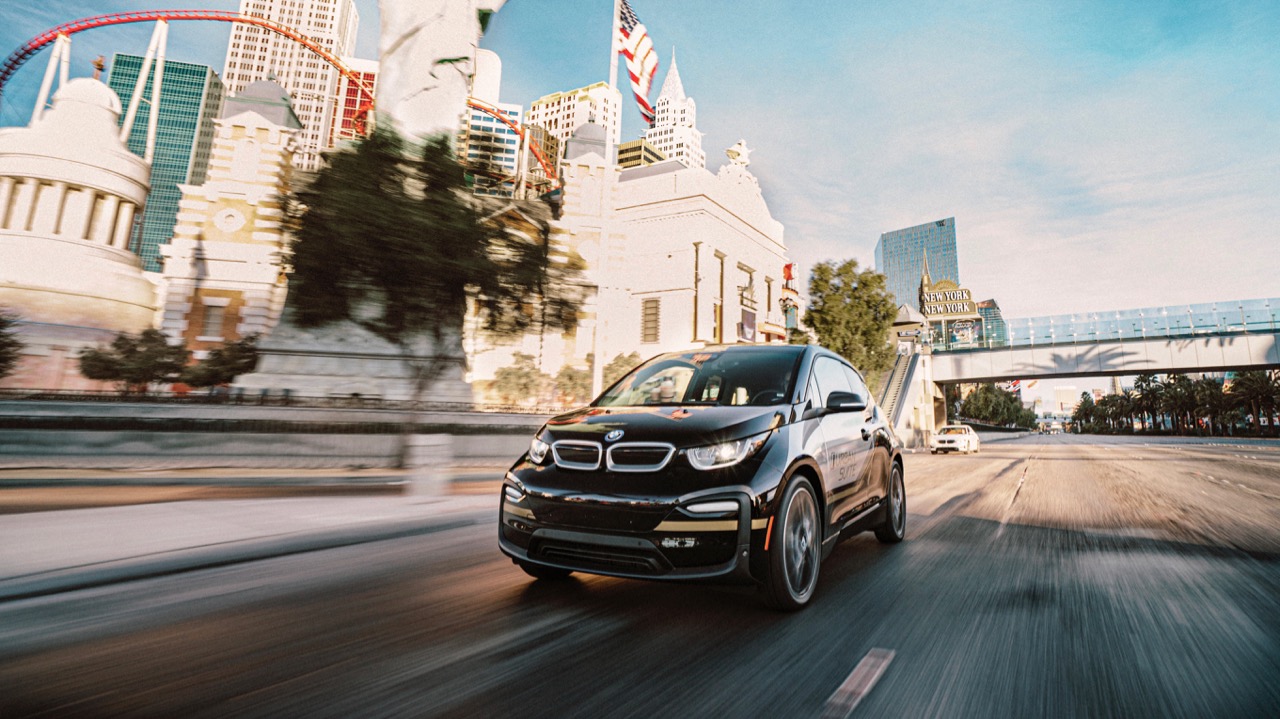 BMW shows Comfort-focussed mobility solutions at CES 2020
BMW has revealed several concepts at the 2020 Consumer Electronics Show in LA, from chauffeur-spec i3s to the future of the interior. They aren't the only German company at CES though, with Audi debuting their AI:ME autonomous vehicle.
BMW is already off to a strong a start with electric tech thanks to their i3 which has been around since 2013 and over 165,000 on the road, but the Bavarians are not resting on their laurels.
Enter the i3 Urban Suite, a rethink on the compact city machine that only leaves the dashboard and driver seat intact. Twenty i3s were converted to this specification and shipped to Los Angeles where the chauffeur piloted i3s can be summoned via an app and passengers can recline in comfort.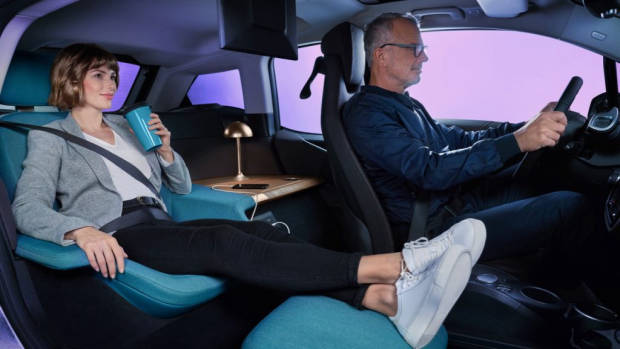 And, well, recline they can. The front passenger seat has been replaced by an ottoman and the rear bench now features a modernist lounge-chair with electrically adjustable backrest. Some beautiful wood panelling surrounds the chair, a place to rest bags or maybe cocktails, and has the appearance of a mid-century coffee table.
A chauffeur-driven i3 might not be a high demand vehicle, especially given the lack of autonomy, instead, it's BMW showcasing their ability to blend luxury with sustainability.
If the i3 Urban Suite's pews look a little too firm for you, don't worry, BMW has developed a chair dubbed the ZeroG Lounger designed to show what the interior of near-future of autonomous vehicles will look like.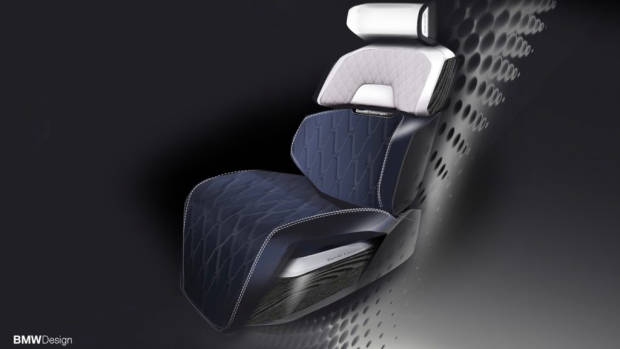 With the ability to recline up to 60º, the cocoon-like chairs will be installed in several X7s at CES. BMW have slatied these comfy chairs for production in the coming years.
For whatever reason the idea of zero gravity has caught the attention of those at BMW, roll on the conceptual i Interaction EASE display. Although not strictly automotive, the Bavarians claim it's an indication on the future of intelligent mobility.
Step inside and all materials are recycled, there's no leather here. The knitted surface is said to incorporate smart materials. The seats within will recline to a position that feels like an occupant is 'floating'.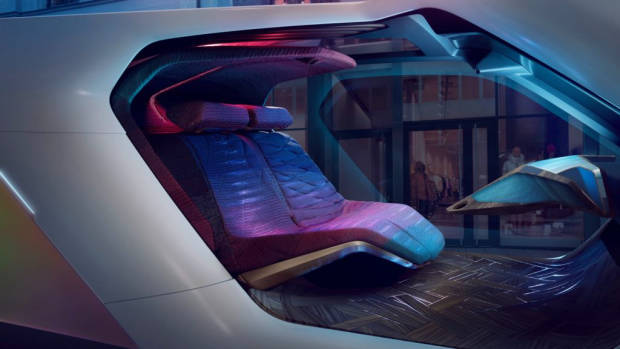 Naturally, 5G integration is on the cards as well. This is displayed in the i Integration EASE display, but BMW claims the tech will arrive with the briefly mentioned iNext model by 2021, making them the first brand to offer the tech.
5G isn't only about a quick internet connection, it will make autonomous driving far more achievable. The high speeds achieved can easily position and direct vehicles, allow it to scan for traffic data and create a safer driving experience.
The displays at the 2020 Consumer Electronics Show demonstrate the future possibilities of mobility. For better or worse, BMW thinks it's one where driving is not the primary concern when in a vehicle.
Read more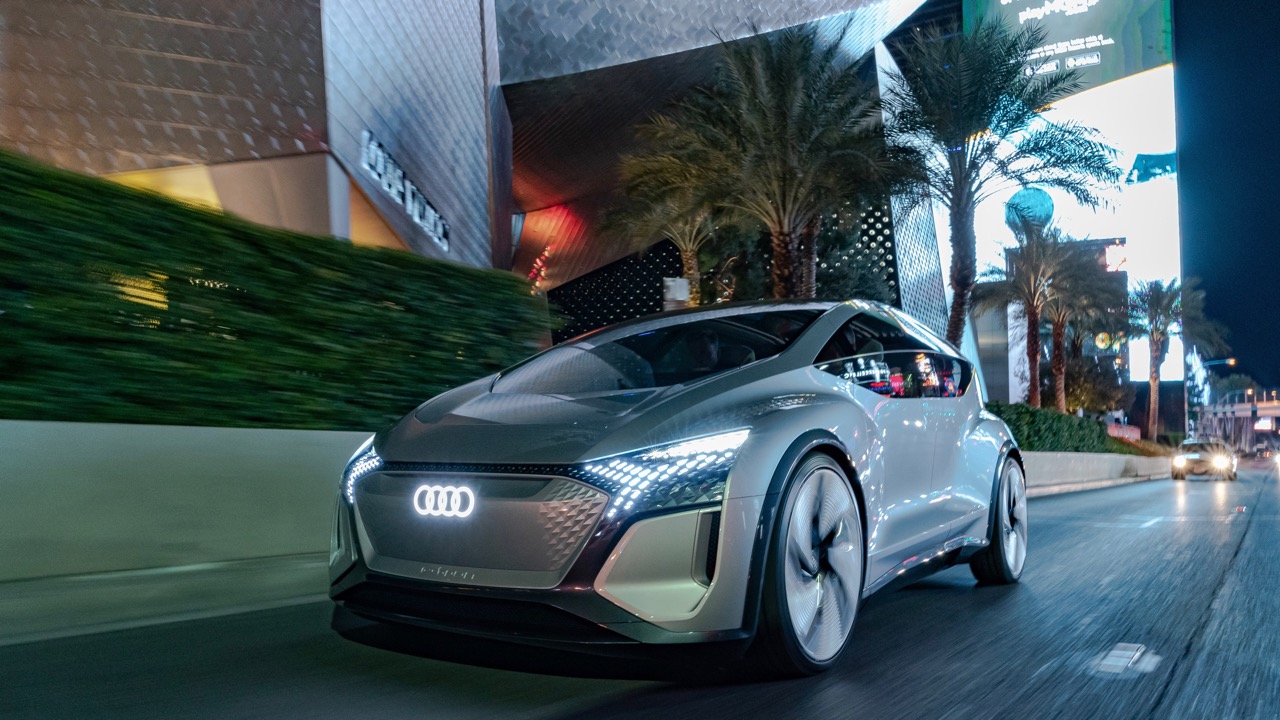 Audi shows Autonomous and intelligent future at CES 2020
Audi will be showing several concepts at the 2020 Consumer Electronics Show in Los Angeles. Their AI:ME autonomous vehicle will grab headlines, but it's the 3D augmented reality tech set to make an appearance in passenger cars and new MIB3 infotainment software that has us excited.

After showing their awesome AI Trail at last year's Frankfurt Autoshow Audi has released a more subdued take for the city use with the AI:ME. The exterior already looks pretty out there, but it's what this concept promises for the driving experience – or lack thereof – that makes it different.

Audi has promised the world with the AI:ME, for a start it claims the car will be "empathetic" to the user's needs – even adjusting to their preferred fragrance – while representing a "third living space" away from home and work.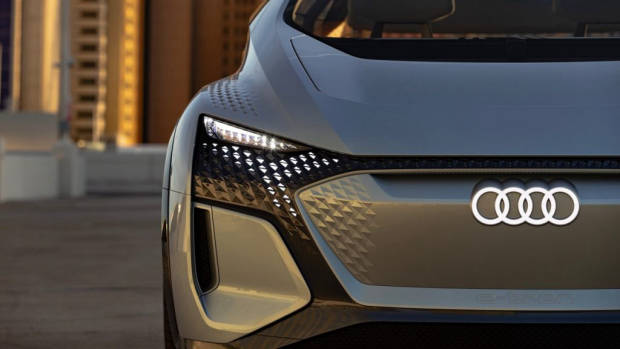 The concept is autonomous, too, so driving is no longer the verb of choice, perhaps operating but even that might be a stretch.

Naturally, if you become distracted and tired by hustle and bustle going on around you Audi has a solution; the AI:ME promises a set of VR goggles to transport you on "a virtual flight through spectacular scenery".

Eye-tracking will be employed by the Audi, allowing operators to communicate with the vehicle. The AI:ME will even order Uber Eats to your destination of choice, perhaps they should have called it the 'Audi Jeeves' instead.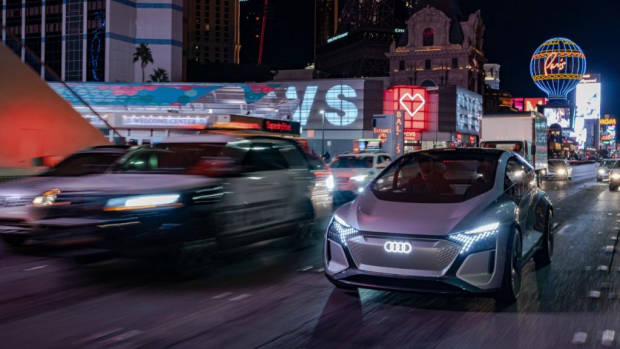 Closer to production is Audi's MIB 3 infotainment system – not to be confused with any Will Smith movies. This should improve on what is already one of our favourite systems to use and promises a processor ten-time faster than current systems.

Faster processors mean better ability to alter route guidance, quicker responses and an overall higher quality experience. Ambient lighting will also be incorporated into the new system.

MIB 3 shown on the concepts at the 2020 CES also features a new transparent digital display for traditional information. Audi says the screen will be 15cm tall and 122cm wide and be made up of two layers, one a transparent OLED and a black backing.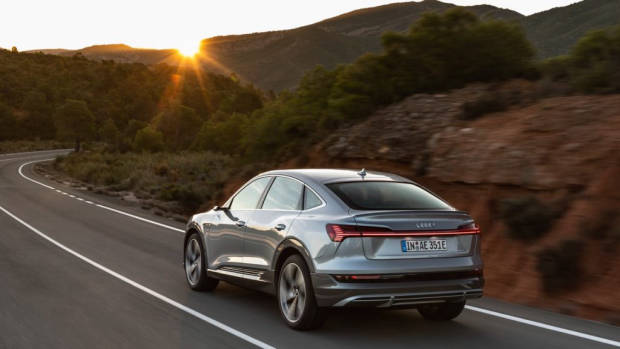 Augmented reality (AR) has been a big talking point of late too, and Audi will be demonstrating the tech in the fresh e-tron Sportback and Q4 e-tron concept at the 2020 CES. 

Audi's AR system is essentially a step-up from the current crop of head-up display systems which – with the help of electronics giant Samsung – uses 3D technology borrowed from televisions to help with sat-nav, lane choice, speed limits and more.

We're not sure when the AI:ME will be arriving, if it does, but we know the AR systems will be emerging in 2020 on some models and MIB 3 will eventually be rolled out across the range.
Read more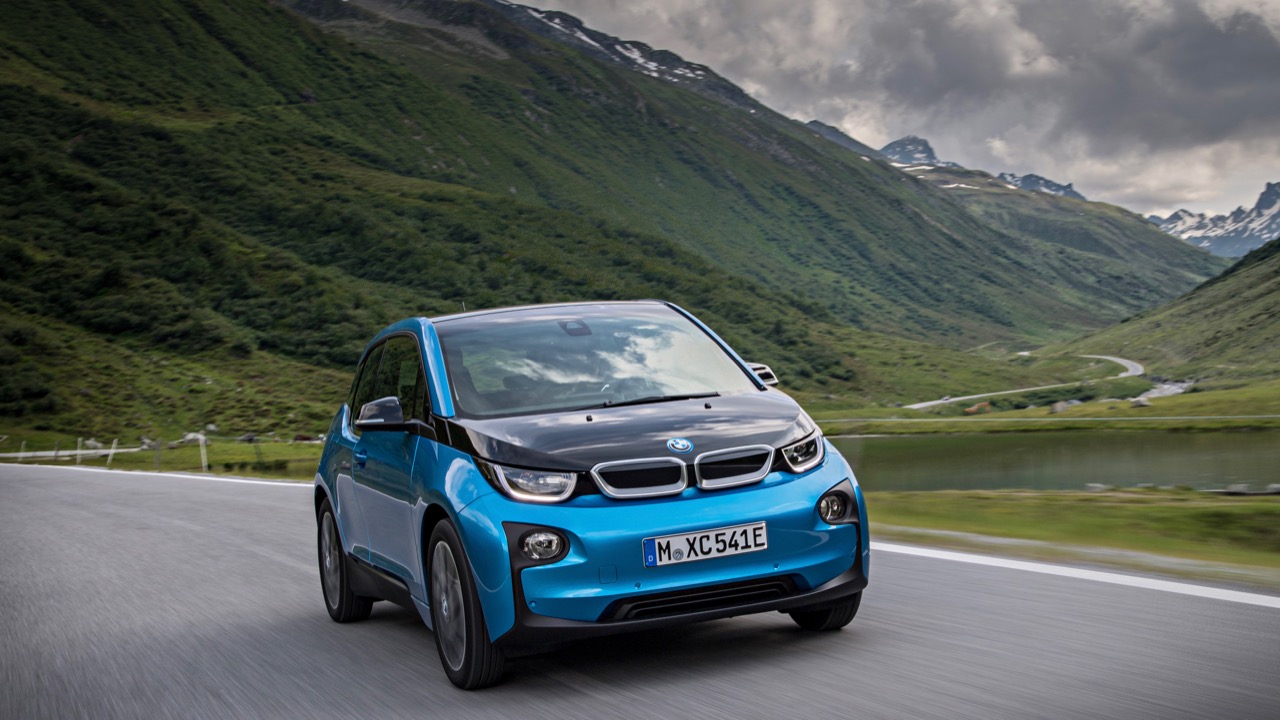 The BMW i3: An unlikely kilometre crusher
You've certainly heard the seeds of doubt sewn about "range anxiety" of battery-powered vehicles, it comes from every corner in the automotive world and yes, we at Chasing Cars are guilty of it too. BMW wants to quell this though. Their funky i3 city car has been on the market for six years now and has recorded sales of over 165,000 units worldwide.
With more big brands pushing BEVs than ever before – Volkswagen ID3, Honda E, Audi e-Tron – and battery ranges growing ever longer the EV will be a big part of the next decade.
When we tested the i3 we viewed it through the lens of a city car, as BMW originally marketed it, where you would keep your 320D touring in the garage for longer trips. This hasn't stopped i3 owners from pushing the envelope of the car's capabilities though.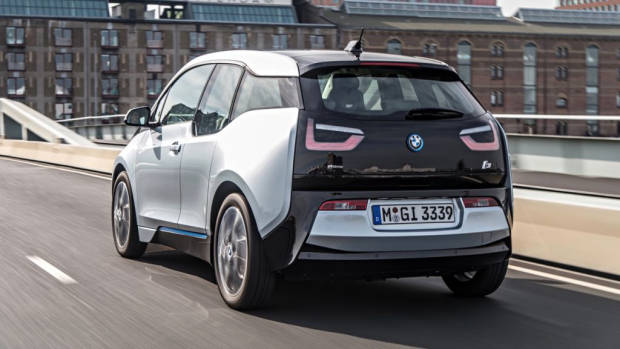 The i3 ownership program had a sort of beta test with several "electric vehicle pioneers" selected by BMW, one of which is Helmut Neumann, an EV die-hard from Titz, North Rhine Westphalia in Germany, which isn't exactly a bustling metropolis.
Mr Neumann has completed a gobsmacking 277,000km in his battery-powered 'city car' which, over a six-year lifespan, averages out to over 46,000km annually. Oh, and thanks to regen braking he's still on his original brake pads.
During this time there has been minimal battery degradation according to BMW, leading Munich to extend the battery warranty to eight years or 160,000km. Mr Neumann has also taken advantage of BMW's battery exchange scheme, going from the original 22kWh unit to a more efficient 33kWh unit found in the 94Ah model. Of course, there's now a 120Ah model with a 42.2kWh unit available.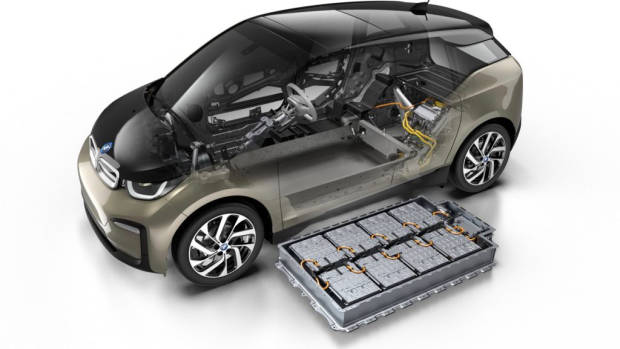 That old battery hasn't ended up in a pile of landfill either, instead, the batteries are returned to BMW, although "not suitable for demanding automotive use", they are efficient enough to act as storage for green energy from wind turbines around the Leipzig factory.
It's not as though Mr Neumann is the only one either, the beta test of the i3 was shared with other 'electric vehicle pioneers' of which many have completed over 200,000kms in their cars, both range extender and pure EV.
Although the "pioneers" are found mostly in Europe and North America, where charging infrastructure is at a much greater level, there was a "pioneer" stationed in South Africa where infrastructure is marginally more developed than Australia.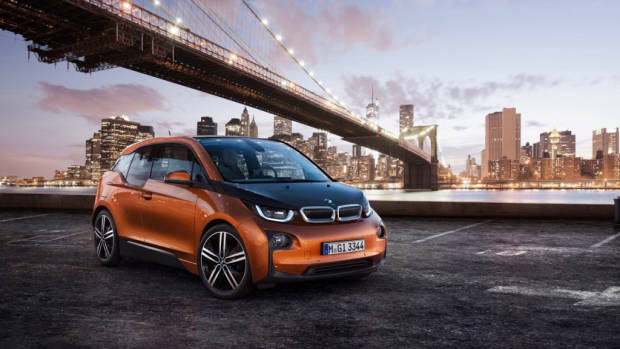 Shaun Maidment, who the brand claims would regularly travel 300km each day for work made the i3 work by charging up at client's houses throughout his day. He did have a range-extender version but considered that an "emergency power generator" and very rarely relied on it. According to WLTP testing, the range extender only fuel usage from 0L/100km to a meagre 0.6L/100km, so no big deal.
Australia is still lagging, though we are consistently seeing more charging stations put in place and there are passionate brands who want to work closely with the government to see this grow, as well as independent companies like Chargefox.
CEO of Mazda Australia Mr Vinesh Bhindi made the point that EV charging stations have huge money-making potential, especially for big oil companies with pre-established sites.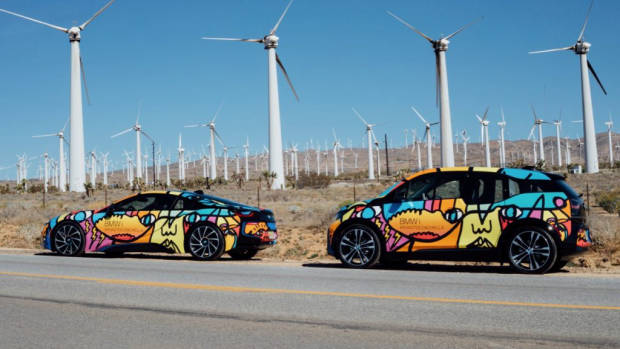 A coffee, a snack and perhaps some light entertainment on offer while your BEV takes 30 minutes to fast-charge back to 80% battery power, there's absolutely a whole industry to tap into.
In the mean-time, many will wait for government policy before making the switch to EVs, but it's hard to argue with the addictive silence and instant response which is perfect in urban and suburban environments.
Read more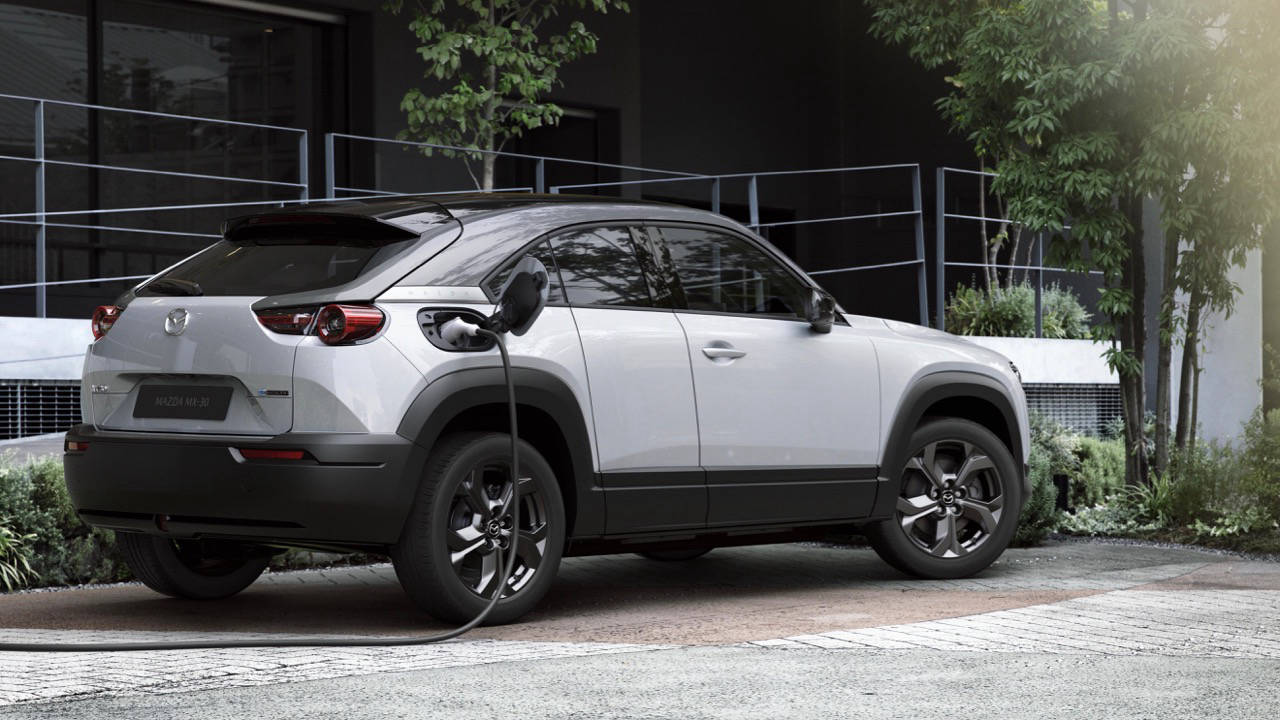 Mazda Australia cautious on EVs as debate heats up
Mazda has launched their plan for "sustainable zoom-zoom" in Australia, with the company targeting a goal of 50% reduction in emissions from 'well-to-wheel' – a perspective that takes into account all steps of vehicle production, from the first concepts to eventual disposal. Mazda say that different solutions will be required in different world markets – which means that full electric vehicles may not be considered appropriate for Australia at first.
We've heard plenty about this regional approach at a high level from Mazda, but the specific outcomes for Australian buyers are becoming clearer. We were present for the unveiling of Mazda's first battery electric vehicle – the MX-30 SUV – this year, but senior product planners within the Japanese brand continue to debate the right time to bring the 250km-range EV to Australia.
Mazda's approach is distinctly different to that of Toyota, which has slowly built up the profile of electric-hybrid vehicles in Australia over two decades. Fuel-sipping hybrid versions of the popular RAV4 SUV and Corolla small car use about half the fuel of their petrol-only siblings but cost little more to purchase. Mazda will dip a toe into the water of mild hybrid motoring in Australia next year with the release of the new Skyactiv-X petrol engine.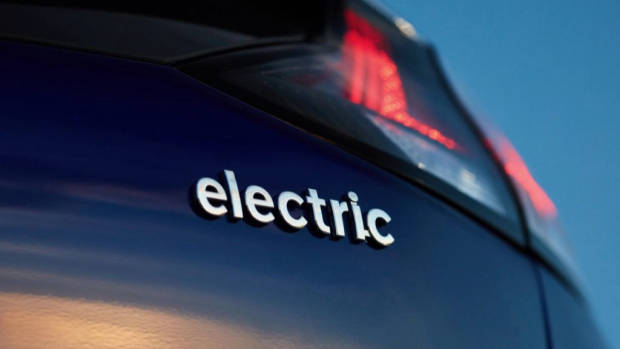 Mazda executives rightly point out that many hybrid Toyotas are pressed into fleet service, skewing the numbers, but there is little doubt that private buyers are becoming more aware of their carbon footprint. 'Self-charging' hybrids, as Toyota call them, allow an easy way to cut fuel use – and therefore CO2 emissions. Surely following this precedent would be an easy win for Mazda.
The brand has an answer for why they're not going to do that – and it's all down to well-to-wheel. With debate starting to pick up around the total emissions of electric vehicles – taking into account the emissions-intensive battery production process – there is a discussion to be had around comparable emissions of battery EVs and efficient combustion vehicles.
Controversy has brewed in the pages of the UK's progressive Guardian newspaper in recent months with competing studies examining whether EVs add or subtract from improvements in the total emissions of vehicles on German roads. Germany is one of Europe's more carbon-intense economies – but Australia is further behind that, with only 17% of energy generated from renewable sources.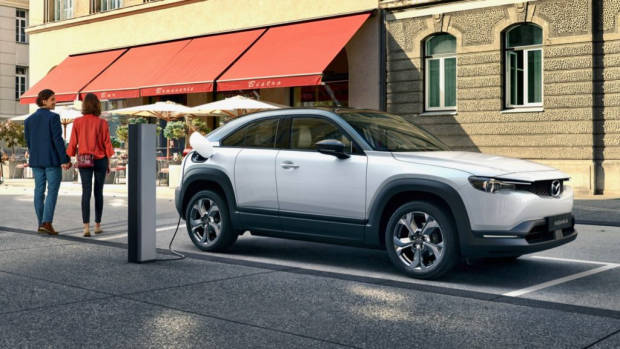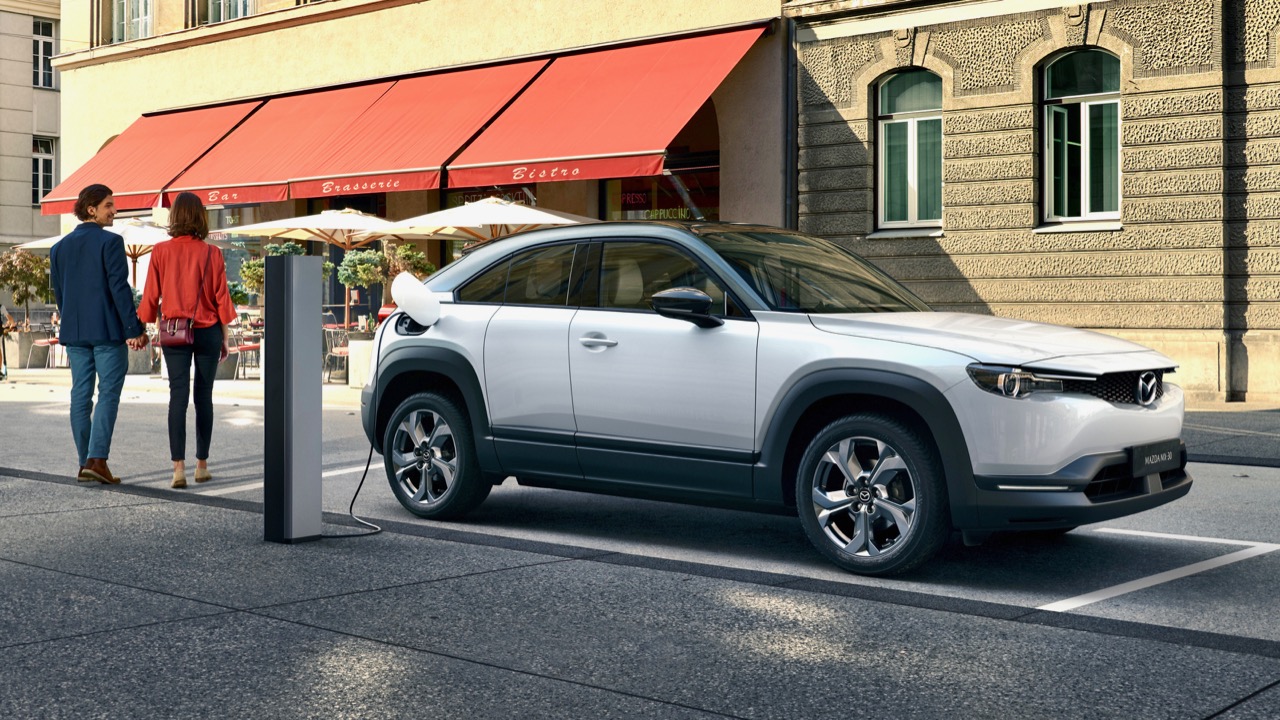 Australia's Green Vehicle Guide suggests that charging a Tesla Model 3 in a typical Australian garage yields total charging and use emissions of 186 grams per kilometre of CO2. While the zero tailpipe emissions of EVs is undoubtedly a positive for respiratory health in cities, the total fuelling and use emissions of 133 grams per kilometre of CO2 for the Toyota Camry hybrid is a revealing statistic. However, as Australia's grid becomes greener, the numbers will slowly shift in favour of EVs.
But that is what well-to-wheel is all about. Mazda want to send appropriate vehicles with appropriate drivetrains to appropriate countries at appropriate times. In the case of full electric vehicles, the natural conclusion is only sending them to Australia en masse when their total emissions is comparable or better than an efficient combustion vehicle.
Now, obviously these numbers do not paint a full picture of EV emissions. Australia has a world-first takeup rate of household solar – and more powerful solar systems have the potential to charge a full EV off the grid, bringing charge and use emissions to zero. However, on the other side of the ledger, these numbers also do not factor in the emissions in building batteries, often in coal-powered factories, or extracting oil to power combustion vehicles.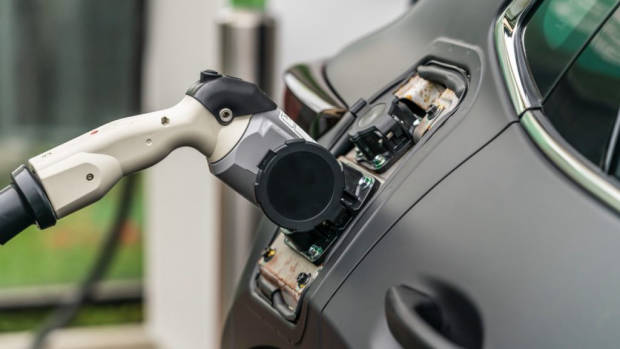 It's due to this current conjecture and confusion that Mazda Australia are holding their electric cards close to their chest. Marketing director Alastair Doak is guarded about Australia's position in the overall well-to-wheel philosophy. 
"You can be too early with these things – [and] then you have to do the heavy-lifting of education and infrastructure, or you can be too late and miss the boat – so you just want to be in that sweet-spot somewhere," says Doak.
The diversity of opinions regarding Australia's suitability for EVs is a major point of contrast in the automotive industry. For example, Hyundai Australia's future mobility boss Scott Nargar told Chasing Cars last month that had Labor government been elected federally earlier in 2019, the government would have been much more progressive with funding infrastructure and altering market regulations to support the purchase of EVs in Australia.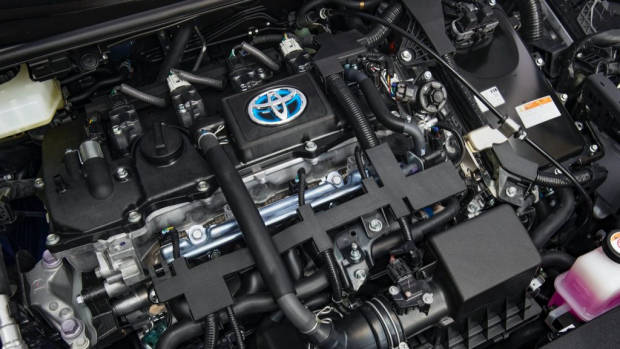 In the minds of Nargar and other outspoken figures in the burgeoning local electrification space, there is a role for car importers in leaning on governments to alter the nature of the energy production mix – and a role in supporting major infrastructure stakeholders like Chargefox.
Mazda Australia's managing director Vinesh Bhindi agrees that the federal government has to do its bit, noting that his philosophy is on the generation side – rather than simply bringing down the purchase price of EVs without making the energy network greener. "They need to focus more on the generation of renewable energy instead of incentivising private purchasing habits," Bhindi argues.
There is no question that Mazda's most senior powertrain bosses see the future as including a rich mix of electrified vehicles – but this Japanese brand does not agree that it is up to governments out outlaw combustion engine production. Cleaner energy production will benefit more than just the automotive industry too. In Mazda's view, moving emissions from tailpipe to powerplant isn't the answer.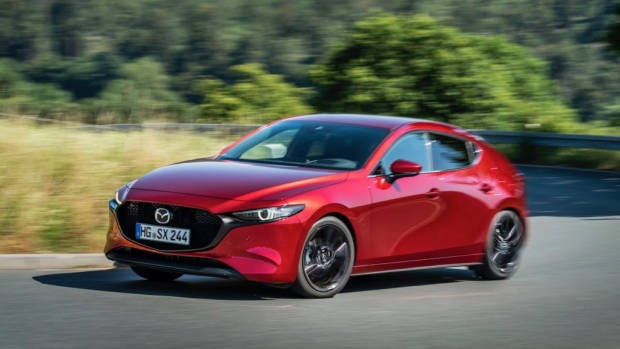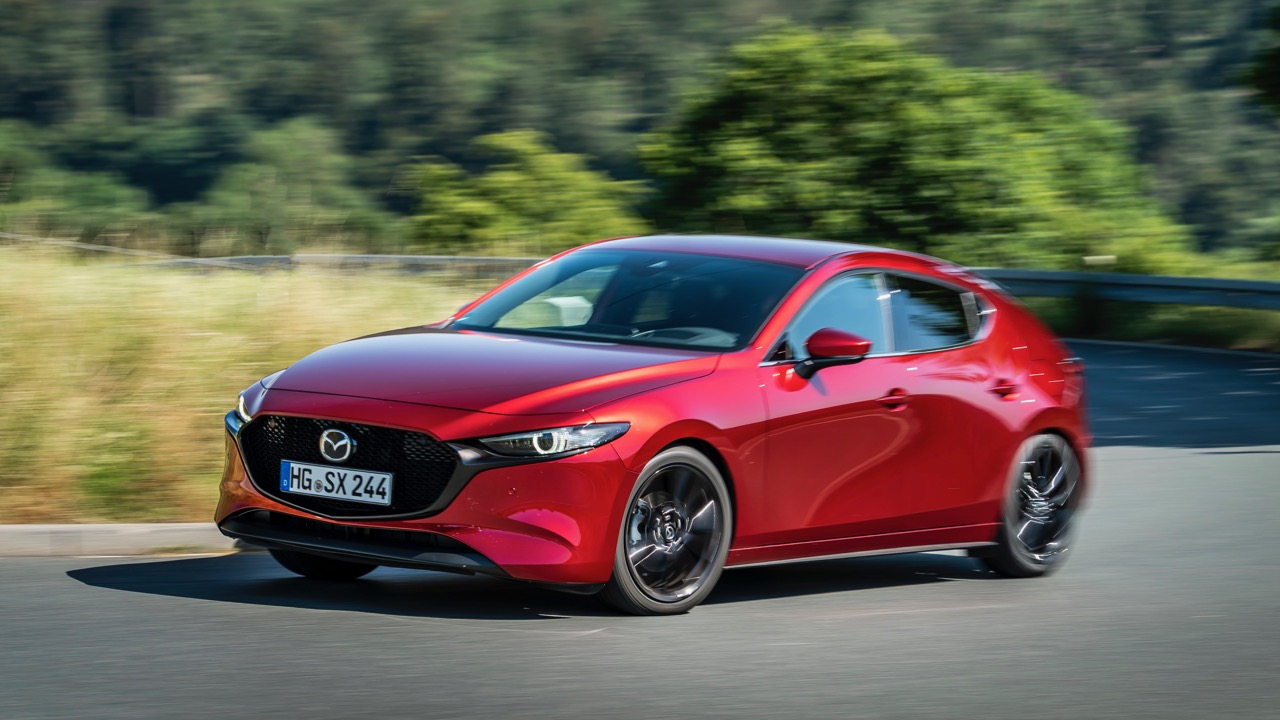 Just because the BEV is facing conjecture and an uphill battle dealing with government policy in Australia, it doesn't mean it's the wrong way forward though in Mazda's eyes, with Mr Doak adding that Mazda is "not ruling any [EVs] in or out at the moment, but they are available to us, and it's our responsibility to make sure we have the appropriate powertrain at the appropriate time."
The multifaceted nature of Mazda's sustainable plan indicates there still isn't a clear, one-size-fits-all green solution in Australia.
In the meantime, the brand will continue to offer the engines that they see as a good fit in Australia, both from a business perspective and within their well-to-wheel philosophy. There are plenty of benefits from EVs as we know already, from providing cleaner city air to better NVH and weight distribution. Obviously, Mazda obviously know this – but with the current government's slow push toward renewable energy, it's hard to see a major acceleration of EV uptake in Australia in the medium term.
To contact the editor responsible for this story:
Email tom (at) chasingcars.com.au

Read more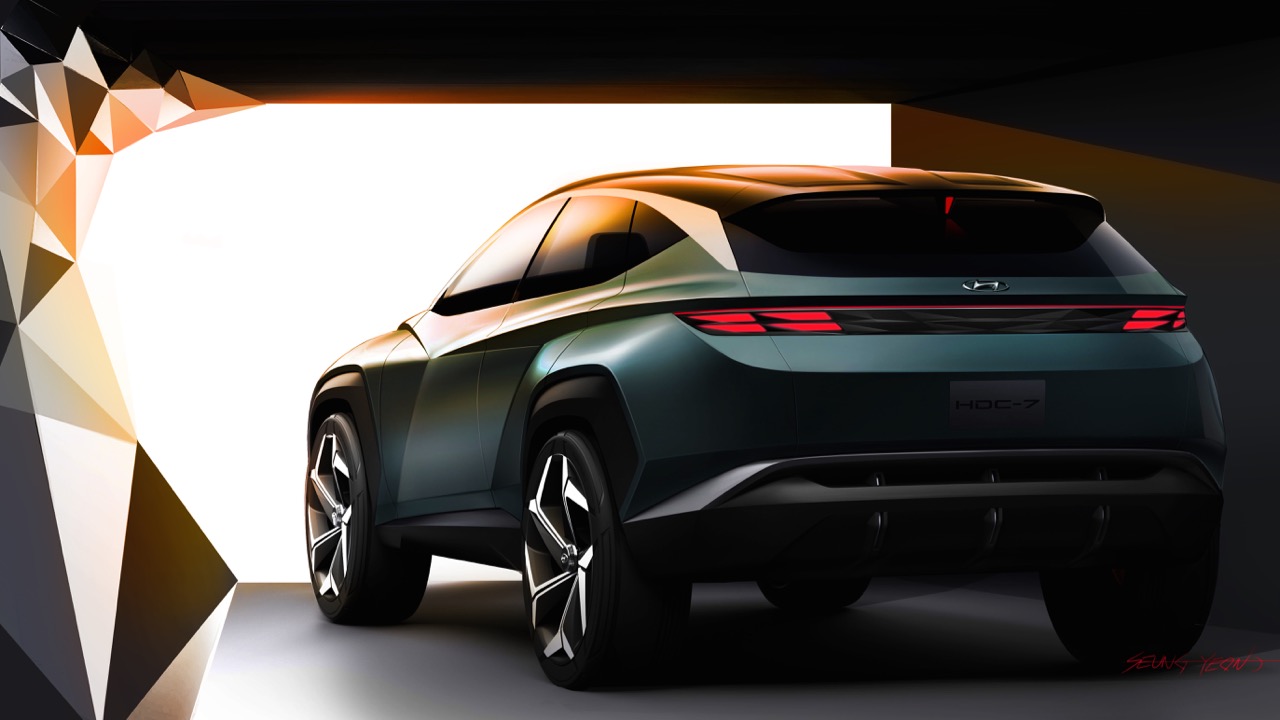 Hyundai's PHEV Vision T Concept Foreshadows brand's green Future
Hyundai has unveiled a plug-in hybrid concept at the 2019 Automobility LA Show dubbed the Vision T Plug-in. This is the seventh concept to come out of the Hyundai design centre and both foreshadows the coming electrification of the brand's SUV range, as well as representing the future of the brand's design language.
As for what the Vision T points to, it seems likely a look to the next generation of Tucson SUV, for a start the overall length is very similar at 4,610mm, and although the concept is wider at 2,000mm, we can put that down to exaggerated styling. Of course, the concept is also named the vision T, vision Tucson? Doesn't seem coincidental to us.
It also makes sense as the Tucson is getting long in the tooth, lagging behind rivals such as Toyota's latest star – the RAV4 – in terms of green drivetrain options, the concept addresses this with the claimed plug-in hybrid tech.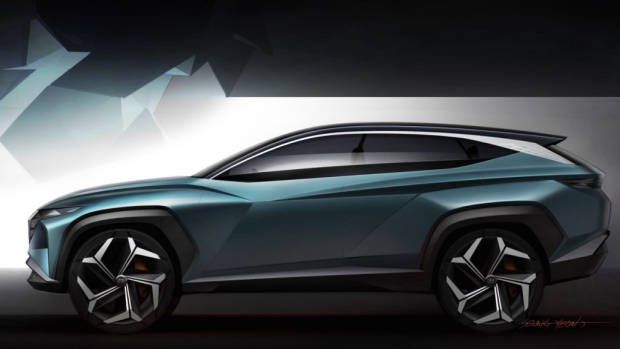 At the recent launch of Hyundai's refreshed Ioniq green car, Chasing Cars had a chance to speak to Senior Manager of Future Mobility & Government Relations Scott Nargar about the future of the brand's drivetrains, specifically in SUV form-factor.
When quizzed on the future of electrified SUVs Nargar claimed that creating a hybrid mid-size competitor would be "an easy win, but we want those wins for the long term as well."
Going further Nargar mentioned that "the next variation of our SUVs which will still have diesel, petrol and alternate drivetrains – what those alternate drivetrains are we won't go into, but it's a big future", and with the claim of 44 green drivetrains to come, we can assume this Vision T isn't just a pretty shell with nowhere to go.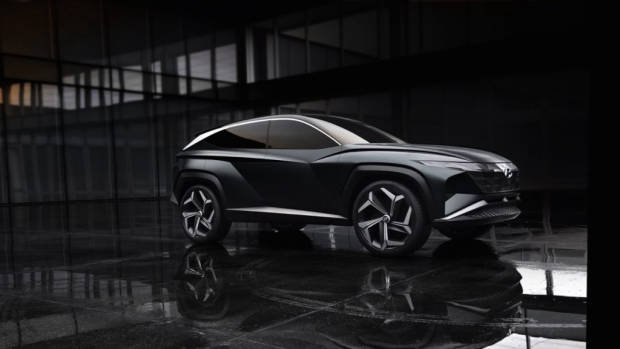 And it is quite a pretty shell from the what we've seen, finished in a matte green hue – which Hyundai claims to symbolise its eco-credentials – sharp lines flow well from front to back, creating interesting surface contrasts to break up the normally slab-sided SUV profile.
Hyundai claim this concept is a "vision of the new urban adventurer SUV design direction", and certainly the box-arch haunches give the Vision T a hunkered-down stance – though it's unlikely such width will make it to production – it certainly gives the concept some aggression not usually found in a grocery getter.
"Parametric Fantasy" is one of the core principles of the Vision T design, as a brief definition, parametric design refers to the use of algorithmic thinking to reproduce patterns organically.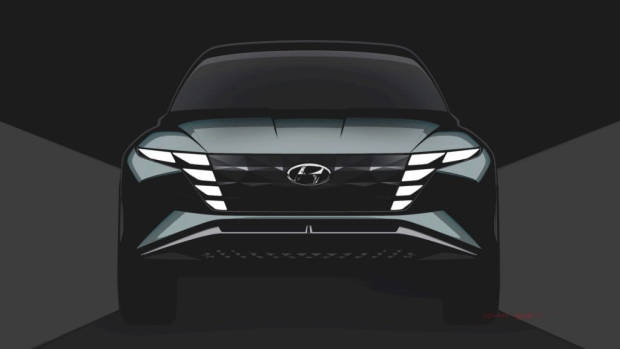 Hyundai reference this directly in the Vision T's grille, which remains closed at stand-still, but when at speed each individual shutter dances in a prescribed parametric motion to both control engine cooling, and optimise aerodynamic efficiency.
The headlights also act in a parametric way as a contemporary take on pop-up headlights, when the lights are disengaged the glass will be covered by a reflective material, and when turned on these covers retract to reveal the LEDs hidden beneath.
Hidden within the side profile where you would expect to find a fuel filler, Hyundai has placed the charging port behind a sliding flap which should help normalise the feeling of the plug-in hybrid experience.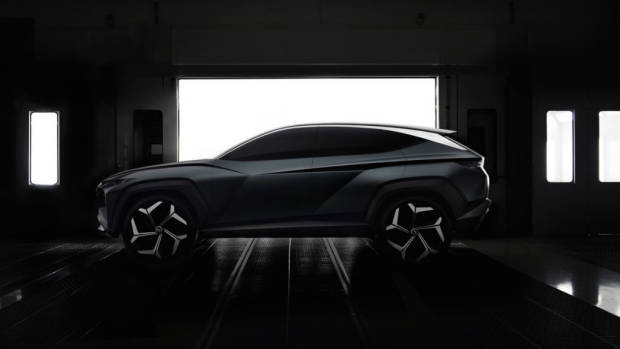 Although this is a concept car, Hyundai claims both design features like the parametric grille and lighting systems are likely to make it into production cars design language.
Similarly, after our chat with Scott Nargar, it's clear the plug-in hybrid system will make way into the next generation of Hyundai SUVs. The Vision T is a potential look into the next-gen Tucson, and if it looks much like the concept here, it's safe to say we're excited about that launch.
Read more