Search Results for ""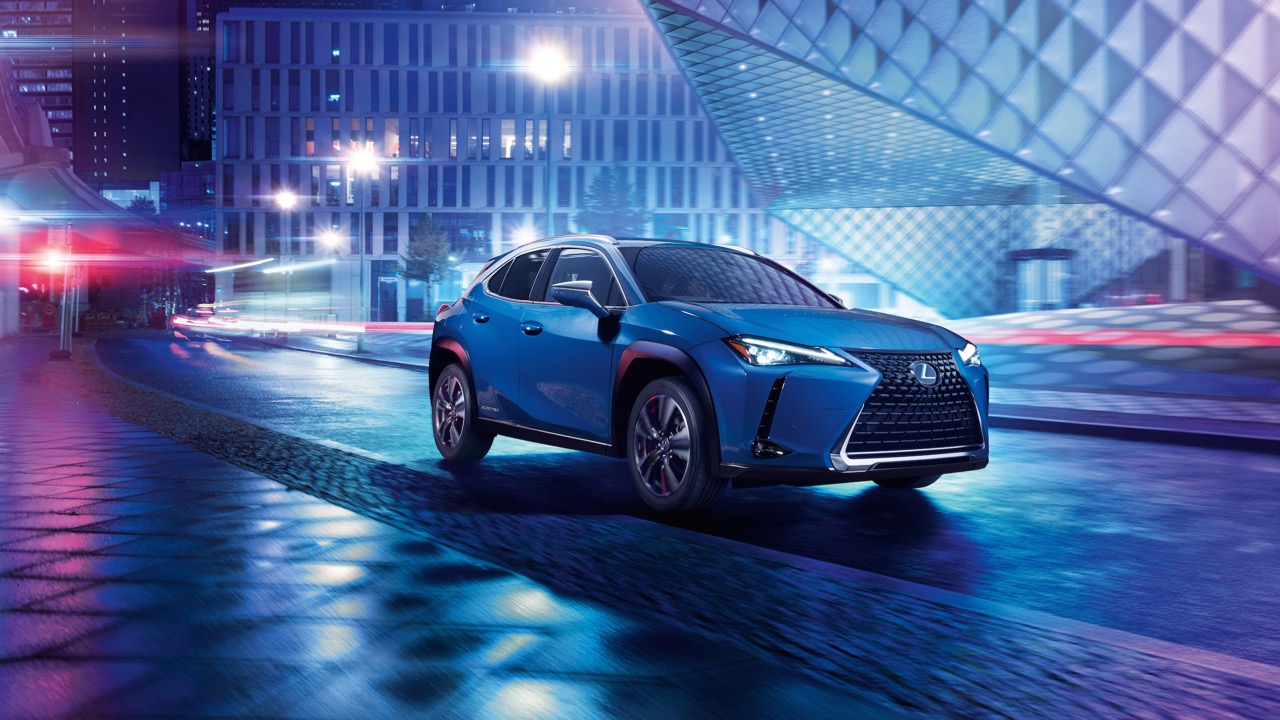 Lexus' first EV is an urban crossover, Australia likely
The unveiling of Lexus' innovative LF-30 concept at last month's Tokyo Motor Show was accompanied by the promise of the brand's first ever production battery electric vehicle, and here it is, as a 300e variant of the chic UX crossover.

The UX 300e had its covers lifted in Guangzhou, China, where the electric UX will first go on sale in 2020 in a growing market in which Lexus is hoping to make serious sales in-roads. However, there is no official word the the electrified crossover will reach Australia.

Think of the UX 300e as a premium take on the Hyundai Kona Electric, while offering a greener option than traditional competitors like the BMW X2 and Mercedes-Benz GLA-Class.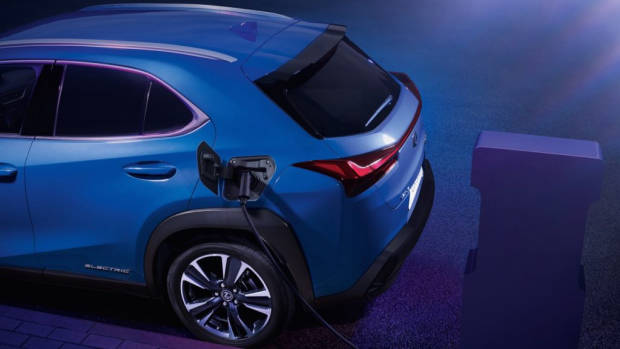 With access and know-how from Toyota's hybrid technology, Lexus has been somewhat of a pioneer in the green SUV segment, bringing the hybrid RX 400h to market back in 2005 to impressive critical reception.

However, when Chasing Cars had a chance to sit down with Lexus designer Ian Cartabiano, the suggestion was that EVs should "employ radical new body shapes", so it's strange the first battery electric vehicle from the brand has adopted the shape of an urban crossover.

Powering the UX 300e is a front-mounted electric motor, with outputs of 150kW and 300Nm, not exactly Tesla troubling, but Lexus claim they wanted acceleration that felt natural and matched to ICE variants for the UX.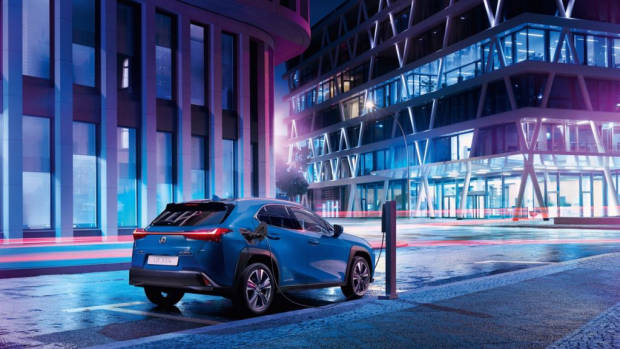 Range will be sufficient for the UX 300e's stomping ground, with 54.3kWh of batteries beneath the floor said to provide 400km of range. Fast-charging is possible at a 50kW capacity, bringing the 300e back to full charge in 50 minutes. Plugging into a home outlet will see a full charge in seven hours.

As with the internal combustion variants, we reckon the UX 300e looks great from the outside, especially the sharp creases on the boot. The only notable changes being more aerodynamic wheels fitted to the battery-powered variant.

The UX 300e will be equipped with selectable drive mode to adjust throttle response and steering weight, with regenerative braking strength managed by wheel-mounted paddles.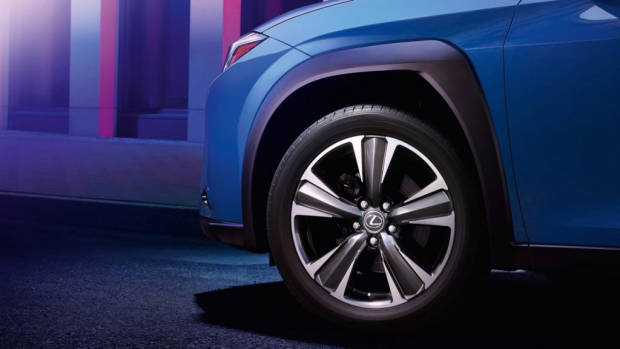 When Chasing Cars reviewed the petrol-powered UX 200 we were very impressed by the quality of materials in that car, as well as cabin insulation, Lexus claim to have improved insulation further over the already class-leading UX with more insulation in the wheel-arches and cabin.

Apparently the UXs sound insulation is so good that Lexus has engineered in a system dubbed "active sound control", which will beam sounds in from outside to give an indication of surface conditions – say gravel or cobblestones – to provide a more normal driving experience.

The UX 300e should also address our concerns with the slightly disappointing two-litre naturally aspirated four-cylinder in the UX 200, and lend a real classiness to the urban runabout.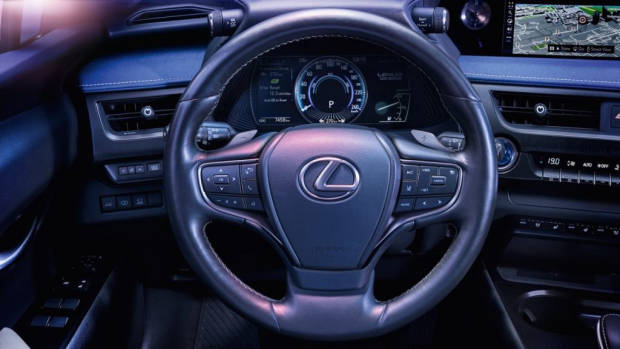 Cabin design maintains very cockpit-like, with digital instrument binnacle qne 10-inch centrally mounted main screen, we assume the 300e will come fairly loaded with leather seats and safety features like AEB and adaptive cruise, however full specification is yet to be locked in yet.

Lexus has not confirmed the UX 300e for the Australian market yet, though it will come on sale in China and Europe in 2020, with the home Japanese market receiving it in 2021.

Although pricing has yet to be confirmed, the current range-topping UX 250h Sport Luxury variant lists for $61,450 ($67,280 driveaway), we expect the price of the UX 300e to reflect it's advanced propulsion, potentially pushing over $70,000 before on-road costs in Australia.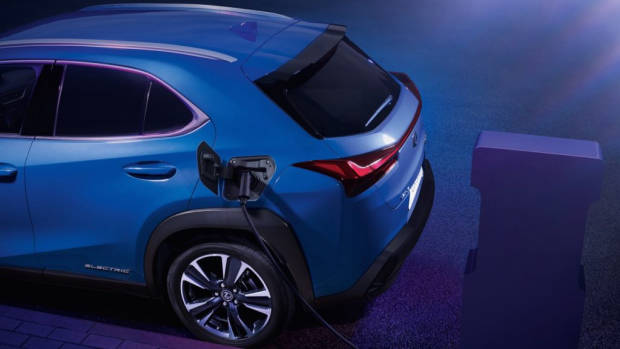 With our experience of the other UX variants, we think this battery powered variant would prove a popular option, normalising electric propulsion and silencing powertrain noise, while offering range enough for inner-city journeys and occasional weekend trip, we eagerly await Lexus Australia's confirmation of the 300e's arrival.

Read more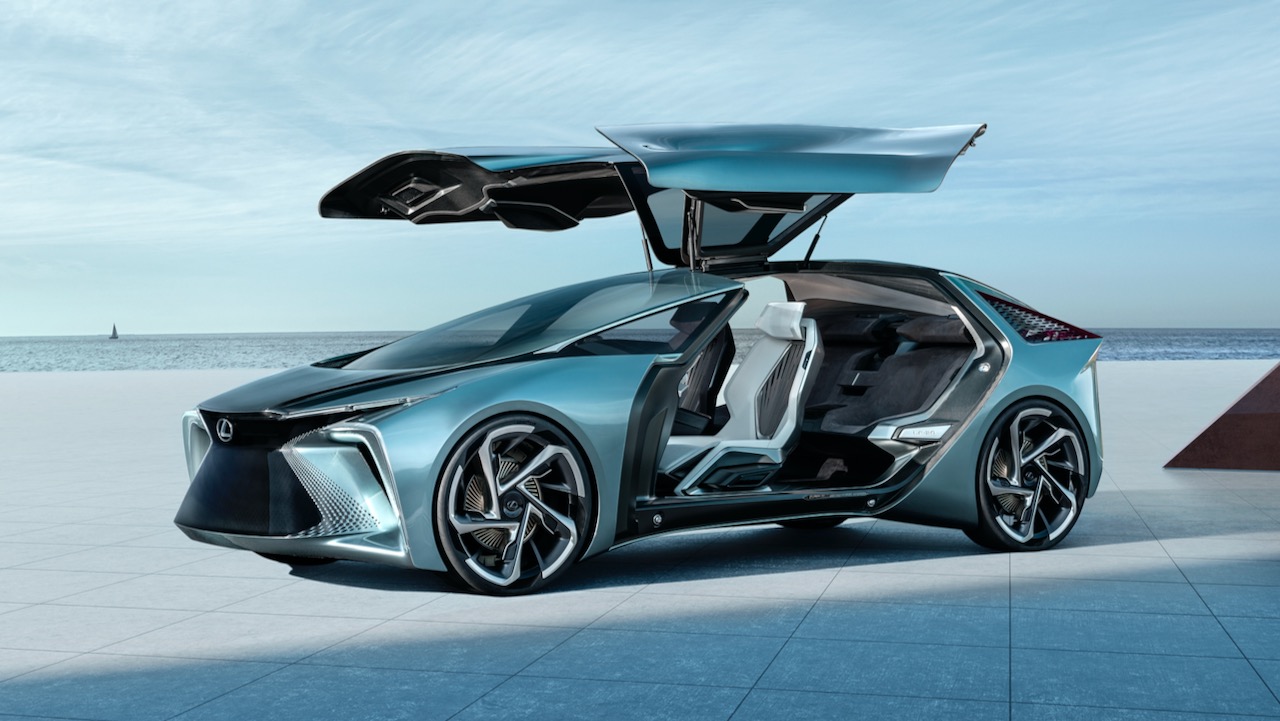 EVs should embrace radical new body shapes: Lexus designer Ian Cartabiano
The chief designer of the Lexus LF-30 electric vehicle concept shown at this year's Tokyo Motor Show has told Chasing Cars that the time is now for EVs to embrace more radical shapes, throwing off the shackles of conventional design.
Ian Cartabiano is the man behind the LF-30's unique lines. Penning cars on the French Riviera – the site of Toyota Europe's design centre – Cartabiano's recent work reads like a greatest hits list for Toyota and Lexus from the past decade. Responsible for the widely-praised LF-LC concept, which morphed almost unchanged into the LC coupe, Cartabiano also designed Toyota's latest Camry, and the Toyota C-HR.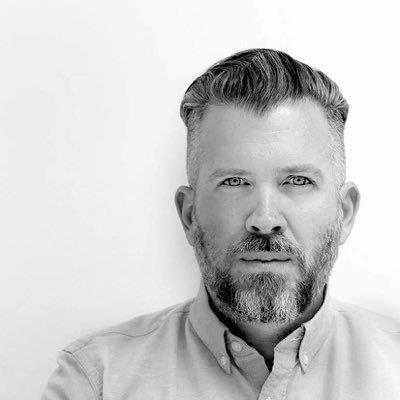 The futuristic LF-30 is a vision of where Lexus will take its electric vehicle development over the next ten years. At just over five metres in length, the LF-30 is of a similar size to the brand's LS flagship saloon – but the LF-30 assumes a unique shape that blends coupe, sedan and crossover cues. Equipped with a 110kWh battery, the LF-30 produces 400kW/700Nm.
"The future of electrified design should really try to create something new…rather than be mired in the past"
"It is a new type of luxury-performance car that has the sleek attitude of a performance vehicle, with more [interior space] than an LS … but with the driving dynamics and stance of an LC, but the height of a UX," said Cartabiano of his LF-30. "I think that's a really interesting combination, and it could only happen with an electrified platform."
Much of Cartabiano's repertoire is in the design of internal combustion vehicles – but he says the packaging advantages of electrification have created a unique opportunity for car designers in the years ahead.
"Electrification really provides a lot of freedom for designers … to create something new. The only reason to hold onto traditional [design] cues is to make a visual transition for a traditional customer," he says.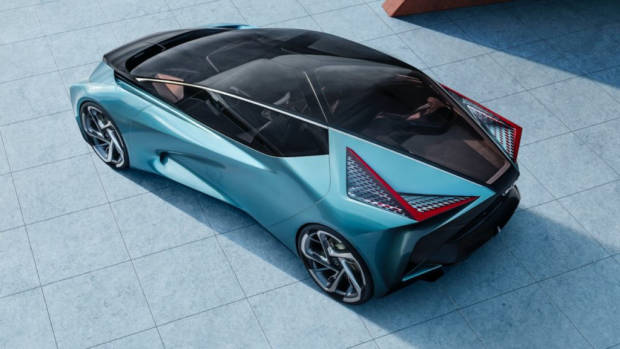 So, should electric vehicles ditch long bonnets, and other conventional elements of car design that car buyers find familiar?
"It depends on the brand, realistically, but in my opinion, [Lexus is] a future-looking, forward-facing brand … I think we are at the point now where we should make a more futuristic, braver statement, and really take advantage of what EV technology can provide," Cartabiano says.
"My personal opinion is that the future of electrified design should really try to create something new – create a new expression of technology – rather than be mired in the past."
That said, Mr Cartabanio, who drives a vintage Toyota Celica GT-Four and describes himself as "very much a car guy", is also drawn to electrified reinventions of past designs.
"For a vehicle in our brand, I think we should be future-facing. But I would also love to have an electric Jaguar E-Type – like they drove at the wedding," – referring to the converted electric Jag driven by the Duke and Duchess of Sussex – Harry and Meghan.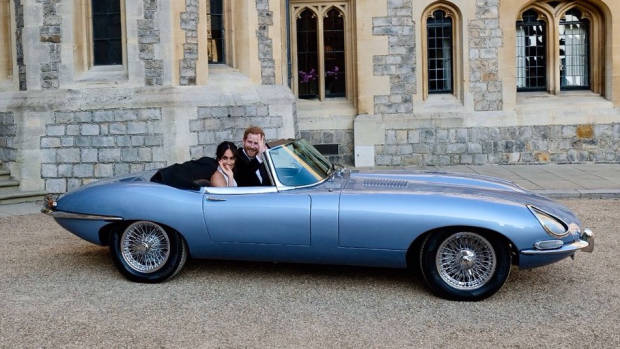 "I think EV doesn't have to be boring and silent – it can be fun," says Cartabiano. "Electrification could be really exciting for performance…I love driving. I love the feeling of torque and horsepower. I think the electric motor provides something really exciting, especially if we can enhance the sound of it – make it a little bit more mechanical, more turbine-like. I think it can provide a thrilling experience."
Given the LF-30 is designed to be a look at electrified Lexus motoring in the year 2030, Cartabiano and his team avoided the temptation to design too many Jetsons-esque features that would not pass muster in the real world.
"We envisioned this car generally around 2030. It's not like fifty years in the future – and if you think about the realities of global government regulations and safety, [ideas like having the] seats turning around is really a non-starter," he says.
"I think sometimes it's easy in the era of autonomous driving and electrification to make a living room on wheels…it's kind of a go-to standard, lately. I don't think that is the only solution, especially for a luxury brand, where ownership is important."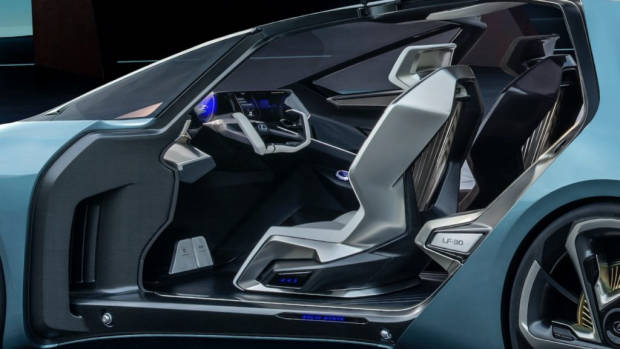 Cartabiano says the LF-30's spacious interior remains driver-focussed, working organically with this concept's performance aspirations. "It's really an intriguing sense of space…as the driver, you really do feel like you're in control. It's a cockpit inspired by this Japanese concept of 'Tazuna' (a 'single rein' between horse and rider), you feel a driving connection that is LC-ish."
So, should we expect to see elements of the LF-30 make their way into production Lexus vehicles – including the brand's first electric car? Cartabiano is tight lipped.
"Fantasy is a large part of every concept car, but more so for this one…we wanted to push the boundaries a bit more for [the LF-30], exercise some creative freedom, and try to set the tone for what could happen in the future. This is purely just a concept, but you may see some features of this car, design-wise, make it into production in the next 10 years or so."
"It really depends on the reaction, honestly," concedes Cartabiano.
Whether Cartabiano's influence will make its way onto the first Lexus production EV in the next couple of years, we'll see – but there's a good bet we will see echoes of the work Cartabiano's ED2 – Toyota's European design centre – has done on the LF-30.
"It is one of the great perks of working for this company," says Cartabiano. "We have two awesome brands, and we make so many different cars. It keeps you engaged, and keeps your creative juices flowing. It is really great."
Read more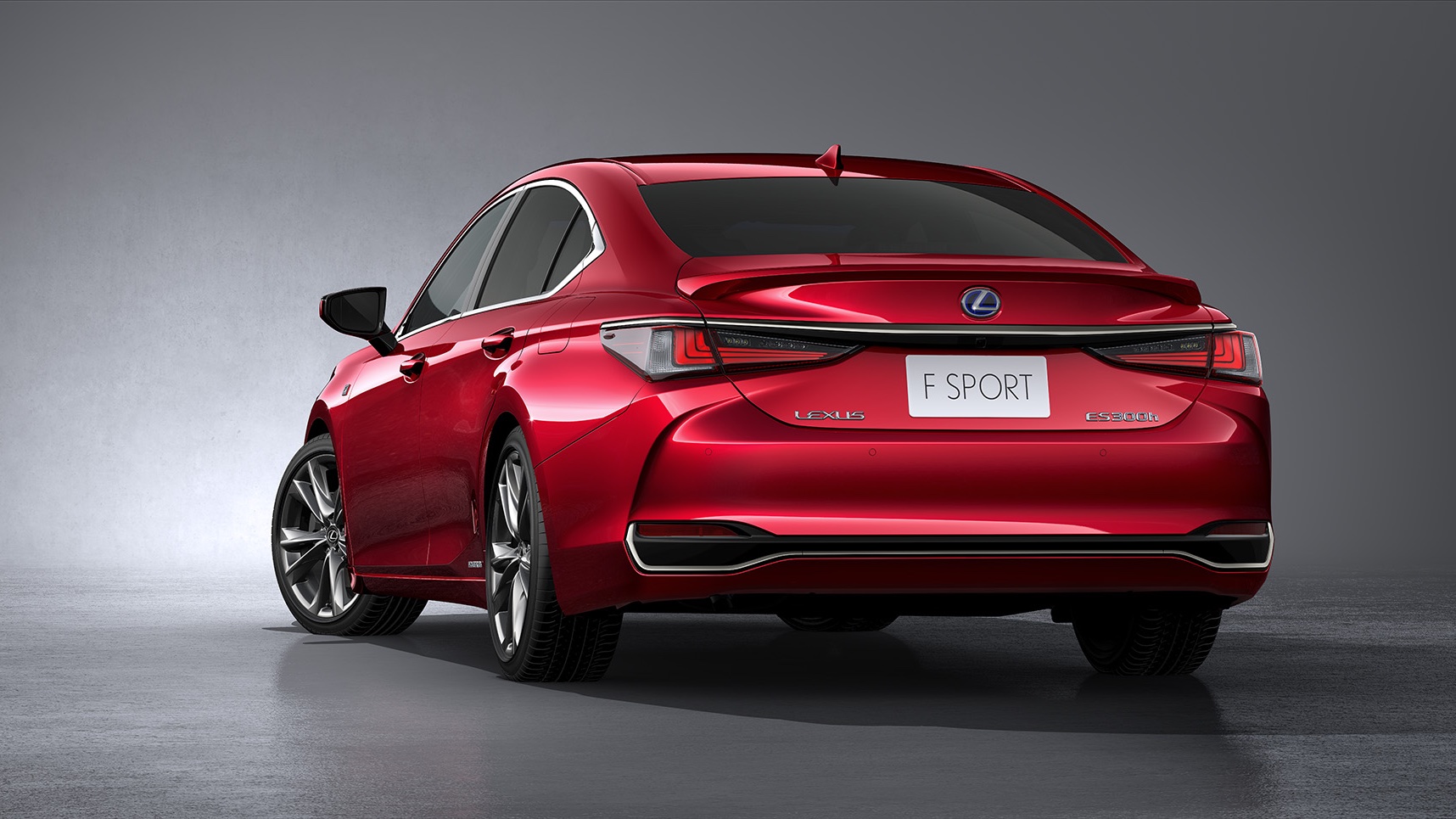 Feisty-looking Lexus ES 300h F Sport coming to Australia
The range of Lexus ES hybrid sedans offered in Australia will be expanded in October with the addition of a sporty-looking F Sport grade, rounding out the ES 300h range locally to three variants.
Complementing the existing entry-level Luxury and top-line Sports Luxury grades, the F Sport will be positioned both as a new middle tier for this range of large sedans, and as the most driver-focussed of the lineup.
The F Sport's debut comes as part of the arrival of a 2020 model year update for the Lexus ES lineup, which will see all three variants fitted with Apple CarPlay and Android Auto smartphone mirroring for the first time.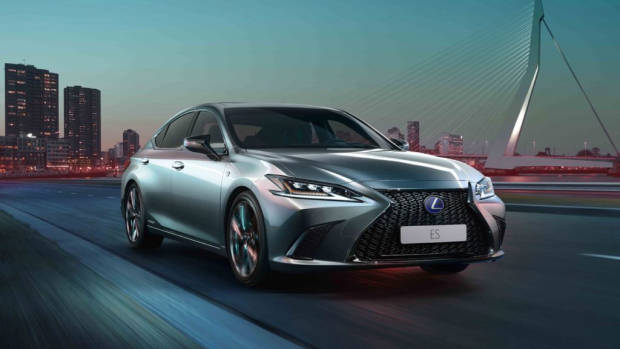 The F Sport will retain the same four-cylinder petrol-electric hybrid drivetrain as the other seventh-generation ES sedans on sale in Australia. Badged ES 300h, the trio pair a 2.5-litre naturally aspirated engine with two hybrid motors to produce 160kW of power. Combined torque is not stated.
While the Australian-spec ES F Sport does not pick up the V6 petrol engine offered in the United States, there are mechanical changes in the form of the addition of standard adaptive variable dampers to the F Sport grade, along with the figment larger 19-inch wheels.
Outside, more assertive styling on F Sport cars includes a jet black mesh grille and the unique availability of an exclusive Cobalt Mica grey exterior colour.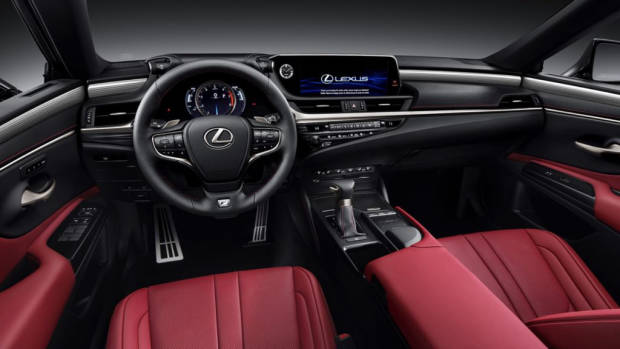 The interior colour choices on the ES 300h F Sport include a bold Flare Red option and more understated black hide. The F Sport also picks up a unique design on the ES's eight-inch digital driver display, plus a smattering of F motifs throughout.
The addition of smartphone mirroring tech for the ES lineup will arrive around the same time as the facelifted Lexus RX SUV, which also gains CarPlay and Android Auto. Unlike the RX, however, the ES does not gain a touchscreen at this time, with infotainment still to be controlled through the Lexus Remote Touch interface.
Pricing has not yet been revealed for the ES 300h F Sport – or indeed the range of revised ES 300h sedans for the 2020 model year.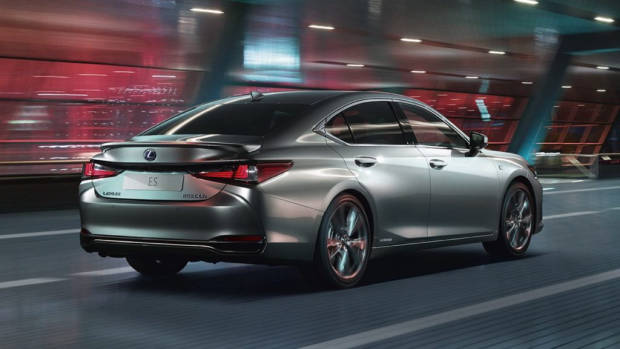 With the F Sport parachuting in as the middle tier between today's ES 300h Luxury ($59,888, $67,279 driveaway) and the flagship Sports Luxury ($74,888, $83,819 driveaway), an educated guess would place the F Sport's list price somewhere between $65,000 and $70,000.
Standard equipment on the ES lineup will continue to include navigation, DAB radio, front-door keyless entry and start, a sunroof, 10-way power adjustable heated front seats, auto lights and wipers, and dual-zone climate control. All ES grades are also fitted with autonomous emergency braking, adaptive cruise control and lane keep assist.
The ES 300h F Sport will add the aforementioned styling changes and adaptive variable dampers, plus safety tech previously reserved for the Sports Luxury — blind spot monitoring, rear cross traffic alert, and a 360-degree camera. Additional F Sport equipment additions include cooled front seats and memory for the driver's seat and steering wheel adjustments.
Pricing for the 2020 Lexus ES range is slated to be announced next month. Lexus are operating a platform for customers to register interest now.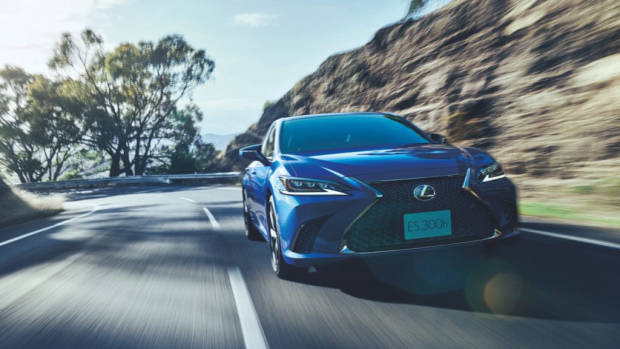 Read more