Pricing for the new Ford Everest has been confirmed by Ford Australia, with the entry-level Ambiente 4×2 model starting at $52,990 (before on-road costs) – an increase of $2900 over the outgoing model.
If you're interested in something other than four cylinders, the V6 models begin at $69,090 (before on-road costs) for the Sport 4×4 and top out at $77,690 (before on-road costs) for the top-spec Platinum 4×4 variant.
Prices are up for the four-cylinder bi-turbo diesels by between $2900-$3200 – spanning the Ambiente 4×2 and 4×4 variants, as well as the Trend 4×2 and 4×4 models.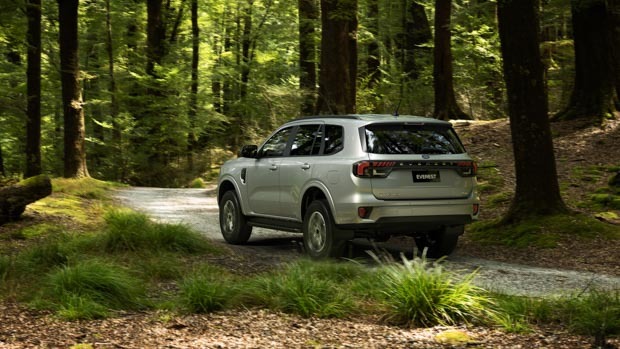 Two powertrains are available for the new Ford Everest – a 154kW/500Nm 2.0-litre twin-turbo diesel four-cylinder and a 184kW/600Nm 3.0-litre turbo-diesel V6.
Both engines are mated to a 10-speed automatic transmission.
What about pricing for vehicle options and accessories?
Ford Australia has released pricing for the Ford Everest options, too, including towing packs, tyres and interior accessories.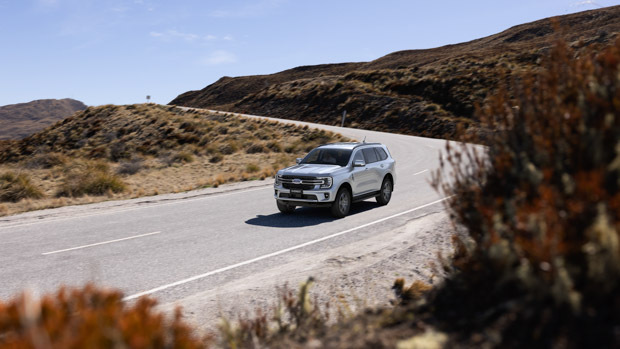 Buyers can add 18-inch alloy wheels with all-terrain tyres to the Ambiente 4×4 model for $1100 extra, while all-terrain tyres for the Trend's 18-inch alloy wheels are available for another $500.
A Touring Pack which includes a 360-degree camera, zone lighting, and a tow bar with integrated brake controller is available for Trend and Sport variants will cost $1950.
A Tow Pack with integrated brake controller will be available for all models for $1700.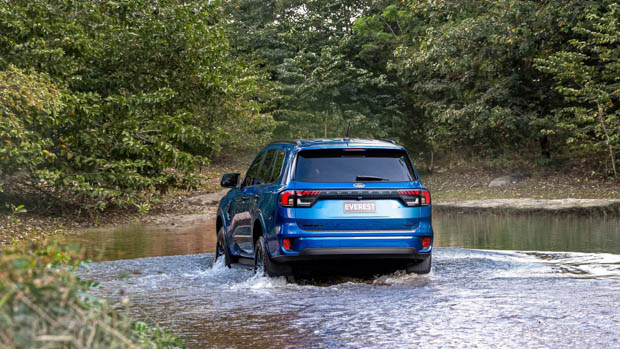 Three-row seating will be available as an option for Ambiente 4×2 and 4×4 models and will cost $750.
A Premium Seat Pack which includes heated and cooled front seats, 10-way power adjustment for the driver with memory, and an eight-way electric front passenger seat is available for Trend 4×2 and 4×4 models for a very reasonable $900.
Finally, prestige paint (every colour aside from Arctic White) is available on all Everest variants for an additional $675.
Ford Everest 2022: prices in Australia
All prices listed are before on-road costs.
Ambiente 4X2 bi-turbo: $52,990 (+$2900)
Ambiente 4×4 bi-turbo: $57,990 (+$2900)
Trend 4×2 bi-turbo: $60,290 (+$3200)
Trend 4×4 bi-turbo: $65,290 (+$2900)
Sport 4×4 V6: $69,090 (+$4700)
Platinum 4×4 V6: $77,690